In the summer do you love having friends over for cocktails, but always find that you spend most of the evening in the kitchen running the blender instead of sitting outside enjoying time with your friends?
Well, I have a solution for you with these hot summer day cocktails.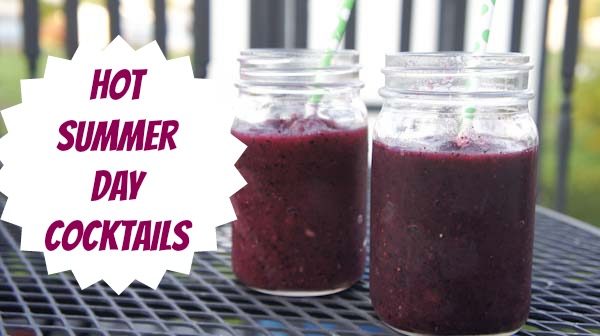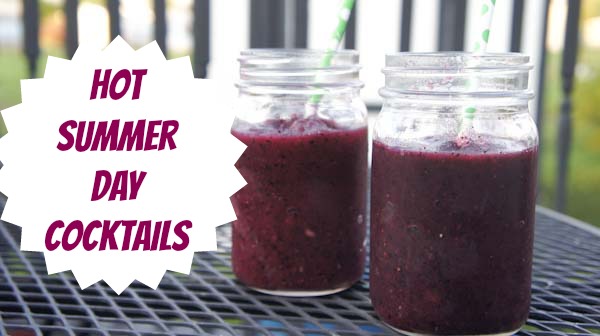 These are made with fresh or frozen fruit and can be made up to a month in advance. But if your anything like me you will be lucky if they make it a week, because they are so good.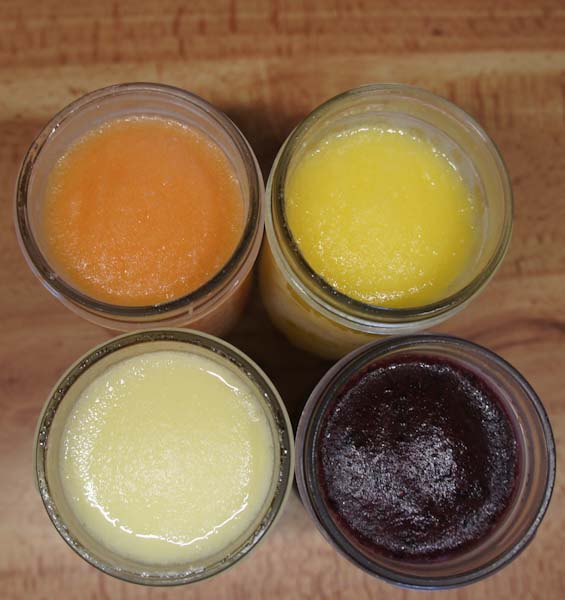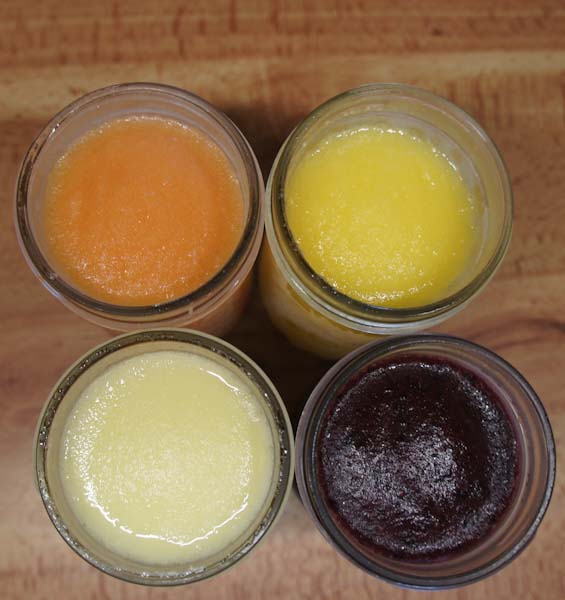 These adult-only cocktails can be made with your favorite hard liquor. I used rum in one batch and vodka in the next. They were both equally good. Feel free to add your liquor of choice OR keep them kid friendly and just omit the liquor altogether.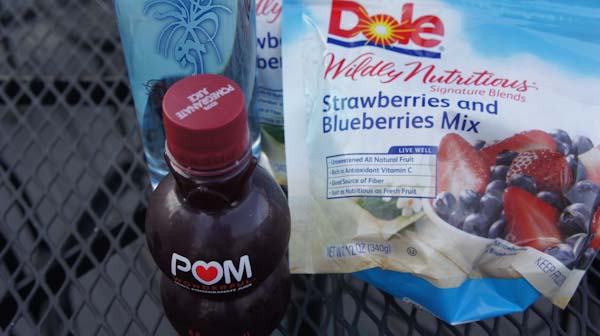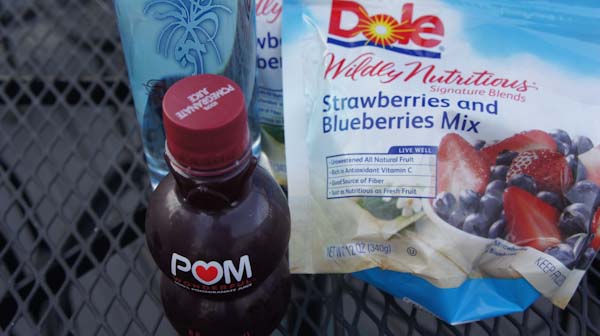 Since I have a small blender the recipe is for a single serving, but it is easy to make more as needed.
INGREDIENTS (Scroll down to see different combinations).
2oz of hard liquor
2oz of fruit juice
2oz of lemon or lime concentrate
1 ½ cup of frozen fruit
¾ cup of Ice
In a liquid measuring cup mix the liquor, juice, and concentrate give a little bit of a stir. I find by doing this before adding the ice and fruit you get a better flavor.
To the blender add ice, liquor mixture, fruit, and blend until all ice chunks have disappeared. If you feel the drink is not thick enough you can add small amounts of ice and blend until you get the desired consistency.
On the other hand, if it is too thick try adding a ½ oz. of juice or liquor to make it a little thinner.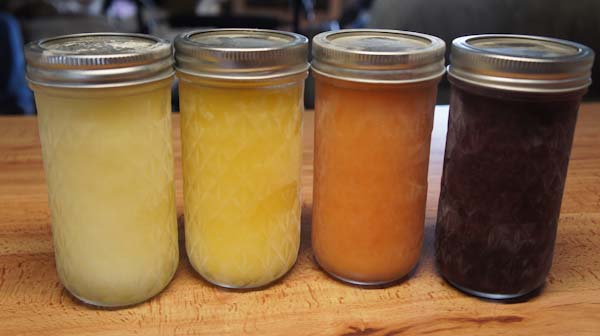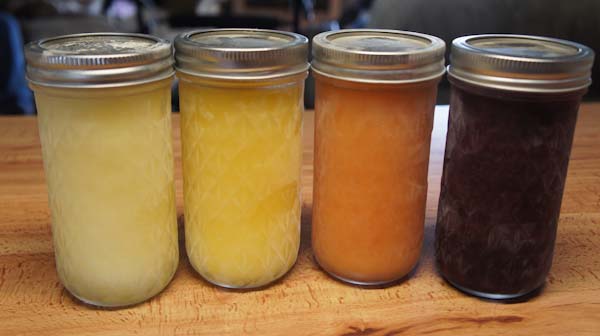 For freezing the drinks, I purchased jelly jars as they make great glasses to serve and freeze the drinks in.
After blending the drinks fill the jars until they are about ½ inch from the top, as this will allow for the glass to expand and avoid breaking.
When you are ready to use just remove from the freezer about 15 minutes ahead of time and stir (I find using a chopstick was the best for reaching the bottom.) Add a fun paper straw and serve.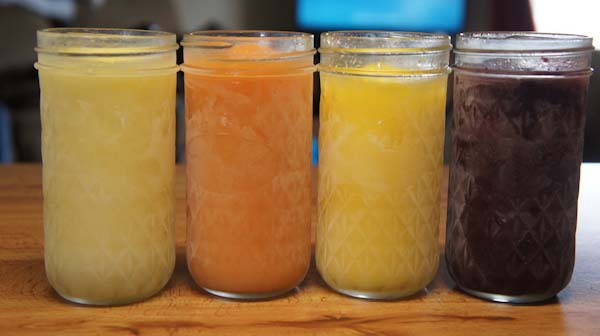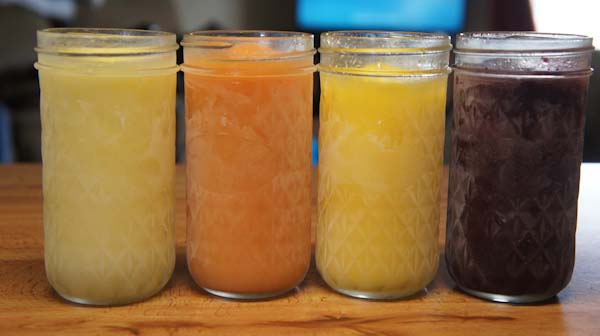 If you would like a virgin version of the drink just add two additional ounces of juice to your mix and omit the liquor.
Another fun way to serve these drinks is to layer them in different flavors. In order to do this, you just need to have three different fruit flavor mixes.
Fill a third of the glass with one flavor freeze for about 1hour or 2, and then repeat with the two other flavors until the glass is ½ inch from the top.
Then place in freeze until ready to drink.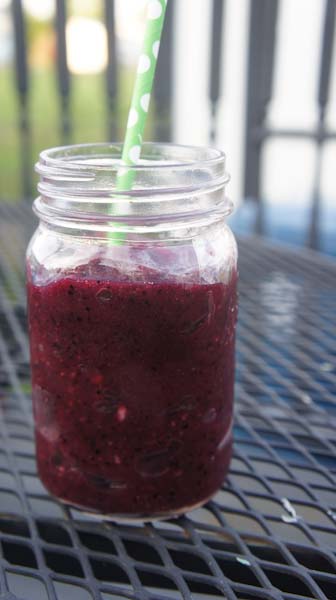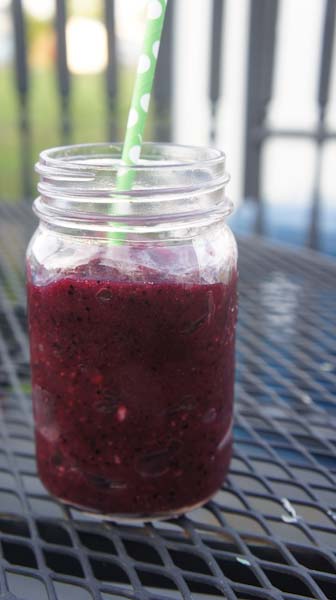 COCKTAIL COMBINATIONS
Antioxidant Mix: Froze Berry Mix and Pomegranate Juice
Pineapple Mix: Fresh Pineapple and Orange Juice
Mango Mix: Fresh Mango and Orange Juice
Mango Pom Mix: Fresh Mango and Pomegranate Juice
Strawberry Pom: Fresh or Froze Strawberries and Pomegranate Juice
Kiwi Lime: Fresh Kiwi and Lime Juice
Cherry Lime: Frozen Cherries and Lime Juice
More Summer Cocktails To Try:
Berry Refresher Cocktail in the Perfect Glass
Classic Moscow Mule with Fresh Ginger Simple Syrup Recipe
Pin Hot Summer Day Frozen Cocktails Recipe to Pinterest