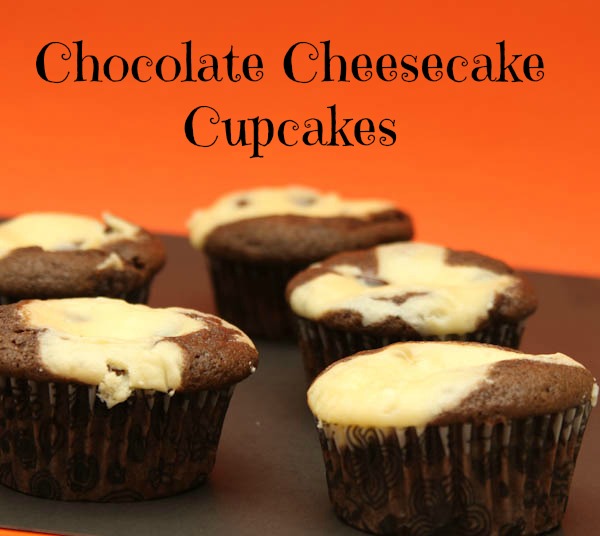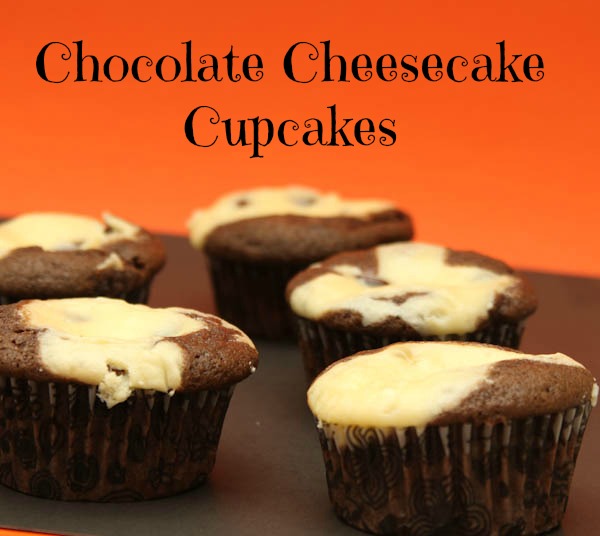 This weekend was my girls weekend at the lakehouse. We watch trashy tv, work on crafts, order out and relax a whole lot. Last time during girls weekend instead of crafting I baked and baked to write and photograph for the blog. I made Cream Cheese Brownies, Chewy Chocolate Cookies, and Pumpkin Chip Cookies.
This year I didn't plan on making anything during the weekend, but when I arrived I took some heat that I wasn't baking anything. So, I quickly found a recipe and headed to the store. Saturday night after dinner I whipped up these cupcakes and they were fantastic. Let's just say that the girls couldn't eat just one and I didn't bring any home with me.
CHOCOLATE CHEESECAKE CUPCAKES
2-8oz packages cream cheese, softened
2 eggs, beaten
2/3 cups sugar
1 1/4 teaspoon salt, divided
1/2 cup milk chocolate chips
1 3/4 cups sugar
3 cups all-purpose flour
1/2 cup DOVE CHOCOLATE DISCOVERIESâ"¢ Cocoa Powder
2 teaspoons baking soda
1 3/4 cups of water
2/3 cup of oil
2 tablespoons vinegar
2 teaspoons vanilla extract
Mix cream cheese, eggs, 2/3 cups sugar, 1/4 teaspoon salt, 1/2 cup milk chocolate chips until well combined. Set aside.
Mix 1 3/4 cups of sugar with flour, DOVE CHOCOLATE DISCOVERIESâ"¢ Cocoa Powder, baking soda, water, oil, vinegar and vanilla extract. Line cup cake tin with paper liners. Fill liners 3/4 full with batter and top with a 1/4 cup of cream cheese mixture.
Bake at 350 for 25-30 minutes. Makes 2 dozen.
Enjoy!