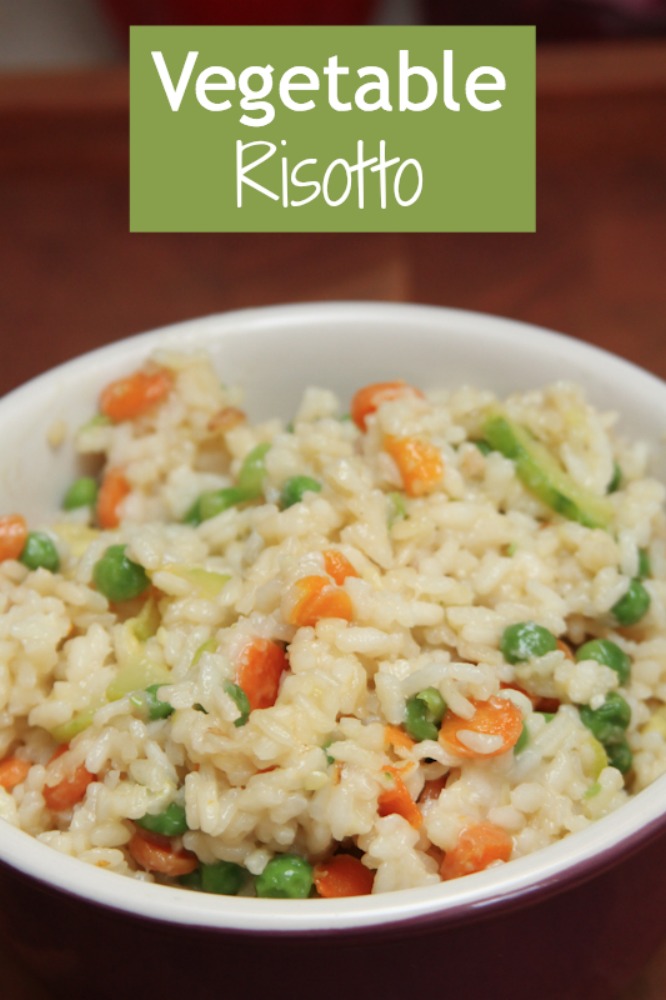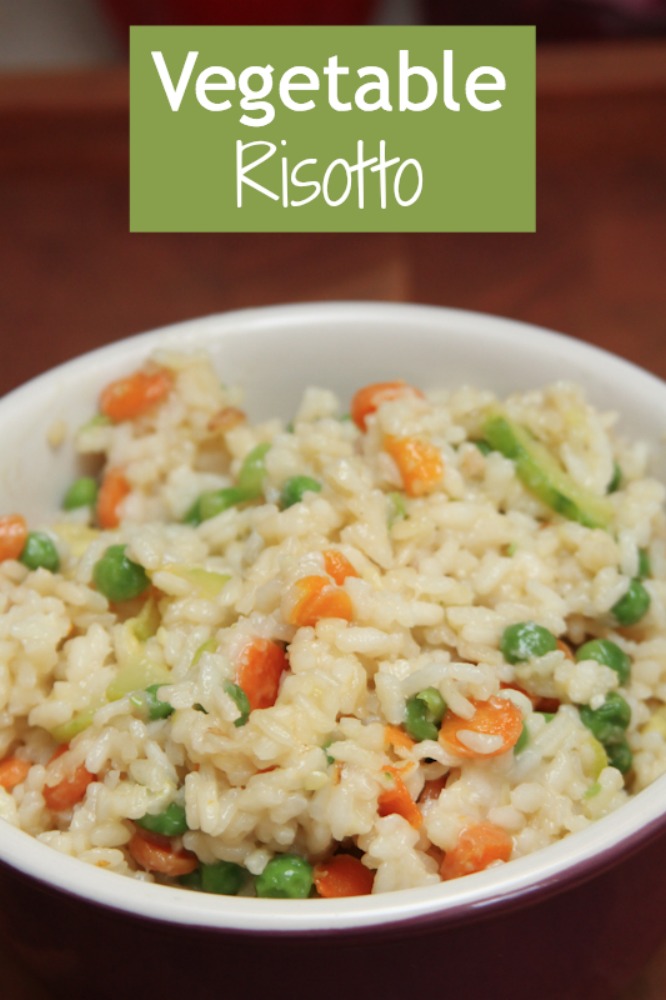 Stop by your local Farmer's Market and select the tastiest or most interesting veggies that you can find. They will be perfect in this vegetable risotto dish that is easy to make and tastes so very good. I used veggies that I had on hand for this recipe, but I've added asparagus, broccoli, squash, and other assorted goodness to this risotto and it always turns out great.
Risotto really isn't that difficult to make regardless of what you may have heard in the past. It can take a bit of time, but it's well worth it when you are done. It just requires being stirred throughout the cooking process and adding broth slowly, usually a cup at a time.
Give this vegetable risotto a try and let me know what you think!
Vegetable Risotto
Author:
Prep time:
Cook time:
Total time:
Ingredients
6 cups chicken broth
2 tablespoons butter
1/2 small onion, finely diced
1 small zucchini, peeled and sliced
4 carrots, peeled and diced
2 garlic cloves, crushed
1/2 cup frozen peas, thawed
2 cups arborio rice
1/2 cup parmesan cheese, grated
Instructions
Pour chicken broth in a medium size saucepan and bring to a boil. Reduce heat, cover and keep at low simmer.
In a large skillet melt butter over medium heat. Add onion ad carrot and stir for 5 minutes. Add garlic and cook for an additional 3 minutes or until the onion and carrots are softened. Add the rice.
Pour a 1/2 cup of broth into the rice mixture and mix until almost all the broth is absorbed. Continue adding broth a 1/2 cup at a time. After 10 minutes add the zucchini and peas. Continue adding the broth until all 6 cups have been absorbed into the rice mixture. Rice should be tender.
Remove pan from heat and mix in parmesan cheese. Add salt and pepper to taste.
Serve immediately.