My sister owned Cafe Ollie in Ypsilanti, MI and made and sold some of the best scones. She offered different scone flavors each day and had both savory and sweet options.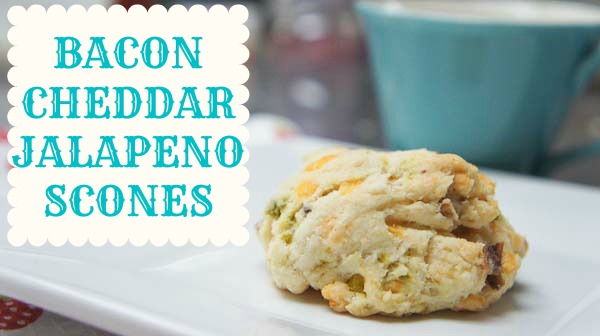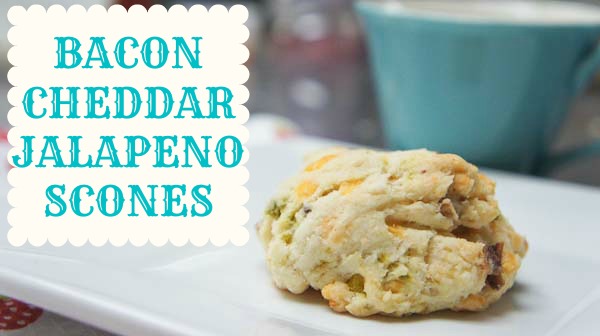 I love the strawberry scones and the bacon cheddar jalapeno scones (although, I prefer mine without jalapeno because I'm a wimp).
I finally had the opportunity to make some scones with her. I wont share her exact recipe, but this is the one I made and its pretty darn close to hers.
The only difference is I used greek yogurt in mine, but any dairy liquid you have available should work (milk, buttermilk, regular yogurt, sour cream, etc).
Be sure you don't over mix your batter.
You want to combine it until it's just mixed and then stop. Don't go thinking you need to mix it just a little more.
Over mixing will result in tough scones and you won't enjoy them at all.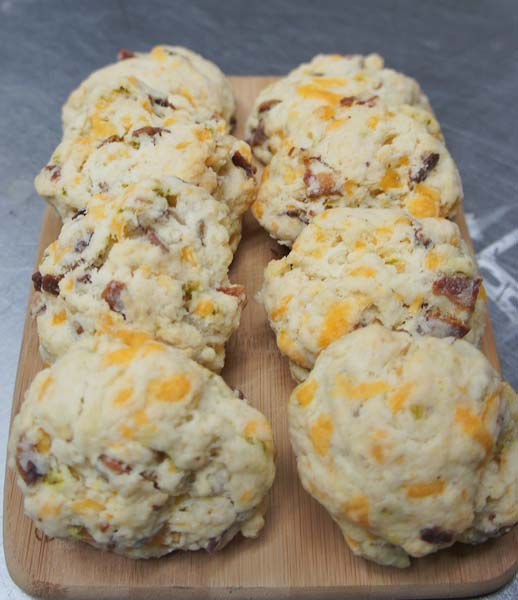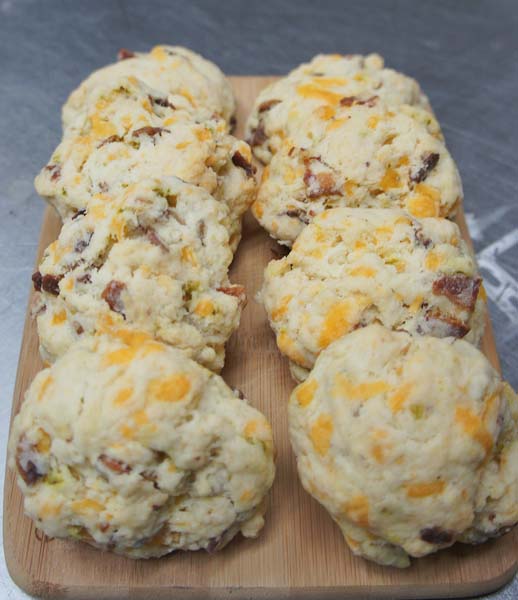 Bacon Cheddar Jalapeno Scones Ingredients
1 1/2 cups flour
1/4 teaspoon baking soda
3/4 teaspoon baking powder
1 stick frozen butter, grated
7 slices extra crispy bacon, crumbled
1/2 heaping cup of shredded cheddar cheese
1 small jalapeno, finely chopped
1/2 cup plain greek yogurt
Melted butter
Salt
Bacon Cheddar Jalapeno Scones Directions
In a medium bowl combine dry ingredients.
Add frozen shredded butter and toss to coat.
Add bacon, cheese, and jalapeno and mix.
Make a well in the center of the ingredients and add yogurt. Mix until just combined.
Take a heaping tablespoon of dough and roll into a ball. Repeat until all the dough has been rolled.
Place on ungreased cookie sheet, brush with melted butter and sprinkle with salt. Bake at 400 degrees for 20 minutes. The bottoms should be golden brown when done.
Pin To Pinterest!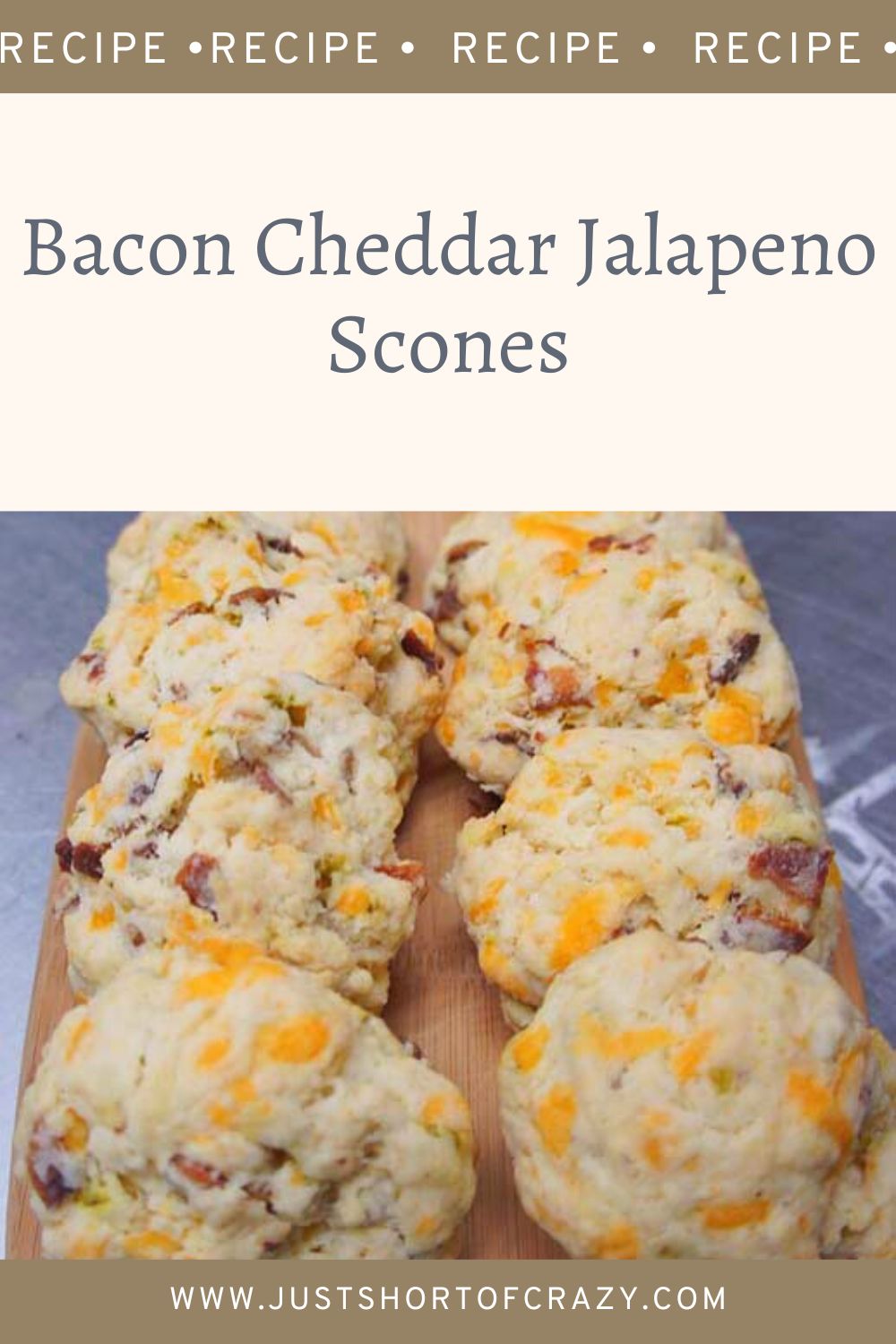 Here Are More Scone Recipes To Make: