Take your Coastal Mississippi experience to another level as you stay in one of Bay St. Louis' popular B&B's—Bay Town Inn.
Nestled on the town's Gulf Coast, Bay Town Inn boasts superb accommodations, modern styles, and a great location.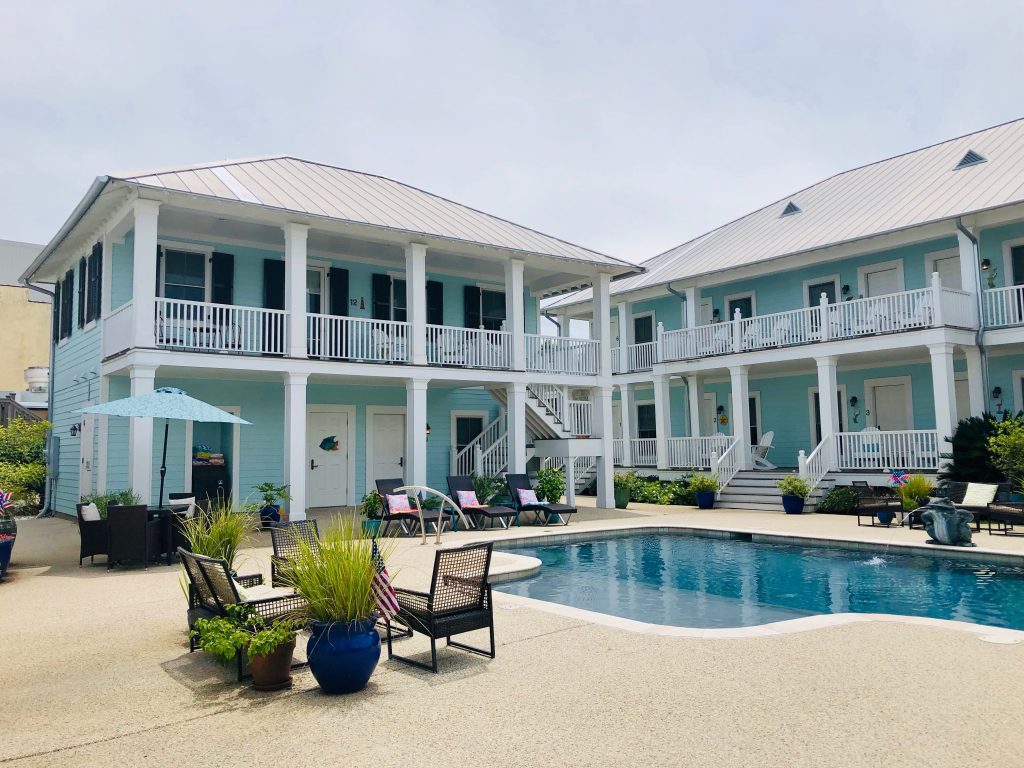 The Rooms
Relax in any of the ten spacious suites of more than 500 square feet featuring a bedroom with a king size bed, living area as well as a kitchen area, and a full bathroom.
Can this get any better?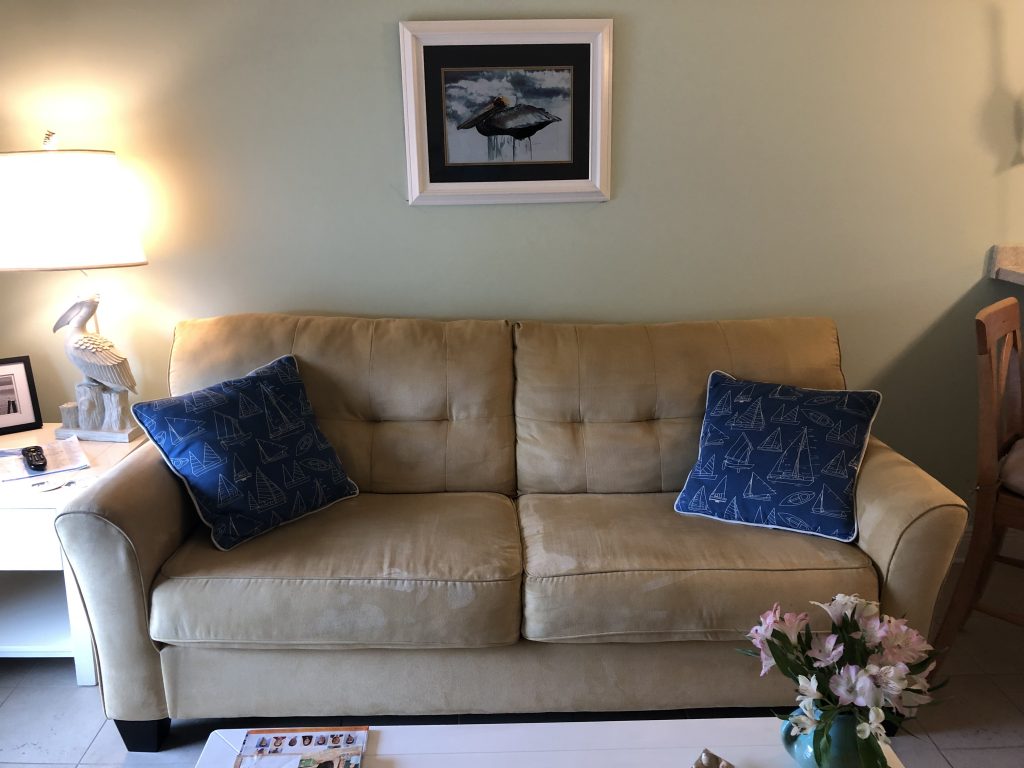 It actually can, as most rooms have a full view of the courtyard and its pool.
If you prefer to stay closer to the pool, poolside rooms are also available. Inside the rooms, you can find two double-size beds, big bathrooms, and a kitchen.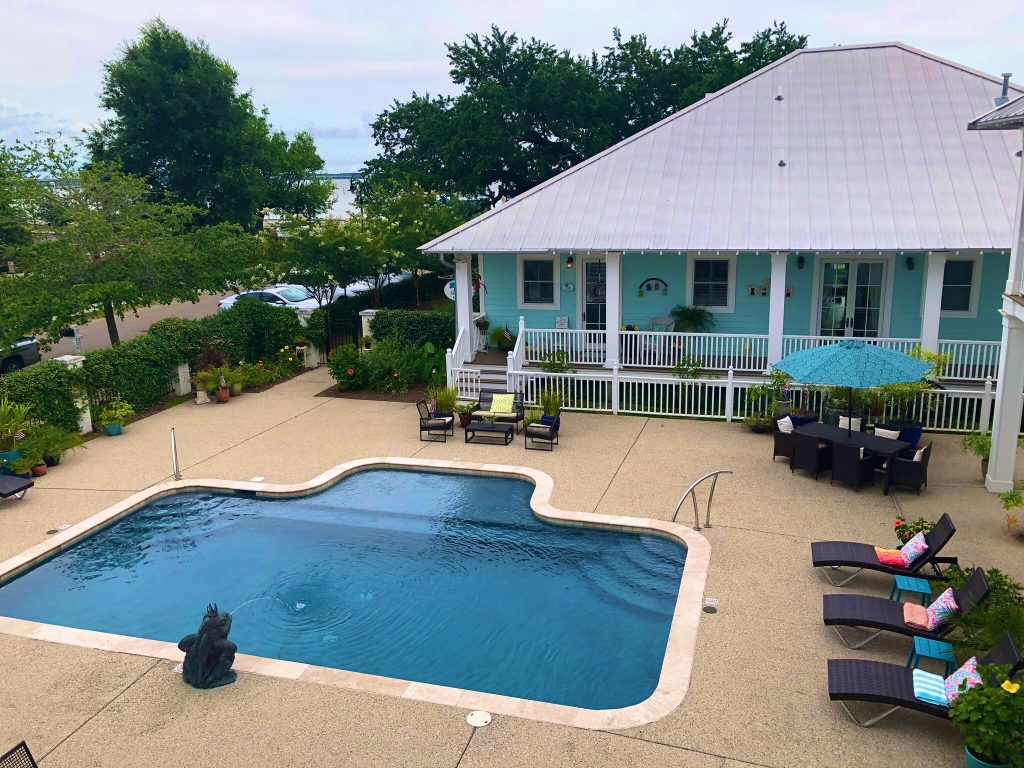 Looking for more privacy during your stay? Enjoy the 700 square foot Lighthouse Room on the second floor with its own private deck, a queen size bed, sleeper sofa, kitchen, and full bathroom.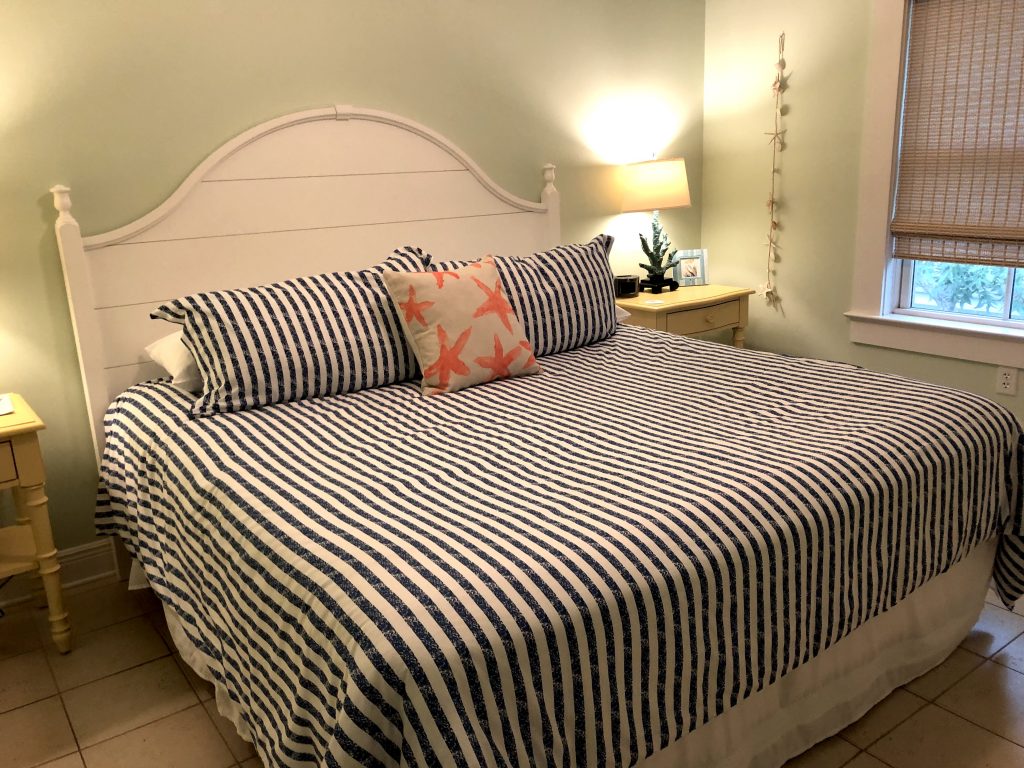 Bringing dogs will not be a problem. Limited dog-friendly rooms are available. One dog, not more than 25 pounds, may be accommodated per room. A non-refundable pet deposit fee is required to make the reservation.
https://www.facebook.com/JustShortofCrazy/videos/366706873981399/
Bay Town Inn Amenities
Each suite offers wifi access.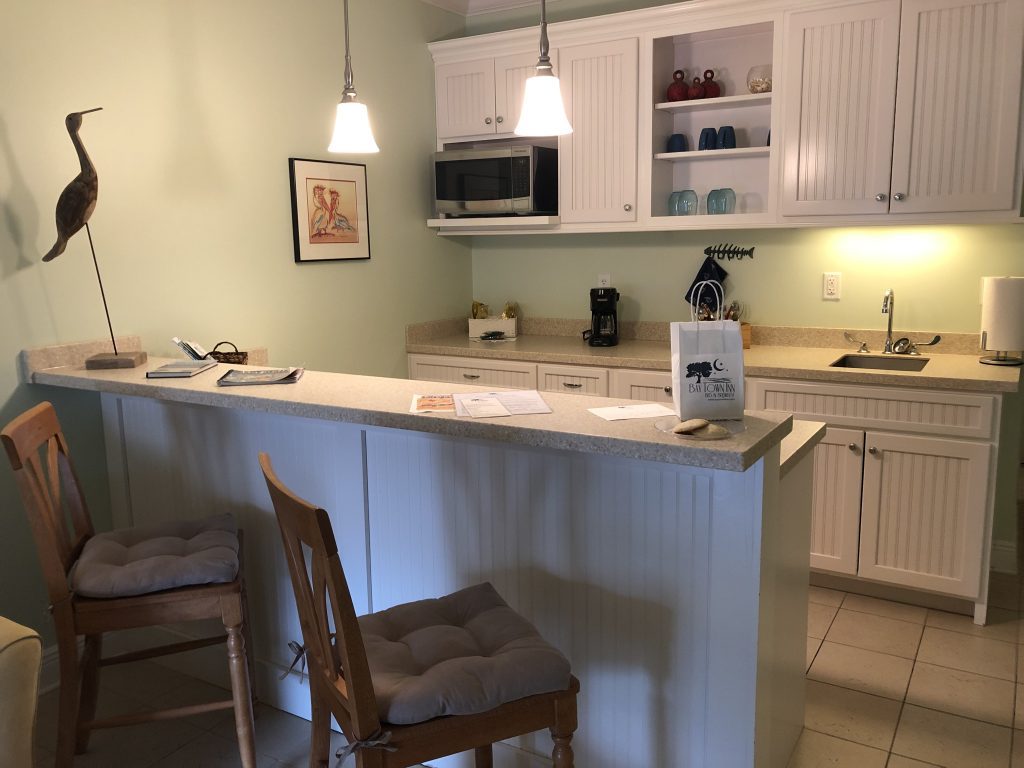 Kitchen appliances such as microwave, small refrigerator, and coffee maker are available as well. Waiting in the bathroom are shampoo, soap, lotion, and blow dryer.
To top these off, each room has luxurious robes and fresh flowers…everything you need and more is here in Bay Town Inn.
Nothing is spared in providing guests a homey atmosphere.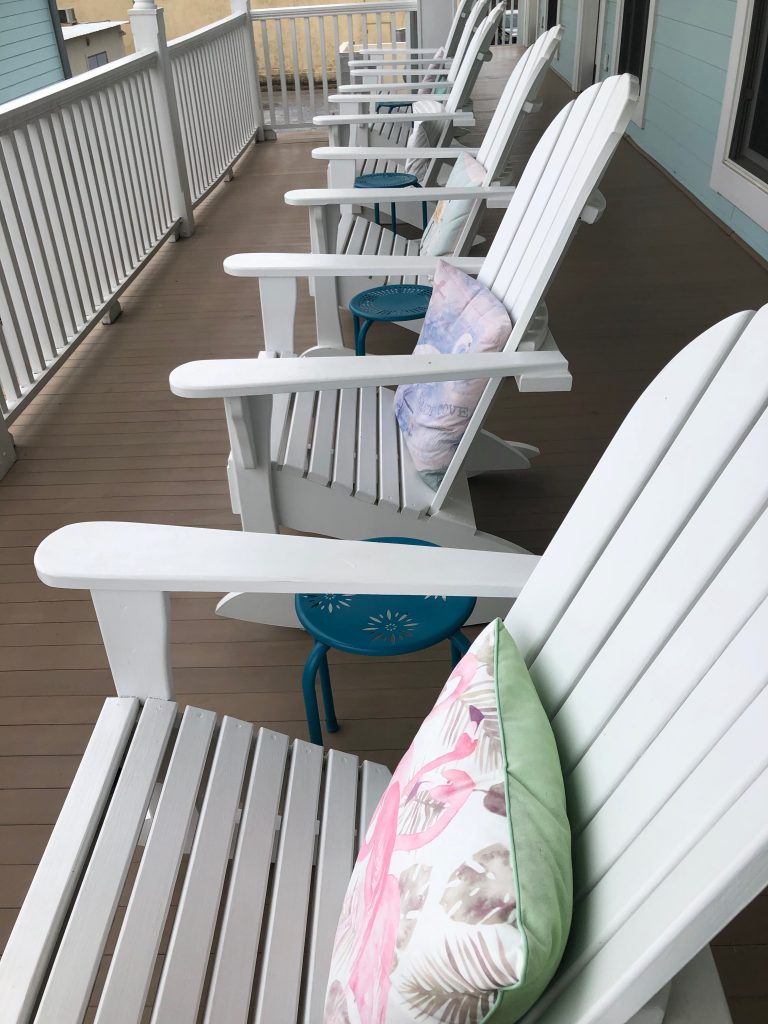 B&Bs would not be the same without a delicious breakfast. Bay Town Inn makes it more special with full breakfast meal delivered to your room on Saturdays and Sundays and lighter options on weekdays.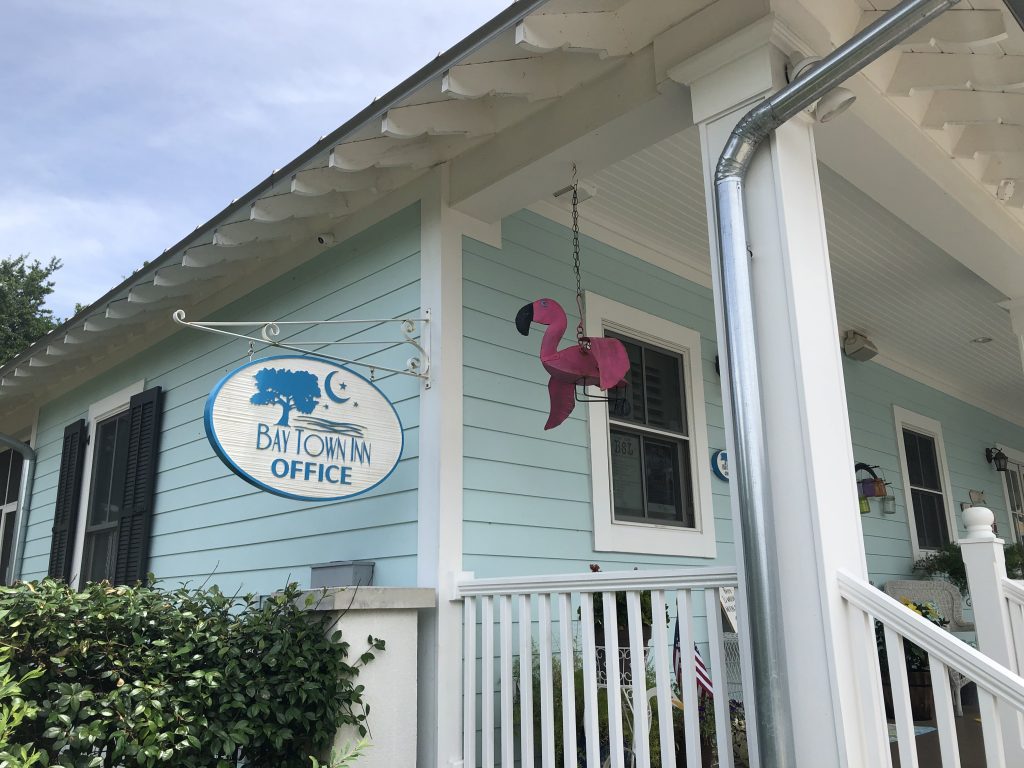 How to Make a Bay Town Inn Reservation
Check room rates, special rates and room availability online.
Check-in time is at 3PM. Check-out is 11AM. Remember that the Inn observes a minimum age of 15 to be accommodated.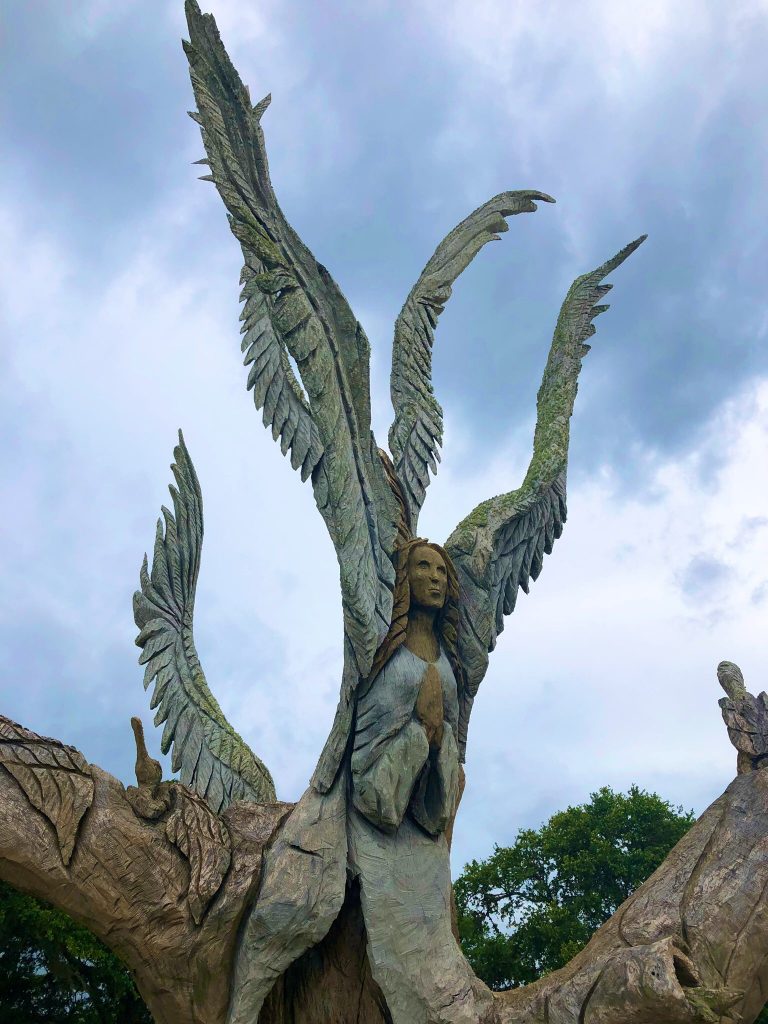 What to Do Around Bay St. Louis
Apart from awesome service, spacious rooms, and numerous amenities, Bay Town Inn's location makes it a very ideal place to stay.
Restaurants that offer seafood, steaks and other delicious meals dot the area. Local shops that sell antique, artwork and other treasures are just around the corner. The beach is right across the street.
You can also take a walk to the nearby pier. Have a thrilling time going down the water slides at Buccaneer Bay Waterpark.
Turn your bay-venture into an outer space exploration when visiting the Infinity Science Center.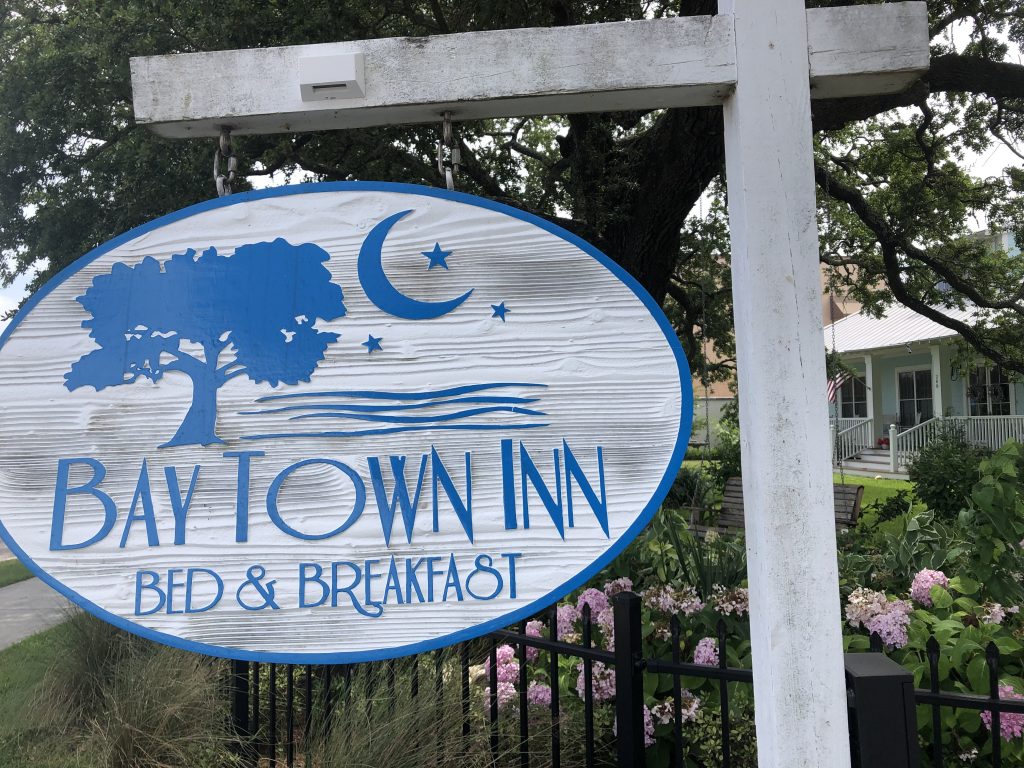 The Bay Town Inn is great for couples on a weekend getaway. People who come to work in the area are also welcome to stay. Wedding parties also can enjoy their time together at the Inn.
Whatever reason has taken you to this part of Mississippi, the Bay Town Inn will be perfect for your stay. Enjoy your stay!
Pin Bay Town Inn to Pinterest