Updated October 2022
Natchitoches, pronounced Nack-a-tish, is a small university town located in northwest Louisiana on the banks of the Cane River.
Here, you can experience the charm of the original French colony in Louisiana, established in 1714, it retains its European flavor through its architecture, heritage, and lifestyle.
Top 20 Things You'll Want To Do In Natchitoches, Louisiana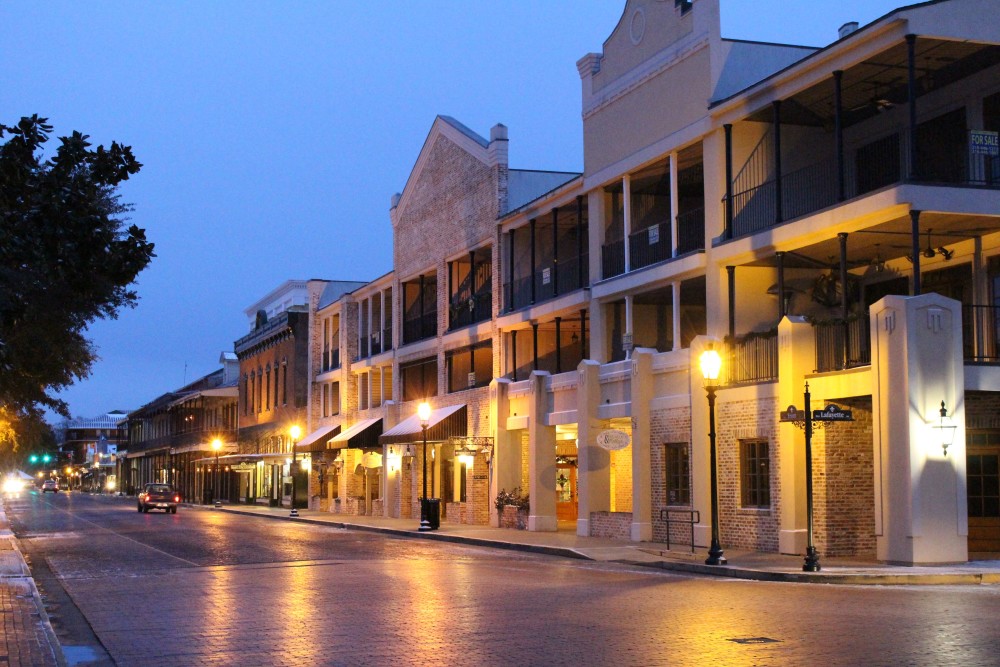 EXPLORE NATIONAL HISTORIC LANDMARKS & NATIONAL/STATE HISTORIC PARKS
National Historic Landmark
The Natchitoches, Louisiana Historic Landmark was designated in 1974 with a 33-­city block area within its borders and designated as a National Historic Landmark in 1984. Many of the buildings in this district are over a century old.
Many of the homes and businesses were built in Queen Anne, Italianate, Spanish Revival, Federal, Art Deco, Victoria, and most notably French Creole architectural styles.
Front Street in the district is still paved with cobblestone and the store facades have wrought iron decor lending the district an old world feels. It's dotted with adorable boutiques and restaurants.
It's easy to spend an afternoon strolling up and down Front Street popping into shops or stopping for refreshment at a local watering hole.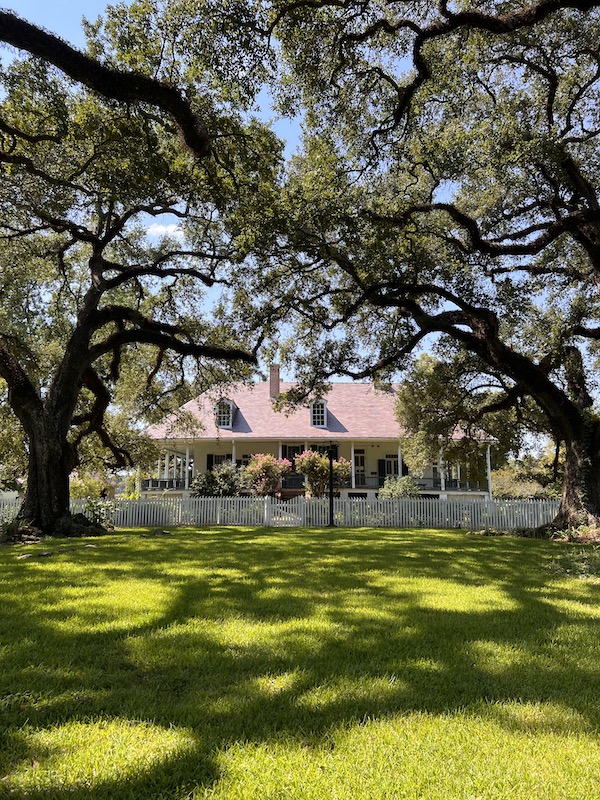 Oakland Plantation – Cane River Creole National Historical Park
The park encompasses Oakland Plantation and portions of Magnolia Plantation, and displays buildings, equipment and personal items that reveal much about the lives of early planters and the slaves who worked the land.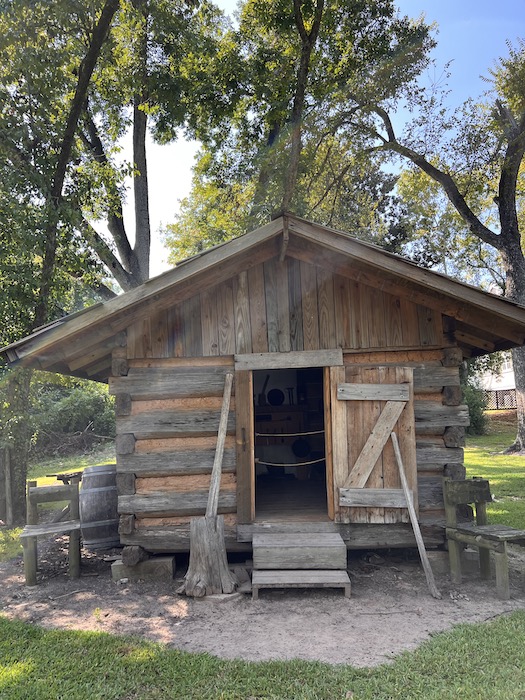 The park displays more than the traditional "big houses" associated with plantations; slave cabins, corn cribs and overseers' documents paint a fuller picture of the plantation economy.
Fort St. Jean Baptiste State Historic Site
Visit Fort St. Jean Baptiste State Historic Site and gain a better understanding and appreciation of the customs and
cultures of the early inhabitants of Natchitoches.
Explore the museum and replica fort during your visit. Plan to spend at least an hour here.
WALK IN THE FOOTSTEPS OF STEEL MAGNOLIA & OTHER HOLLYWOOD MOVIES
Natchitoches, Louisiana is home to the 1989 hit movie Steel Magnolias. Visit 17 filming spots from this timeless movie.
If you want to take your Steel Magnolia experience to the next level you can book a room at the Steel Magnolia House B&B!
Movie buffs should know that there are other famous movies that have been filmed in Natchitoches including The Man in the Moon, The Year Without Santa Claus, For Sale By Owner, as well as others.
Natchitoches Convention and Visitors Center has an in-depth film guide that visitors can download to explore the movie trail on their own.
KAYAK THE CANE RIVER
The Cane River flows right through the heart of Natchitoches and provides a number of recreational opportunities to locals and visitors alike.
Kayaking is always my favorite thing to do so I was happy to get on the Cane River for a morning.
I launched right downtown along the waterfront and because there isn't much of a current it was easy enough to paddle one way and then back to the launch site.
The water was calm and without a lot of boat traffic when I was out. There are fishing boats and speedboats on the river, but everyone was considerate, and I easily enjoyed a couple hours on the river.
Cane River Paddle & Sport
101 rue Beau Port Downtown Riverbank Dock Station
Natchitoches, LA 71457
318-527-0066
HIKE THE KISATCHIE NATIONAL FOREST
This is Louisiana's only National Forest with 604,000 total acres. The area near Natchitoches is one of 7 districts that make up the national forest.
Drive along the Longleaf Vista Byway to the Vista Trail where you'll discover the second highest point in Louisiana at
Longleaf Vista. Follow the Vista Loop Trail and enjoy overlooks, a narrow stream, wildlife, and bird song.
Time spent in the woods is never time wasted.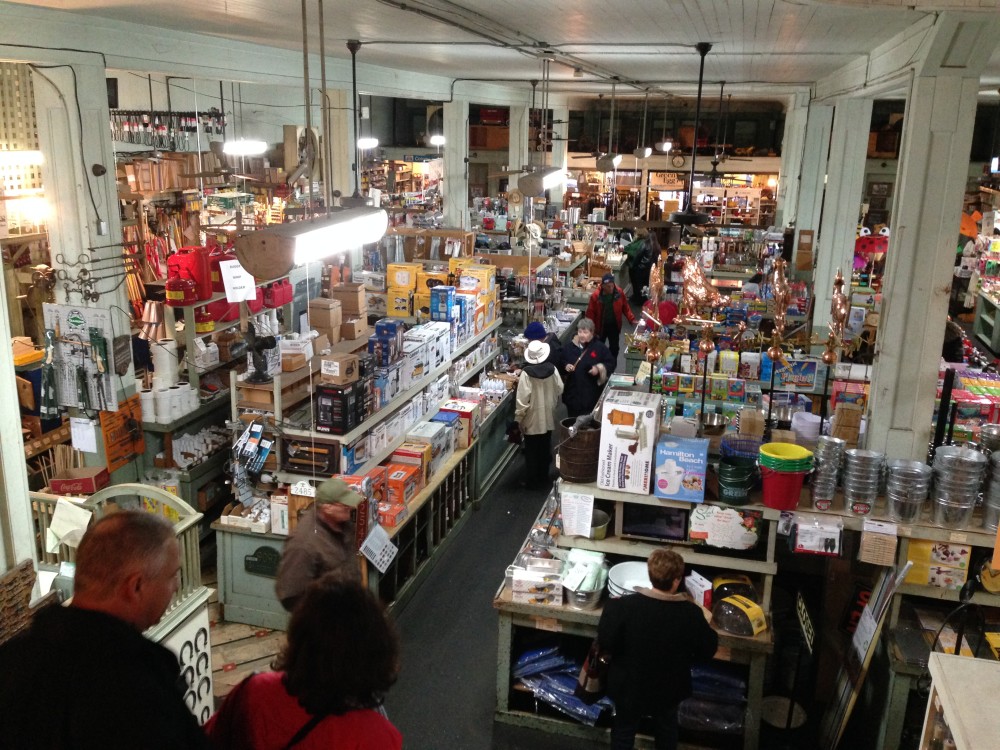 VISIT LOUISIANA'S OLDEST GENERAL STORE: KAFFIE-FREDERICK GENERAL MERCANTILE
Louisiana's oldest general store was established in 1863 by Jewish Prussian immigrants Adolph and Harris Kaffie.
Currently run by the third generation of Frederick's, Kaffie-­Frederick has managed to endure a great number of hardships, beginning with the store's inception – right amid the American Civil War through to the most recent pandemic.
In the 1890s, a freight elevator was installed which is still in use today. In 1917, the store purchased its first cash register – run by a hand crank which is also still used for every transaction.
Be sure to head up to the second level for a delightful selection of home decor and gift ideas.As you wander around the store be sure to look at all the antiques that line the walls.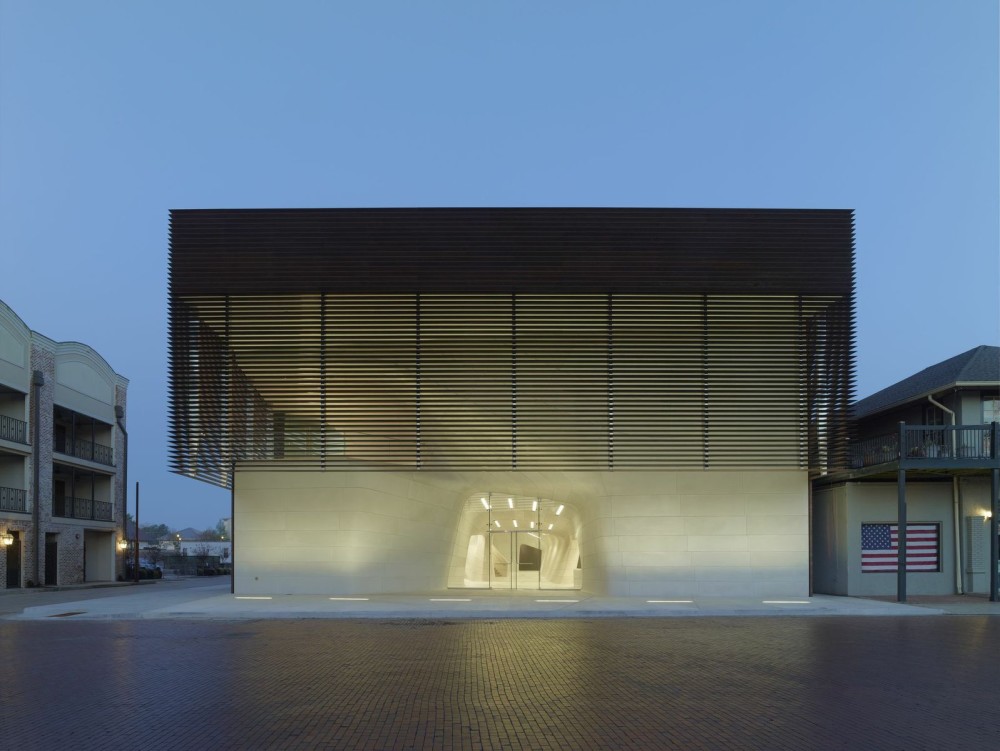 EXPLORE NORTHWEST LOUISIANA HISTORY MUSEUM & LOUISIANA SPORTS HALL OF FAME
See just what it was about Louisiana's legendary athletes, coaches and other sports figures that brought crowds to their feet in the Sports Hall of Fame section of this dazzling $23 million, a 27,500-­square-­foot museum complex in historic downtown Natchitoches.
Then explore the evolution of unique cultural traditions from early Native American civilizations to the present in the Northwest Louisiana History Museum. This is also a great place to see Clementine Hunter art.
The museum is recognized for its technological innovations and promises visitors an opportunity to hear these great stories in a manner that no other museum in the country is doing.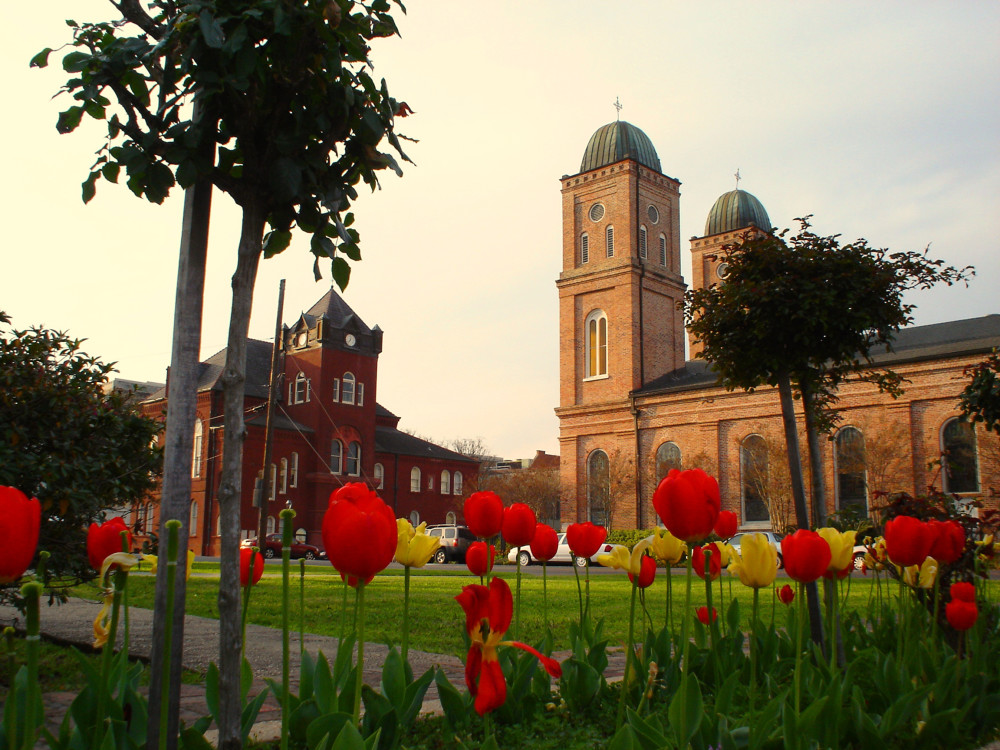 ENJOY THE BEAUTY OF MINOR BASILICA OF THE IMMACULATE CONCEPTION CHURCH
A Minor Basilica is a Church of historical and architectural value that has "particular importance for the liturgical and pastoral life" of some place.
In essence, it is the Pope's Church in some place around the world.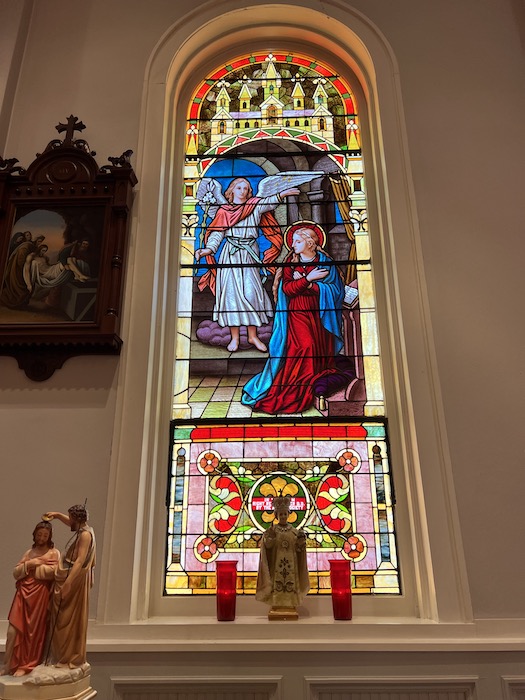 The Church was established in 1728 and consecrated as a cathedral 1854. Many of the fixtures inside the church were imported from European Christendom.
French and German arts are evident in the hand-­painted Stations of the Cross and the magnificent stained glass.
On January 10, 2010, the church was dedicated a Minor Basilica, the second to be named in Louisiana.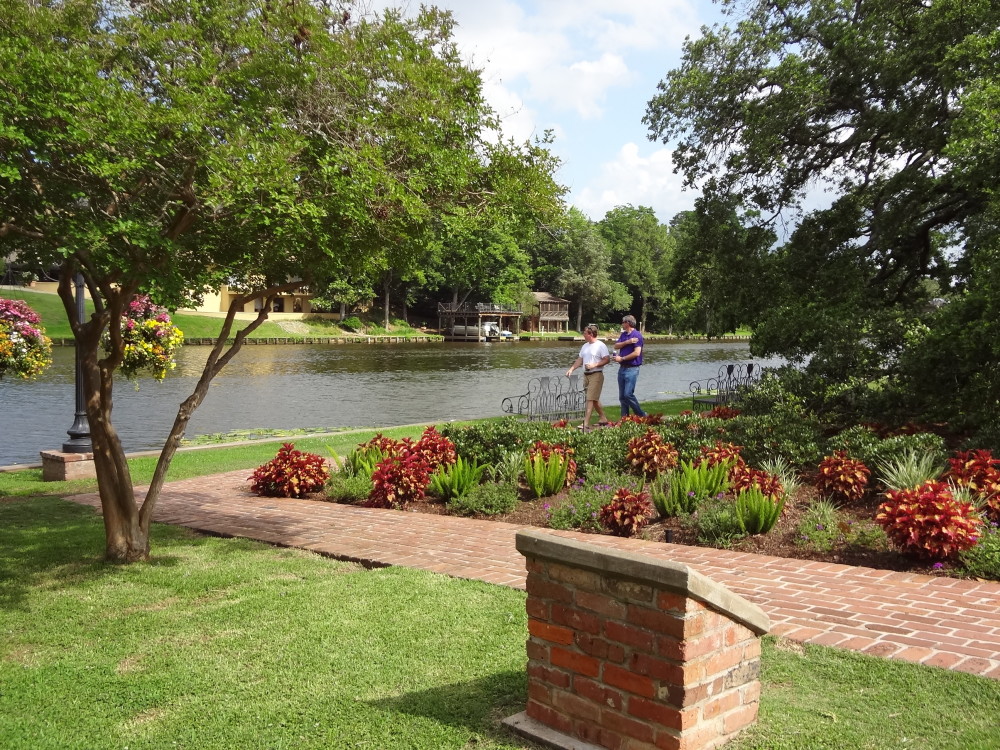 TAKE SOME R&R AT BEAU JARDIN WATER PARK & GARDEN
Beau Jardin is the City of Natchitoches' newly constructed water feature and garden area on the downtown riverbank, located within the Natchitoches, Louisiana Landmark Historic District.
Beau Jardin is the perfect venue for a picnic, sightseeing, or just a place to stretch and enjoy the view.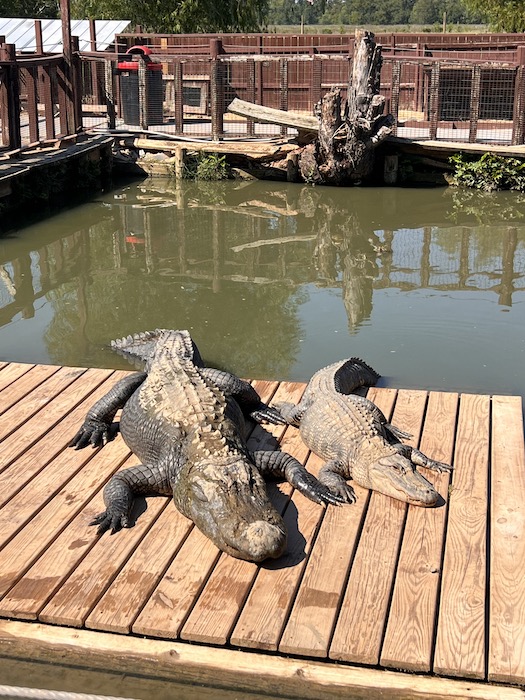 HANG OUT WITH GATORS AT NATCHITOCHES GATOR COUNTRY ALLIGATOR PARK
Gator Country is the largest alligator park in Louisiana, housing over 250 American Alligators.
The seven-acre park, complete with Cajun music, has a petting zoo, bird sanctuary, reptile house, jungle, tortoise exhibit, baby gator wading pool, feeding show, and more!
During your visit you can feed the gators, hold a baby gator (and even a snake and a bearded dragon, if you'd like), wade in a pool with gators and/or take a boat tour on the Bayou Pierre.
ATTEND A FESTIVAL
Held in September, the meat pie festival brings meat pies, music and fun to the Natchitoches river front. This is also an opportunity to take a tethered ride in a hot air balloon!
The festival also includes children's activities and play area, food, vendors, & arts and crafts!
Natchitoches knows how to celebrate Christmas! The Christmas Season begins on the Saturday before Thanksgiving and concludes on January the 6th, the Epiphany.
Over 300,000 lights and 100 plus set pieces are on display every night at dusk. There is a Santa Claus house, parades, and fireworks. This is really an epic festival that you'll want to attend!
WHERE TO EAT IN NATCHITOCHES, LOUISIANA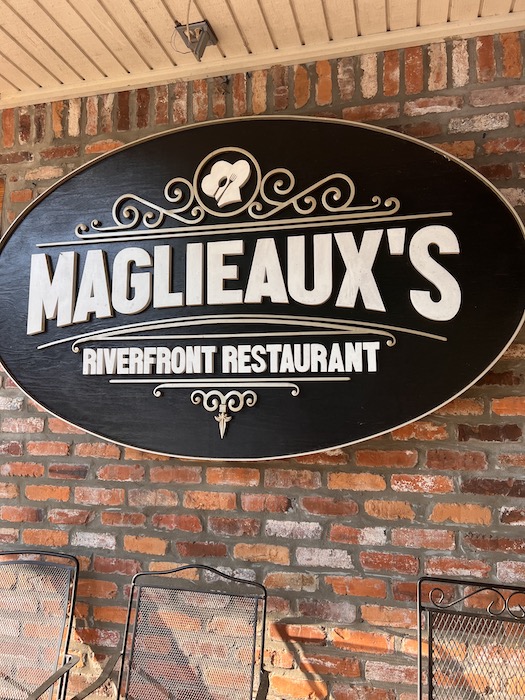 Maglieaux's
805 Washington Street, Natchitoches, LA
318-354-7767
At Maglieaux's, they have put together a menu that combines their family's Italian heritage and the Creole culture of Louisiana. Some of the Italian recipes on the menu have been handed down for generations in their family and some are traditional recipes with roots dating back to the Roman Empire.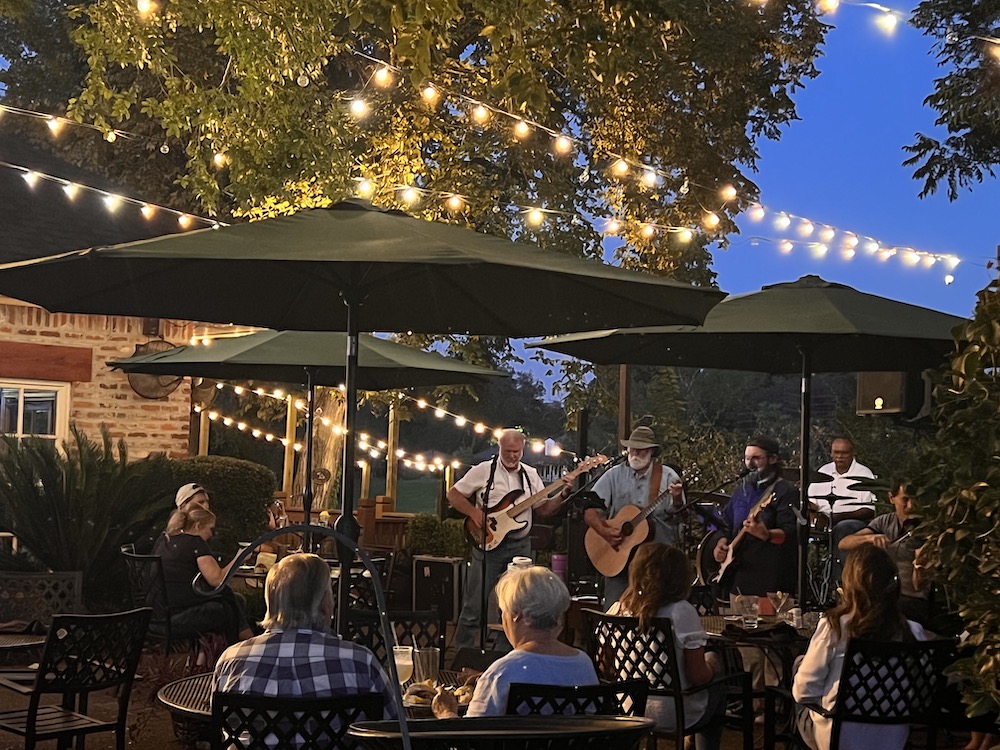 The Creole dishes combine their family's nearly 200 years of history in Louisiana with the casual comfort of Natchitoches. Enjoy live music on the weekends.
Papa's Bar & Grill
604 Front Street, Natchitoches
318-356-7874
Papa's casual dining offers a wide variety of sandwiches, po'boys and steaks, known for their Big "C" Burger.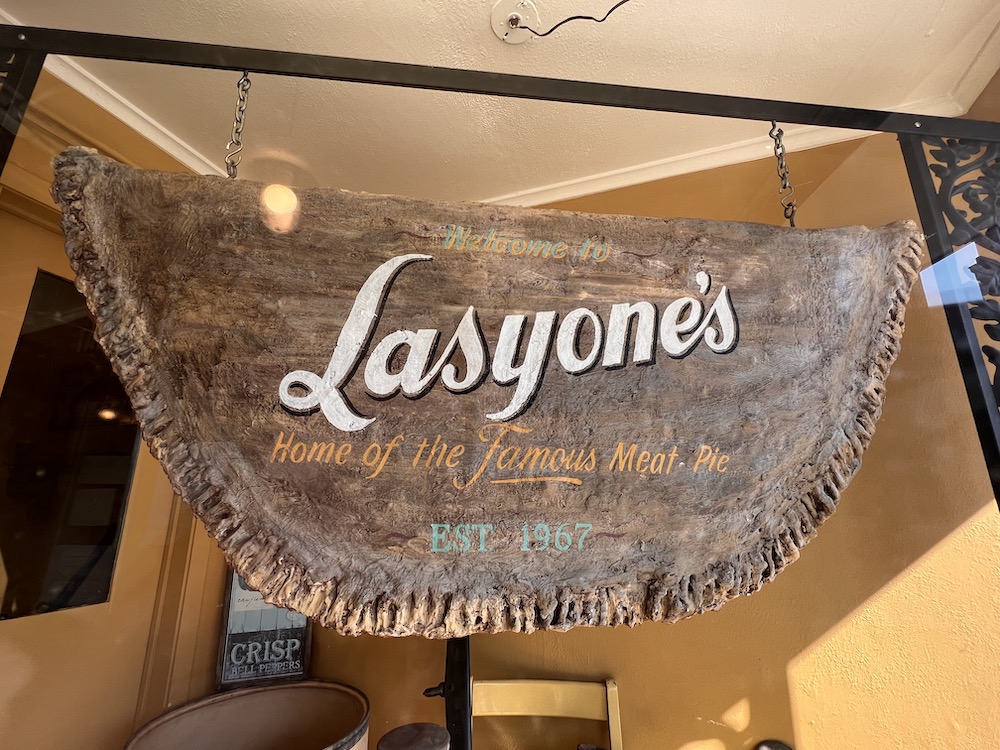 Lasyone's Meat Pie Restaurant
622 Second Street, Natchitoches
318-352-3353
Home of the famous Natchitoches Meat Pie since 1967. They offer the traditional meat pie, but also a crawfish pie, as well as several other delicious Cajun and Creole dishes.
I'm just going to go on record and say both the tradition meat pie and the crawfish pie are both excellent!
Lasyone's always has meat pies available to go, either cooked or frozen, that you can walk in and order to take away.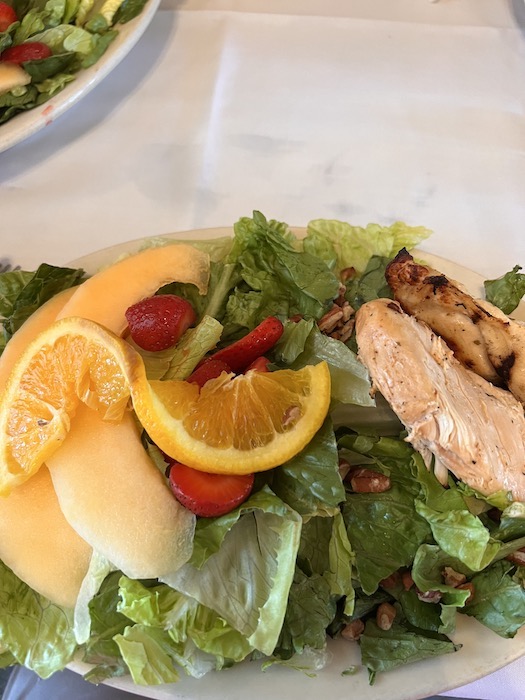 Merci Beaucoup
127 Church Street, Natchitoches
318-352-6634
Known for their Cajun Baked Potato and bread pudding, this Natchitoches spot is perfect for a casual lunch as you stroll Front Street and the Landmark Historic District.
Flying Heart Brewing
108 Mill St, Natchitoches, LA
(318)238-2337
There is always something happening at Flying Heart Brewing & Pub and it's always a party. Incredible craft beer, craft pizza with thin NY-style dough and fresh ingredients.
No matter what your tastes Flying Heart Brewing has a drink for you. In addition to craft beer they offer cocktails, wine, ciders, sangria and has a full bar.
Located in Historic Natchitoches, this coffee shop has a full coffee menu as well as the best cinnamon rolls in the area! Plus, the decor is worth a stop in. Oh, they have a small selection of used books available for sale.
WHERE TO STAY IN NATCHITOCHES, LOUISIANA
Violet Hill Bed & Breakfast
917 Washington Street, Natchitoches
(318) 352-8206
Enjoy peaceful surroundings on the banks of Cane River Lake.
Luxurious living area, porch swings on the veranda, gazebo dock on the riverfront. The house was built between 1880-1890 and owned by the Genoe heirs.
The structure was known as the Natchitoches Ice Company, Ltd. In 1904, it sold to Dr. Edward G. Lawton and was used as the Cottage Sanatorium.
In 1917, Dr. Lawton started using the house as a family home. Through the years, he added several rooms to the original four. He and his wife, Marie Catherine Prudhomme, had four children. Dr. and Mrs. Lawton continued to live in the home until their deaths.
Dr. Lawton's daughter, Dorothy, and grandson, George Jr., both owned the home and raised their families there. After 84 years in the Lawton family, the house sold in 1988.
The B&B is in the perfect location with river front views and only a short jaunt from historic downtown Natchitoches. Comfy beds, and delicious breakfasts this is THE place to stay in Natchitoches.
More Information About Natchitoches, Louisiana
Learn more about how to spend an ideal weekend in Natchitoches, Louisiana:
Website: http://www.natchitoches.com/
Facebook: https://www.facebook.com/NatchitochesTourism
Instagram: https://instagram.com/natchitochestourism
Twitter: https://twitter.com/NatchTourism
More LOUISIANA travel destinations: