I'm always on the hunt for haunted locations to visit. A majority of my friends think I'm crazy, but there is nothing I enjoy more than taking haunted tours and, if I'm lucky, spotting something that defies explanation. Louisiana is full of haunted places.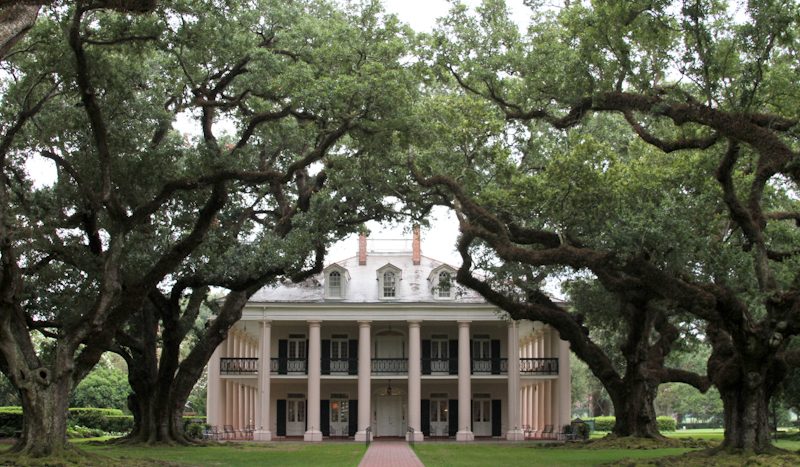 Heck, New Orleans has to be the most haunted southern city in America, that place is crazily haunted, in my opinion. However, for the sake of this article, I'm only going to focus on Louisiana haunted plantations.
Some of these plantations I've visited and stayed overnight at and others are on my "must visit" list. Louisiana is full of character and history and these haunted plantations are worth further investigation.
HAUNTED LOUISIANA PLANTATION
(bonus points if you know the correct way to pronounce this town's name). The story goes that an overseer was murdered her by Union soldiers and his presence remains in an upstairs bedroom.
Additionally, it is told that the ghosts of former slaves haunt the hospital and a cabin. Today, the mansion is a private residence, but the National Park Service owns the remainder of the property and it is open for tours.
Several tragic deaths are recorded for this property including an owner who was hung for being a double spy during the Civil War.
His was the first death followed by a Union soldier deserter and a slave nanny. Reports note ringing doorbells, violin music during a full moon, and tableware that has been repositioned.
The plantation is also a bed and breakfast for guests that wish to stay overnight.
Famous for being the most haunted plantation in Lousiana and one of the most haunted homes in the country.
Haunting by Chloe, a slave punished for eavesdropping, baked a poisoned birthday cake and within hours 3 family members passed away.
Chloe is said to still haunt the plantation as well as a previous owner who was tragically murdered. If you can only visit one haunted plantation make sure you visit the Myrtles!
Don't tell the other plantations, but this one is my favorite for it's picturesque setting. I love the live oaks that line the path to Oak Alley. I spent the night in a cottage at Oak Alley and while I didn't have any personal experiences staff have seen ghostly shadows in windows and heard the sounds of an invisible horse and carriage approaching the plantation. The best ghostly story though happened when a group of visitors all saw a candlestick fly across thee room in front of them.
Owned by a well-respected member of society in the 1830s, Delphine LaLaurie had an ugly dark side that becomes known when a fire swept through the house.
After the fire, firefighters found chained and tortured slaves in a chamber in the home. Delphine fled the country to avoid charges, but it is said that the tortured souls are still looking for revenge.
Ghost hunters are convinced that it is the most haunted house in the French Quarter, but historians say the story of Delphine isn't true.
Next time you are in New Orleans take a haunted tour and decide for yourself if the home is indeed haunted or if it is just hype.
Big thanks to Louisiana Travel for helping compile this list of Louisiana haunted plantations!
Pin Haunted Louisiana Plantation to Pinterest