This Chicken Bacon Cheesy Ring is such an easy recipe for your next holiday party and it only takes about 30-40 minutes from start to finish.
I'm jumping right to the recipe and then sharing some brunch hosting tips at the end if you want to scroll to the end.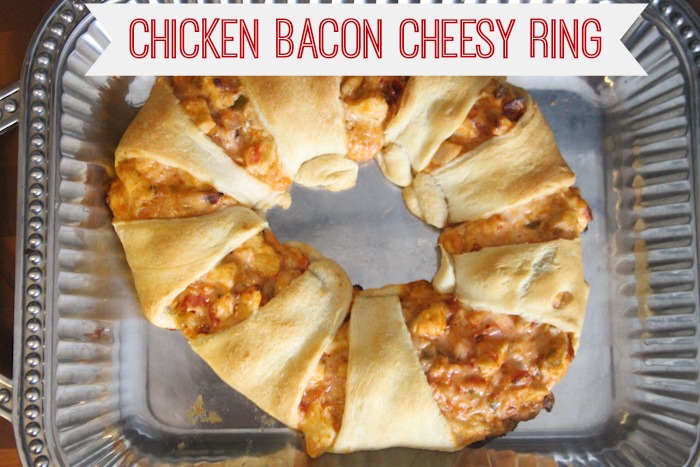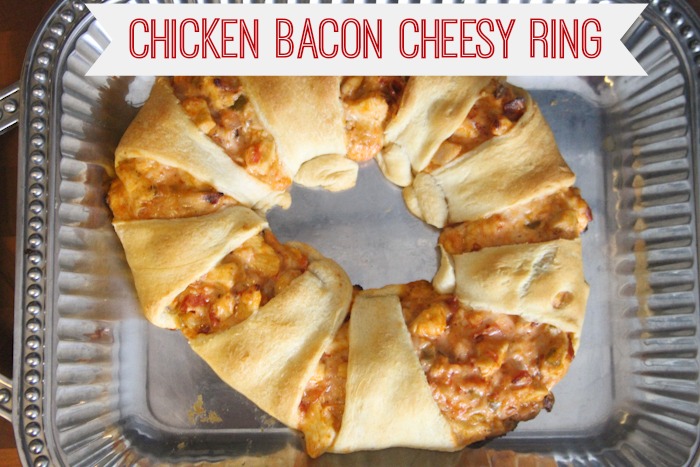 CHICKEN BACON CHEESY RING HOLIDAY RECIPE
INGREDIENTS
2 boneless chicken breasts, cooked & diced
6 sliced of bacon, cook & crumbled
1/2 cup salsa
1/3 cup Miracle Whip
1/2 cup Kraft Shredded Italian Cheese blend
1 package crescent roll
Salt and pepper to taste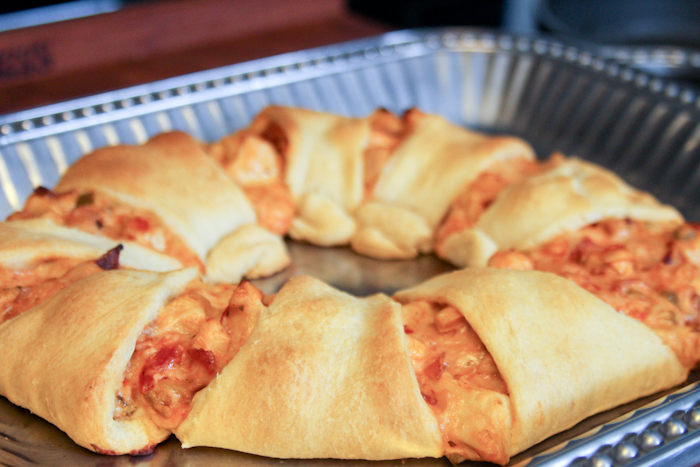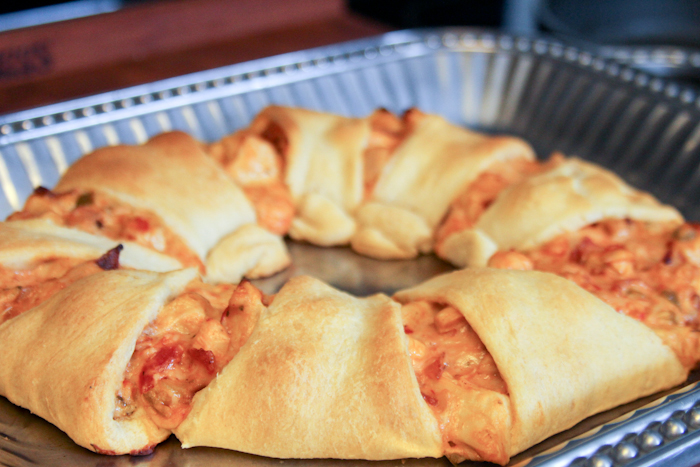 DIRECTIONS
Lay out crescent roll dough into a circle on a rimmed baking sheet.
Mix together the chicken, bacon, salsa, Miracle Whip, cheese, salt & pepper.
Spoon mixture onto inside edge of dough circle.
Bring each end of the crescent over the top and tuck under creating a circle.
Bake at 375 degrees for 20-25 minutes until crescent is cooked through and mixture is hot.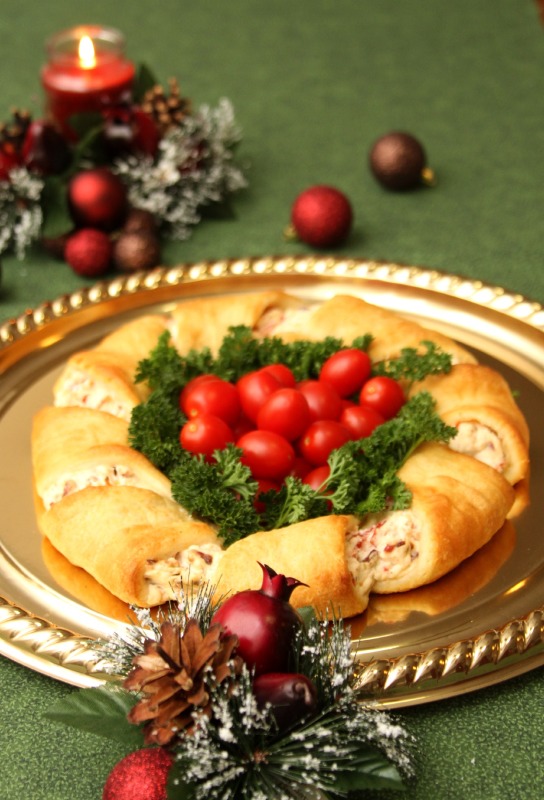 HOW TO HOST A BRUNCH FOR FRIENDS
Hosting a brunch for friends can be a fun and delicious way to spend time together. Whether you're planning a casual gathering or a more formal affair, there are a few key tips to keep in mind to ensure your brunch is a success.
Guest List
Most importantly, plan ahead. Pick a date and time that works for everyone, and be sure to confirm with your guests a few days before the event.
Menu Planning
Brunch is typically a combination of breakfast and lunch dishes, so consider offering a mix of sweet and savory options. Some popular brunch dishes include eggs, bacon, pancakes, waffles, muffins, fruit, and, of course, a chicken bacon cheese ring! Also offer a variety of beverages, such as coffee, tea, juice, and mimosas.
If you're not sure what to make, consider asking your guests to bring a dish to share. This can help lighten the load on you as the host, and it also allows your guests to contribute to the meal and show off their culinary skills.
Set The Table
For a casual gathering, a simple yet attractive table setting is all you need. Use a tablecloth or placemats to add color and interest, and set out dishes, utensils, and glasses.
For a more formal affair, consider using linen tablecloths and napkins, and add some decorative elements such as flowers or candles to create a beautiful and inviting atmosphere.
Seating
Once the table is set and the food is ready, it's time to enjoy the brunch with your friends. Be sure to have plenty of seating available, and consider setting up a buffet-style spread to make it easy for guests to serve themselves.
Hostess with the Mostess
As the host, your main goal is to ensure that your guests are comfortable and happy.
Be sure to greet everyone as they arrive, and make introductions if necessary.
Keep an eye on the food and drinks to make sure they are replenished as needed, and be ready to assist with any problems or questions that may arise.