Location, location, location. Important in business and the same hold true for the small town of Wytheville, VA in the Blue Ridge Mountains of Southwest Virginia.
Almost everyone traveling from the Midwest to the beaches of the southeast coast will pass through here, but many fail to stop and explore this amazing destination.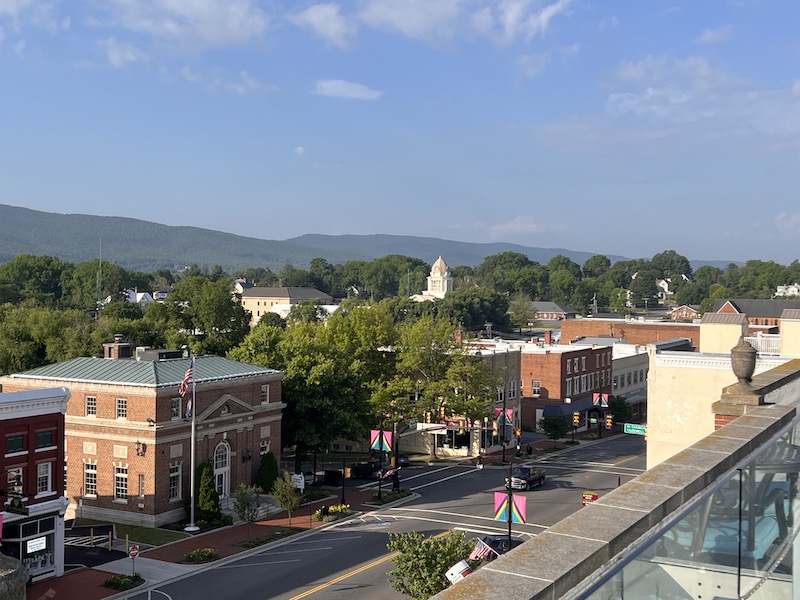 I've visited Wytheville a couple times now and I keep wanting to go back! There is so much to explore, and the mountain views are incredibly gorgeous.
I've put together a list of ten things to do when you visit whether its for a day, a weekend, or a week. After you get a taste of this unique mountain town you'll want to visit again and again.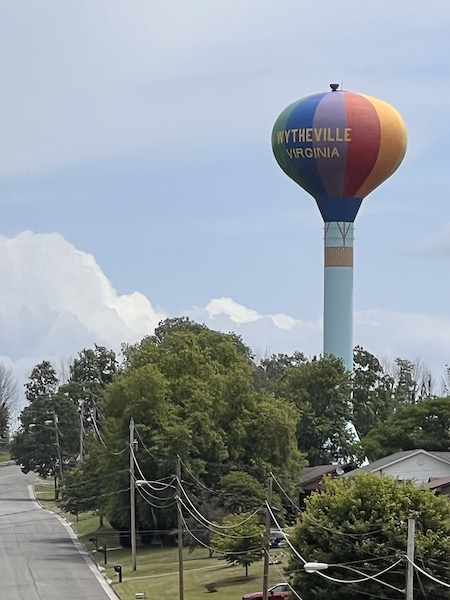 17 Absolute MUST Things You Have To Do In Wytheville in Southwest Virginia + Where to Stay
As one of only eight historic sites across the country dedicated to the interpretation of a First Lady, the museum tells the story of Wytheville native Edith Bolling Wilson.
She was the second wife of President Woodrow Wilson, and played a pivotal role in the White House at an important moment during World War I.
What you might miss reading on museum placards and why it's so important to have a docent give the tour is that Edith Bolling Wilson was a badass!
Widowed fairly young, she took over her husband's jewelry business and ran it very successfully.
Then, one day, after having tea with the President (arranged through mutual friends), the widowed Ms. Bolling started dating President Wilson. I'm assuming she took some heat for that (cause y'all know people put her on blast even back then).
She was the first female in the DC area to own and operate an electric car and, my favorite fact about her, she drank bourbon daily.
Oh, and she refused the President's first marriage proposal. I do love stories of independent women. And in some utter cuteness, #relationshipgoals news, while the President was courting her he wrote her daily love letters and sent frequently sent her orchids, her favorite flower. #RelationshipGoals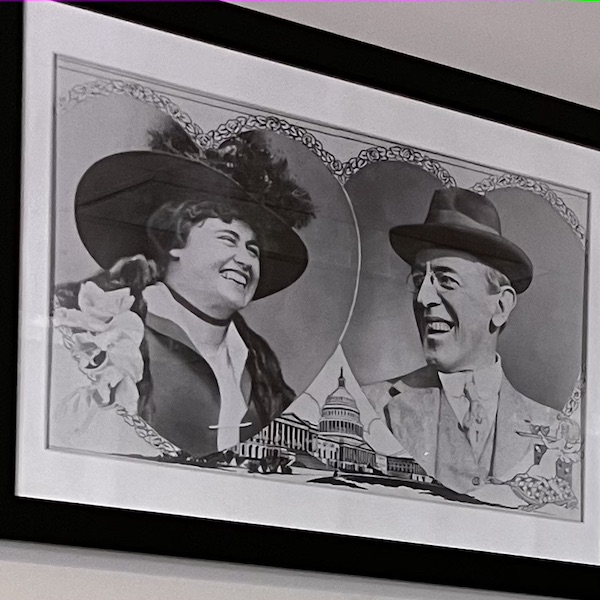 There's also some that claim her as America's first acting female President. It's believed that she took over many of the behind the scenes tasks to make sure her ailing husband remained stress-free.
I mean, she's kind of my new hero and I learned so much about her. A must-visit when you are in Wytheville and is worth an hour of your time.
A couple books to read if you're interested in learning more about her: My Memoir by Edith Boling Wilson (you'll probably need to find this gem at a local library or, if you're lucky, a used bookstore) and President in Love: The Courtship Letters of Woodrow Wilson and Edith Bolling Wilson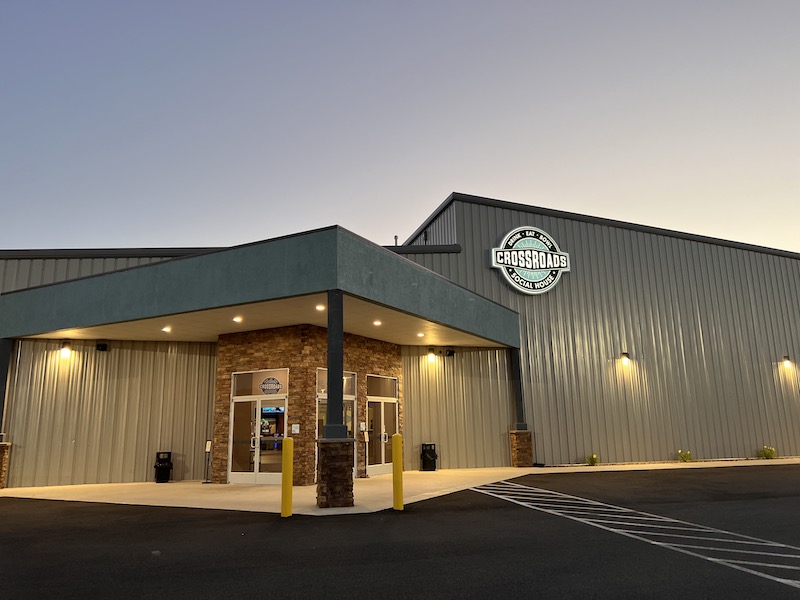 Wytheville's newest attraction, Crossroads Social House is a family entertainment center with 14 lanes for bowling, a laser tag arena, multiple party rooms, an arcade, a billiards and darts area and a trampoline jump zone.
This is a great place to kick back, have some great food and bowl and play billiards and darts. There's also a really nice arcade room to let the kid in you have some fun.
If you're in town during a big game, they have two areas complete with large tv's and comfy seating for small groups you can reserve.
Open 7 days a week, Crossroads also features a full-service restaurant and bar with a seasonal outdoor patio area.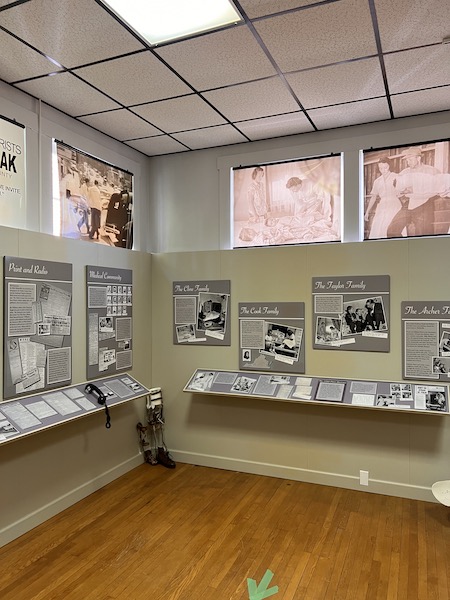 Honoring Thomas Jefferson Boyd, the "Father of Wytheville," the Boyd Museum focuses on local history, including local craftsmen, abundant natural resources and the area's1950 polio epidemic, called the "Summer Without Children."
There are a couple really interesting, in my opinion, exhibits you'll want to stop in and see. The first is the above mentioned "Summer Without Children." It tells the story of the polio epidemic, and the lengths locals went to to ensure the safety of the community.
A story shared with me and one that just intrigues me so much is that of a mom who filled a room in her house, known today as Rock Hall, with sand so the kids could play without being outside It's said that the family didn't leave the house for a very extended period and all survived the pandemic.
I have so many questions–where does one find enough sand to fill a room, was she sweeping up sand every day, all day long, did the sand have to be replenished/replaced, how much sand does it actually take to fill a room. I could go on and on. That being said, I love the ingenuity of a mom finding a way to stay sane during a crazy time.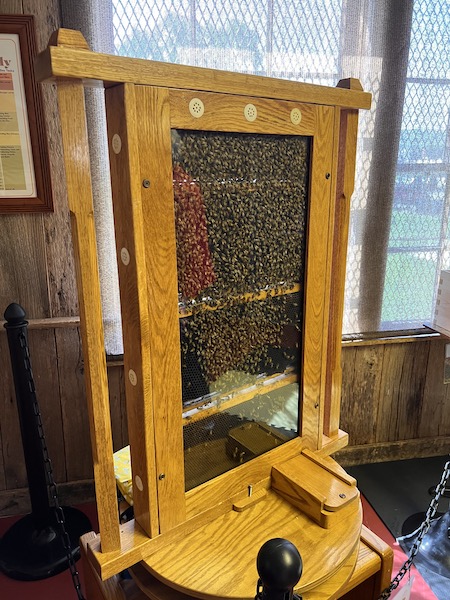 Another exhibit that's really cool is the indoor beehive. As an avid gardener and wannabe beekeeper, I thought this was fascinating.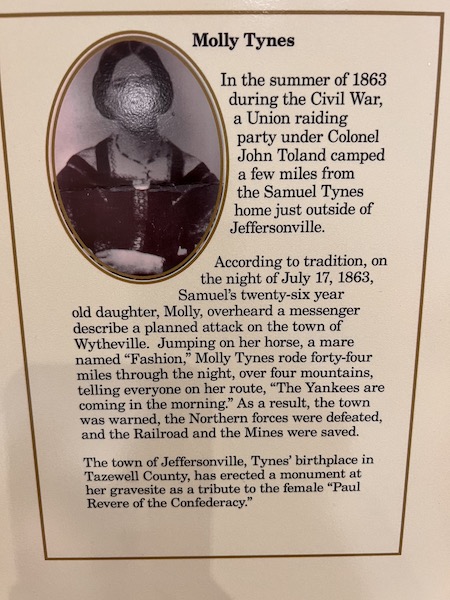 And maybe my favorite badass female story from the museum is that of Molly Tynes who we've never heard of because, if I had to guess, she's female. But she's basically the female version of Paul Revere.
She rode forty-four miles, on horseback, at night, over four mountains, telling everyone along the way "The Yankees are coming in the morning," and basically saved the town, railroad, and mines.
Wytheville is full of badass women stories…I love it here!

This 1928 theatre had fallen into some serious disrepair and hadn't operated as a full-time theater for many years. All that changed when they reopened the fully renovated theater in 2022
The theatre is bringing arts and culture events to the 515-seat auditorium with both live and filmed events.
From comedians to concerts to classic films and so much more. Definitely try to grab a show while you're in town.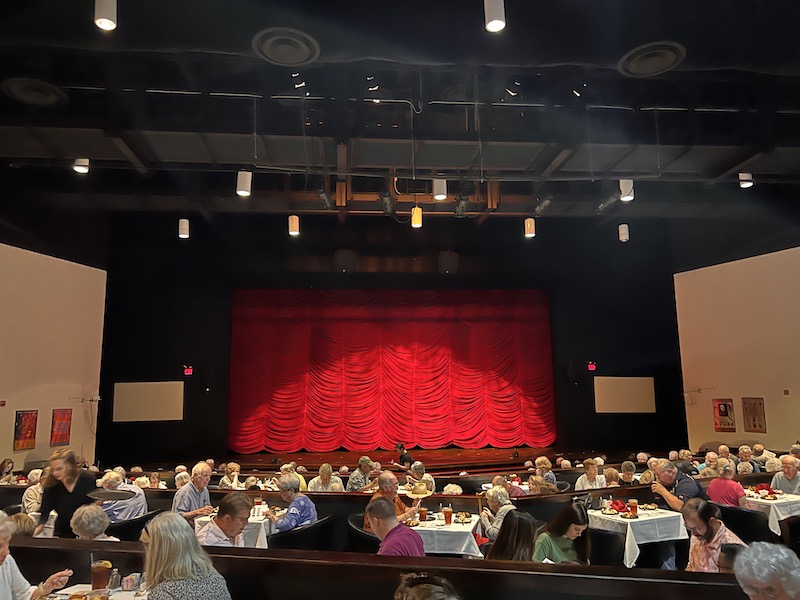 In a town of less than 10,000 you don't often find a dinner theater, but Wytheville likes keeping things unique and the Wohlfahrt Haus Dinner Theatre does not disappoint.
All the theatre productions are musicals and I'm here for it. The minute I catch wind they are doing a production of Mama Mia I'm buying the tickets and making the drive.
Our four-course meal was served and enjoyed while we relaxed in the comfort of the theatre. Plates were cleared right before the production began.
I've been able to see "The Sound of Music" and "Joseph and the Amazing Technicolor Dreamcoat" and loved both.
You can see a list of their upcoming shows here.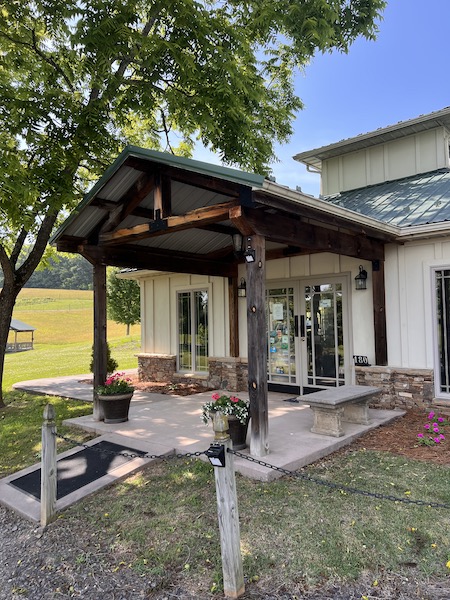 After a fun packed day take some time to unwind at West Wind Winery Farm & Vineyard.
With award-winning wines, this beautiful fourth-generation family homestead is welcoming and encourages guests to stay away and enjoy a glass or two of wine and the ambiance.
Absolutely try the Galena Creek Peach wine. It's the perfect refreshing drink on a hot summer day.
There were also a number of red wines I enjoyed and if I hadn't flown, I would have taken a number of bottles home with me.
Instead, I just brought home the Galena Creek Peach for a girlfriend's brunch event.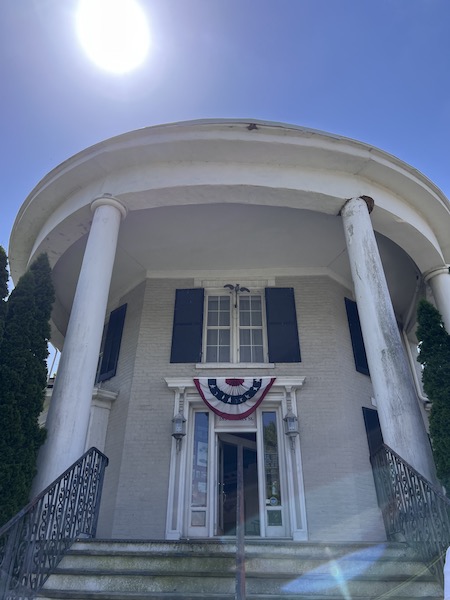 This right here was another surprising find for me. The construction for this unique building started way back in 1866 by a doctor and was then sold to a minister before completion in 1874.
Side wings were then added to the house in the 1890s by the next owner and is how you'll see the layout of the house today.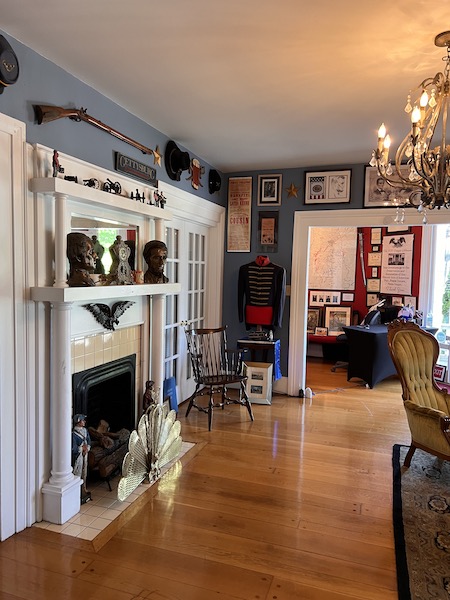 On display is a private life-time collection of John Cushman who started collecting when he was just 5 years old.
The displays are mostly Civil War memorabilia, but there are a few other world conflicts represented.
The different rooms in the mansion each house a specific collection with the most interesting the uniform room.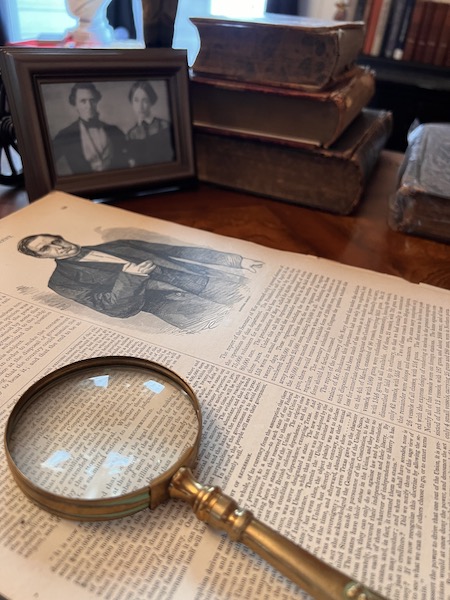 While the historical items in the home are interesting and worth the stop it's the hauntings of the building that seriously caught my attention.
It's believed that numerous spirits call this mansion home, and you'll find paranormal investigators in the building almost every weekend. I was able to join a group and I'll have a story on that soon!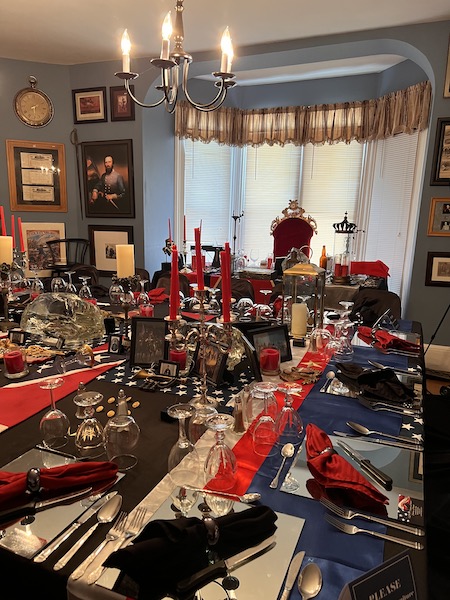 Additionally, the owners, John and Debbie, host "Dinner with a Ghost" events in the mansion dining room. The room is resplendent with decor and table settings complete with a royal table set just for the ghosts.
Enjoy a gourmet dinner while engaging in a paranormal investigation.
Read How To Experience Everything From History to Hauntings At The Octagon Mansion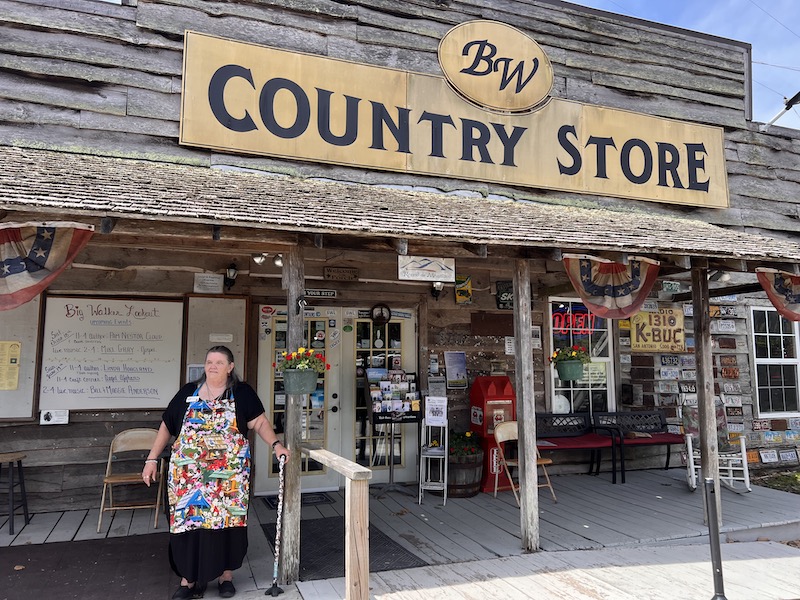 It's a twisty and curvy drive to the top of the mountain and Big Walker Lookout but it's completely worth it.
The views are incredible from the parking lot, but from the top of the tower they are jaw-dropping stunning.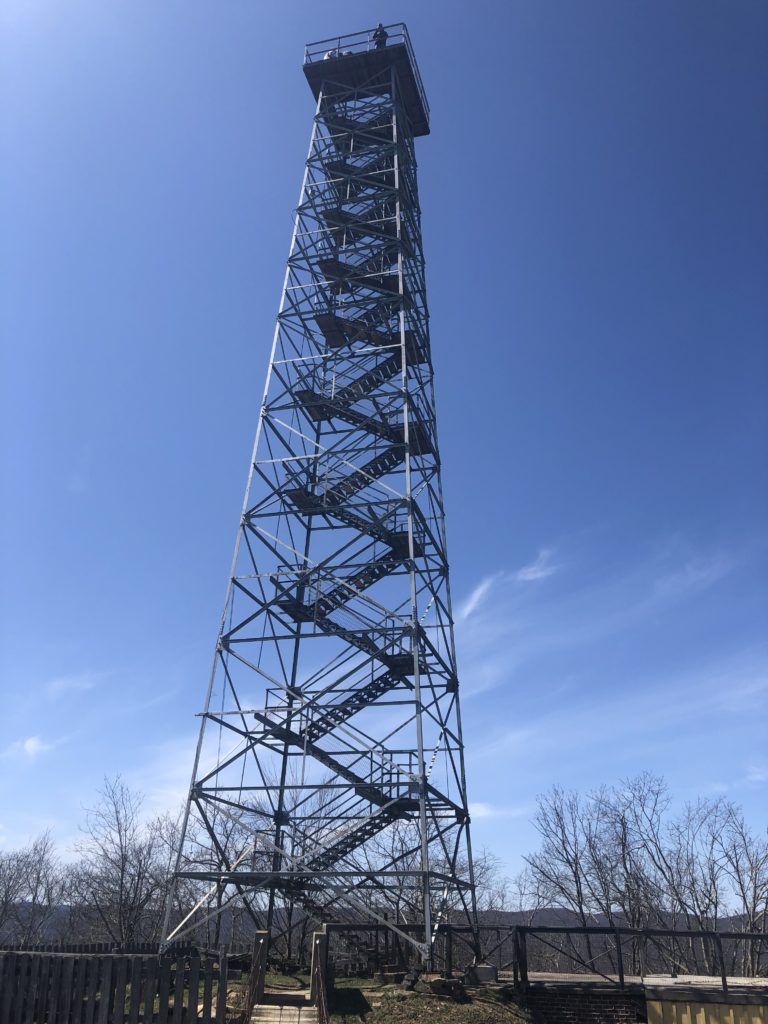 You used to be able to see five states from the top of the tower and still happens on occasion, but you can definitely see Virginia, West Virginia and North Carolina.
If it's an absolute pristine clear day you might be able to see Kentucky and Tennessee as well.
If you visit on a weekend, you'll be able to enjoy the musical stylings of regional musicians and browse artisans booths. You'll find artists and musicians there every weekend from May to October.
Absolutely do not leave without getting an ice cream cone.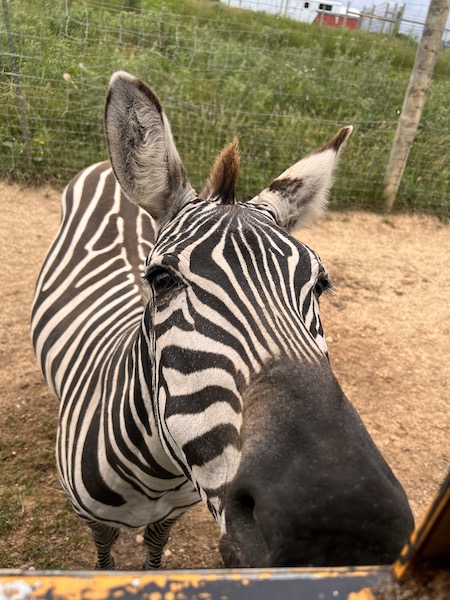 What is one to do when they have a love for animals and want to share that joy with others? Well, they open a park, of course. This interactive animal park is home to animals from six continents, most of who freely roam the abundant 45-acre parcel of land.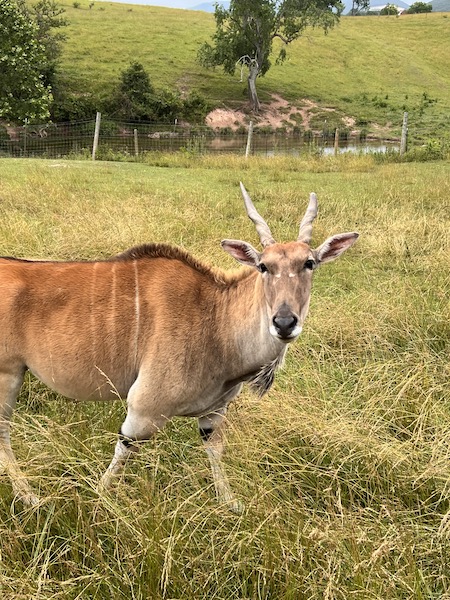 A safari bus slowly moves guests around the property, so they have a chance to see the animals up close and feed them if they'd like.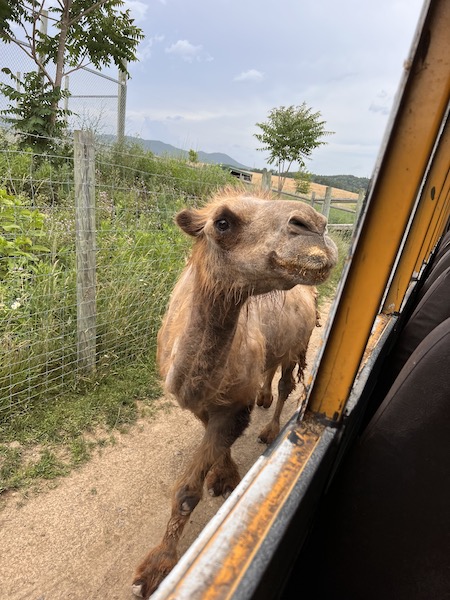 This is a great opportunity to see animals that you wouldn't see in the wild in America. I'm not sure I'll ever make it to Africa to see some of these animals so seeing them here is incredible.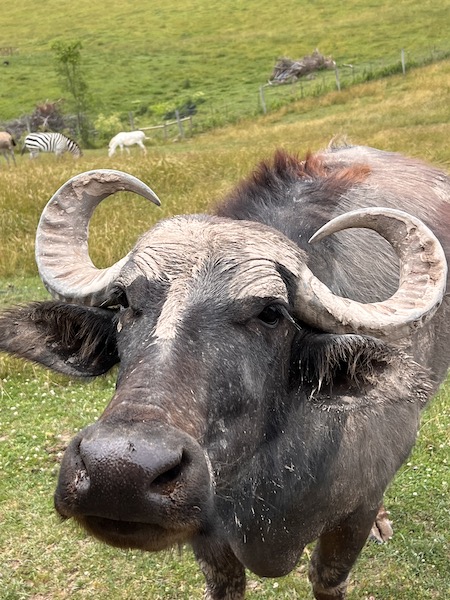 This is a great family outing. I was on the bus with two families and the young kids were simply thrilled to see, feed, and in some cases, touch these animals.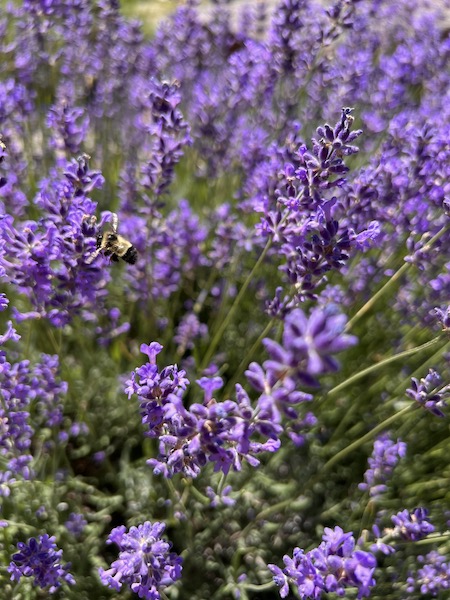 Love lavender? This is the place for you. Although Beagle Ridge is so much more than just lavender its definitely the star of the show. The lavender gardens are gorgeous and a life goal.
Beyond the lavender there are a number of display gardens to walk through. Seriously, if my gardens looked half as good as these I'd be thrilled.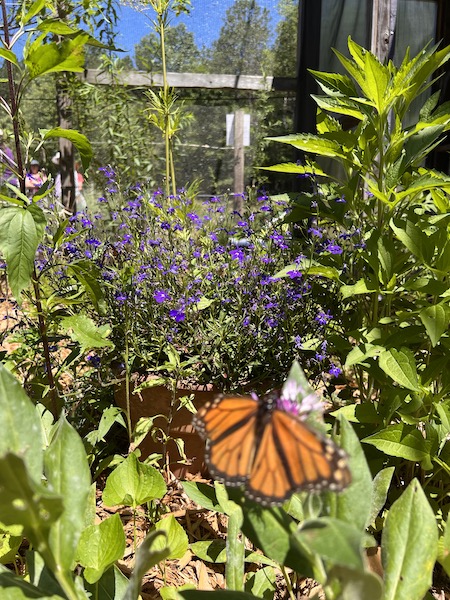 If you want to learn more about growing lavender or even starting a lavender farm this is the place to learn. The farm offers Lavender Academy and teaches everything from growing to selling.
There is no gatekeeping of information, and you'll walk away with all the knowledge you need to be successful.
Be sure to browse the selection of herbs and lavender for sale to take a piece of Wytheville home with you to plant in your garden.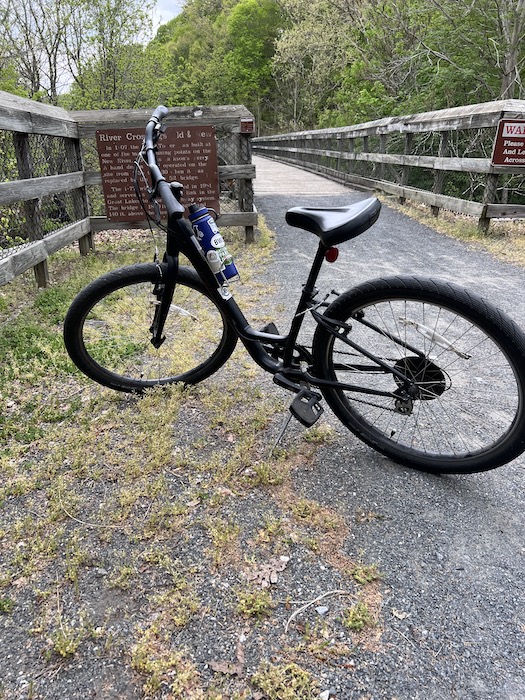 11. Bike New River Trail State Park
The New River Trail State Park is a 57.7-mile rail trail and state park, extending from the trail's northeastern terminus in Pulaski to its southern terminus in Galax.
Stop by the New River State Park campground store in Max Meadows and rent a bike to explore part or all of the New River Trail.
The trail is an easy, scenic pedal along the river.
If you brought your own bike there are a number of places to get on the trail. There is a great online trail map to help you pick part of the trail to explore.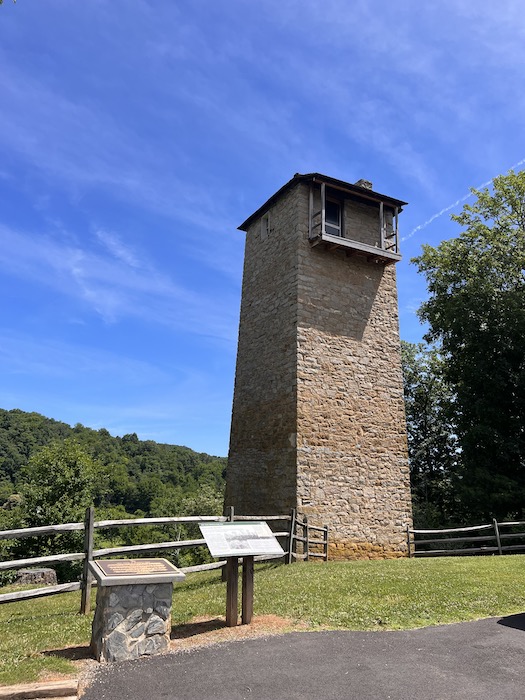 This is a fun piece of history to visit. Located a mile from the New River State Park campground along the trail (an easy 1 mile bike ride) or accessible by car.
"Overlooking the New River, Shot Tower was built more than 200 years ago to make ammunition for the firearms of the early settlers. Lead from the nearby Austinville Mines was melted in a kettle atop the 75-foot tower and poured through a sieve, falling through the tower and an additional 75-foot shaft beneath the tower into a kettle of water. Guests may ascend the tower, which is on the National Register of Historic Places."- https://www.dcr.virginia.gov/state-parks/shot-tower
The shot tower is open every weekend and generally has a docent on site to share the history of the tower.
Try to visit when there is a docent onsite because you will learn so much about the history of the shot tower.
The construction alone is impressive, but whoever figured out how to make ammunition this way is genius.
Admission to the tower is free, however the daily parking fee applies.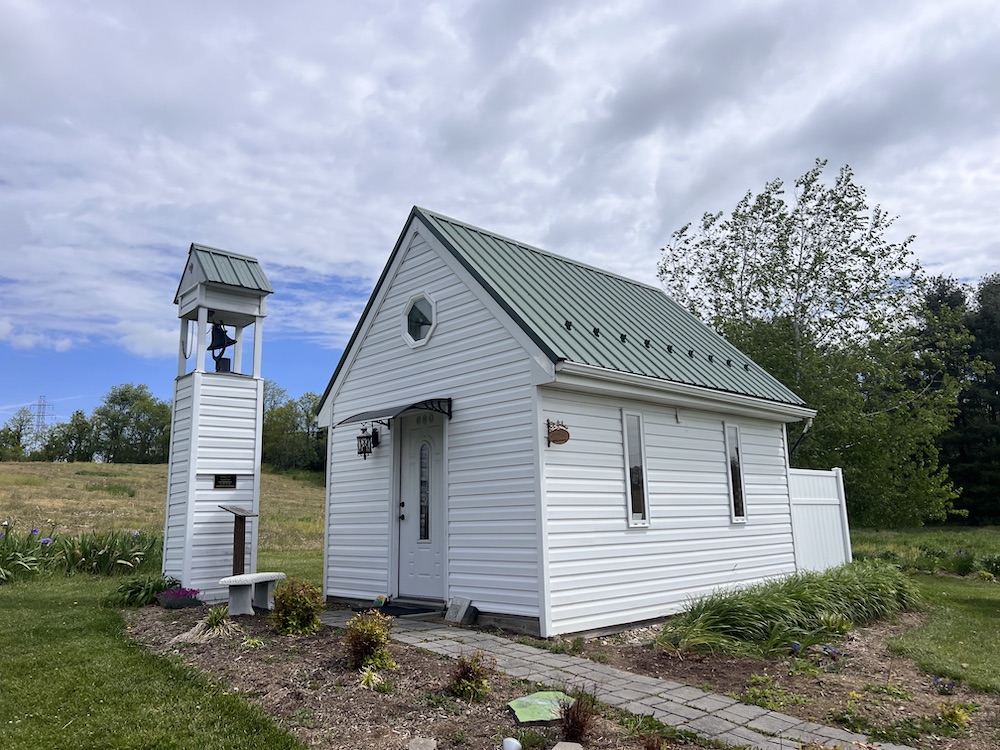 This is a fun roadside attraction stop!
Located alongside I-81/77, it's located on a service road, but is easy to visit. Most map apps will get you there easy enough.
The 12×16-foot chapel was built by volunteers in 2010.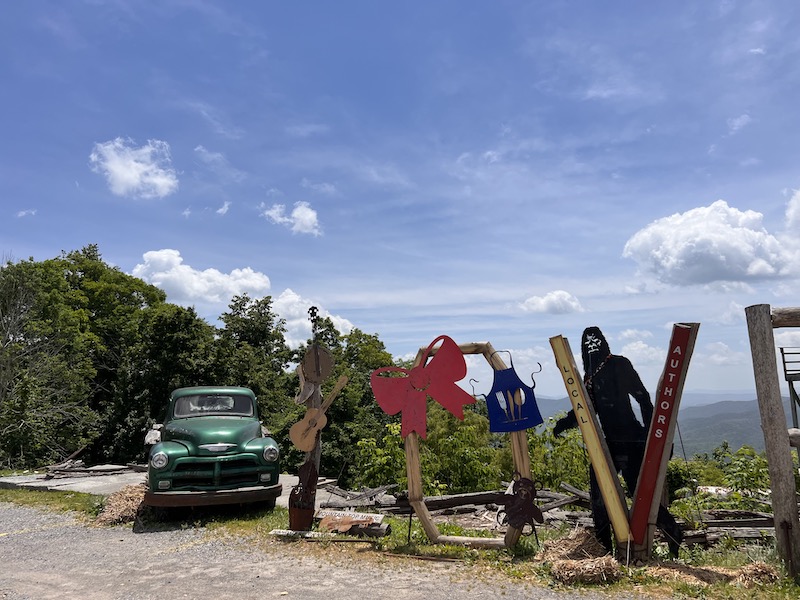 14. Find the "LOVE" in Wytheville
Virginia is famous for their "LOVE" and Wytheville does not disappoint with three "LOVE" signs.
The LOVE sign at Big Walker Lookout is one of my faves with its bigfoot cutout and those views!!!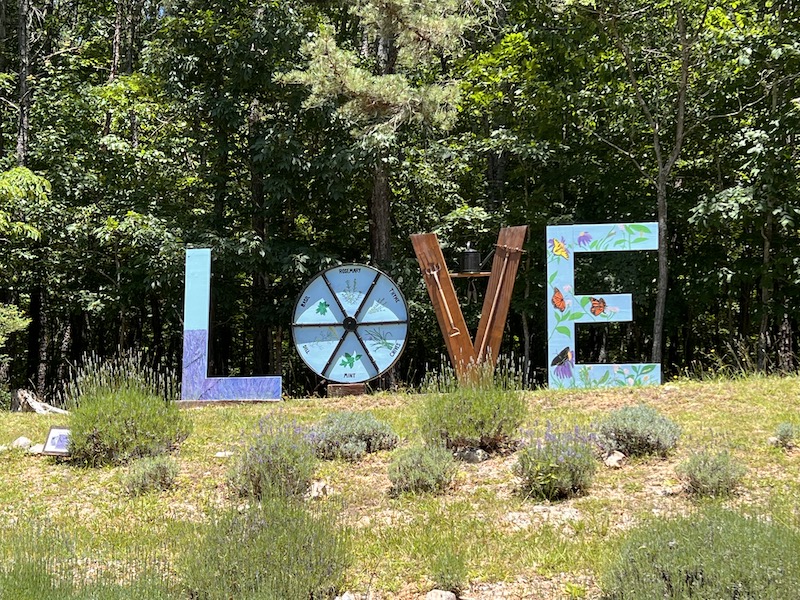 The lovely sign at Beagle Ridge at the top of a small knoll with gorgeous lavender surrounding it.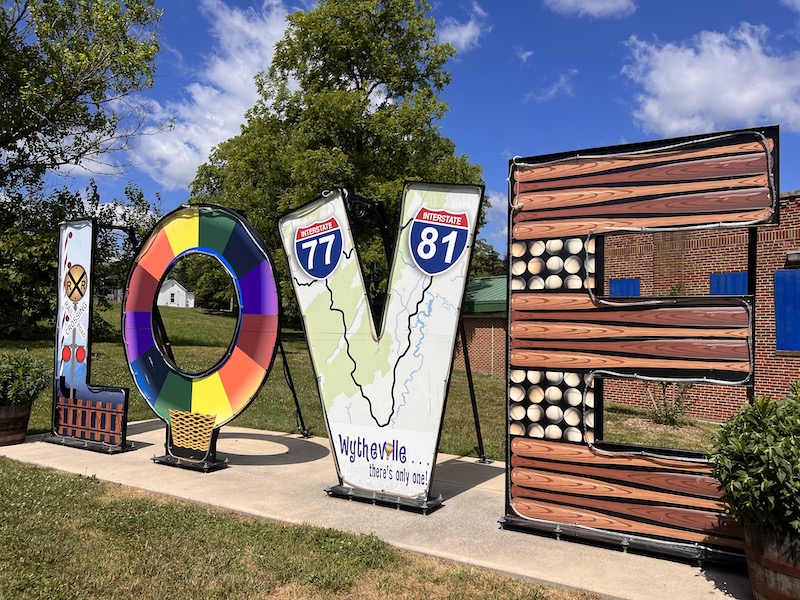 All of Wytheville represented in this LOVE sign in downtown Wytheville.
Held in June complete with a Hot Air Balloon "glow", artisan show, festival foods and so much more. w festival.
Each summer you'll find community members gather, some to play and some to watch, as vintage baseball is played locally and, in a few cases, in neighboring communities.
It's interesting to see how baseball started compared to where it is today.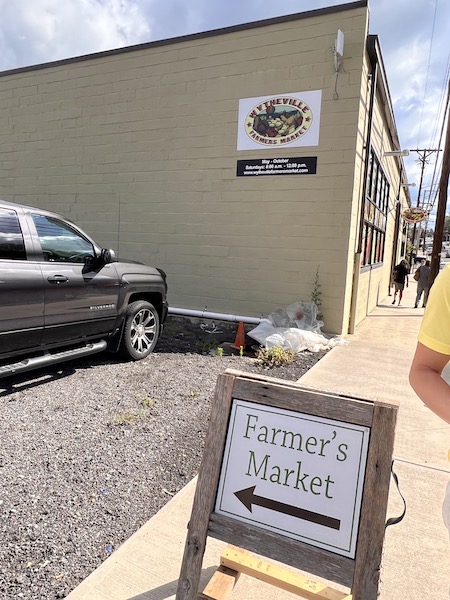 Absolutely go to the market!
Open year round you can grab breakfast, pick up homemade breads, bakery items, jams, salsas and so much more.
Fresh vegetables and fruit vary throughout the growing season.
TWO UNIQUE PLACES TO STAY IN WYTHEVILLE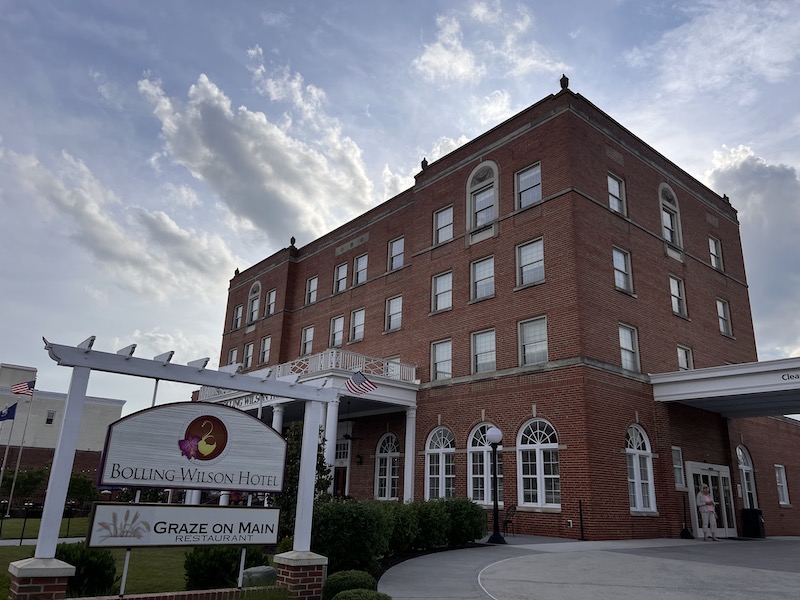 I loved returning to my room each night and climbing into the most comfortable hotel bed ever at this beautiful boutque hotel.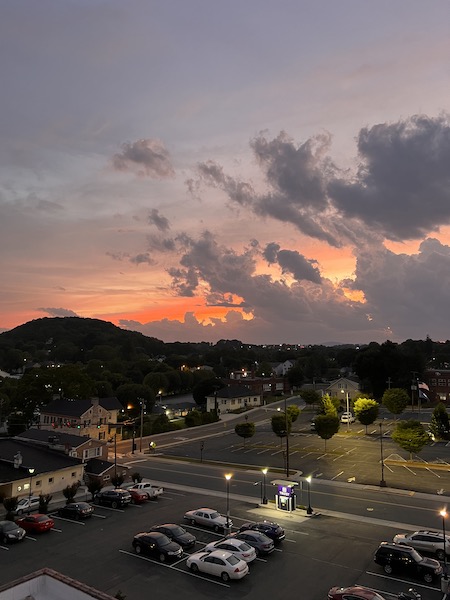 As part of the Ascend Hotel Collection, the hotel offers 30 guest rooms, an in-house Graze on Main restaurant, a rooftop lounge with incredible mountain and downtown views, and a covered front porch complete with comfortable chairs to relax and watch the world go by.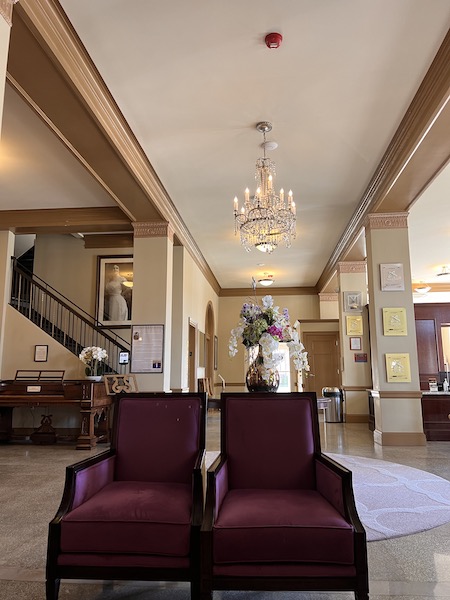 Special touches throughout the hotel pay tribute to Edith Bolling Wilson, from large photos of orchids, the flower with which President Wilson so fervently courted her, to nods to both her grandmother's canaries she cared for as a child and her later taste for fine bourbon.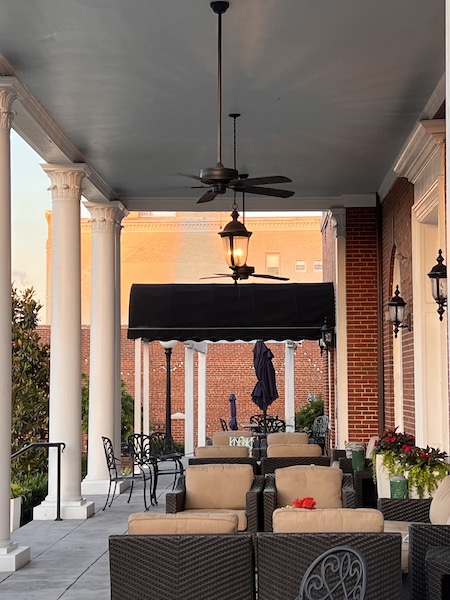 Without hesitation I would absolutely stay here again and highly recommend it to anyone visiting the area.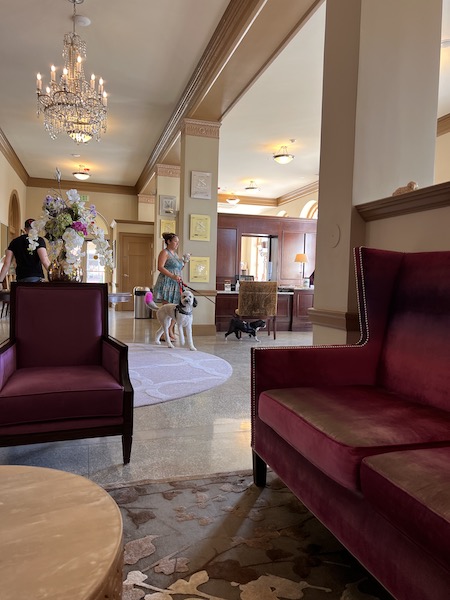 Oh, I almost forgot to mention, the hotel is pet friendly!!!
Inn At Foster Falls
If you prefer something a little more secluded head over to the Inn at Foster Falls.
Located within New River Trail State Park, the Inn at Foster Falls is just steps away from the 57-mile New River Trail and the New River.
The original Foster Falls Hotel opened in 1888 by the Foster Falls Mining and Manufacturing Company. While the mining company was in business it served as a post office, store, meeting hall and boarding house.
After the mining company sold the building it was opened as an industrial school for women and eventually the building served as an orphanage until the early 60's.
Eventually the Virginia Department of Conservation and Recreation took ownership of the building and began renovations in 2013.
Almost a decade later the building opened as the Inn at Foster Falls.
This 10 room boutique hotel is absolutely delightful. The rooms are simply beautiful and cozy.
Long porches overlook the country side and top notch amenities make this must stay.
Pin To Pinterest