Are you ready for some fun that you can only have in French Lick/West Baden, IN? I've been wanting to explore this part of Indiana for a long time and I finally made it happen.
What I found was a charming community rich in history and interesting things for the entire family to do. We spent two nights in French Lick & West Baden and had so much fun.
I'm sharing how you can make the most of your visit to French Lick, Indiana.
Where To Stay In French Lick West Baden, IN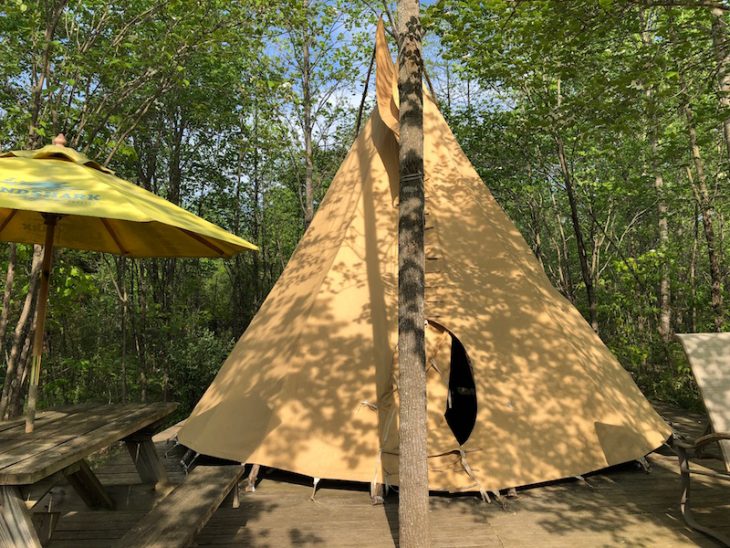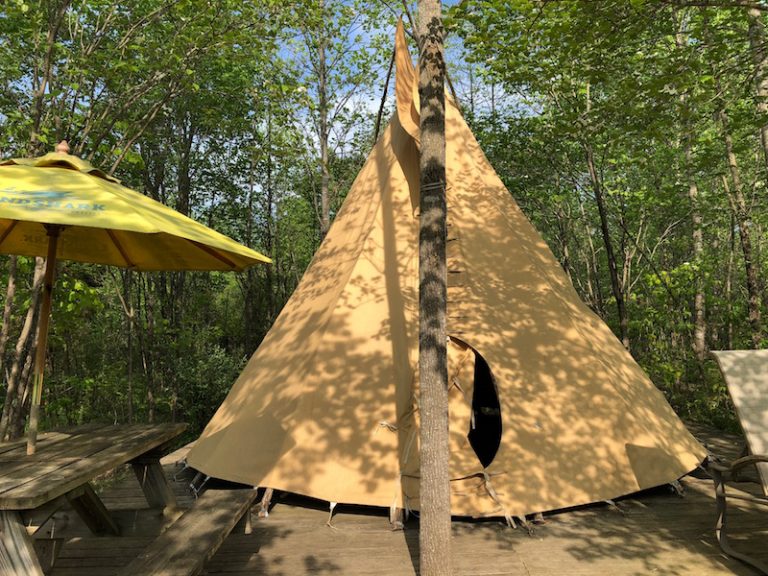 This is truly an experience you won't soon forget. It's camping like you've never camped before: in a teepee! Each teepee has four cots inside, with picnic tables, a shelter house, and a charcoal grill for your use.
Every morning, you'll get to step out to stunning views of the lake. Every night you'll fall asleep to the sounds of nature.
There's hiking, fishing, volleyball, giant checkers and chess games, disc golf, and more. You can get a great package for a two-night stay with all-weekend-long paintball!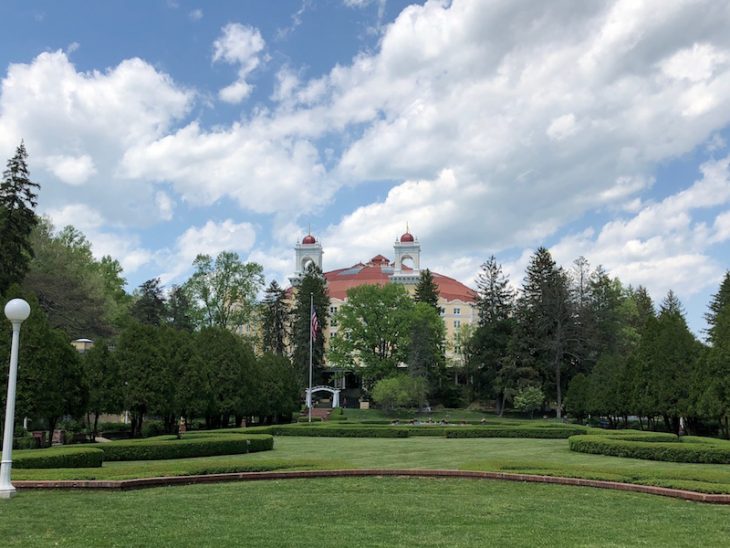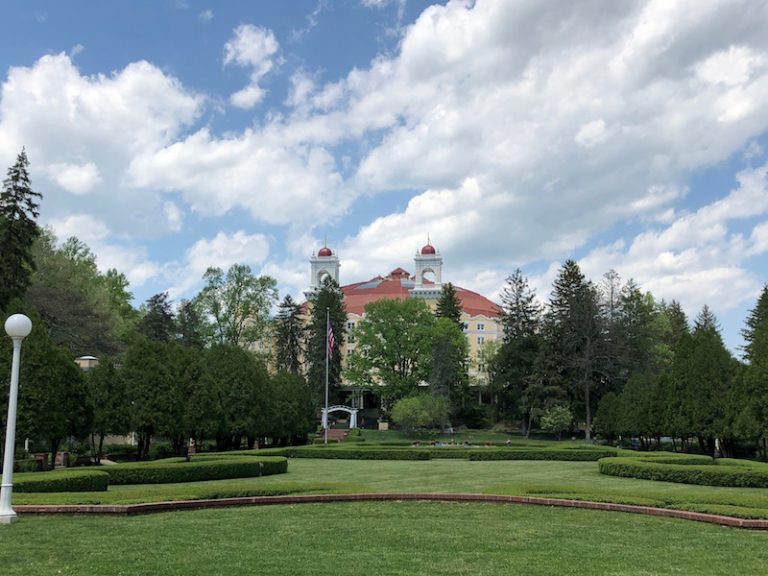 Walk onto the grounds of the French Lick Resort, nestled within the Hoosier National Forest, and benefit from the historical beauty of both hotels, along with rolling golf courses, pristine landscaping, luxurious spas, and noteworthy casino.
West Baden has Old World elegance and romance all figured out. Your romantic stay with your sweetheart could include a couple's massage, live music in the atrium, dinner in the famous dome (breathtaking, by the way!), and a carriage ride on the beautiful grounds.

Things To Do In French Lick, IN
From the moment you walk through the arch entrance, a recreation of the West Baden Hotel arch built in the early 1900s, until you feast your eyes on the largest circus diorama in the world, you'll be eating up all the fascinating and captivating history that makes up French Lick.
Everything from how the town of French Lick came to be, to the magical water that started it all, you'll be a French Lick/West Baden expert by the time you reach the diorama.
Let's talk about this incredible circus diorama for a second. You're probably going to want to spend hours admiring what can only be called amazing artwork.
Years in the making, this diorama depicts all the aspects of a circus, from the moment the circus rolls into town by train, to the full event under the big top.
Go for the bigfoot stay to wander around and marvel at the works of art. Each wood piece you find in this shop was hand carved, mostly with chainsaws!
If you happen to be around the third weekend in September, be sure to check out their Block Bash where you'll get to see the artists in action!
Meanwhile, grab some maple bacon ice cream (or whatever pleases the tastes buds) at French Licks, play some checkers, and pick out the perfect wood souvenir.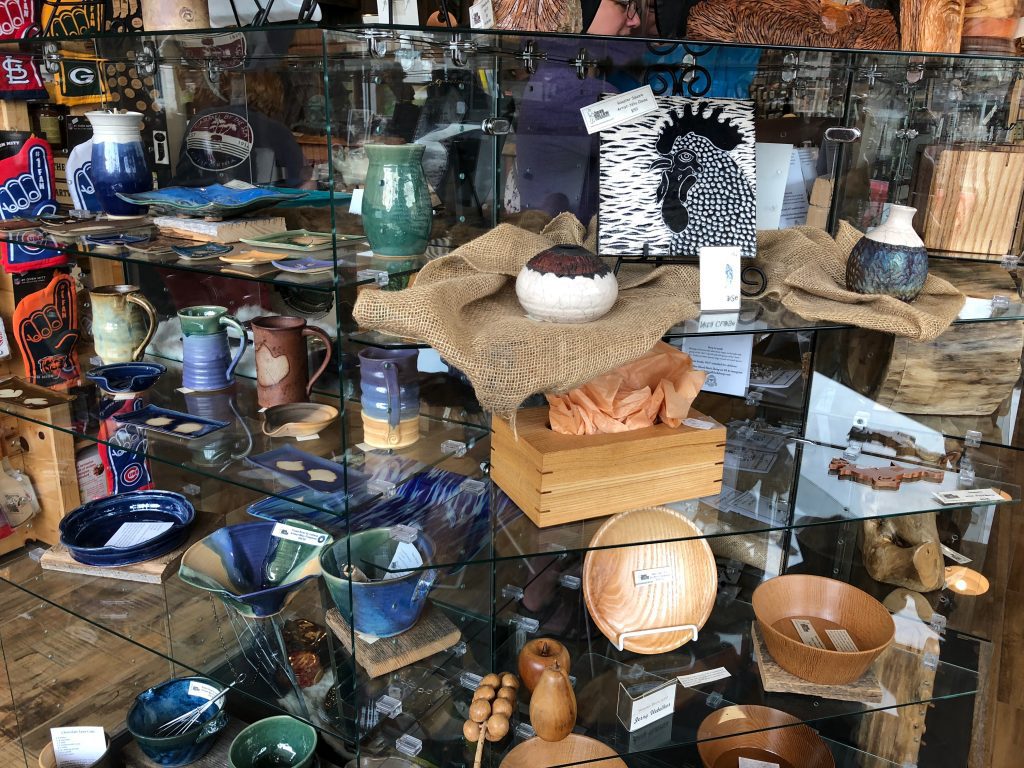 In addition to wood carvings, the store is packed with handcrafted items from local artisans. This is THE place to find all the best souvenirs from your trip to French Lick.
Hinshaw Rock 'n Gems – Tumbling Rocks to Gorgeous Works of Art You Wear
A stop at Hinshaw Rock 'n Gems is a must. They have been rock hounding for decades and are incredibly knowledgeable about rocks, where to find them and what they look like when they are all buffed and clean.
Be sure to ask them to walk you around their rock piles and point out what you're looking at. It's fun to learn about how long it takes to tumble rocks and the process it takes to go from a rough stone to a gorgeous work of art.
We spent longer here than anticipated, a happy surprise that we really enjoyed.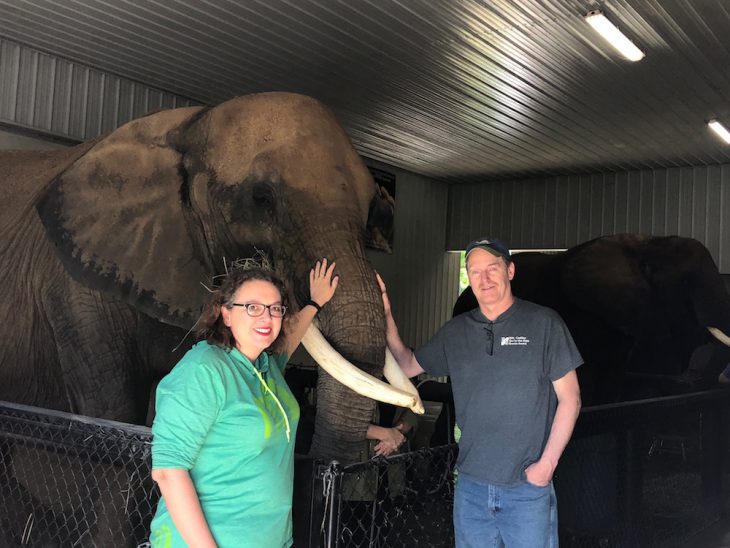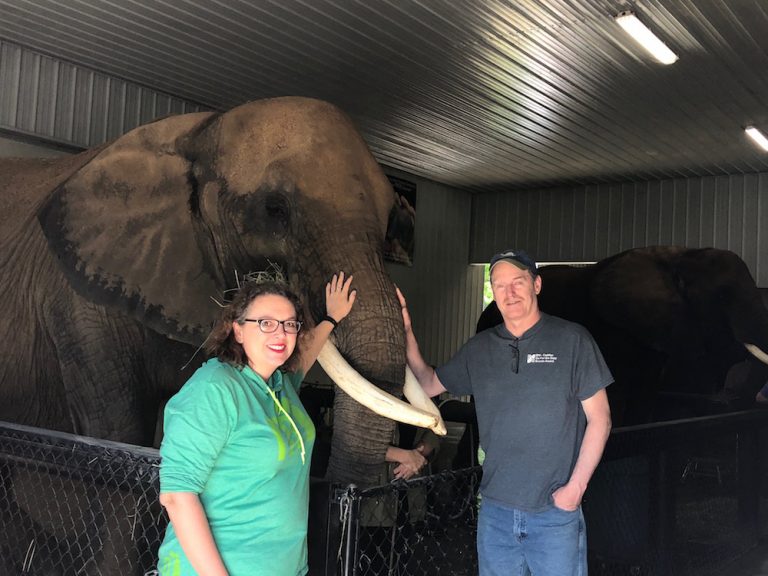 This should be a must on every animal lovers list. Elephants, giraffes, and kangaroos, oh my. Seriously, we adore this place and can't wait to go back. I share all the fabulous goodness about Wilstem Ranch here.
Getting hungry? Good eats is next!

This family-owned winery and distillery is celebrating 20 years of business, offering more than thirty different wines. When you arrive, take a seat at the tasting bar for some complimentary tastings of just about any wine of your choice, dry or sweet, fortified or bubbly.
Enjoy the view of the production area through large glass windows lining one wall. Then grab a bottle of wine and some souvenirs at the gift shop.
An Italian restaurant inside French Lick Winery, Vintage Cafe offers all the Italian favorites. The signature pizza, made from a dough starter brought over from Naples, Italy, would be the ideal complement to your favorite wine.
Your place for casual dining, craft beers, and memorabilia related to this town that you now know so much about. Order a hand-cut steak or huge juicy burger and a perfectly chilled beer.
While you wait for your delicious meal, check out the sports memorabilia, which includes personal awards owned by Larry Bird himself.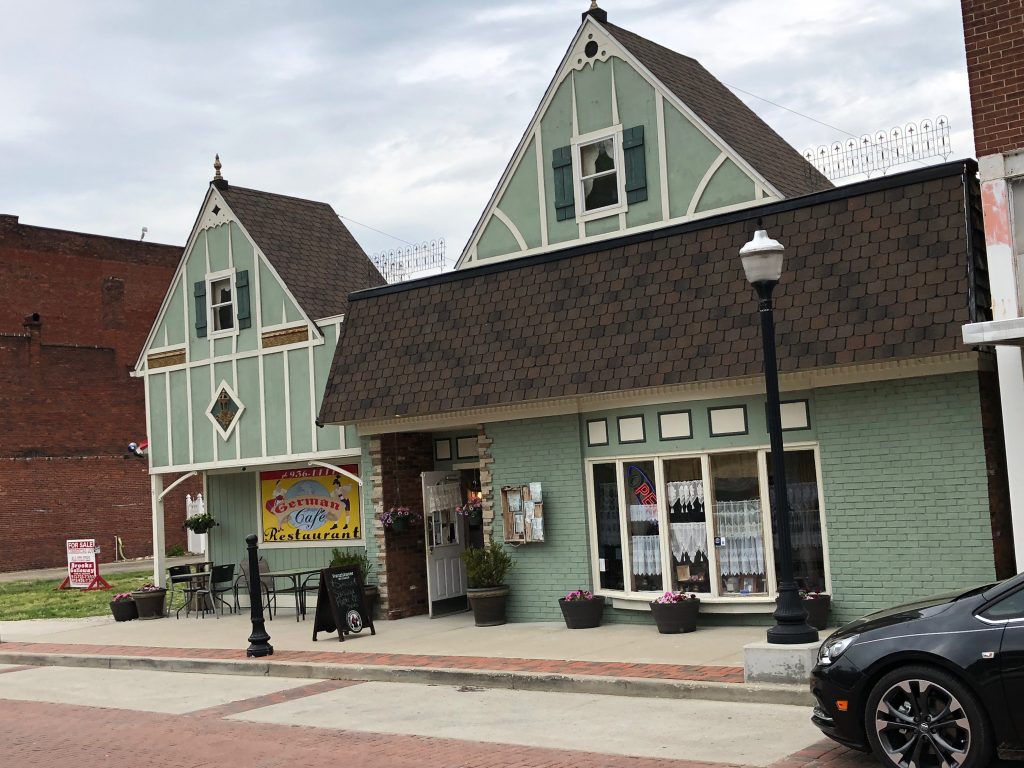 Be transported to Germany the moment you sink your teeth into the Schnitzel at the German Cafe. The family behind this cafe knows their German food, and will use it to please your palette.
Order family style or a dish all for yourself. The decor will leave you feeling like you're dining in your Grandma's German home.
All of your senses are in for a treat when you visit French Lick/West Baden!
Pin How To Make The Most of Your Visit to French Lick, Indiana To Pinterest