While we were on our epic Yellowstone road trip we made sure to include Cody, WY in the itinerary. Cody is famous for its nightly rodeo.
Northern Michigan definitely isn't a mecca of rodeos and cowboys so it's no surprise that we have never been to a rodeo.
I figured it had to be a good time since there would be cowboys and horses and cowboys.
The night we attended the Cody Rodeo was just a bit cool so we took a couple of blankets with us to sit on and wrap up in if needed.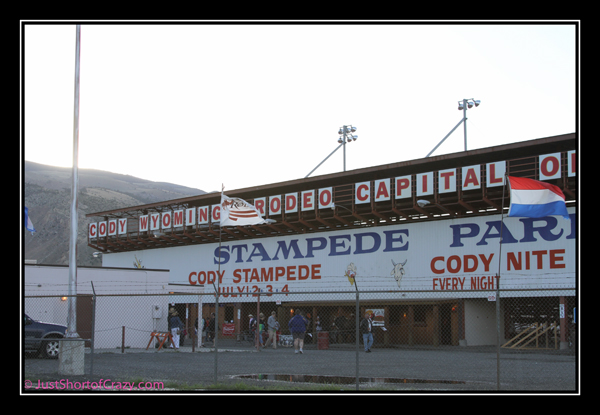 If you want to see the action going on in the chutes be sure to walk to the far side of the arena and sit in the Roost. You'll also want to be sure to grab a drink and snack before finding your seat.
Learn more about Yellowstone National Park here!
Did I mention there were cowboys?? We saw a lot of this: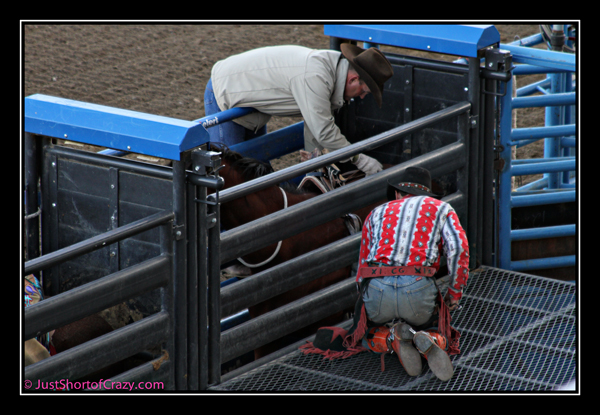 See where to Glamp nearby in this post: 10 Places to go Glamping
CODY RODEO – What You Need to Know
The Cody Rodeo offers a fun evening for the entire family. They have an entire line up of events including Bronc Riding, Tie Down Roping, Team Roping, Barrel Racing, Bull Riding and more.
In between the events, there are activities for the kids which were fun to watch.
After the event be sure to stick around for autographs and photos with the Cowboys.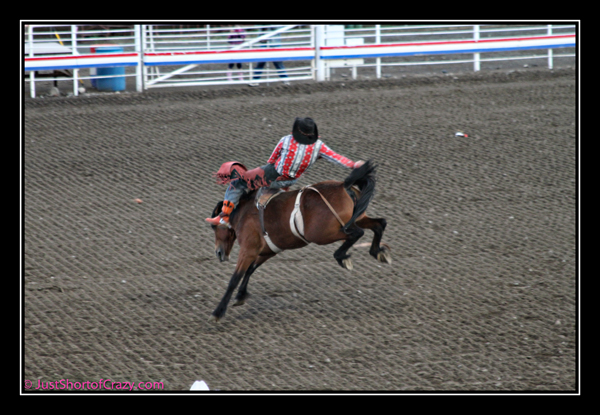 Ya gotta think that has to hurt. I cringed watching them. I wonder how much lineament cream they go through and how many painkillers they have to take after an event. Seriously, OUCH!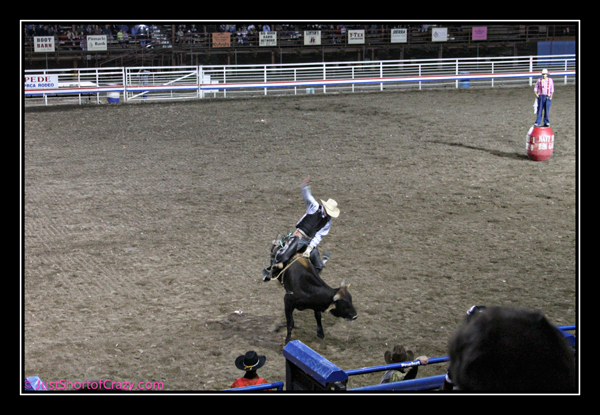 On your way to Yellowstone? Be sure to read Jackson Hole to Yellowstone
I think he is thanking God that he made it off that bull in one piece with all his parts intact. LOL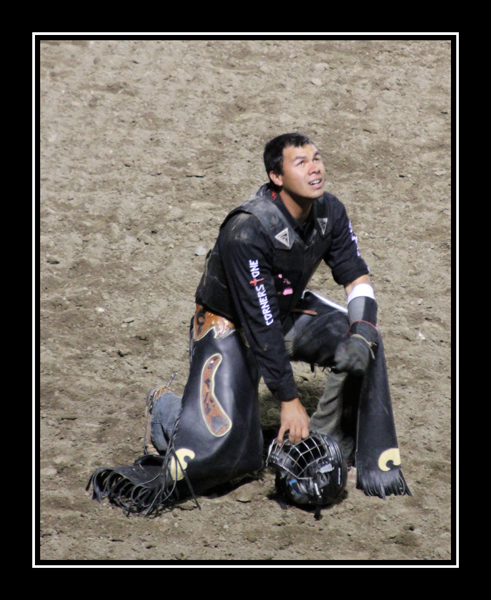 CODY RODEO – Dates, Time and Ticket Prices
The Cody Rodeo runs from June 1st until August 31st every night starting at 8:00 p.m. and lasts approximately 2 hours. The rodeo happens rain or shine so plan accordingly.
We purchased our tickets the night of the Cody Rodeo with no problem.
I think the only time you would need to purchase in advance is if you plan on attending one of the special events; Xtreme Bulls or the Cody Stampede Rodeo.
Tickets cost around $21 per adult, children (7-12) are $10.50 and parking is FREE.
Pin Cody Rodeo to Pinterest