As much as I enjoy tent camping (yes, in an actual tent that I pitch) ever since I learned about these amazing glamping destinations,  I've wanted to go. Glamping is like camping on steroids and I want to experience it. My back would probably appreciate it more than traditional camping. Glamping provides a real bed, furniture, running water, and electricity set in a beautiful location far, far, away from the hustle and bustle of everyday life under a canvas tent. It's under a tent so I can still count it as camping, right? Just don't forget to pack the bug spray!

Glamping with MaryJane: Glamour + Camping
Browsing around the internet (yes, I was playing instead of writing—sigh) I found these lovely outfitters. So many of them offer spectacular backdrops. I would love to go glamping with any of them. Everything looks so much more comfy than my tent on the ground. I've included a link to each of them in case you are interested in learning more.

Camping Hacks from A Diva: I hate to camp but love to go Glamping!
p.s. If any glamping outfitter would love some social media coverage and articles about their destination feel free to send me an email. My email is right over there ——->>>>>>on the top of the sidebar. I'd love the chance to work with you.
10 Must Visit Glamping Destinations
There are tons of great glamping destinations you will want to visit, as well as amazing tent camping locations out there.  I've done some fun research, and come up with what I think are now my must-visit glamping destinations.  Now, it's time to figure out when I will go glamping, and which location will be first!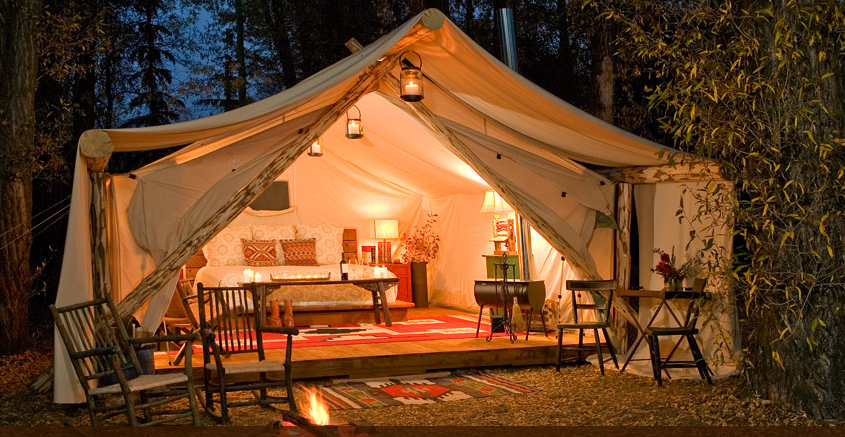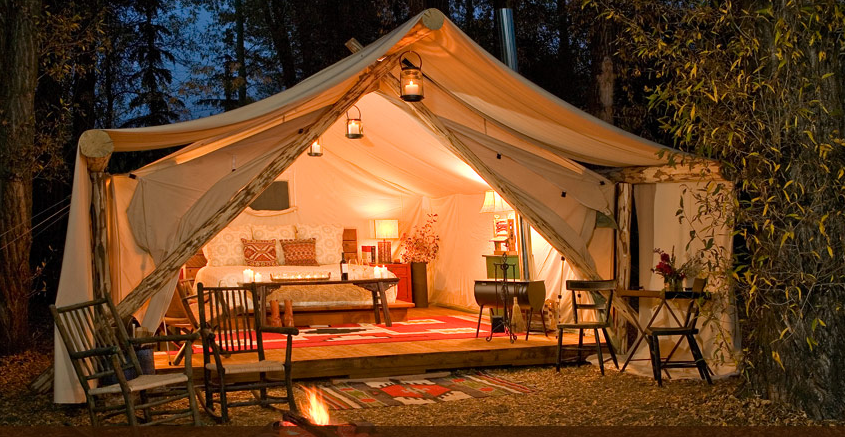 Fireside Resort Jackson Hole, WY
If you want to see what are probably the most breathtaking views you will ever see, this area of Wyoming is the ideal location.  Whether you stay in Jackson Hole or right next to Yellowstone itself, this is definitely number one on my personal list for glamping destinations.

Yellowstone & Grand Teton National Parks and Jackson Hole: A Great Destination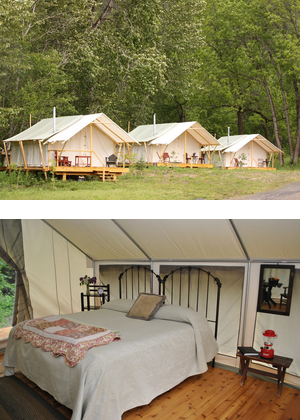 River Dance Lodge in Syringa, Idaho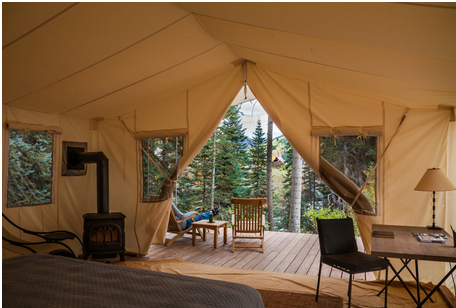 Hot springs like the ones in Colorado are ideal for a warm soothing way to wash your troubles away for a few days while camping.  It makes a rustic adventure feel more like a delightful day at the spa.  What more could you ask for in a glamping destination?


Stone Creek Outfitters, Montana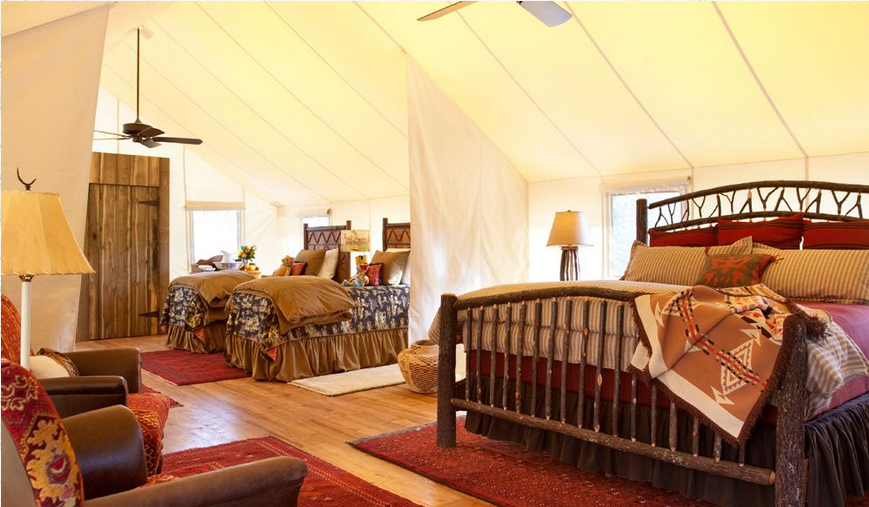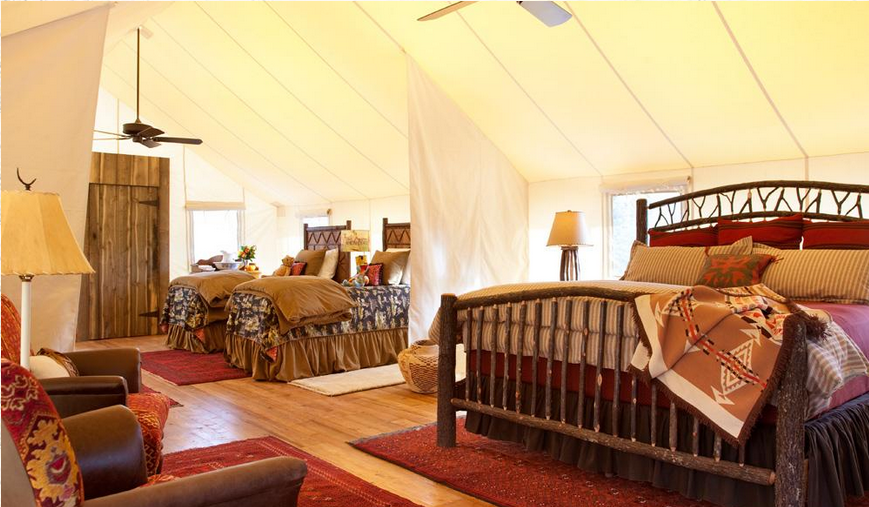 The Ranch at Rock Creek, Montana
Don't these glamping destinations just scream for you to book them now?  Whether you want classic rustic feel, or a bit of a modern twist on the rustic idea, glamping destinations like these in Montana are ideal for your travel adventure.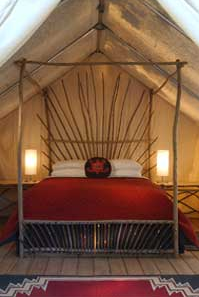 El Capitan Canyon, California

Wild Roads Washington: 80 Scenic Drives to Camping, Hiking Trails, and Adventures

No matter what glamping destinations you choose to add to your travel bucket list, this fun new way to camp is sure to please even the pickiest person in your family.  No longer do you have to worry about hard beds and mosquito netting over sleeping bags.  Glamping is just the way to spend a fun weekend away with family.
More travel adventures: