I'm convinced that Yellowstone National Park is one of the most beautiful places on the planet.
Most of the park sits on a giant geothermal hotspot, which makes for a very interesting landscape, plus it helps create all the interesting hydrothermal features and volcanic activity.
In addition to all the thermal activity, there is a diverse selection of wildlife throughout the park which is pretty much all the reasons you need to camp at Yellowstone National Park.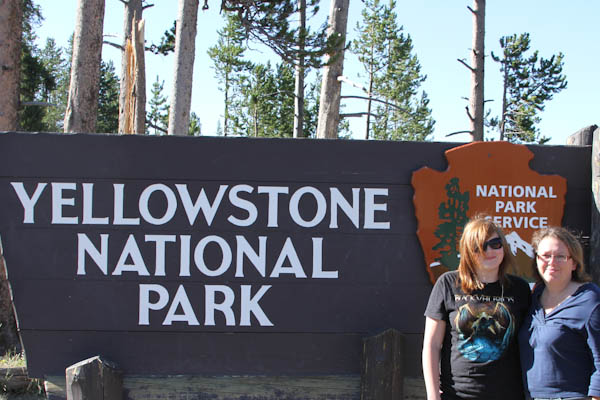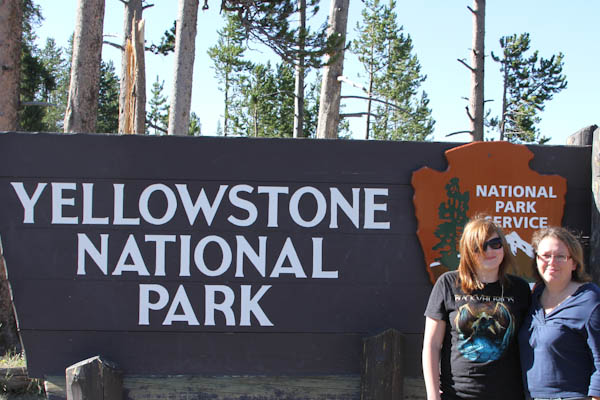 Yellowstone has 5 campgrounds around the park. A couple of years ago Em and I decided to spend a couple of nights camping at Canyon Campground, located within the park.
Its located a short mile from the Grand Canyon of the Yellowstone and, more importantly, is near Hayden and Lamar Valleys for excellent wildlife viewing.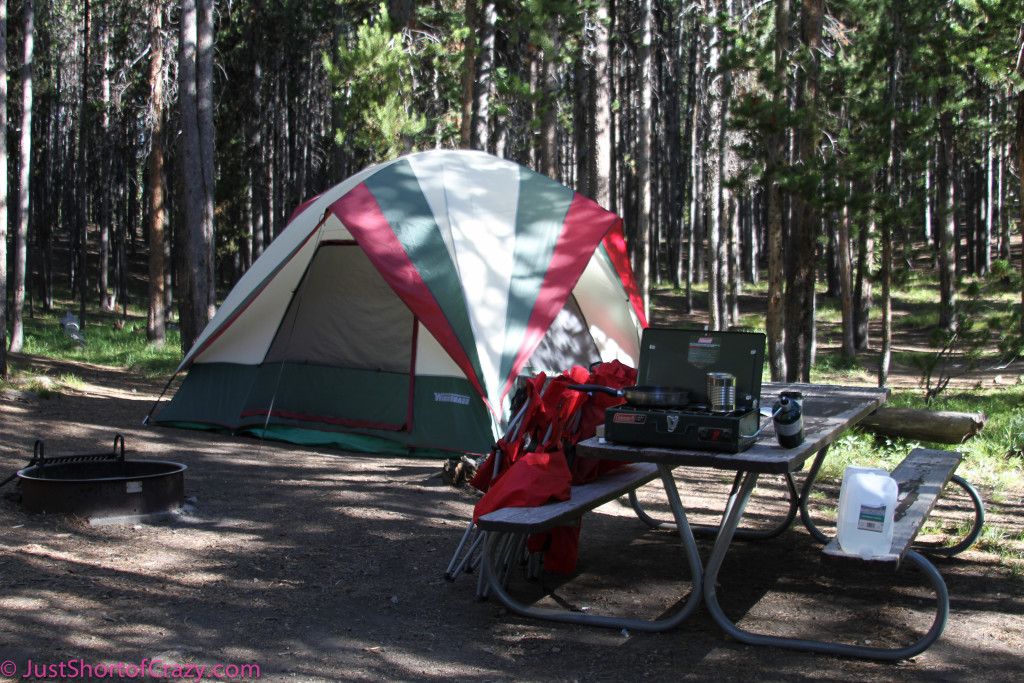 Camp at Yellowstone National Park Tips
Camping at Canyon Campground is an adventure. The sites do not have electric or water, but there are flush toilets and showers nearby which makes things a lot easier.
Our campground host visited us shortly after our arrival to share tips on how to keep bears out or our site (VERY important).
Keep all food in your car and to not leave any food or water bottles in your tent or campsite.
Carry bear mace with you when wandering around the park. We didn't have any and it worked out, but I'll pack some next time.
Pack sleeping bags and warm clothes for the nights. It gets COLD overnight even in July.
The park is massive. Bring what you'll need for meals and camping as availability is limited within the park.
Make reservations as soon as you can. The campgrounds and resorts fill up very quickly.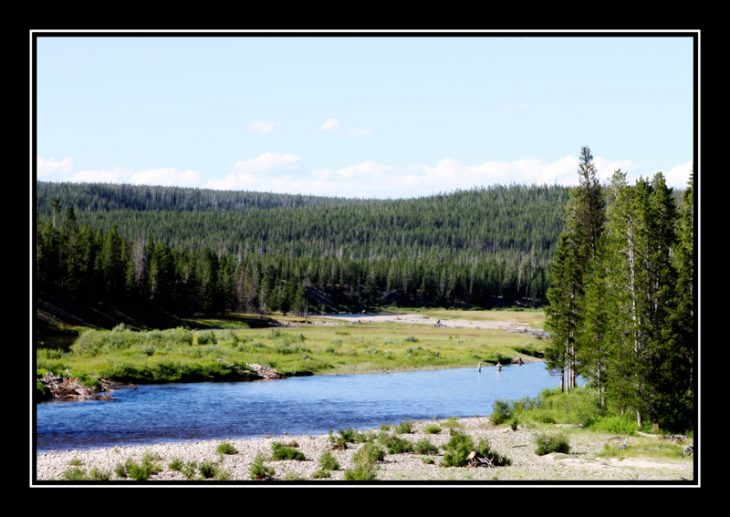 The scenery throughout Yellowstone is so gorgeous.
If you do nothing else except take a long, slow drive through the park it is well worth the time.
Although, I highly recommend spending as many days as you can in the park.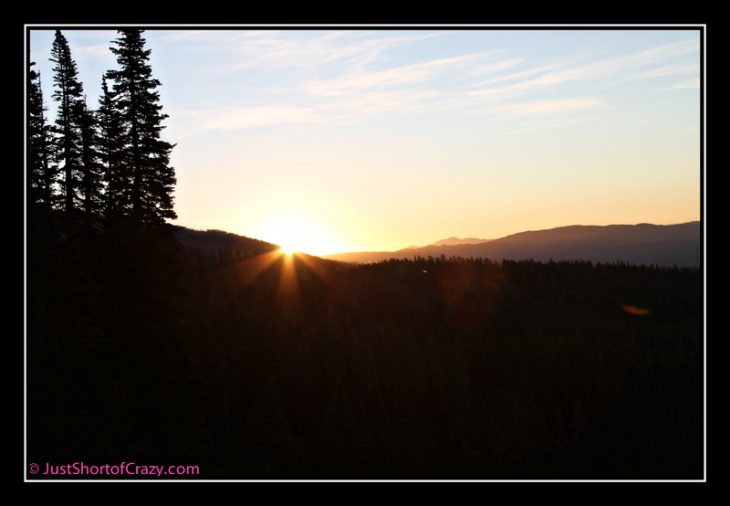 Where to See Wildlife in Yellowstone National Park
Wildlife is abundant in Yellowstone. The best viewing is in Hayden and Lamar Valleys.
I found the best information about Yellowstone here and have spent a lot of time on that site determining where to stay and how to spot wildlife.
While we were in Yellowstone we saw deer, buffalo, elk, bear, wolves, and coyotes.
The only thing we didn't see was moose and mountain goats. Fingers crossed we spot those the next time we visit the park.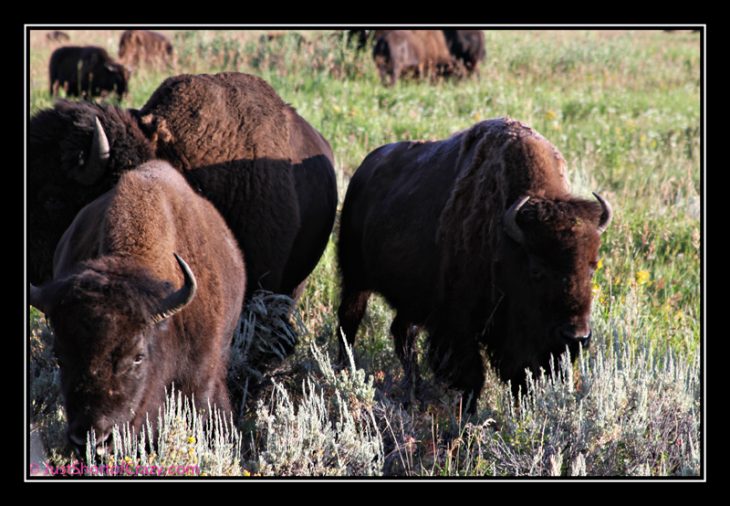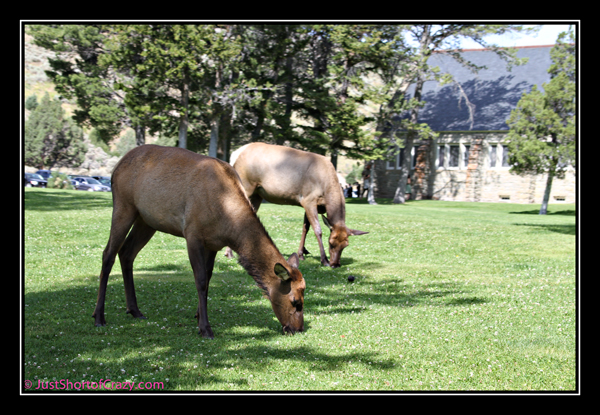 Check out why you'll want to camp at Custer State Park in South Dakota!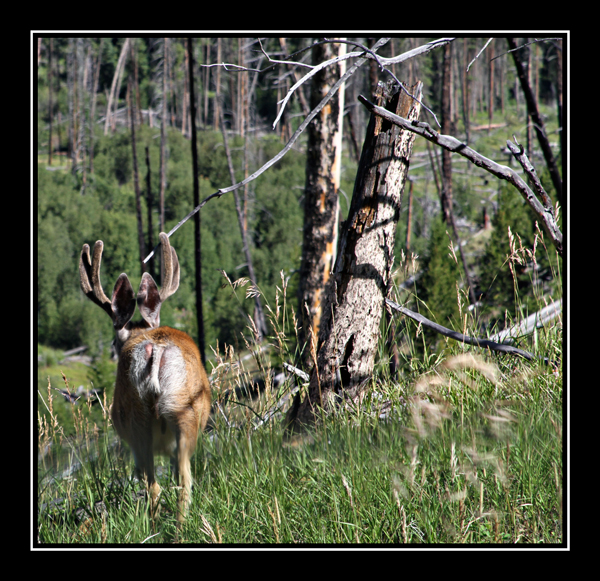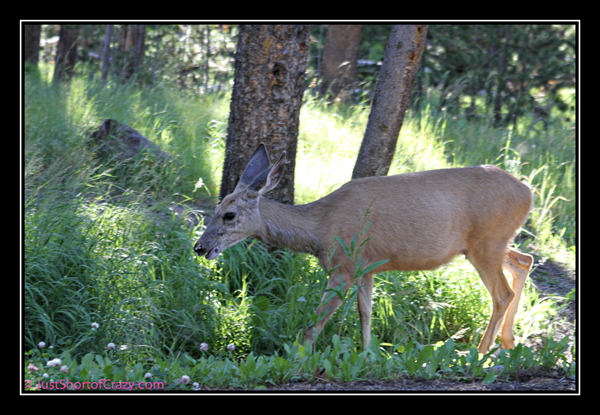 Just outside the east entrance of Yellowstone National Park, you'll find Cody, WY, and the epic Cody Rodeo!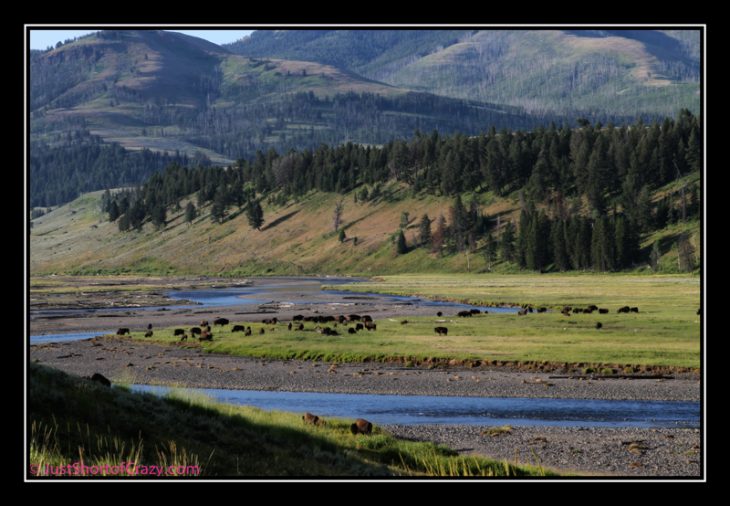 Best Wildlife Viewing Time at Yellowstone National Park
Sunrises and sunsets are the absolute best time to be out and about in the park.
Get up early, pile in the car and drive the Hayden or Lamar Valleys. Watch the sunrise over the park and just enjoy the beauty that surrounds you.
It is almost a guarantee that you will spot some form of wildlife at one of these two valleys.
If you see a lot of people standing around with spotting scopes be sure to ask them what/if they are seeing anything.
Most of the people we met were more than happy to share what wildlife they were spotting and even let us look through their scopes.
That is how we saw wolves playing and watched a grizzly bear walk across the valley.
The people we met were very knowledgeable about the wildlife in the area and even shared some viewing tips with us.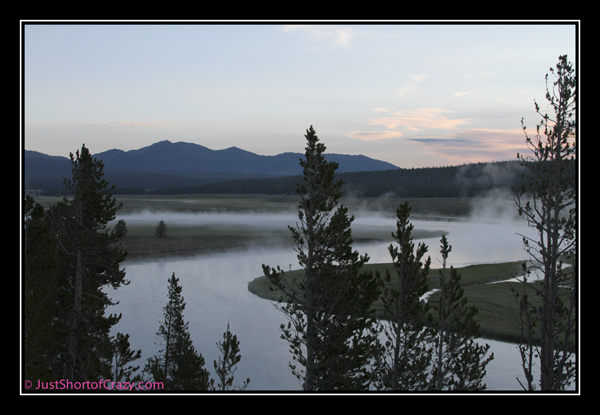 Looking at the photos makes me want to go back right now and stay for a while.
If you ever have the opportunity to visit Yellowstone National Park I highly recommend it.
It is one park that was on my bucket list for many, many years. I'm so glad that I was finally able to check it off.
Pin What You Need to Know to Camp at Yellowstone National Park to Pinterest