When I visited northern Georgia I found the best roadside attractions in Harlem, GA.
In the teeny, tiny town I stumbled across two that definitely need to be added to your list of places to visit.
The Laurel and Hardy museum and Stan and Ollie's Old Car Museum were both a very welcome surprise and proof that even the smallest of towns have a reason for visiting.
Here's a few more things to do in Columbia County, GA
Roadside Attractions in Harlem, GA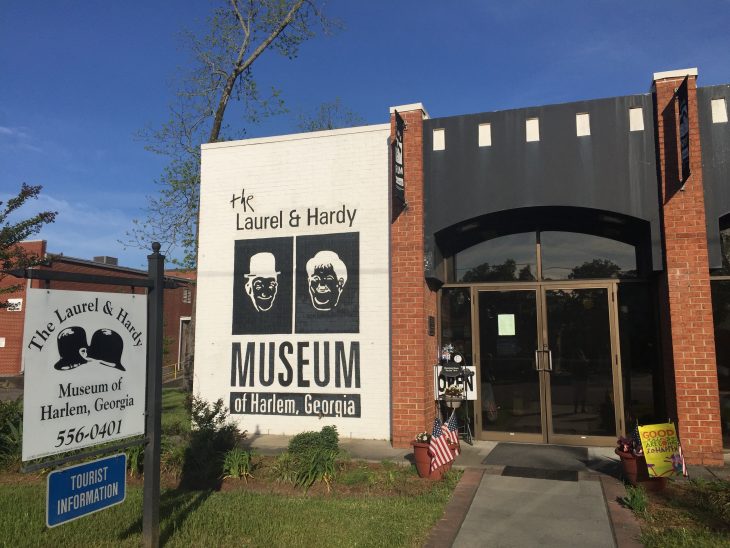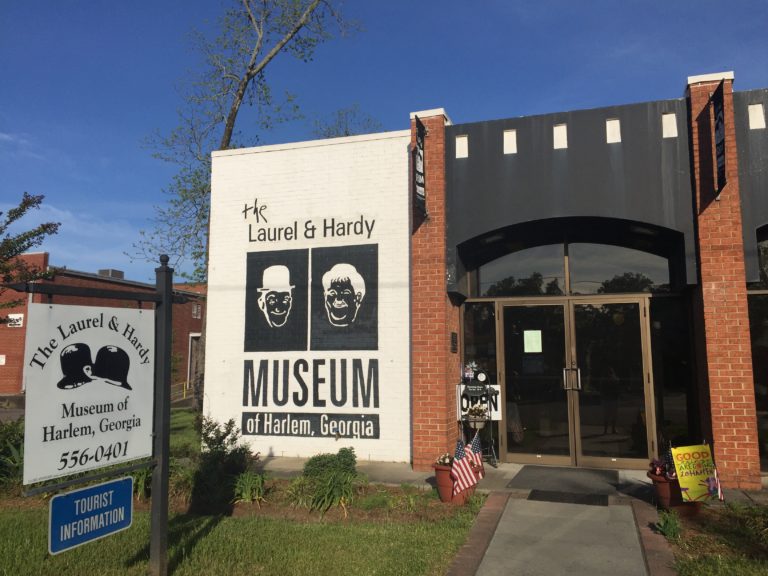 LAUREL AND HARDY MUSEUM
The Laurel and Hardy museum is located right along the main road in a rather nondescript building, but inside it houses all the Laurel and Hardy memorabilia that you'd ever want to see.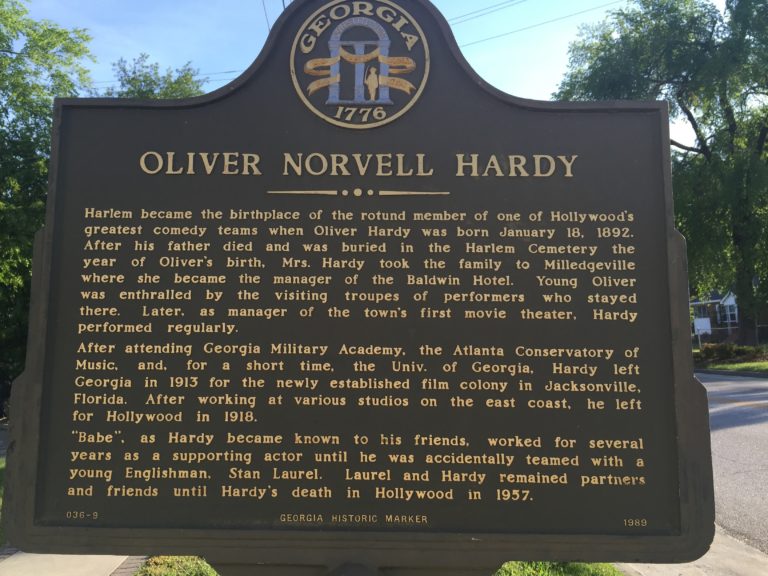 The museum is located in Harlem, GA because this is the birthplace of Oliver Hardy, one half of the famous Laurel and Hardy duo.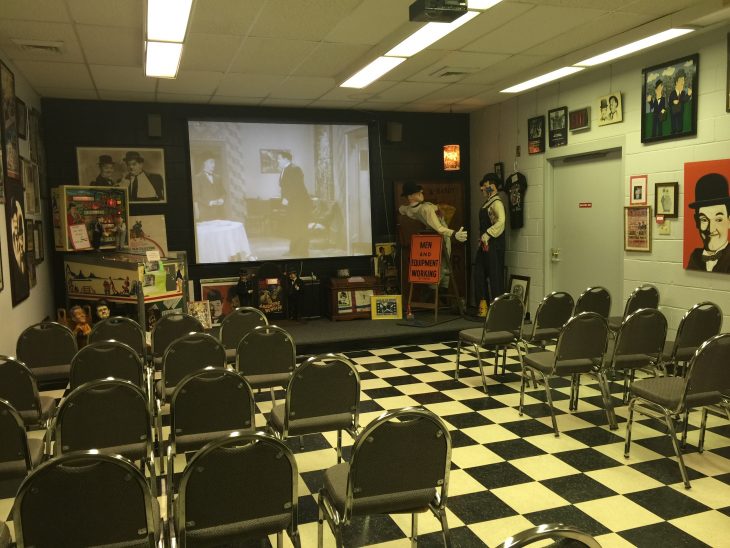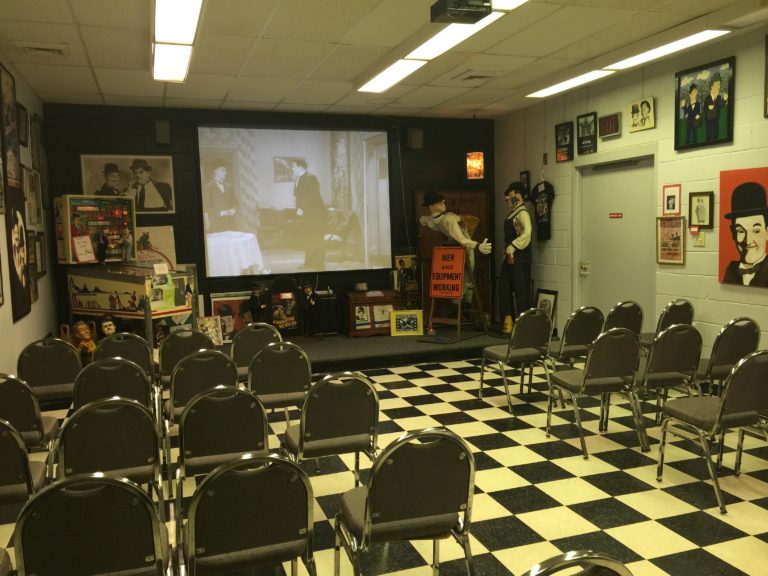 In addition, there is a small movie theater to enjoy Laurel and Hardy movies.
For those that aren't familiar with Laurel and Hardy, they were famous for their slapstick comedy act from the late 1920's to the mid 1940's appearing in 107 movies during that time.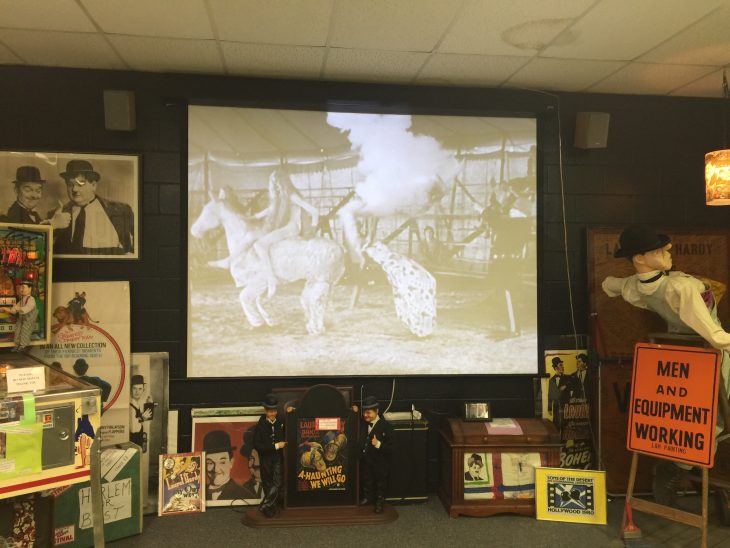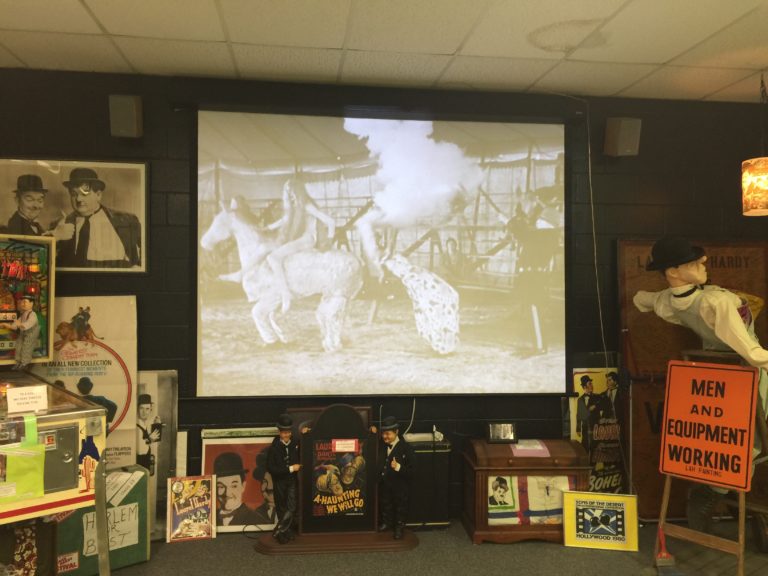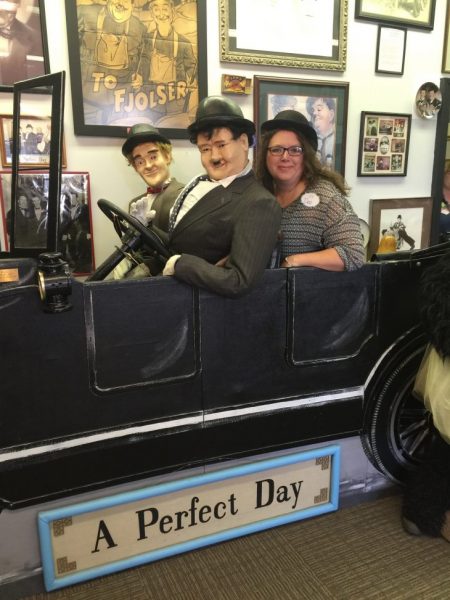 Photo opps abound and this one was just too good to pass up. Be sure to add the signature bowler hat to your outfit.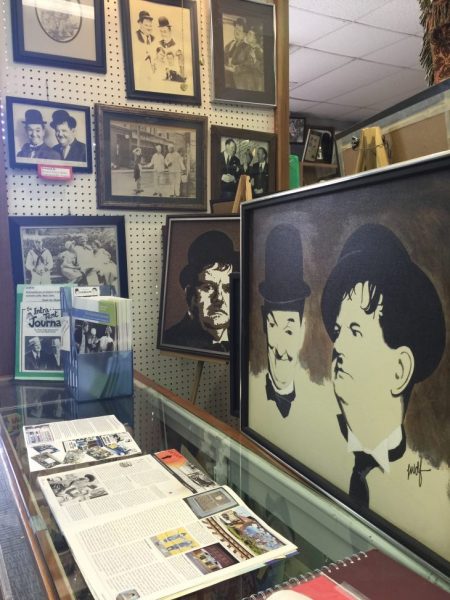 Spend some time reading through the collected articles and information at the museum. It's quite a fascinating history and one that movie buffs will appreciate.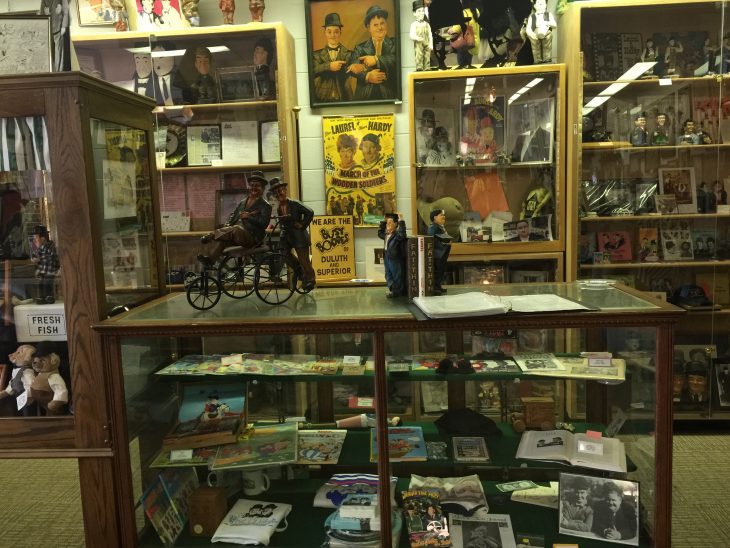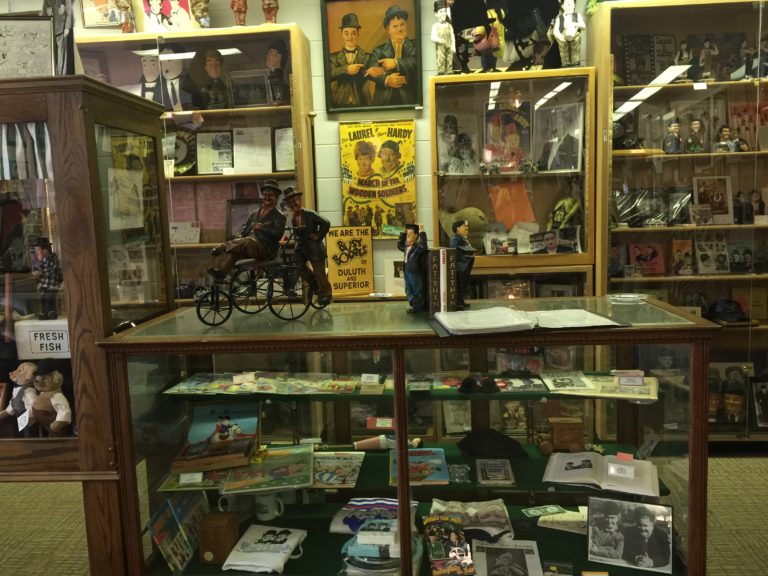 I was amazed at all the paraphernalia on display at the museum and had no idea all the products that had Laurel and Hardy on them.
The museum is located at 250 N. Louisville St, Harlem, GA 30814. Call before visiting to ensure they will be open: 706-556-0401
Their current hours:
Tuesday: 10:30AM – 4:00PM
Wednesday: 10:30AM – 4:00PM
Thursday: 10:30AM – 4:00PM
Friday: 10:30AM – 4:00PM
Saturday: 10:30AM – 4:00PM
CLOSED Sunday and Monday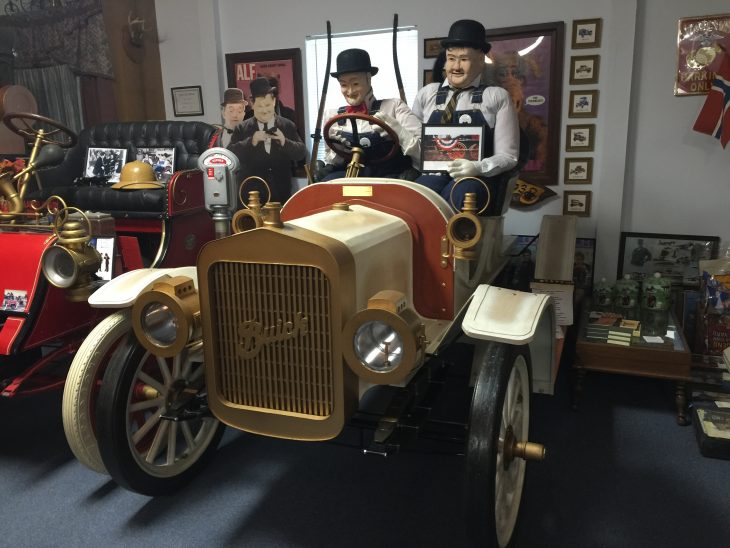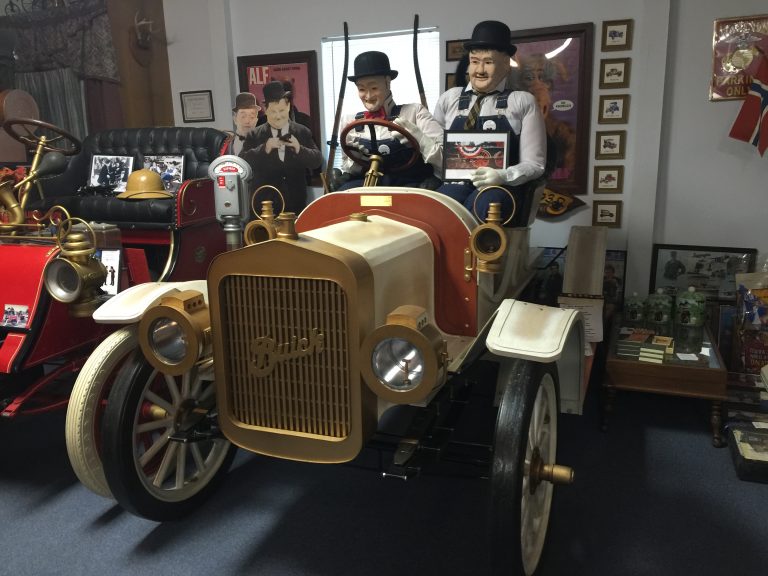 Ollie Also and Stanie Too Fine Mess Old Car Museum
The other really unique roadside attraction find in Harlem, GA was the Stan and Ollie car museum.
It's a privately owned museum that is full of replicas of cars that Stan and Ollie drove.
What makes this museum so unique is that all the cars are full size replicas made out of wood, but look completely realistic!
There were even working parts on the car all made out of wood. Mind. Blown.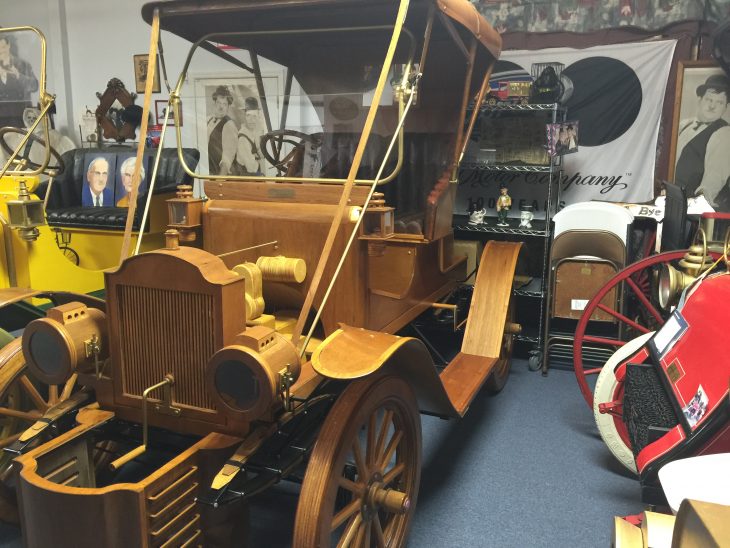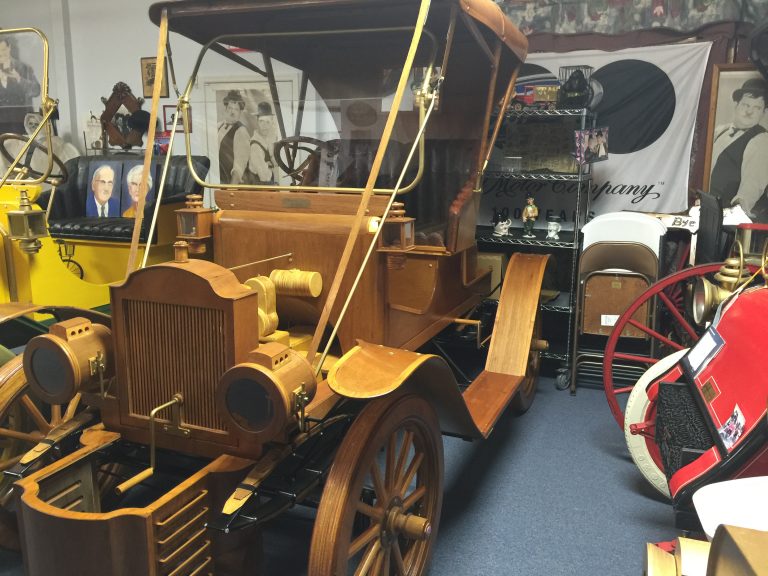 The museum doesn't take much time to visit, probably 30 minutes to an hour depending on how much chatting you do with the creator of the cars.
Even though it's a smaller museum it is packed with really fantastic works of art (yes, I consider the cars works of art).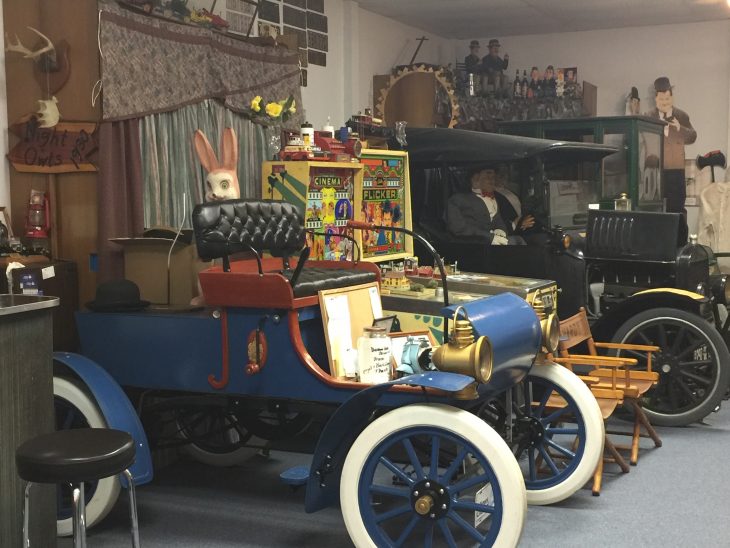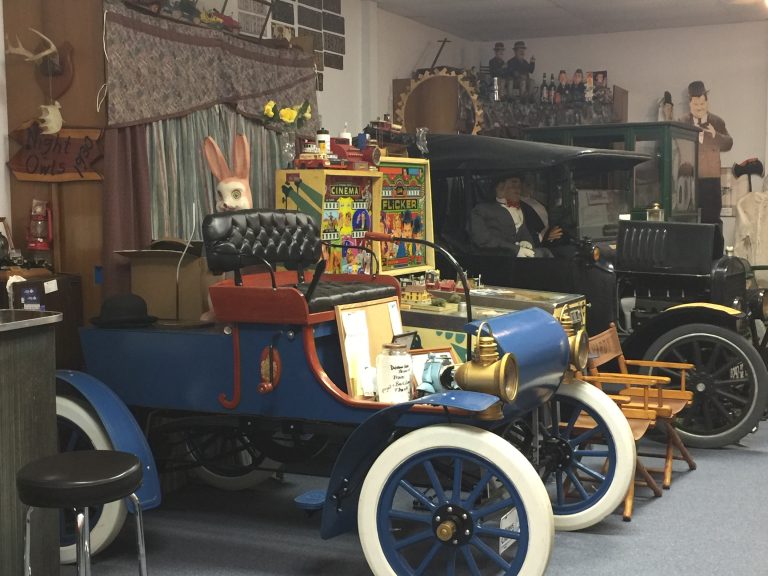 To schedule a visit call 706-556-1419 or visit them on Facebook.
Learn more about Harlem, GA over at ExploreGeorgia.org.
Pin Roadside Attractions in Harlem, GA to Pinterest