It was a trip that had been on my dream list for years, decades even. I had dreamt about it, stalked instagram accounts, read all the articles and eventually I simply stopped saying "it's too expensive" or "it will never happen" and simply made. it. happen.
The Pacific Northwest had been my siren song for so long and stepping foot on that soil was a balm to my soul.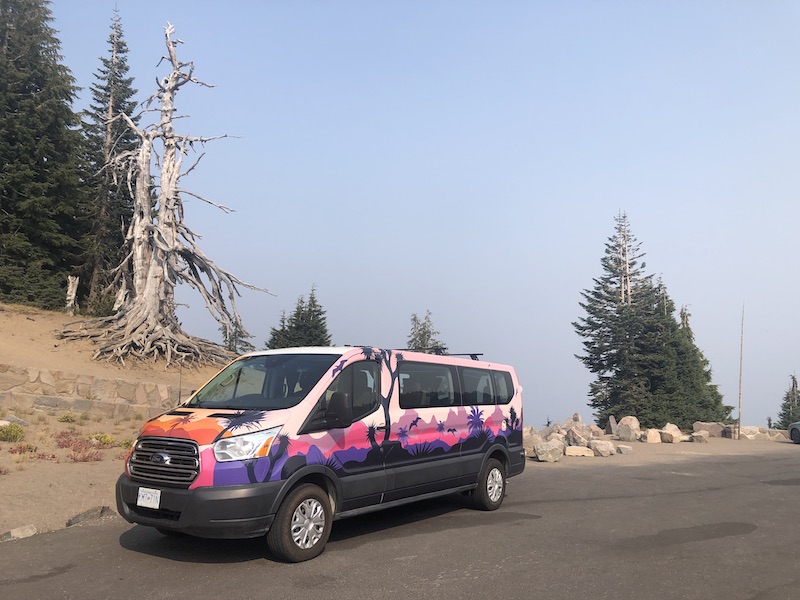 Our first task, pick up our Escape Campervan. Yes, part of the dream was to drive around Oregon in a decked out campervan, waking up in nature or to the sounds of the ocean and exploring. No hotels required. It was epic!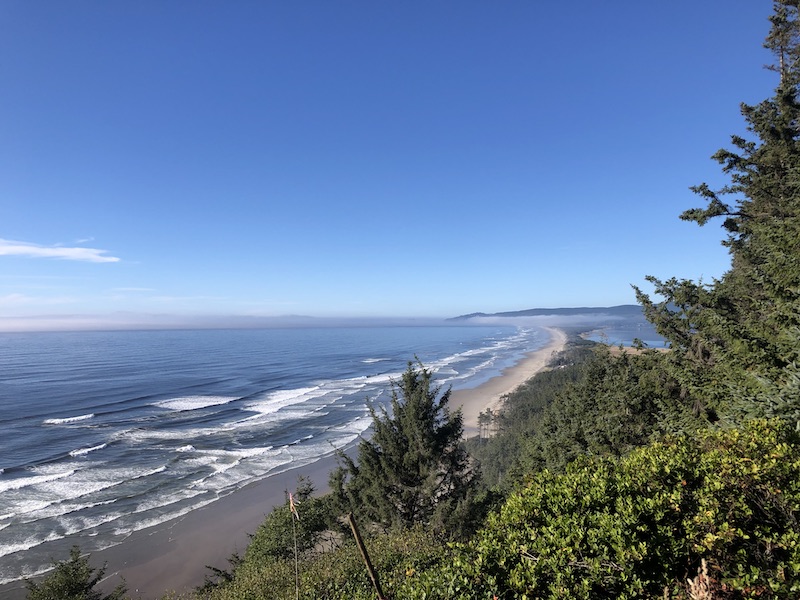 Renting the Escape Campervan was exactly the right decision!
5 Reasons To Rent An Escape Campervan for Your Next Epic Adventure
The Escape Campervan is Surprisingly Affordable
When we first started planning our trip I quickly realized that a car rental was going to be crazy expensive. Add that to hotel costs and I started to hesitate on my decision to vacation in Oregon.
I'd always made the assumption that a Campervan would far exceed my budget even though I'd always wanted to travel in one. So, instead of guessing, I jumped on the site, put in my info and was pleasantly surprised.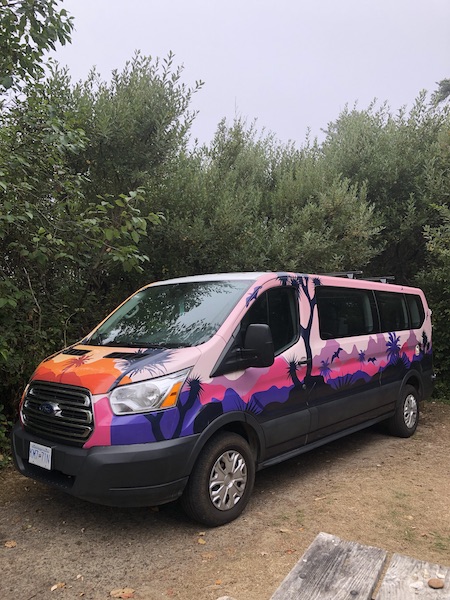 There are a couple different campervan models. We went with the largest campervan, the Big Sur model, with a pick up and return in Portland. We added a bedding and kitchen kit (more on that later) as well as a couple of camp chairs.
All told, we paid around $1800 for 9 nights/10 days.
While it ended up only saving us a couple hundred dollars it was worth it for the experience.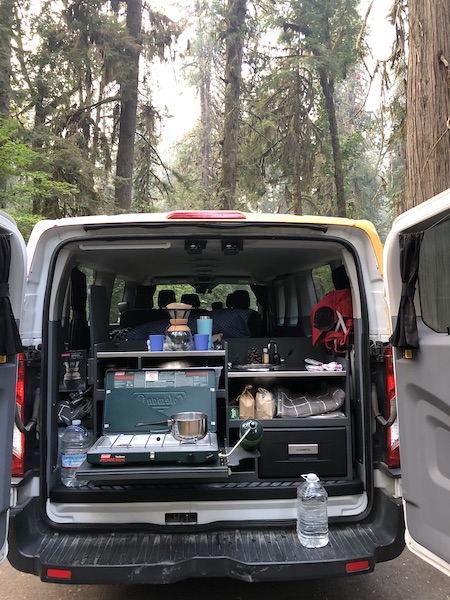 It's a vacation home and rental car in one
The campervan comes kitted out with a queen size bed, a camp stove and a small sink. For additional fees, we rented a kitchen kit and bedding kit from Escape Campervan.
The kitchen kit included pots, pans, plates, cups, and utensils and worked perfectly well for our road trip. We bought a pour over coffee maker because for us coffee is life and an absolute must.
A solar panel on the roof powered the refrigerator so we didn't have to lug around a cooler and worry about our ice supply and keeping things cold.
The bedding kit was a sheet, light comforter, and two pillows. We traveled in September and the nights were cool and in some areas it was COLD. The bedding kit did not work for us and we wouldn't rent it again.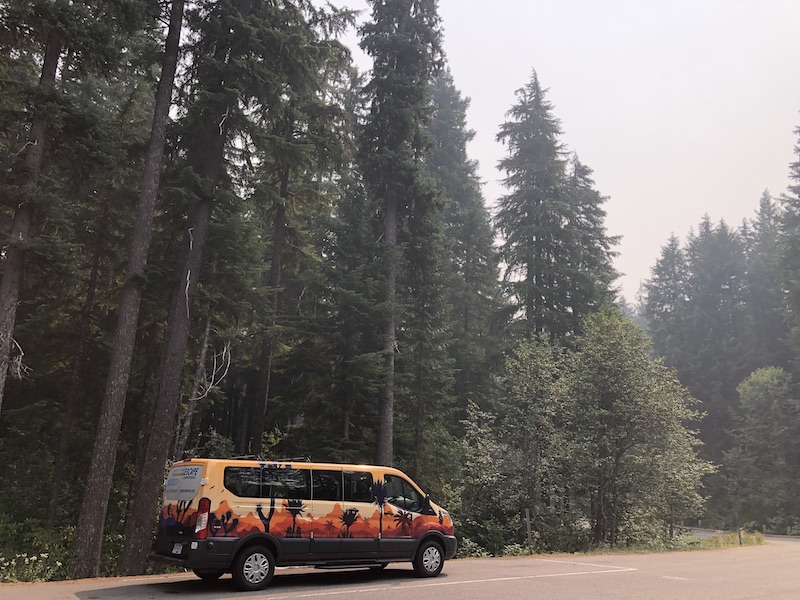 Instead, we stopped at a large box store and bought a heavy duty blanket, a 2-inch memory foam topper (because the bed was way more comfy with it) and an extra pillow. Our nights were much cozier after that investment.
Now that we know we can pack accordingly for our next trip.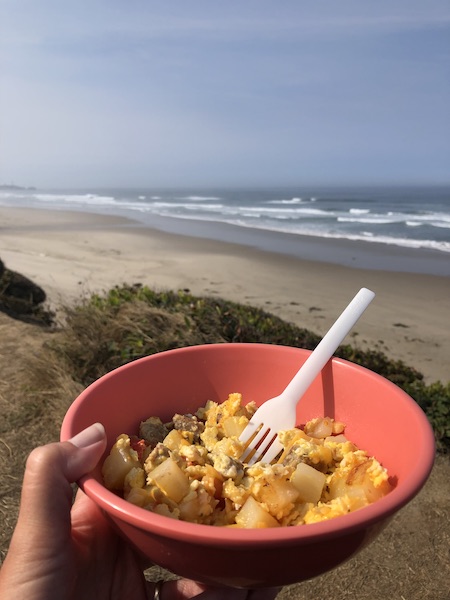 It's A Picnic Every Day
Because we had a kitchen with us we were able to picnic at some really lovely locations. We simply found a spot we liked and set about making lunch or dinner. Sometimes, we simply stopped to make a cup of coffee and enjoy the view.
No waiting in line for a table, no crazy expensive food cost, simply find a spot, open the back of the campervan, and cook up your next meal.
If there is inclement weather the queen bed can be converted back to seating and the van table set up to work or dine at.
I know for some that eating out is part of the travel experience and while we did go out a couple times we really enjoyed the experience of spending our time outdoors for our meals.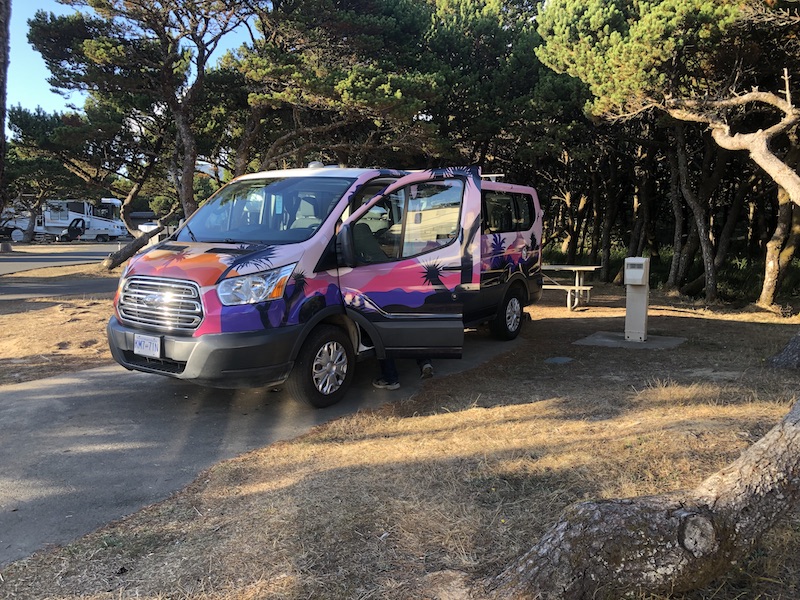 Sleep Under the Stars
We, unfortunately, visited the PNW while the wild fires were raging through the region which meant a LOT of hazy, smoke filled days and nights.
However, spending our evenings tucked in the campervan (I would say around the campfire, but those were banned during our visit except for one location), reading a book, and falling asleep to the sound of nature is everything. Waking up in the trees and quiet is seriously everything for us.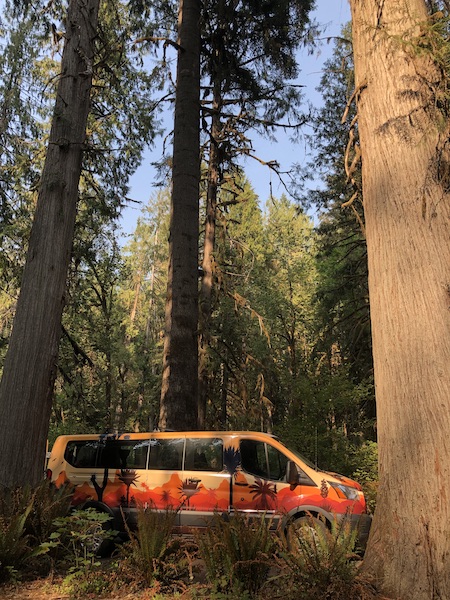 We mostly stayed in National Forest and State Campgrounds
If you love camping this is the way to go. We are not RV people (a whole list of reasons why, but for us, it just doesn't feel like camping), however, the campervan is a great compromise between a tent and an RV.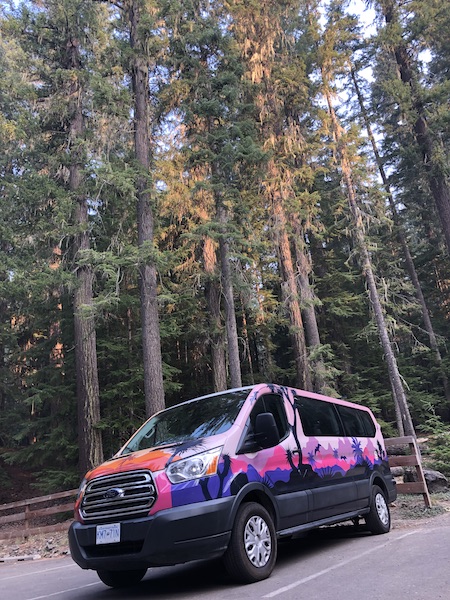 Traveling In The Escape Campervan Is A Lot of Fun!
It is perfect for long road trips as we proved during our epic trip around Oregon. We picked up our Campervan in Portland and from there we explored as much of the state, from mountains to shore, as we could over 10 days and drove about 1100 miles.
Picnicking with epic views of the ocean, sleeping tucked in the woods under the shelter of some of the tallest trees, and driving to waterfalls was all part of our adventure.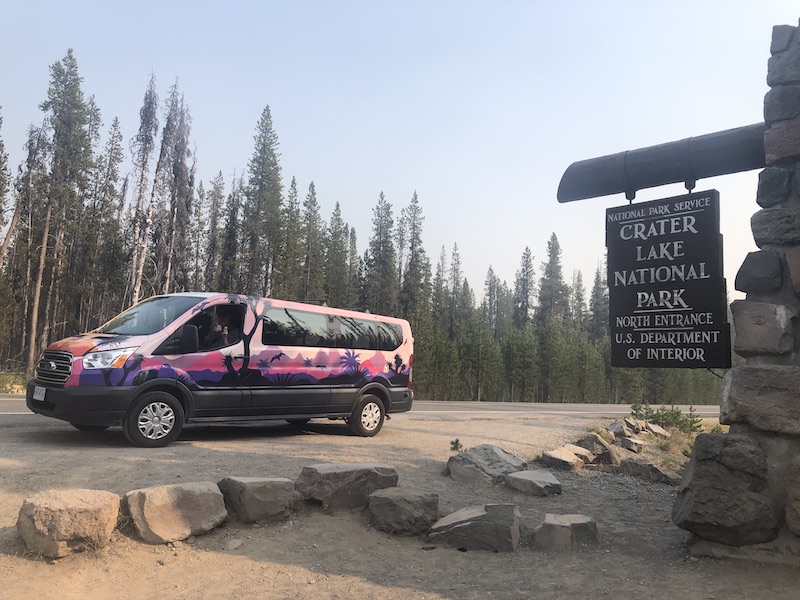 Plus, the campervans all have unique and fun exterior designs. They are painted by local artists. You'll find different designs on each van. Next time I'd love to pick my van based on the art work.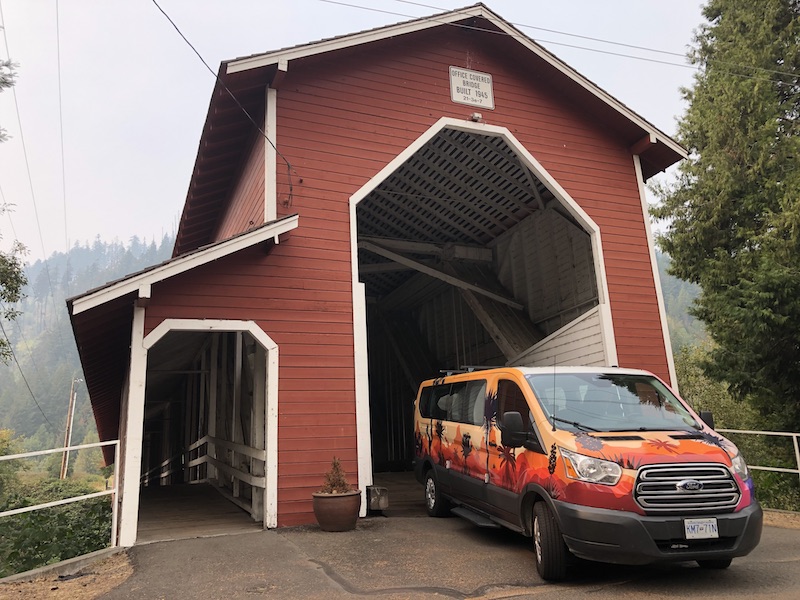 Where To Rent An Escape Campervan?
While they are very popular on the west coast of the United States (Los Angeles, San Francisco, Las Vegas, PNW, and Salt Lake City). There are locations on the East Coast as well as Canada.