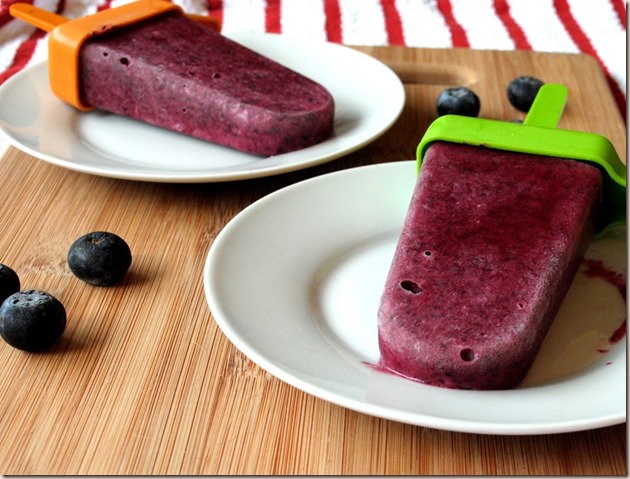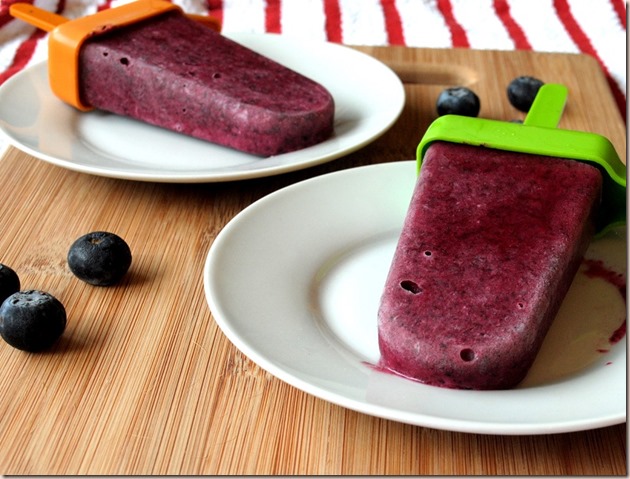 Image and recipe reprinted with permission from www.canadagirleatapaleo.com and HealthyApeture.com.
Summer is here and that means its time for popsicles!! I found this recipe to make my own popsicles at home and had to share. These look absolutely delicious and so easy to make. You can buy 
popsicle molds at amazon.com
 and make popsicles all summer long. This would be a great recipe to make with the kids. Have them choose the fruit they'd like. They can measure and pour the items into the blender, push the button (I bet they'd like watching everything blend together) and help pour the fruit into the molds.
You can use any fruit for these popsciles. Be sure to check the farmer's market for fruit that is in season. Think about mixing fruits up. I think a blueberry raspberry or strawberry mango would be so tasty. As long as you keep the measurement to 1 cup of frozen fruit you should be able to mix it up however you'd like.
Makes 4
INGREDIENTS
1 cup frozen blueberries
4 ice cubes
4 tbsp. coconut milk
3 tbsp. lemon juice
2 tbsp. honey
DIRECTIONS
Blend all ingredients together in a blender. If it is too thick to blend or there is not enough to fill the cups completely, you can use a bit of cold water to level it out.
Pour or scoop blended mixture into popsicles and freeze until fully frozen, minimum 2 hours.
To remove from popsicle molds, run under hot water until they loosen up.