Here's another great strawberry dessert recipe. In case you can't tell I absolutely love strawberries and enjoy finding new ways to serve them. This one takes a bit of extra planning. You'll need to make up the lemon curd the day before serving.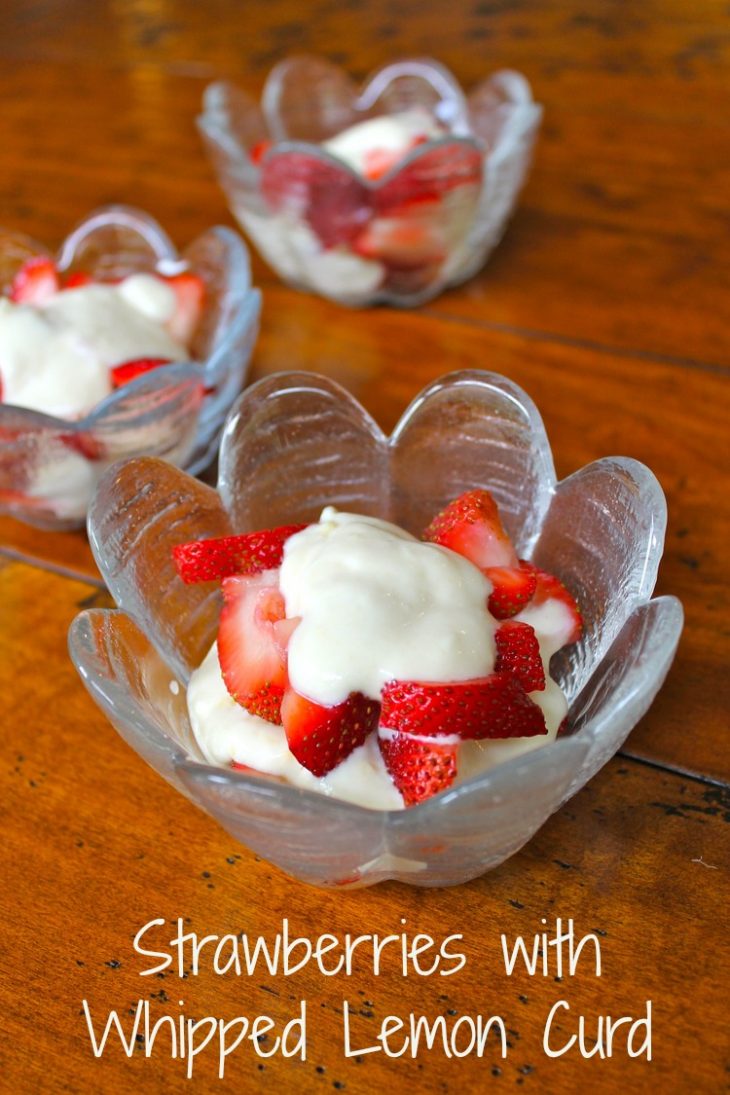 Image and recipe reprinted with permission from http://www.foodfanatic.com and HealthyApeture.com
INGREDIENTS (serves 8)
2 pounds of organic strawberries, chopped
1/2 cup maple syrup
1/2 cup fresh lemon juice
2 teaspoons lemon zest
3 eggs
1 can coconut milk (full fat)
DIRECTIONS (to be made a day in advance)
Combine maple syrup, lemon juice, and lemon zest in the top part of a double broiler and place over direct heat.

Heat, stirring until mixed well.

Beat eggs with a fork.

Add eggs to the lemon mixture and return to top of double broiler.

Place over simmering water and cook until thickened.

Cool on the countertop before placing in the refrigerator to chill overnight.

Also, place a can of coconut milk in the refrigerator overnight.

The next day, open the can of coconut milk and scoop out the coconut fat. Pour the liquid into a container to use in a smoothie or in another recipe. Do not use the liquid in this recipe.

With an electric mixer, mix the coconut fat until it resembles whipped cream.

Add one cup of the whipped cream to your chilled lemon curd mixture and stir until well blended. Reserve whatever whipping cream remains for another use.

Layer whipped lemon curd sauce with chopped strawberries.
Mmmm, doesn't that sound so very good. I bet it would be tasty with blueberries or raspberries as well. So very good.
More Recipes To Try:
Strawberry Rhubarb Coffee Cake Recipe
30 Easy Summer Desserts That Aren't Too Hot To Handle
6-Ingredient Strawberry Salsa You'll Want To Eat All Summer
Pin Strawberry Dessert To Pinterest