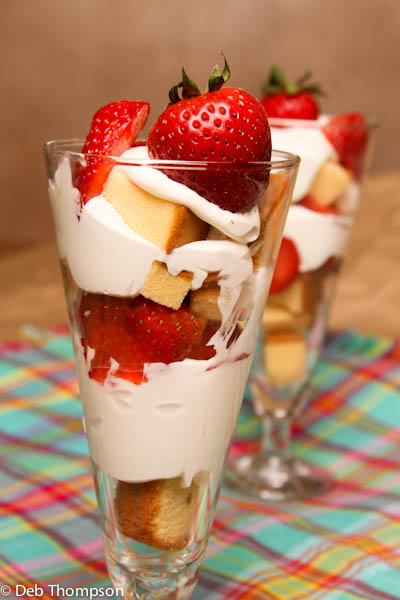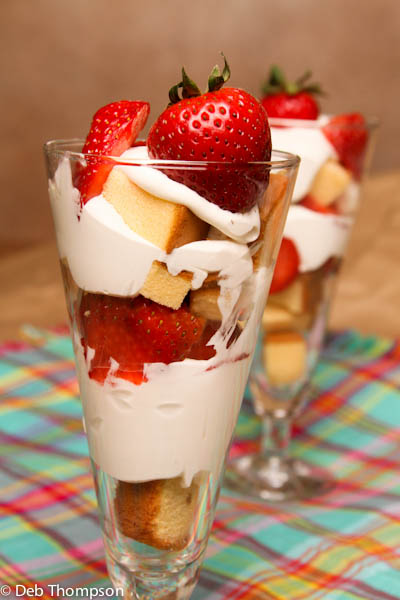 Strawberry season is almost here in northern Michigan. Another couple weeks and I'll be able to go to the Amish farm and pick as many strawberries as I want. Last year it was only $1.50/pound for berries and I spent about $20. Hope the prices are about the same this year. I love going to this farm to pick berries. It's so quaint. I love seeing all the yummy goodness growing in their greenhouses. Last year I seen the biggest tomatoes EVER!
This recipe is so easy to make and is perfect for summer! You aren't going to believe how simple this is to make.
Ingredients:
~2 healthy slices of Pound Cake (I used Sara Lee)
~4oz marscapone cheese
~2 tsp vanilla
~2 tsp sugar
~1 cup cool whip
~8-10 large Strawberries, hulled and sliced.
1. Cube pound cake into bite size pieces.
2. Blend marscapone cheese, vanilla, and sugar together. Fold in cool whip. You can add more than a cup of cool whip if you like. I make this part according to what looks/taste "right".
3. Using individual serving dishes, layer pound cake, marscapone mixture, and strawberries. Repeat. Top with berries.
Serves 2-3.
May be stored in fridge until ready to eat.
Enjoy!