I can't believe how easy this mixed berry shortbread recipe is to put together.
Honestly, just a couple minutes in the kitchen will have this dessert well under way.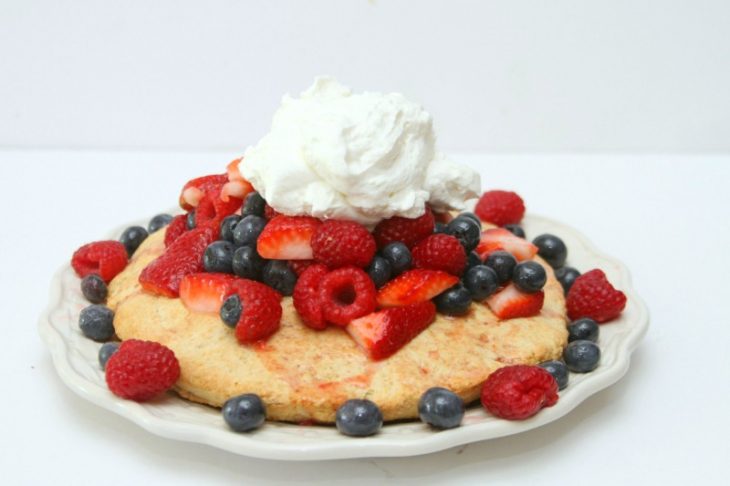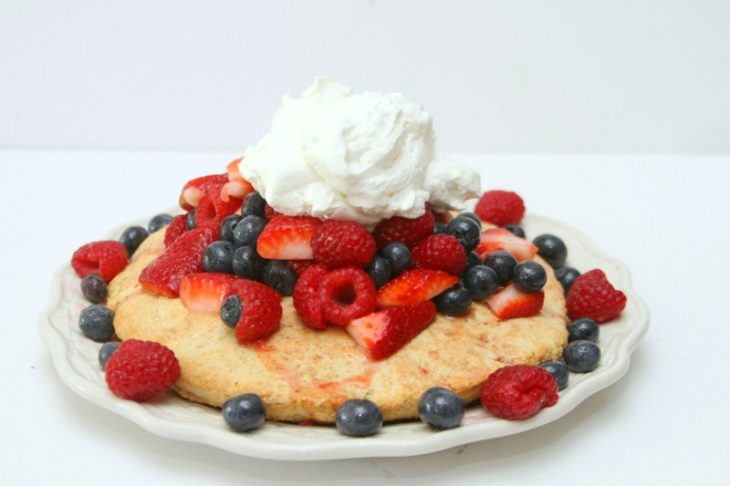 This time I'm taking my favorite shortbread recipe and making it even better with the simple process of adding cornmeal.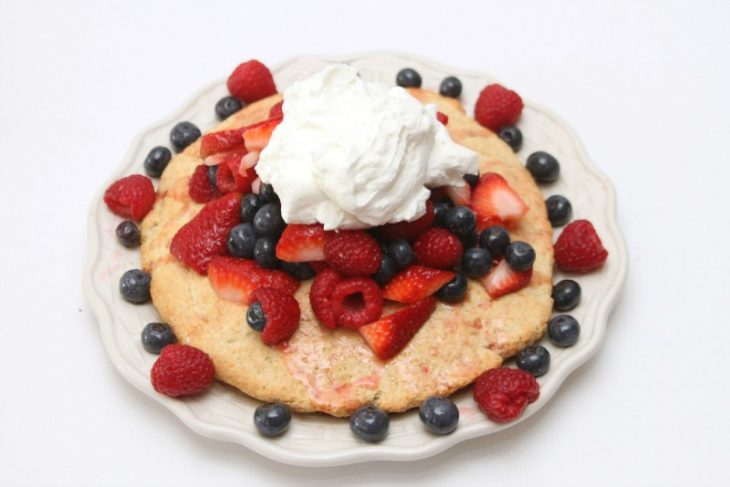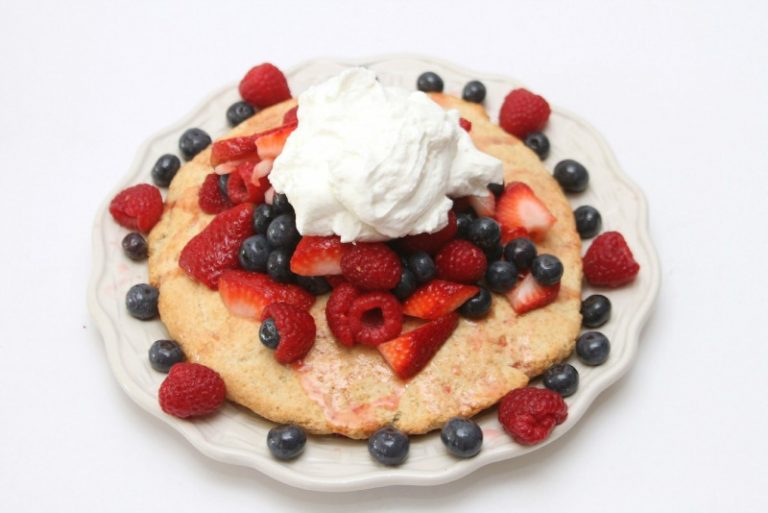 I love the flavor that cornmeal adds to recipes.
Plus, with it's rich nutrients and versatility it has been e a staple in my pantry. I use it to make polenta (so very quick and easy!) and add it to many of my baking recipes and, of course, to make bacon and cheddar cornbread biscuits.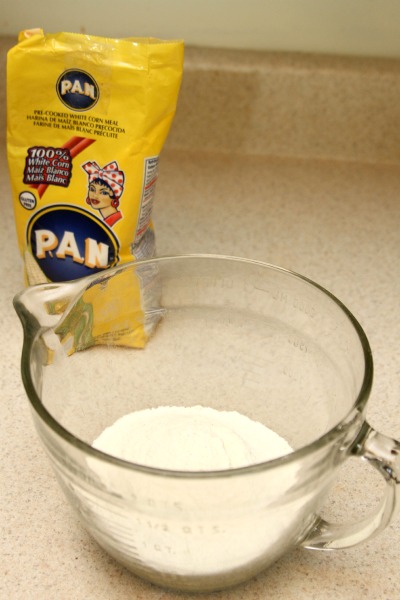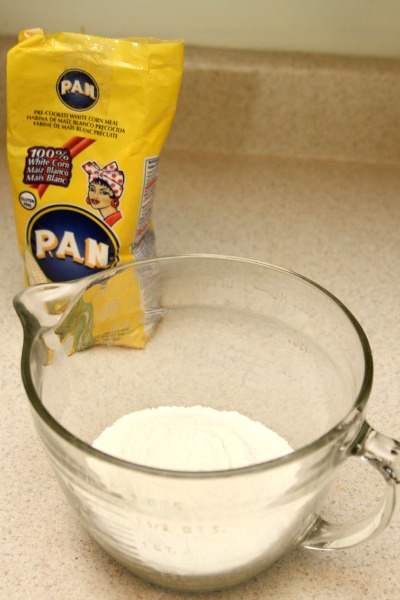 P.A.N. cornmeal has been around for years and is the number one selling cornmeal in South America and is, thankfully, making its way to the USA.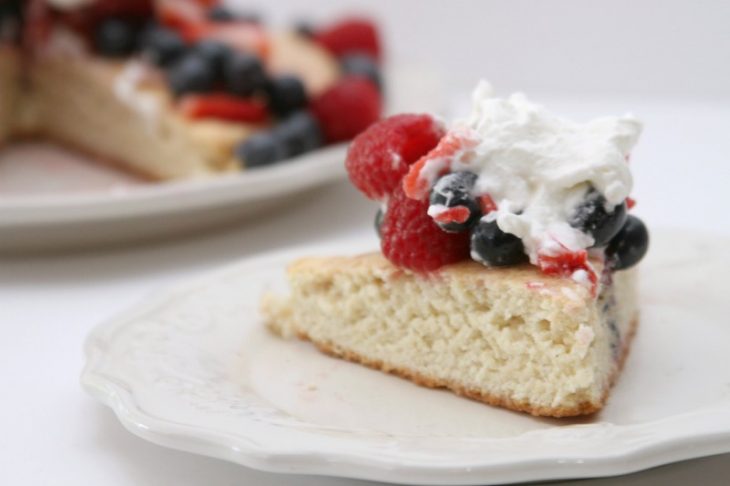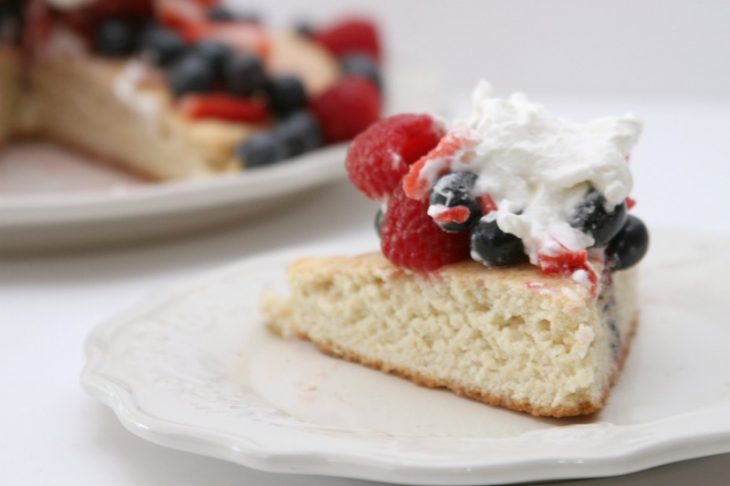 For this recipe mix up the dry ingredients in a bowl and then cut in the cold or frozen butter.
Regardless if it's cold or frozen cut the butter into the dry mixture until the mixture looks coarse. Slowly add in the milk until a ball forms, turn onto a floured surface and knead a few times to bring everything completely together.
Shape the dough into a round shape and place onto a parchment lined cookie sheet. Bake for 20 minutes or until a nice golden brown. That's it.
Quick and easy and so much better than anything you can buy at the store.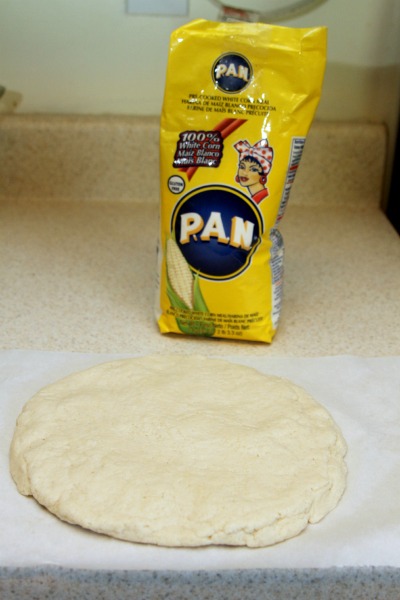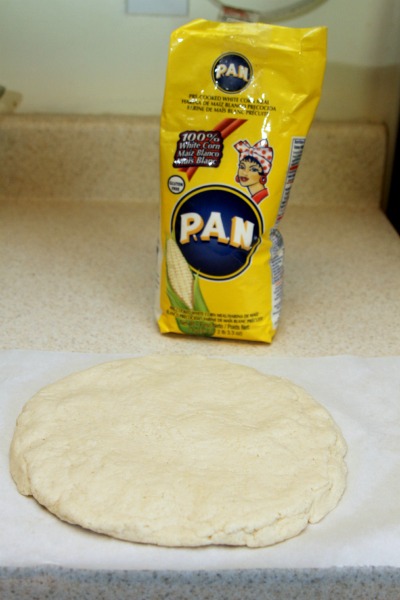 Mix a variety of fruit up in a bowl, sprinkle with a good heaping tablespoon or two of sugar and let it set for 30 minutes or so. The sugar and fruit will work together to create a delicious topping for the cornmeal shortbread.
Homemade whipped cream on top and you have a new family favorite recipe.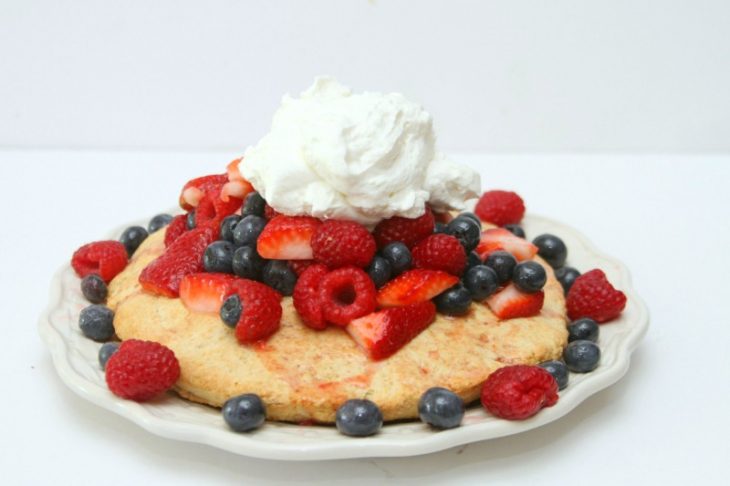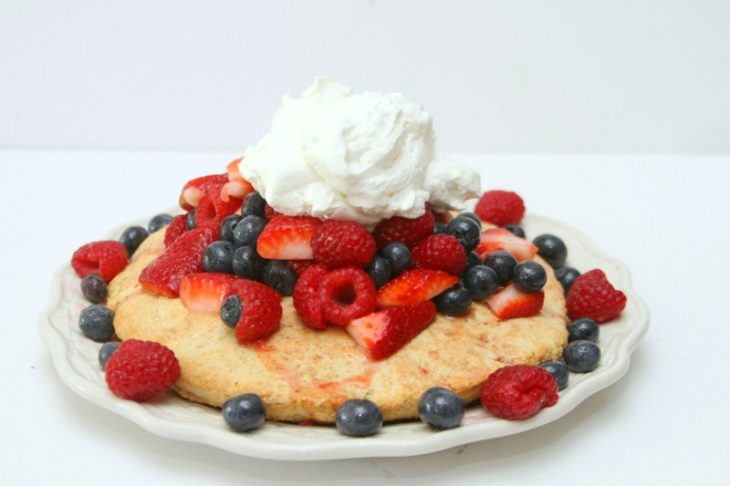 Mixed Berry Cornmeal Shortbread
SHORTBREAD INGREDIENTS
1 1/2 cups all-purpose flour
1/2 cup cornmeal
1 Tbs. baking powder
1 Tbs. sugar
1/2 tsp. salt
2 Tbs. chilled butter, cut into small bits.
1 cup milk
BERRIES INGREDIENTS
3 cups mixed berries, washed & sliced, if required
2 tablespoons sugar
WHIPPED CREAM INGREDIENTS
1 cup heavy cream
1/4 teaspoon pure vanilla extract
1/2 tablespoon sugar
MIXED BERRY SHORTBREAD RECIPE DIRECTIONS
Preheat over to 425 and line a cookie sheet with parchment paper.
In a medium bowl combine flour, cornmeal, baking powder, sugar and salt.
Using a pastry cutter, cut the butter into the dry ingredients until the mixture is coarse. Slowly add the milk.
When the mixture starts to come together knead in the bowl until a ball forms. Turn onto lightly floured surface and knead the dough 4-5 more times.
Shape into a 9″ round. Place dough on prepared cookie sheet and bake for 20 minutes or until golden brown.
Place the prepared fruit and sugar in a medium-sized bowl. Mix well and let sit for at least 20 minutes.
In a glass or metal bowl combine the cream, vanilla and ugar. Using a mixer, mix until stiff peaks form on then cream.
Assemble the shortcake by placing the cake on a large plate, spoon the fruit on top and drizzle the juice in the bowl over the entire cake. Top with a giant dollop of whipped cream.
Pin To Pinterest: