This mini lemon blueberry coffee cake recipe is such a satisfying dessert.
Perfect to enjoy with a cup of coffee during brunch or a girlfriend get together.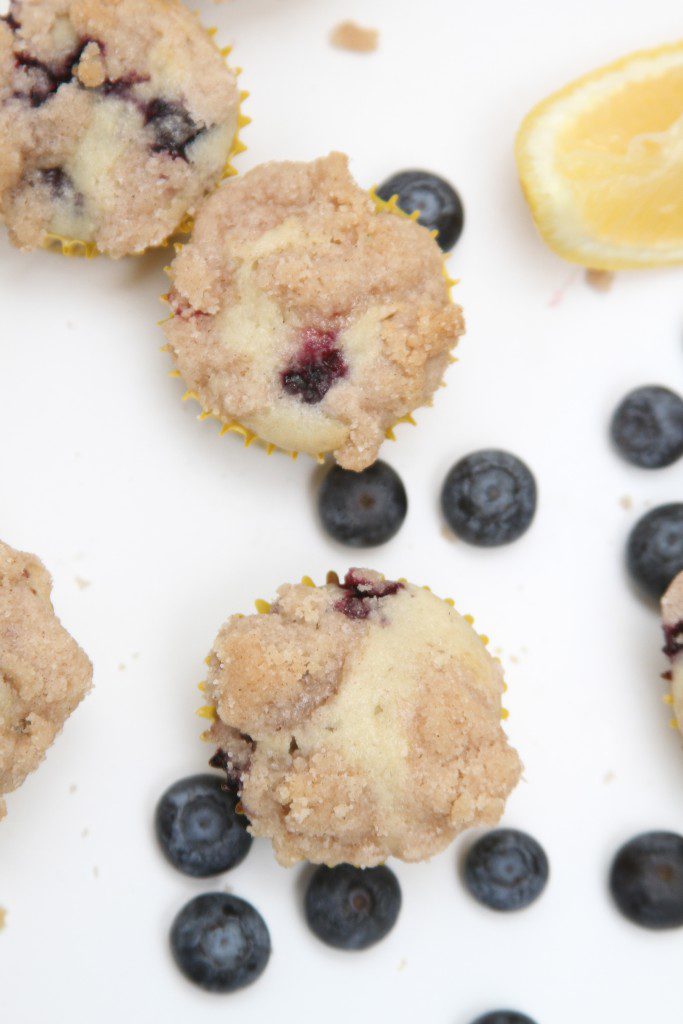 The combination of lemon and blueberries always makes me think of spring.
Enjoy these mini coffee cakes with a hot cup of coffee or tea.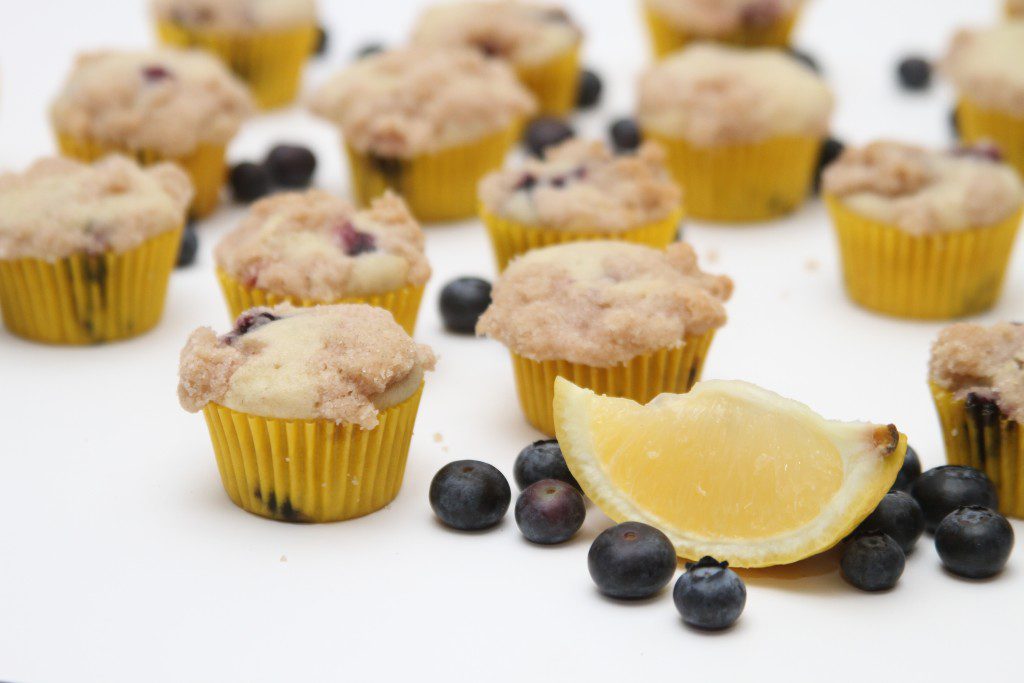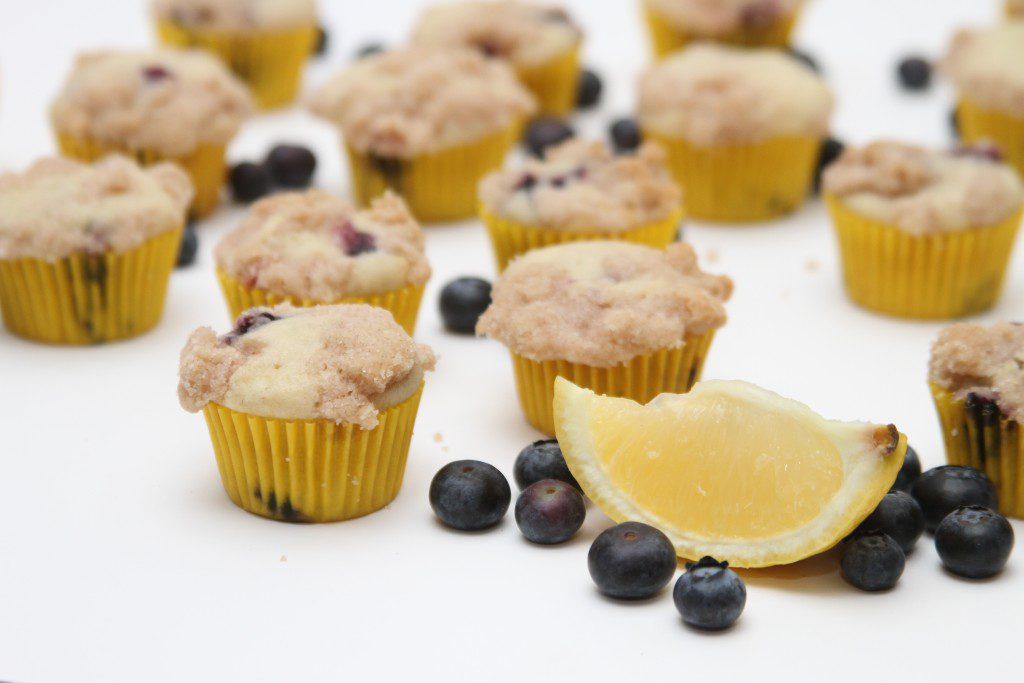 Fresh blueberries are usually available year round at the local grocery store.
However, if you don't have fresh blueberries you can substitute frozen.
Zesting up part of a lemon and, if you want extra lemon flavor, adding a bit of fresh lemon juice takes these lemon blueberry coffee cakes over the top.
Store these bite sized treats in an air tight container and eat within 4 days.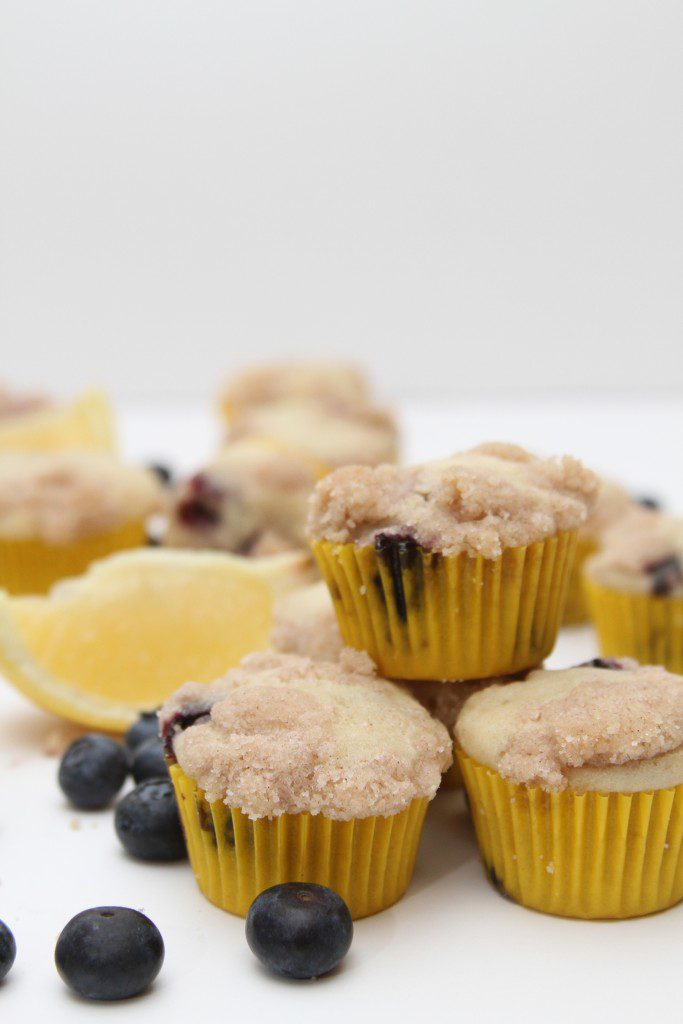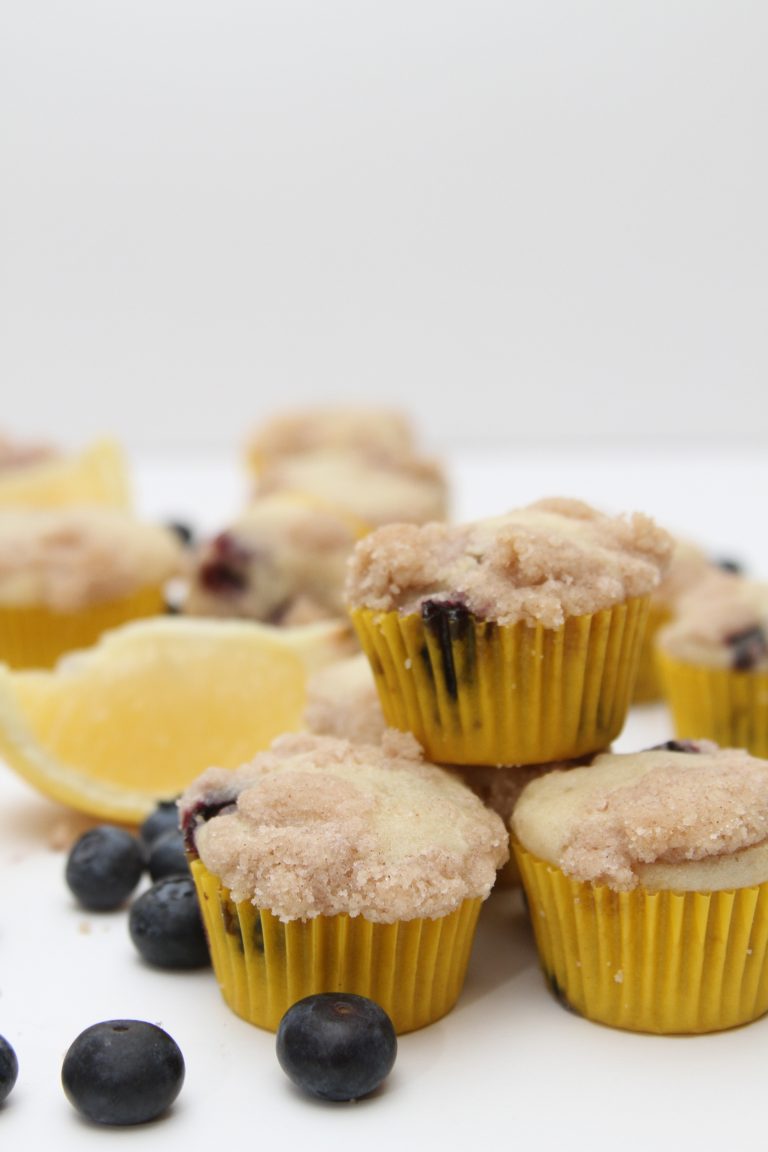 Mini Lemon Blueberry Coffee Cake
Mini Lemon Blueberry Coffee Cake Ingredients
1 cup flour
1/3 cup sugar
1 teaspoon baking powder
3/8 teaspoon salt
1/4 cup butter
1/3 cup milk
1 egg
Lemon zest from 1/2 lemon
1 teaspoon flour
1/2 pint fresh blueberries
Streusel Topping Ingredients
4 tablespoons sugar
3 tablespoons flour
1/4 teaspoon cinnamon
1/8 cup butter, cold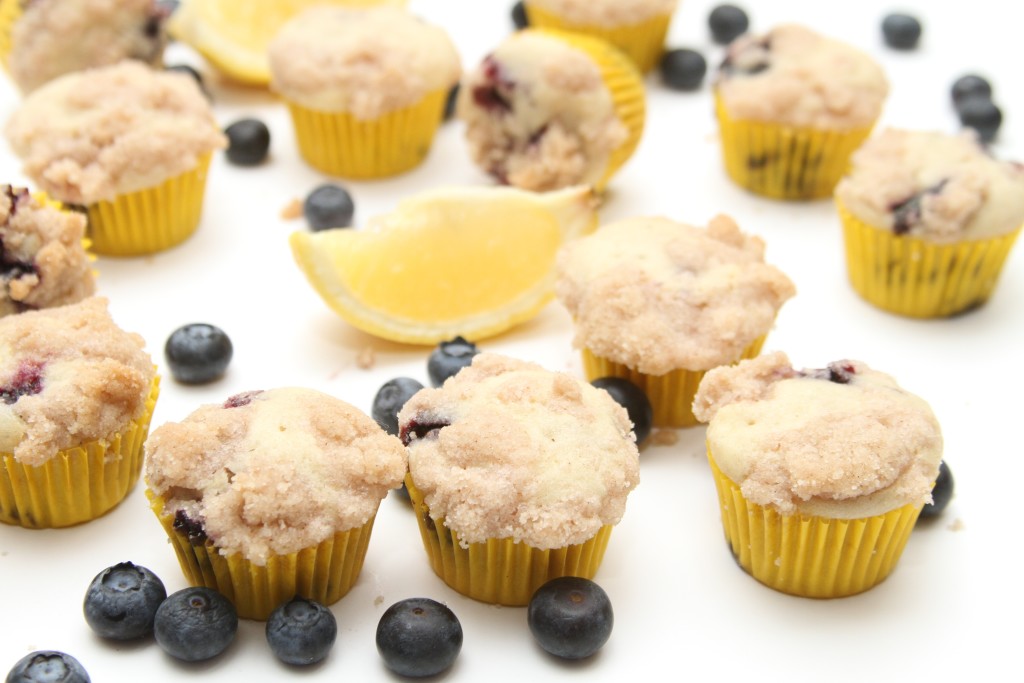 Mini Lemon Blueberry Coffee Cake Directions
Preheat oven to 350 degrees.
In a medium bowl mix together flour, sugar, baking powder and salt. In another bowl cream together butter, milk and egg.
Add flour mixture to wet ingredients and mix until just combined. Fold in lemon zest and blueberries.
In another bowl mix together topping ingredients until crumble is created.
Fill mini cupcake pan with batter and top with crumble mix.
Bake for 20-25 minutes or until done.
Pin to Pinterest