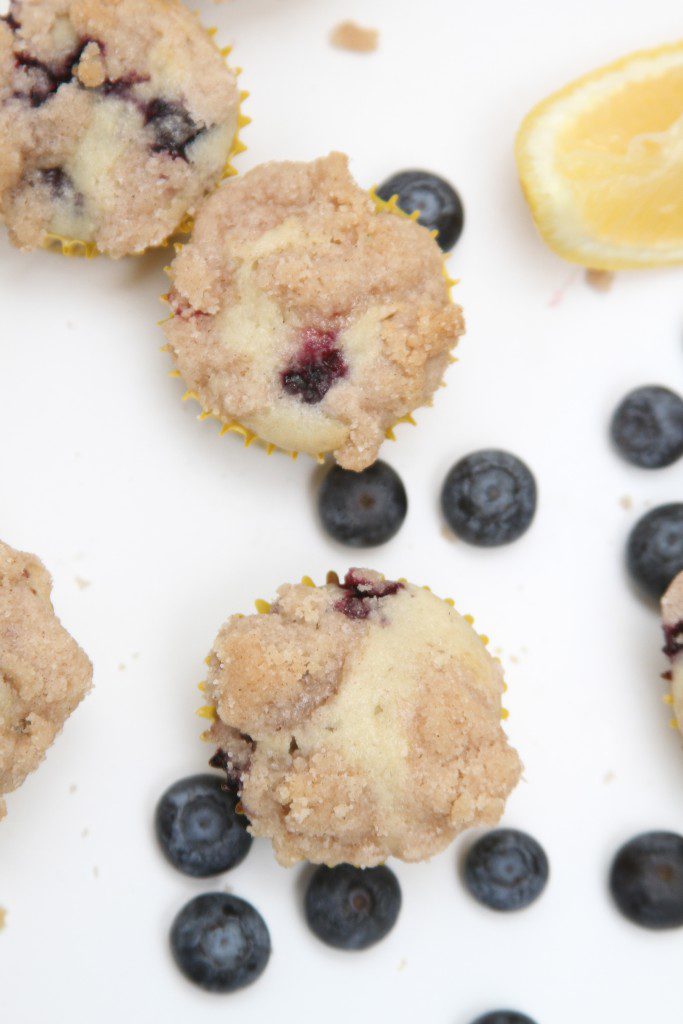 The blueberry kick continues with this mini lemon blueberry coffee cake recipe. I love mini treats since they help me satisfy a sweet craving without killing the calorie count for the day. Coffee cake is a favorite for Sunday brunch and girlfriend get togethers.
The combination of lemon and blueberries always makes me think of spring. Enjoying one of these in the depth of winter makes the cold and snow seem not quite so bad. Enjoy these mini coffee cakes with a hot cup of coffee or tea.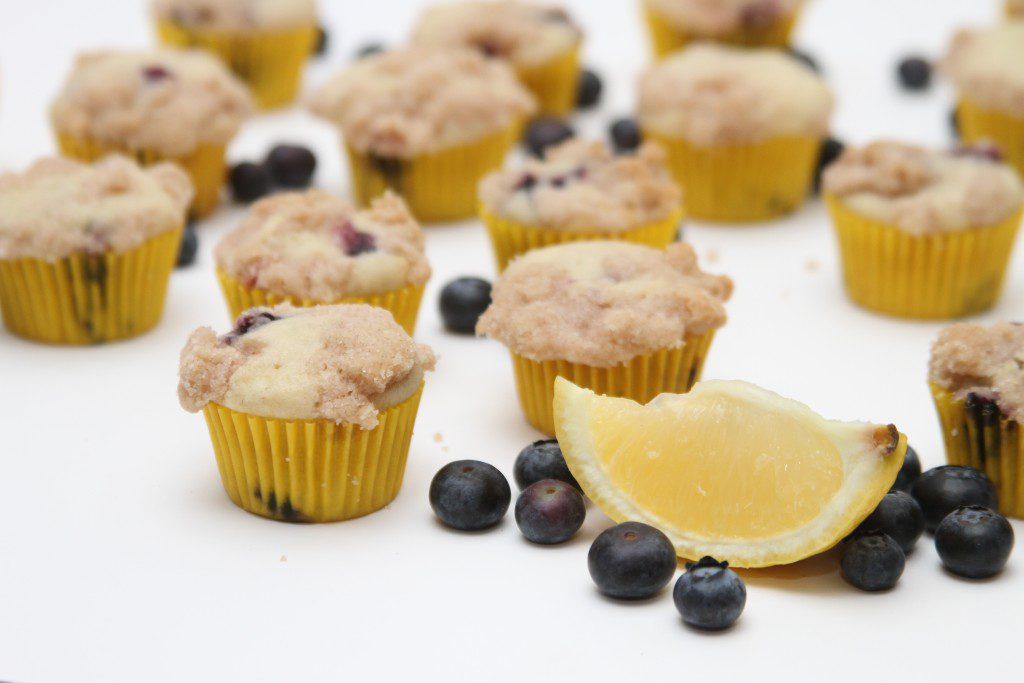 Fresh blueberries are usually available year round at the local grocery store. However, if you don't have fresh blueberries you can substitute frozen. Zesting up part of a lemon and, if you want extra lemon flavor, adding a bit of fresh lemon juice takes these lemon blueberry coffee cakes over the top.
Store these bite sized treats in an air tight container and eat within 4 days.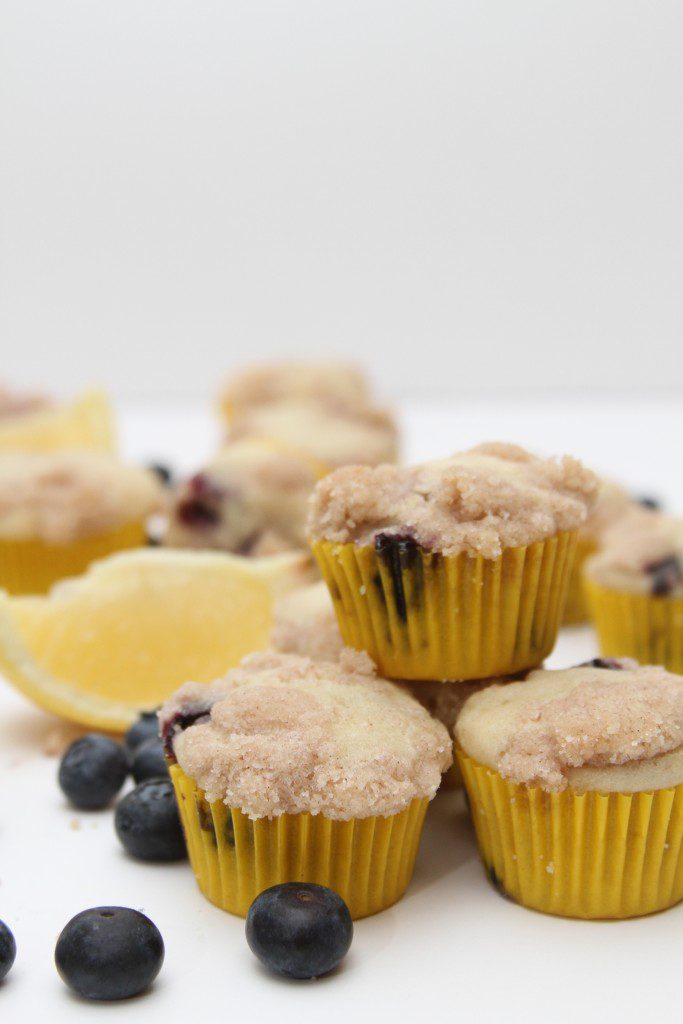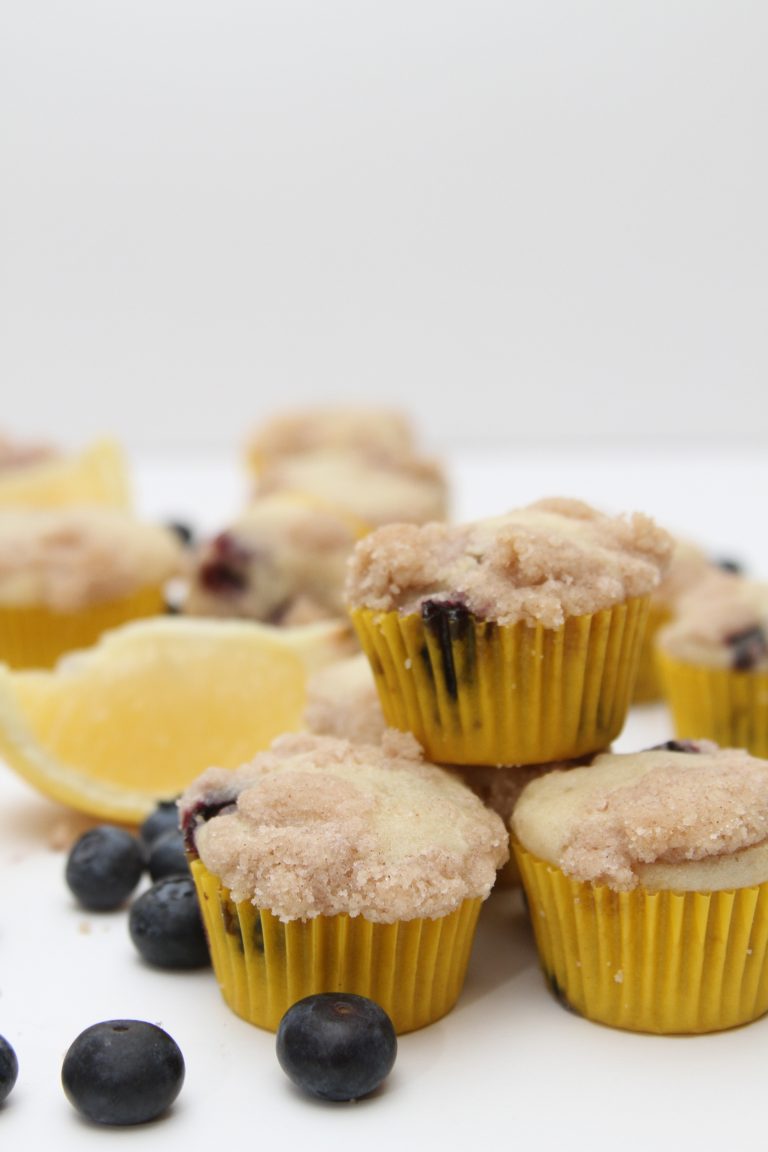 Mini Lemon Blueberry Coffee Cake Ingredients
1 cup flour
1/3 cup sugar
1 teaspoon baking powder
3/8 teaspoon salt
1/4 cup butter
1/3 cup milk
1 egg
Lemon zest from 1/2 lemon
1 teaspoon flour
1/2 pint fresh blueberries
TOPPING
4 tablespoons sugar
3 tablespoons flour
1/4 teaspoon cinnamon
1/8 cup butter, cold
Mini Lemon Blueberry Coffee Cake Directions
Preheat oven to 350 degrees.
In a medium bowl mix together flour, sugar, baking powder and salt. In another bowl cream together butter, milk and egg.
Add flour mixture to wet ingredients and mix until just combined. Fold in lemon zest and blueberries.
In another bowl mix together topping ingredients until crumble is created.
Fill mini cupcake pan with batter and top with crumble mix.
Bake for 20-25 minutes or until done.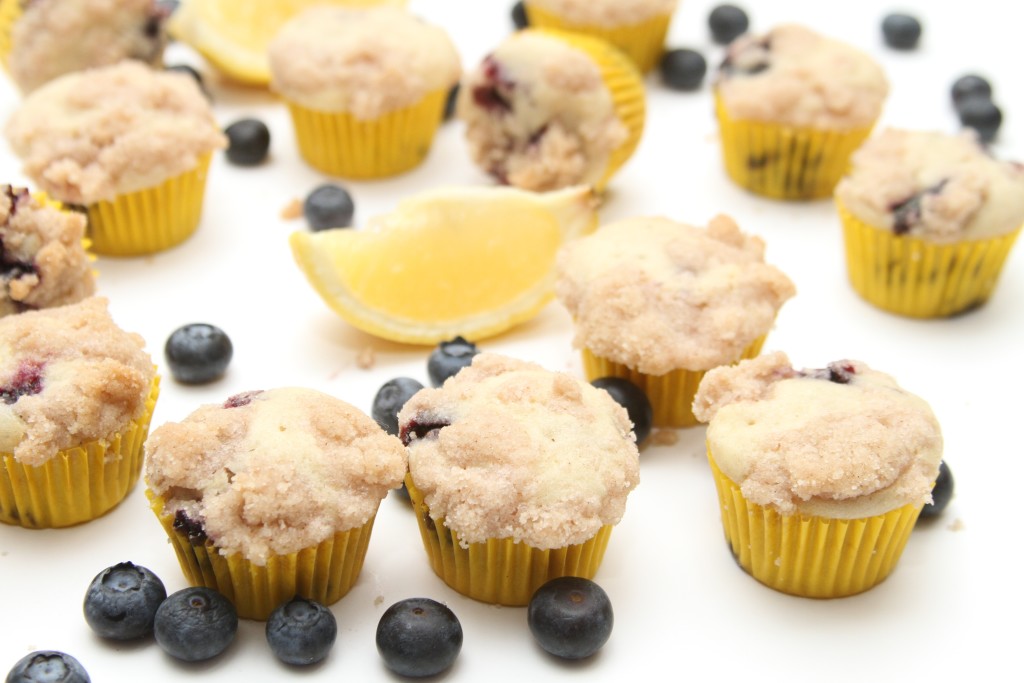 Want more blueberry recipes? Click here and scroll and 1/2 way down or use the search feature on the right side of the blog. The U.S. Highbush Blueberry Council also has delicious recipes on their site that is worth checking out.