Do you need a great dessert for your next party? Give this flaming turtle chocolate fondue a try and wow your guests with your mad cooking skills. It's easy to make and only required a handful of ingredients. You might even have everything you need. I know was only missing the heavy cream.
You'll need a fondue pot. There are a variety of options available at Amazon to fit every budget. Additionally, you'll need fondue forks or long toothpicks, either one works fine.
***PIN CHOCOLATE FONDUE TO PINTEREST***
Don't have a fondue pot and no time to order one. This recipe can be made in a saucepan on the stove, but you may need to gently reheat if it cools too much. Either way, fondue pot or stove top, you're going to want to take a bite of this chocolate fondue goodness!
Chocolate Fondue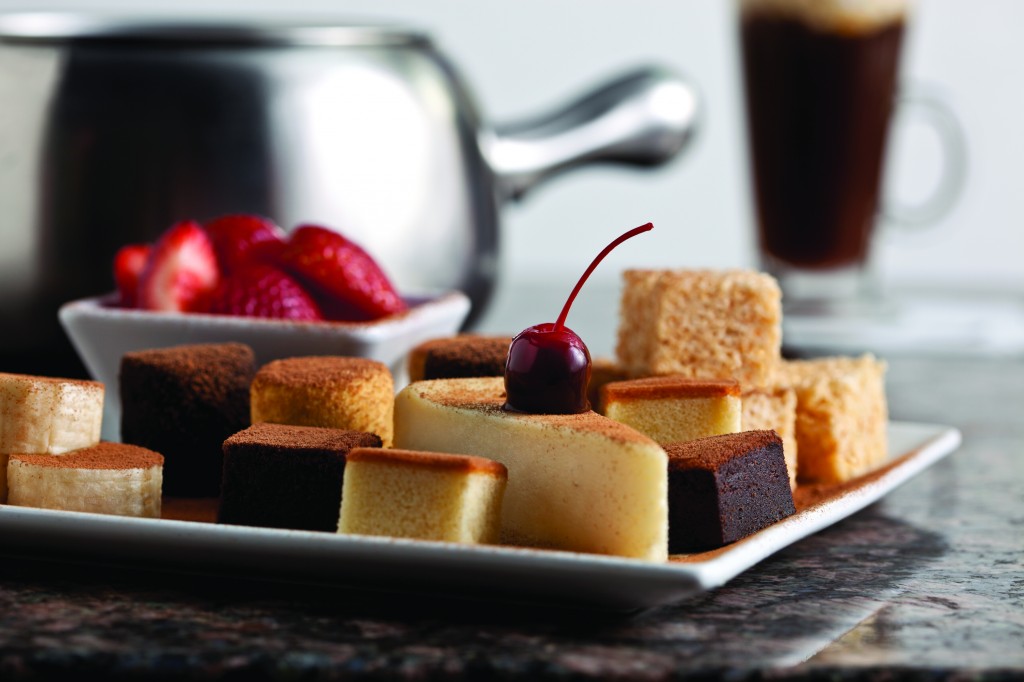 Selecting great food bites to dip in the chocolate fondue is my favorite part. My favorites always include the following:
Pound cake
Strawberries
Raspberries
Pretzels
Marshmallows
Vanilla wafers
Brownie bites
Cheesecake
Rice Krispie treats
FLAMING TURTLE CHOCOLATE FONDUE RECIPE
CHOCOLATE FONDUE INGREDIENTS
* 12 ounces milk chocolate, finely chopped
* 2 tablespoons heavy cream
* 1/4 cup caramel ice cream topping
* 1 tablespoon 151 rum
* 3 tablespoons chopped pecans
CHOCOLATE FONDUE INSTRUCTIONS
Combine the chocolate and cream in the top of a double boiler set over simmering water. Heat until the chocolate is melted, stirring constantly; or combine the chocolate and cream in a microwave-safe bowl and microwave until melted, stirring every 30-45 seconds.
Be careful not to let the chocolate burn. Pour into a warm fondue pot.
Pour the caramel into the center of the chocolate mixture. Do not stir.
Add the rum to the pot and ignite carefully, using a long wooden match or lighter. Allow the flame to burn out and stir gently to combine.
Sprinkle with the pecans.
Keep fondue warm over low heat.
Serves 4 to 6.
Thanks to the Melting Pot for sharing this recipe with us. You can find this and many other recipes in the Melting Pot Cookbook.
YOU ARE ALSO GOING TO LOVE
Studies have shown that if you loved this post you'll enjoy these posts as well.