This delicious soup is most enjoyed on those cold winter days when it feels like you'll never be able to get warm. Comforting and filling this roasted butternut squash soup recipe is simple enough to make.
Toss together the squash with some spices and oil, pop in the oven until everything is tender then use an immersion blender to create this smooth soup.
If you'd prefer a vegetarian soup simply switch out the chicken broth for vegetable broth.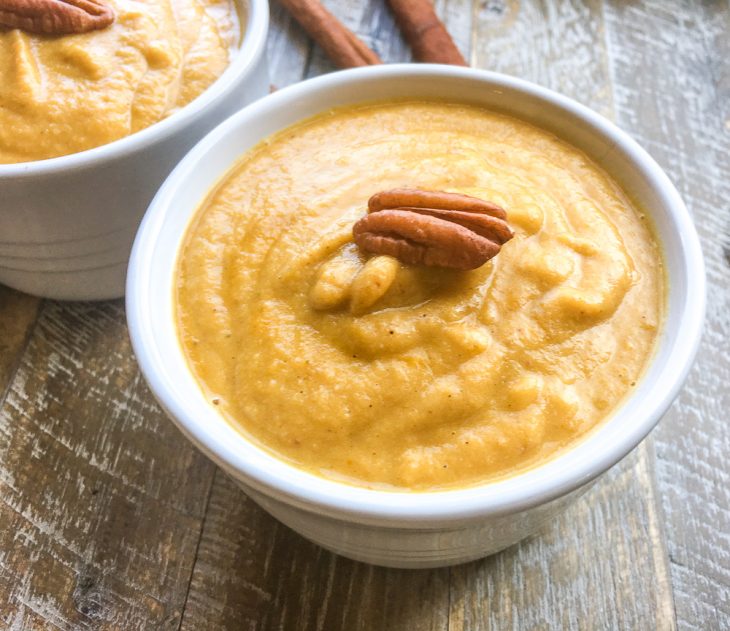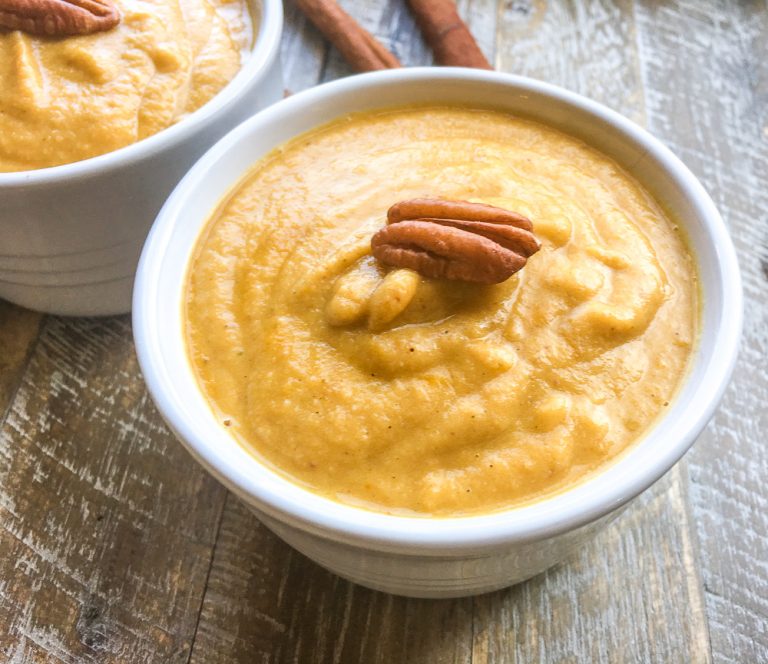 Roasted Butternut Squash Soup Recipe
Prep time: 15 minutes
Cook time: 40 minutes
Serves: 4
Weight Watchers Freestyle Points: 2 per serving
Roasted Butternut Squash Soup Ingredients
3 c. butternut squash, cubed
3 large firm apples, cubed
1 medium red onion, chopped
1 T. fresh ginger, minced
1½ t. ground cinnamon
½ t. ground nutmeg
½ t. ground cloves
½ t. allspice
2 T. olive oil
Sea salt and black pepper, to taste
4-5 c. chicken broth, preferably organic, divided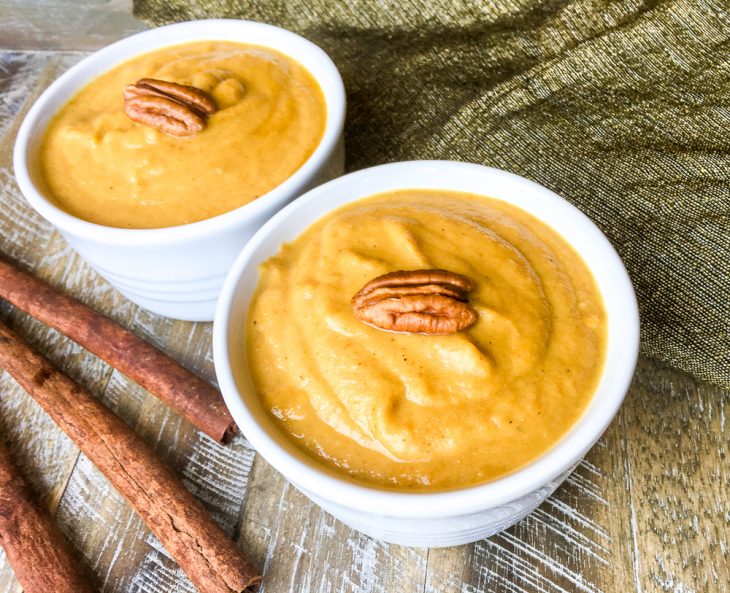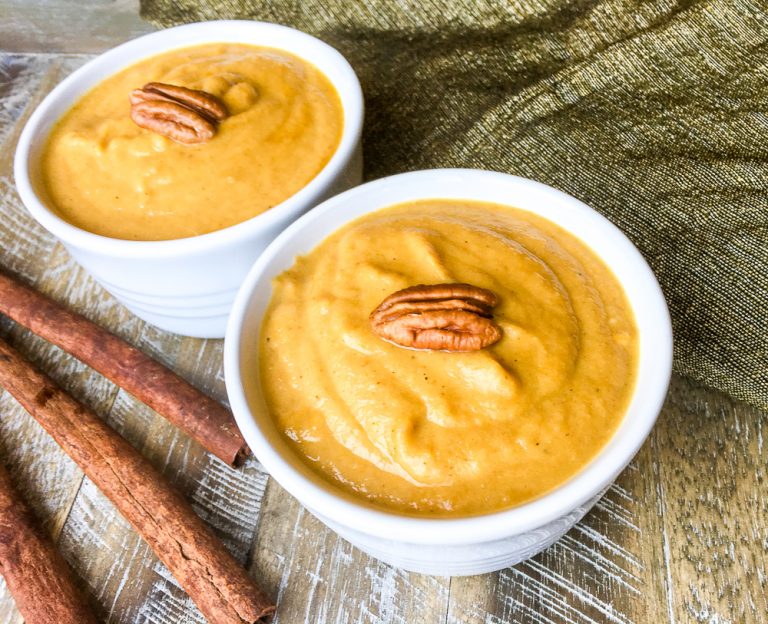 Roasted Butternut Squash Soup Directions
Preheat oven to 400°F and line a large baking sheet with a piece of parchment paper or a Silpat® baking mat. Set aside.
Combine butternut squash, apples, red onion, ginger, cinnamon, nutmeg, cloves, allspice, and olive oil in a large bowl. Season with salt and black pepper, to taste, and toss to combine.
Spread seasoned butternut squash mixture onto a prepared baking sheet and spread into a single layer. Place in preheated oven and roast until squash is fork-tender, approximately 25-30 minutes.
Remove from oven and let cool slightly before transferring one-quarter of the roasted veggie mixture to a high-powered blender. Add one cup of chicken broth to a container and blend until smooth. Add a little more broth, if necessary, to reach desired consistency.
Transfer puree to a large soup pot and repeat process with remaining vegetables and chicken broth. Turn heat to medium and cook, stirring frequently, until soup is heated through, approximately 5-10 minutes.
Remove from heat and adjust seasonings, as desired, before serving. Enjoy!
Enjoy these additional fall recipes!
Portobello and Sage Stuffed Acorn Squash
Boneless Pork Chops with Creamy Chive Pan Sauce
Bacon, Goat Cheese, and Basil Stuffed Chicken Breast
Pin Roasted Butternut Squash Soup to Pinterest