My friend Sara and I took a road trip to visit some of the places that Laura Ingalls Wilder called home. It was an epic trip and one that is going to be tough to top.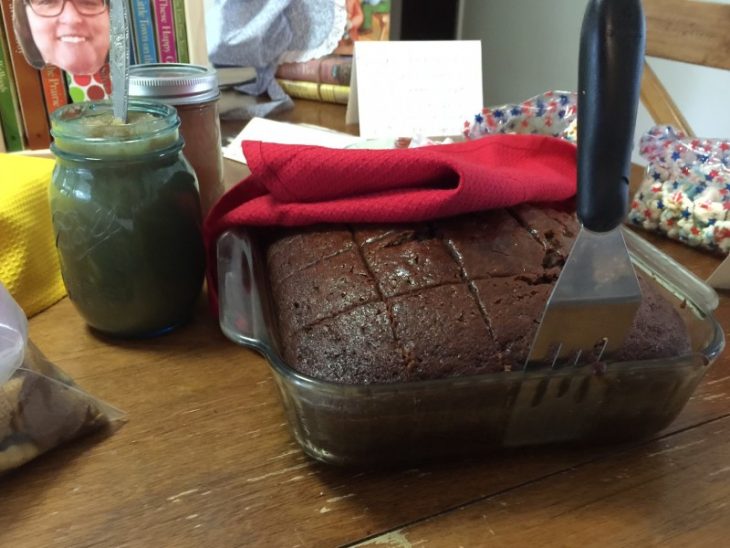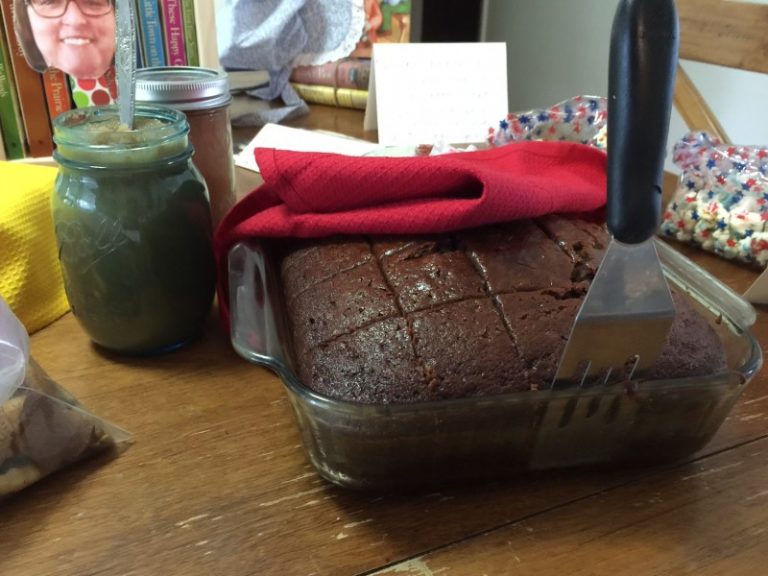 During our visit to the Laura Ingalls Wilder Museum in Walnut Grove, MN we stumbled across Laura's gingerbread recipe. Both Sara and I love to bake and we were beyond thrilled to find her recipe.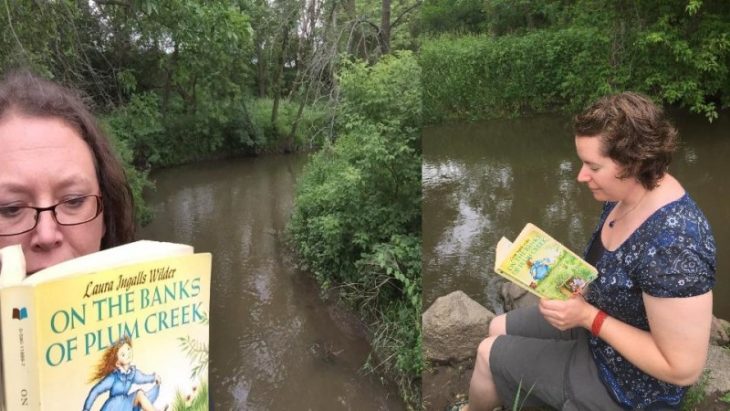 During our trip we visit sod houses in Sanborn, MN, stayed in an Earth Inn in Jackson, MN, visited Laura Ingalls Wilder attractions in Burr Oak, IA, Walnut Grove, MN, and, DeSmet, SD.
We drove covered wagons, sat under trees that Pa planted, walked through the house that Pa built, played on the banks of Plum Creek, stood on the shores of Silver Lake and so much more.
For those that grew up reading the book or watching Little House on the Prairie and falling in love with Laura this is a must take trip.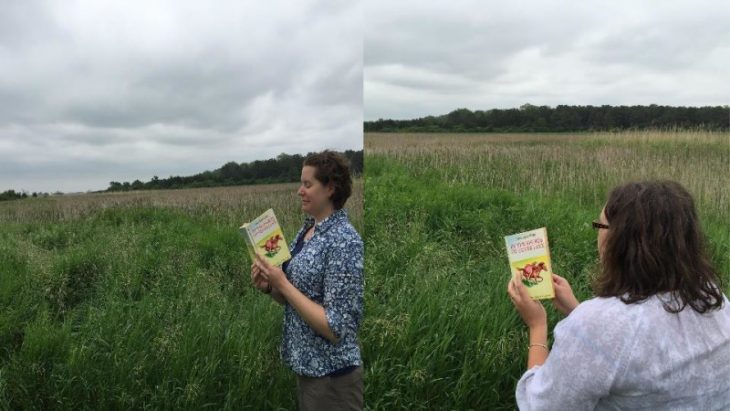 Next year Sara and I will complete the Laura circuit by visiting Peppin, WI, Independence, KS and Mansfield, MO. To say we can hardly wait is an understatement.
There are many more stories and photos coming to the blog very soon. Plus, Just Go Places podcast interviewed Sara and I for the show and that will be released soon.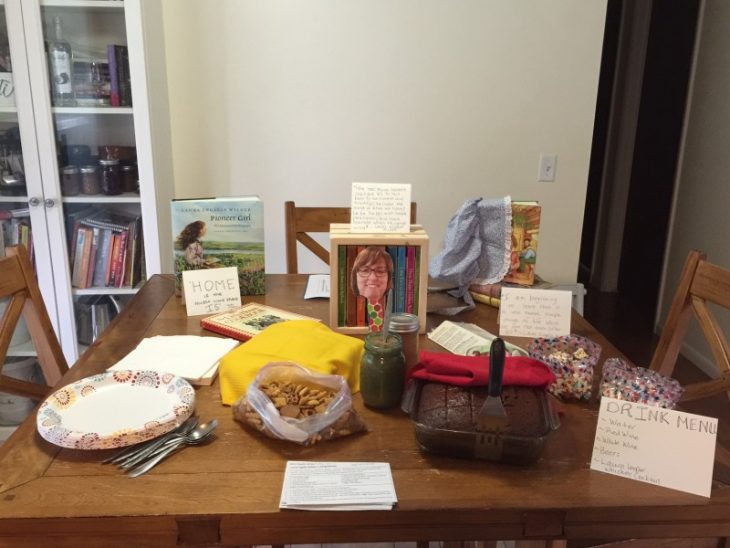 After returning home we hosted a get together for our friends to chat about our trip. Of course, we served the gingerbread recipe and topped it with Sara's homemade applesauce.
We shared stories from the road trip and had fun talking about our favorite Little House on the Prairie memories.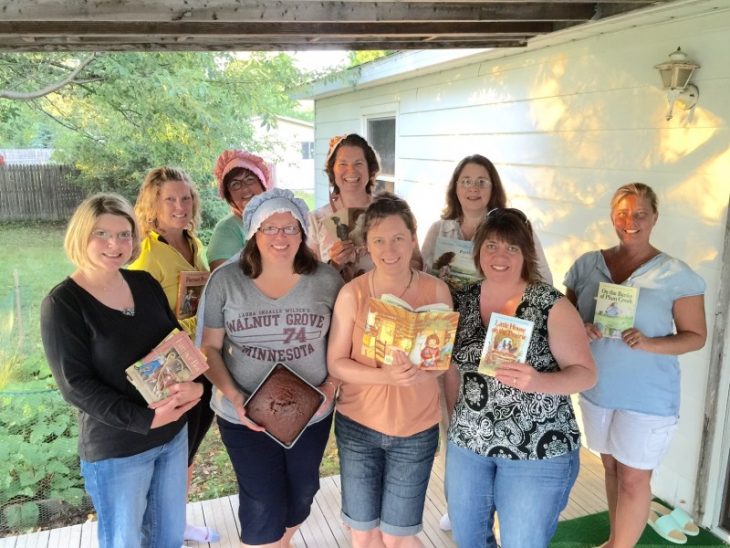 Everyone at the party went home with a copy of Laura's recipe and now I'm sharing the recipe with you so that you may enjoy this delicious gingerbread recipe as well. Find other Little House on the Prairie recipes here.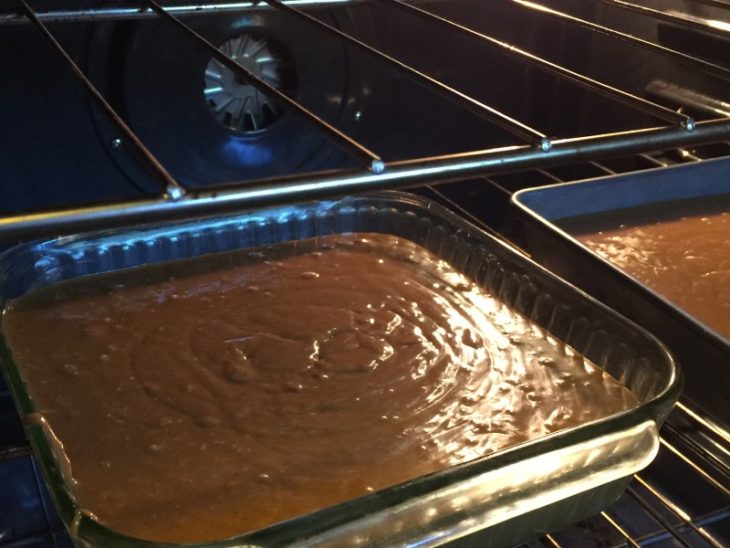 Laura Ingalls Wilder Gingerbread Recipe
Ingredients
1 cup brown sugar
1/2 cup shortening
1 cup molasses
2 teaspoons baking soda
1 cup boiling water, measured in a 2 cup or larger measuring cup
3 cups flour
1 teaspoon ginger
1 teaspoon cinnamon
1 teaspoon allspice
1 teaspoon nutmeg
1 teaspoon ground cloves
1/2 teaspoon salt
2 eggs, well beaten
Directions
Preheat oven to 350
Grease a 9×9 baking pan
In a medium bowl combine the sugar, shortening and molasses
To the boiling water add the baking soda, mix well
In a large bowl, mix together the flour and spices. Combine the sugar mixture to the flour mixture and then add baking soda water. Add the well-beaten eggs. Mix well and pour into pan.
Bake for 45 minutes or until a toothpick inserted into the center of the gingerbread comes out clean.
Pin Laura Ingalls Wilder Gingerbread to Pinterest