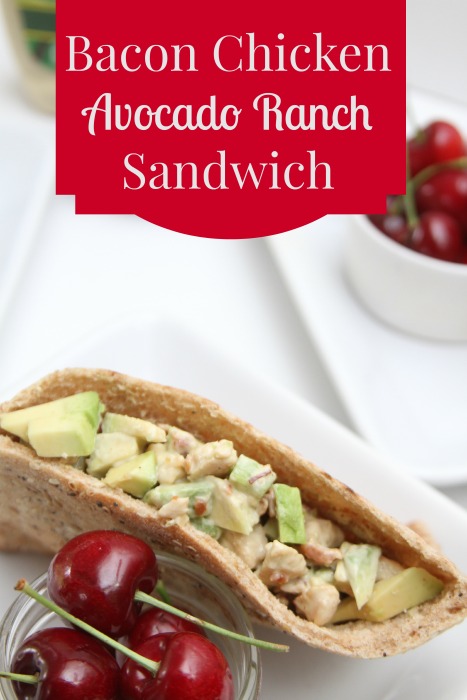 Disclaimer: This post brought to you by DataRank and Hidden Valley Ranch. Big thanks to them for helping me keep the lights on around here.
Are you ready for the big 4th of July weekend? There are going to be parties, cookouts, day trips, fireworks and so much more fun. In the midst of all that you'll want a recipe that is easy to make and that everyone will enjoy. I created the perfect solution with this Bacon Chicken Avocado Ranch Sandwich recipe.
One of the things I love about this recipe is that it can be made in advance and then served later in the day. It's an easy recipe that takes about 30 minutes to put together. If you are in a pinch for time you can use a chicken from the deli and pre-made bacon and that will cut about 15 minutes off the prep time.
I found Hidden Valley Avocado Ranch, it's new, on my last trip to the store and knew it would be the perfect compliment to this sandwich. It really bumped up the flavor and made it even more delicious. Even better there is a $1 off coupon for Hidden Valley Ranch right now and you can print a coupon by clicking here.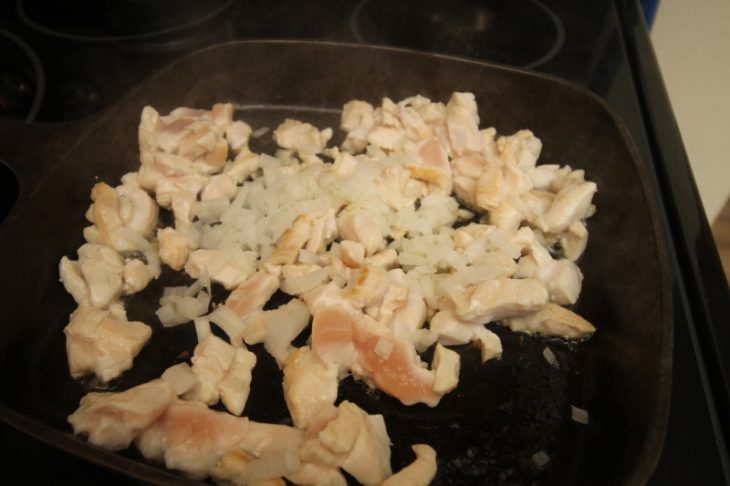 Dice up about 3/4 pounds of chicken breast and a quarter of a small onion. Add a 1/2 tablespoon of extra virgin olive oil to a skillet and heat. Add chicken and onion and cook until chicken is cooked thoroughly. Toss 4 slices of bacon in the microwave and cook until crisp.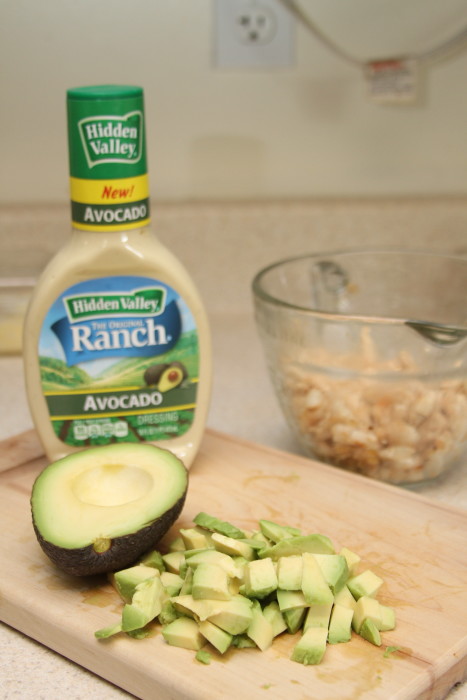 Chop a half of avocado.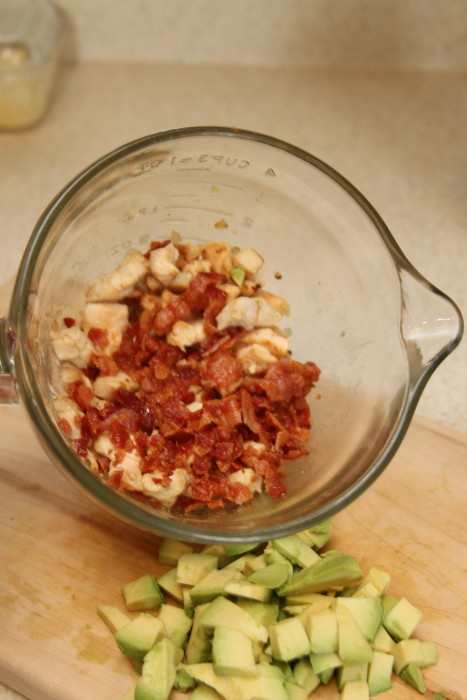 In a medium bowl add chicken mixture, bacon, and avocado.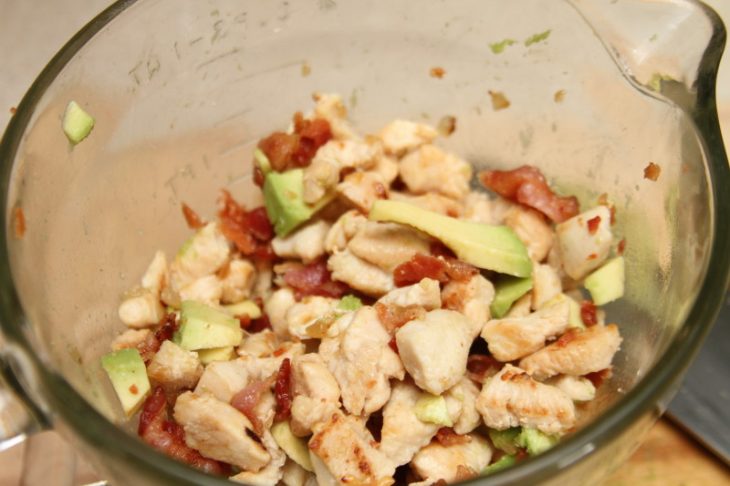 Toss all the ingredients together.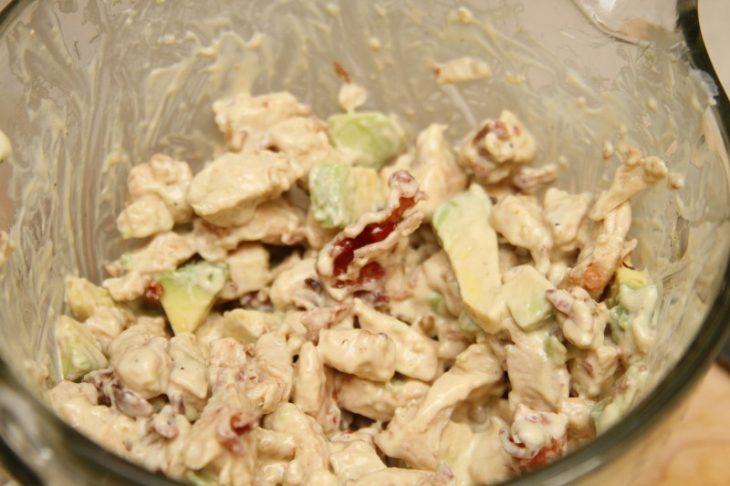 Add a scant 1/4 cup of Hidden Valley Avocado Ranch and combine well.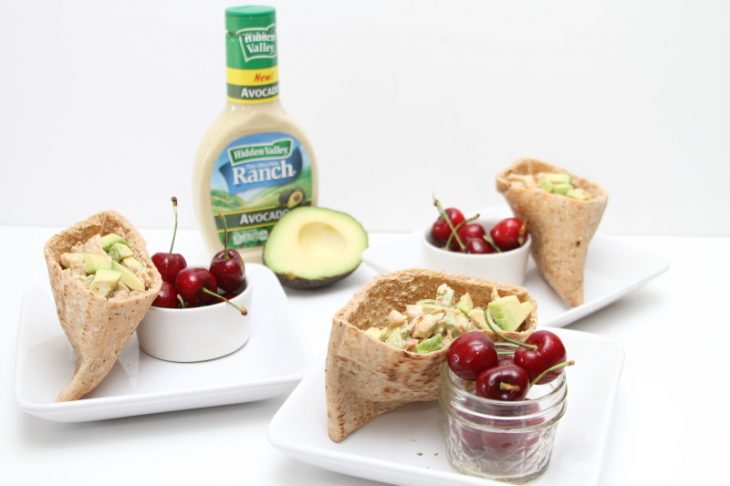 Fill a 1/2 of bread pocket with the bacon chicken avocado ranch mixture and serve with a side of fruit.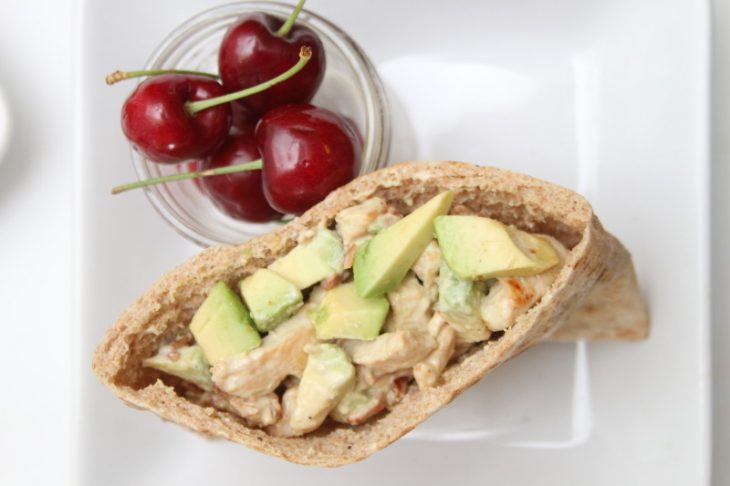 Cherries are our fruit of choice right now. Michigan is one of the biggest cherry producing states and that means we always have an abundance of goodness during the summer.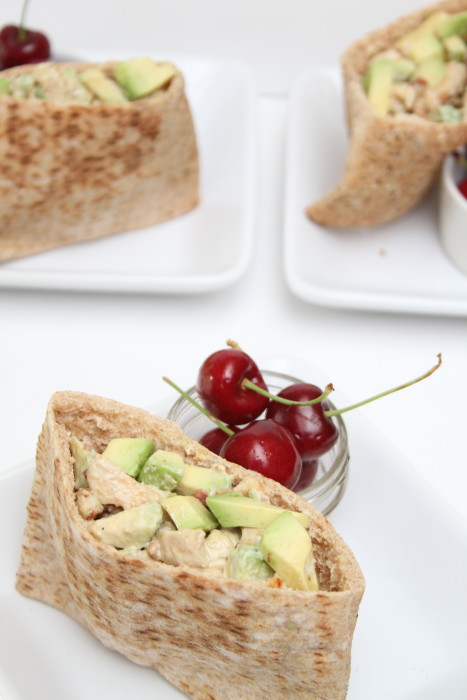 Bacon Chicken Avocado Ranch Sandwich Recipe #FavRanchFlav
Author:
Prep time:
Cook time:
Total time:
Ingredients
3/4 pound chicken breast, diced
1/4 of a small onion, diced
1/2 tablespoon extra virgin olive oil
4 slices of bacon, cooked crisp
1/2 of avocado, chopped
Scant 1/4 cup of Hidden Valley Avocado Ranch
Bread pockets
Instructions
In a medium skillet heat the extra virgin olive oil, add the chicken breast and onion and cook thoroughly. In a separate skillet (or in the microwave) cook the 4 slices of bacon.
Add the chicken mixture, bacon, and avocado to a medium sized bowl. Mix in the Hidden Valley Avocado Ranch. Combine well.
Scoop mixture into bread pockets and serve.