Have you heard that Alabama has more BBQ joints per capita than any other state and that Alabama has officially declared war against the average bbq? Now, that is just intriguing enough for me to pull up some info and start planning the ultimate Alabama BBQ road trip.
There is nothing more I like to do then discover the flavor of a place. Alabama has thrown down the BBQ gauntlet and I am willing to accept their challenge.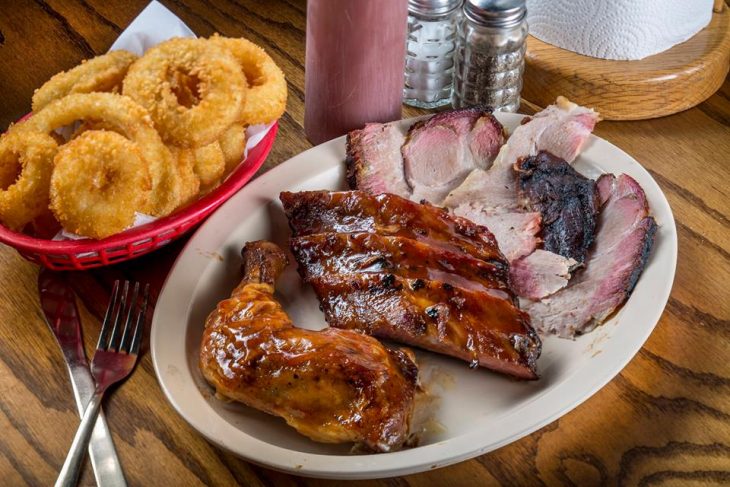 I know that Alabama is already considered a foodie destination, but the state is taking it to the next level with their style of BBQ. Now they have some tough competition in the BBQ world, but after some extensive research I have a feeling they will do just fine in the BBQ arena.
ALABAMA BBQ ROAD TRIP ON I-65 FROM DECATUR TO MONTGOMERY
Fill up the gas tank and hit the road for these 5 great Alabama BBQ joints. From Decatur to Montgomery it's only 3 hours, but this could easily be a weekend trip if you add in a few attractions along the way.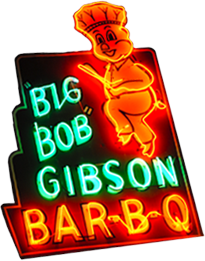 FIRST ALABAMA BBQ STOP: Big Bob Gibson Bar-B-Q at 1715 6th Ave. SE, Decatur, AL 35601. Serving BBQ since 1925. IN 1997 the Gibsons introduced a signature red sauce that competed with the popularity of their white suace.
The red sauce has since won the Memphis in May World Championship BBQ Cook-off twice and then in 1998 it was named "The Best Sauce on the Planet" over 500 commercial sauce entries at the American Royal International Barbecue Sauce Contest. That is reason enough to make a stop at this BBQ joint.
While you are in Decatur be sure to walk off some of the delicious BBQ at Wheeler National Wildlife Refuge. Home to over 300 species of birds and wildlife.
SECOND ALABAMA BBQ STOP: Top Hat Barbecue at 8725 U.S. 31, Hayden, AL 35079. A short 30 miles north of Birmingham and serving BBQ since 1952. Their BBQ is smoked over hickory wood and their red bbq sauce is a longtime local favorite. Order their BBQ with tomato sauce.

On you way to Birmingham be sure to visit Stan the Muffler Man out near the airport. . Take I-20/59 exit 128. Drive north on Tallapoosa St. through one stoplight. Stan is on left, a quarter-mile.
THIRD ALABAMA BBQ STOP: Full Moon Bar-B-Que at 525 25th St. S., Birmingham, AL 35233. Anything with the name Full Moon gets a shout out from me and is added to a list of places to visit. Everything here is homemade and I mean everything from their famous chow chow to their fresh baked cookies. In the book "100 Dishes to Eat in Alabama Before You Die" you'll find Full Moon's vinaigrette slaw and Half Moon cookies.
An absolute must visit while in Birmingham is the Civil Rights Institute where you can learn about the past, present and future of civil rights.
FOURTH ALABAMA BBQ STOP Jim 'N Nick's Bar-B-Q at 2550 Cobbs Ford Road, Prattville, AL 36066. I usually avoid chain style restaurants, Jim 'N Nicks has 34 restaurants in 7 states, but I'll make an except for great BBQ. Jim 'N Nick's have been serving BBQ for 30 years and have perfected their recipe.
After having a bite to eat stroll the historic downtown district which is listed on the National Register of Historic Places.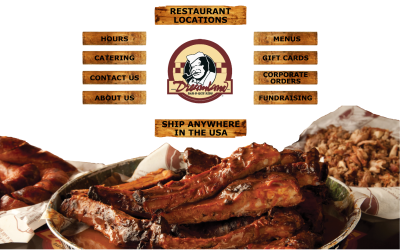 FIFTH ALABAMA BBQ STOP Dreamland Bar-B-Que at 101 Tallapoosa St., Montgomery, AL 36104. Started in Tuscaloosa and has now expanded to 8 locations. Known since the start for their bbq ribs their menu now has items like pulled pork, bbq chicken, baked beans and more. Items served with their own bar-b-que dipping sauce.
You've finished the road trip and it's time to celebrate! Step out on the town or take a cruise down the Alabama River on the Harriott II.
A complete listing of BBQ restaurants and attractions can be found on the following apps: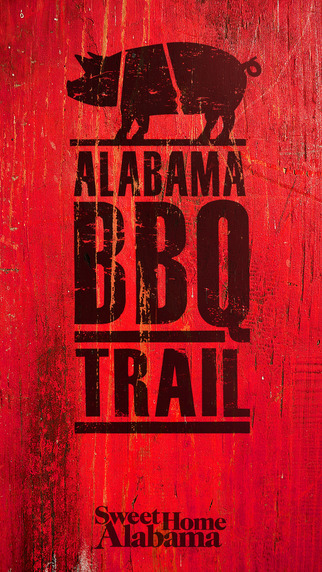 If you prefer to create your own Alabama BBQ road trip be sure to download the trail app. It's a great way to find the best BBQ restaurants in the state. Plus, one of my favorite features, especially since I'm not familar with the state, is the ability to set up an alert to sound when I'm near a restaurant I've been wanting to try.
In addition to downloading the BBQ trail app be sure to download the road trip app to find other attractions and things to do in the areas that you stop for great bbq.
This is a sponsored conversation written by me on behalf of Alabama Tourism. The opinions and text are all mine.
Pin To Pinterest: