For my friends that love bourbon, food, and true Kentucky gems head on over to Oldham, Kentucky, and be prepared to enjoy a weekend filled with fun surprises and one of a kind attractions.
Located near Louisville and only an hour from Cincinnati, Oldham makes an easy day trip or weekend getaway.
Here you'll discover lovely farms, shopping, a castle and my favorite thing, BOURBON!
Unique Places to Stay
I know some our opposed to staying in a B&B and that's fine. If you love them Oldham has a wonderful selection, but if you prefer something a bit more private be sure to book a vacation home.
There are B&B's on working horse farms and vacation homes along the Ohio River. I'm considering these two B&B's for my next getaway.
One option is the Pillow and Paddock B&B. It has been voted a "Google Favorite Place" many times over its life and is located just minutes from historic downtown La Grange which offers the perfect opportunity for train watching, unique boutique shopping, and trackside restaurants with outdoor seating.
Another, the Bluegrass Country Estate Bed and Breakfast has been voted "Best Bed and Breakfast in Kentucky for Amenities" for several years. This one definitely speaks to my need to indulge in some luxury. It comes with a pool, theater room, popcorn machine, and a hot tub to soak while stargazing.
For those that are traveling through with their horses, there is even a stall available for them at Bluegrass Country Estate to get out of the horse trailer and stretch in their own stall.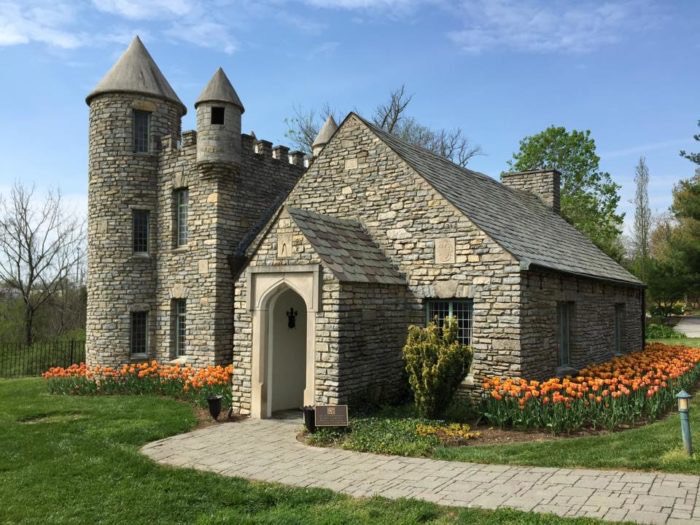 Yew Dell Botanical Gardens & Castle!
The former home, garden, and nursery of the late Theodore Klein is today known as Yew Dell Botanical Gardens. It is home to the largest collection of hellebores and hostas in Kentucky.
For my non-gardening friends, hellebores (yes, I had to look it up because I didn't know either) is commonly called Lenten rose, and are early-blooming flowers that bloom from February to May. Now that I know I kind of want to plant some, but that's a story for another time.
I find botanical gardens interesting to walk around because I'm amazed at the skills people have to get things to grow. It's nice seeing all the varieties of plants and flowers and I may dream a little about someday having a gorgeous garden. In reality that will never happen because dang they are a lot of work, but botanical gardens inspire the wannabe green thumb in me.,
The real show stopper of the botanical gardens though is the castle. Yes, a castle in Kentucky! It was originally the pool house and it's the only small-scale castle in the state.
In addition to the gorgeous gardens and the one of a kind castle, you'll find a mile hiking trail that takes you past ponds and wildlife. A fun place to get out and stretch and enjoy nature without being far from civilization.

Farms, Bourbon and Beer in Oldham
As the Farm Tour Capital of Kentucky, Oldham offers some 15 different farm tours between May and October. Love on the animals, smell the flowers, and taste organic veggies.
Harvest Moon Farm and Dairy
This is a perfect look at a working dairy farm demonstrating the farm-to-store process of making artisan cheese.
Tours offer hands-on experiences, from making ice cream or cornmeal to milking and feeding the animals.
Beyond the hands-on, you'll see how crops are grown, harvested, and stored.
Don't miss taking a ride on the tractor-pulled wagon!
Windy Meadows Horse Farm
This farm showcases all breeds of horses and shares about the Kentucky horse industry.
Additionally, Hallmark movie buffs will be interested in learning that Windy Meadows Horse Farm was featured in some recent movies including, "The Ultimate Legacy" series, "J. L. Family Ranch" and the latest, "Orphan Horse" with Jon Voigt.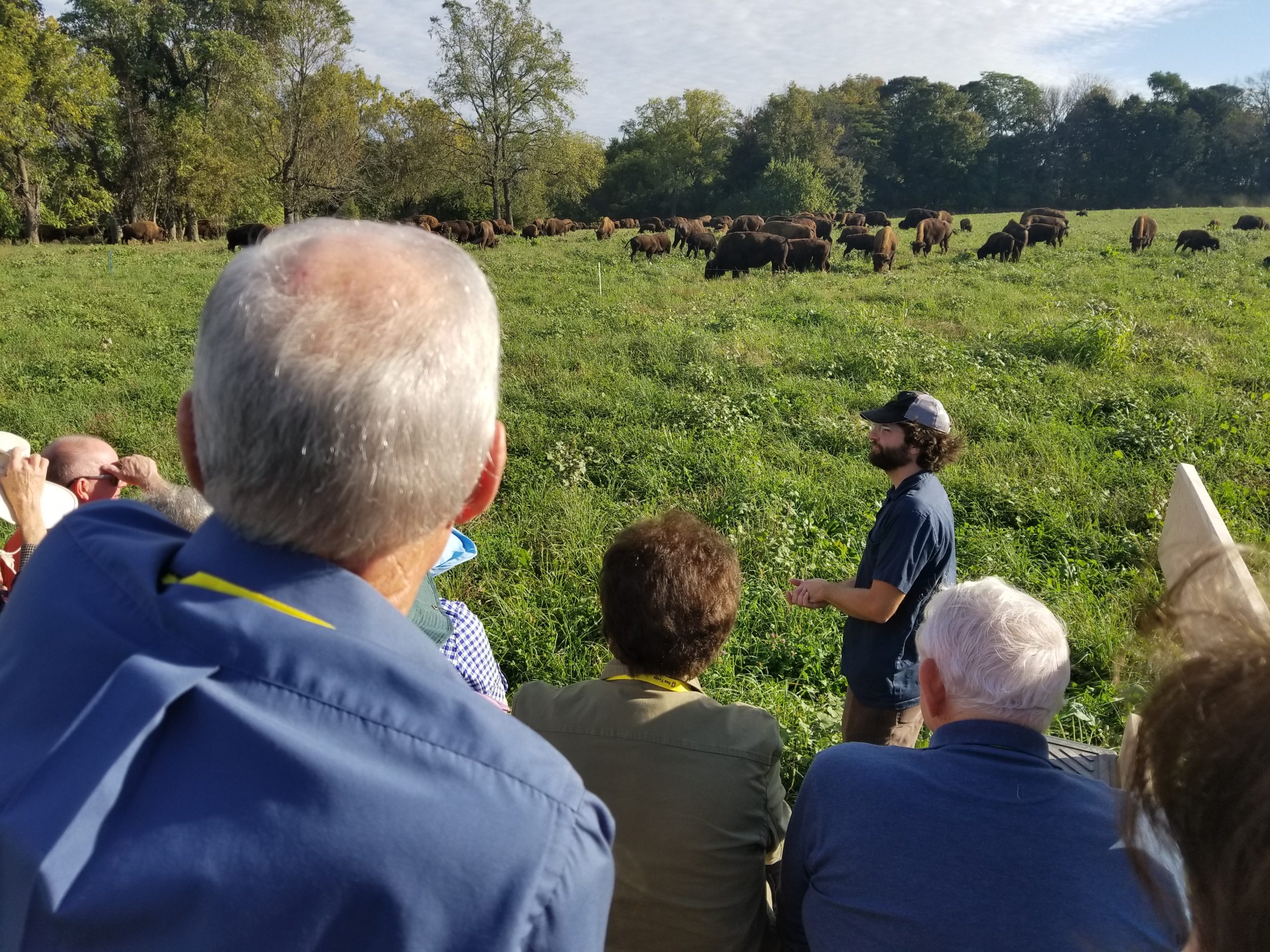 Woodland Farm
Pivot away from horses and learn about Bison on this Kentucky farm. They are also known for their sustainable growing practices and heritage foods.
The 150-year-old farm provides many area restaurants with farm-to-table goodness. No pesticides, insecticides, or herbicides are used on the farm. It's hard work, but the pay off is an incredible and delicious harvest.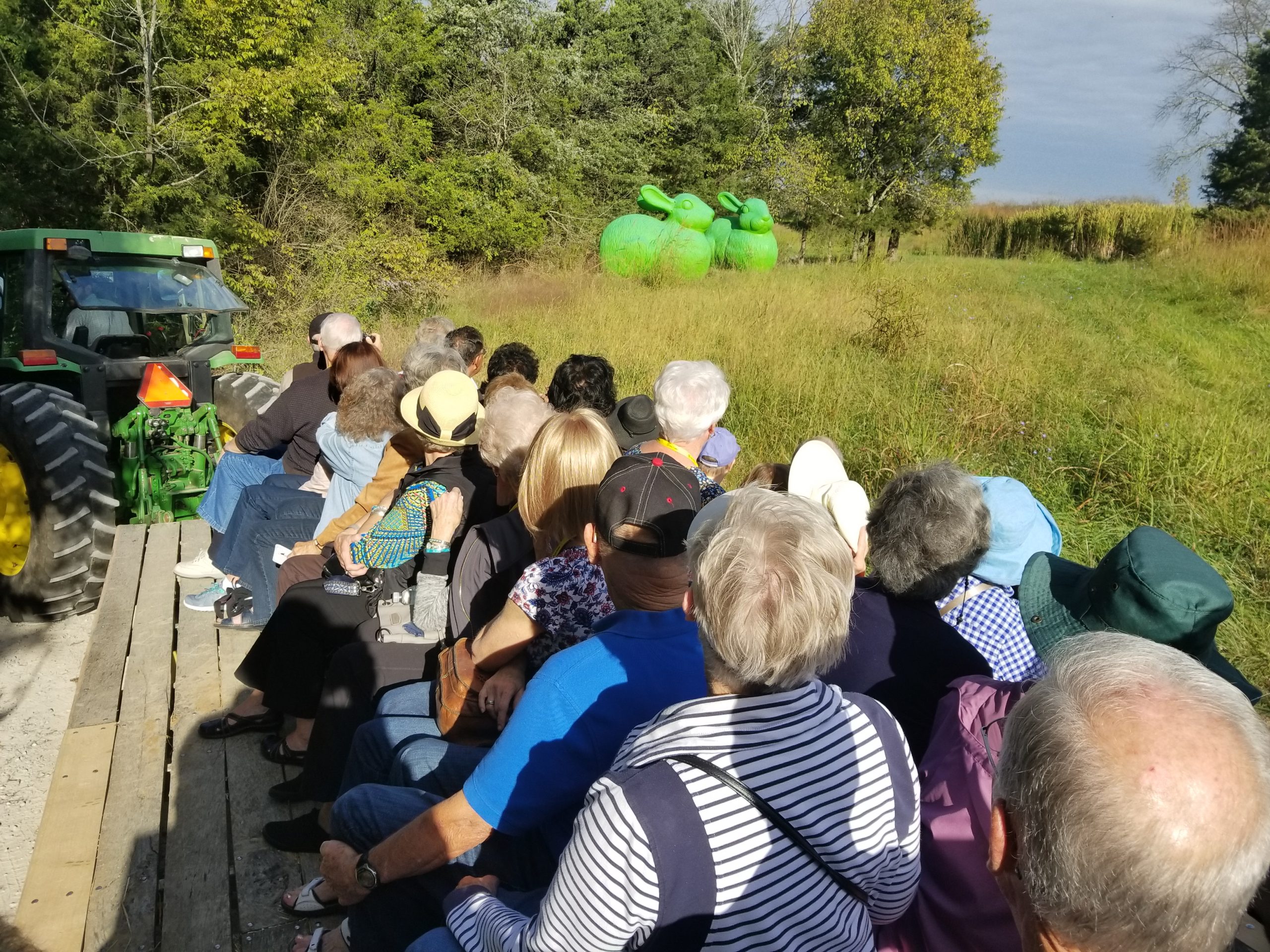 However, it's not all work, work, work at the farm. There is also time for fun. Visitors can enjoy the largest and most gigantic collection of pink snails, green rabbits, and purple elephants in Kentucky. It's outdoor art at its quirkiest and finest. I love a good roadside attraction and this completely fits the bill.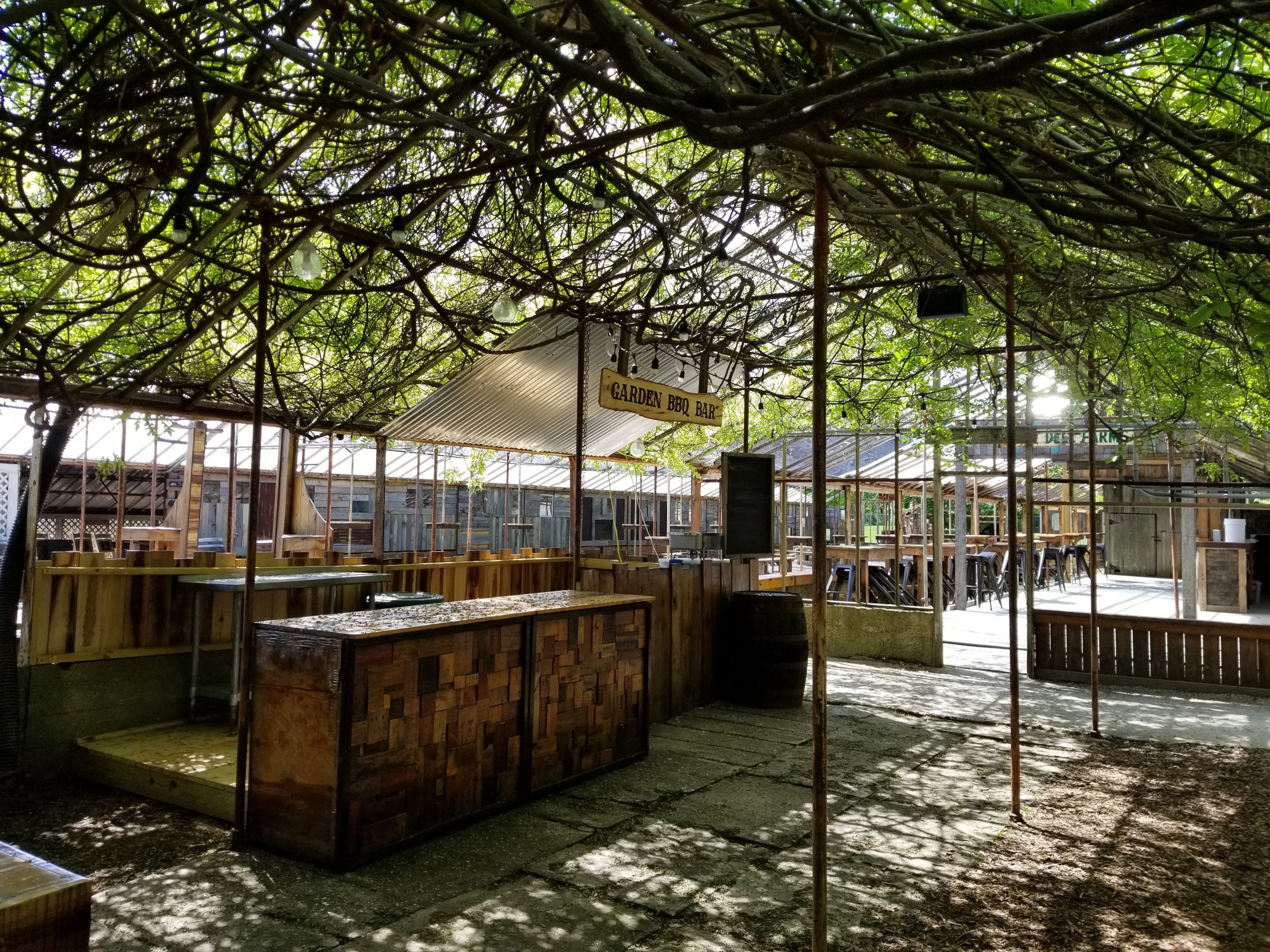 3rd Turn Brewing Oldham Gardens
This is Kentucky's only Craft Brewery, Greenhouse Beer Garden, and Meadery tour. Wow, that's a lot to unpack, but here you'll get beer straight from the source.
Choose from 32 different beers on tap at the beer garden with a mix of local and regional options.
Plus, they also offer up bourbon and fruit slushes.
The gardens are also home the longest communal table in Kentucky at 80-feet-long! I'm loving all the unique discoveries in Oldham County.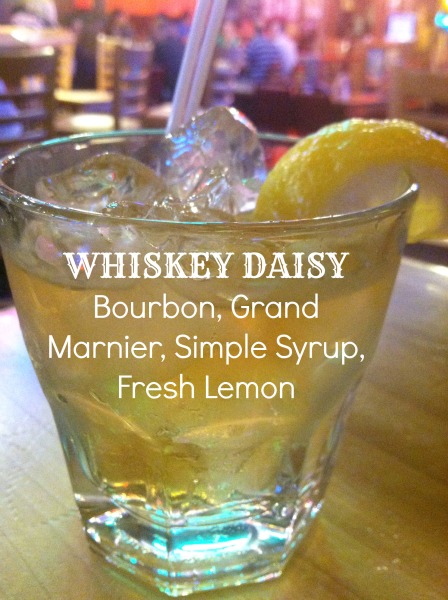 Kentucky Artisan Distillery
This is the first distillery in Oldham County since Prohibition.
This ice cream factory-turned-distillery began as a contract bottler and distiller for different customers.
Today, they are the only completely farm-to-bottle distillery in Kentucky and focus on three distinct brands on their tours.
Honestly, if they still made ice cream and added bourbon to it I think they could be onto something big. 🙂
Hermitage Farm
A historic farm that is most famous for raising the 1953 winner of the Kentucky Derby, Dark Star. Beyond a farm tour, it also offers the most unique collection of horse carriages in the world.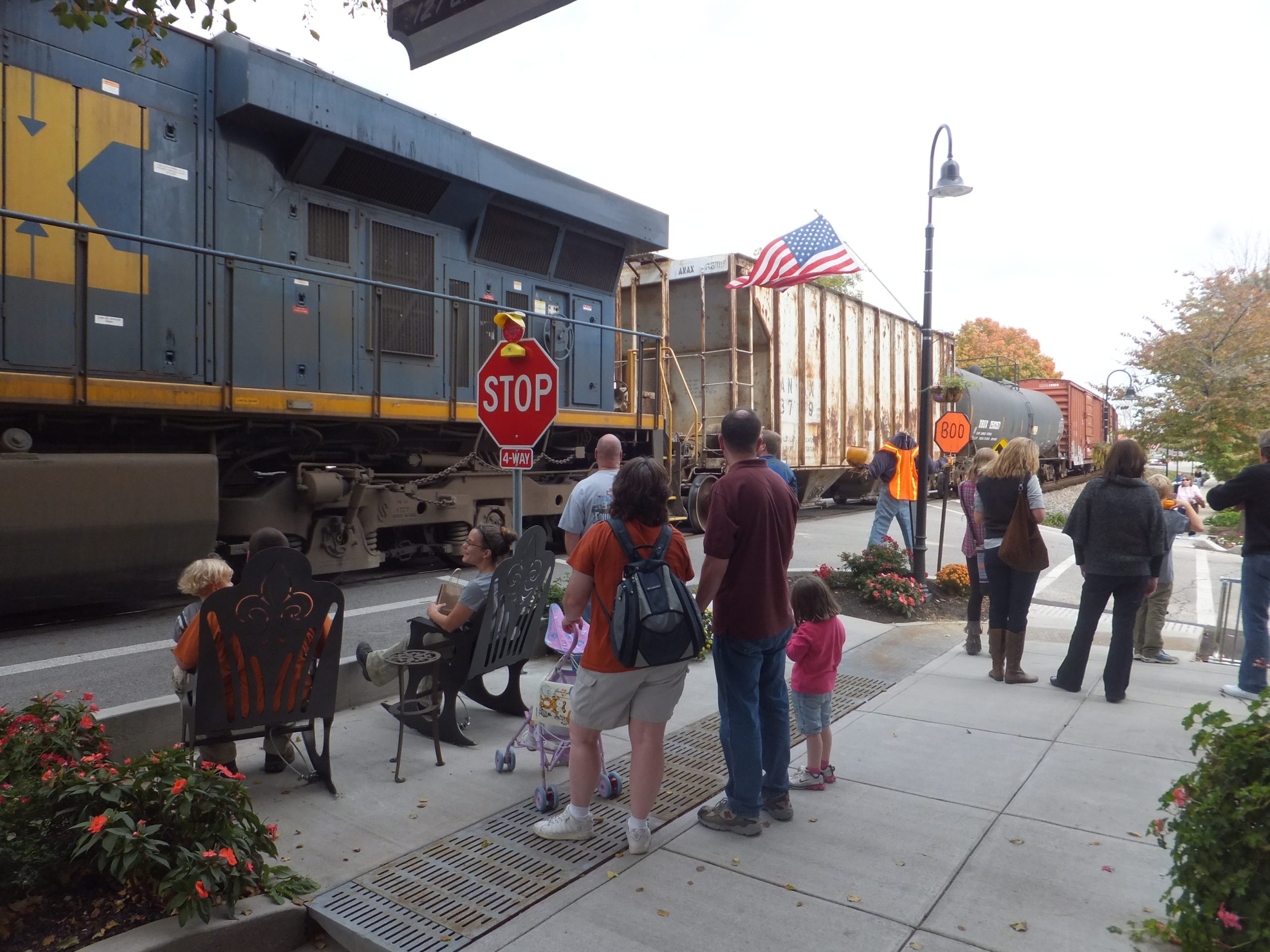 Freight Trains Through Downtown – OnlyInOldhamKY
Train tracks run right down the center of Main Street in downtown La Grange and freight trains still ride those rails.
This is a cool experience for train lovers as its the only town in the world with a freight train running ON its Main Street.
The trains slow way down as they rumble through downtown giving shoppers and diners and up-close look as it travels down the street.
Interestingly enough the train rails are embedded in the pavement so the trains share the street with cars and pedestrians. THAT would be something to see in your rearview mirror!
Train aficionados will want to make their way to the train observation tower for the best view.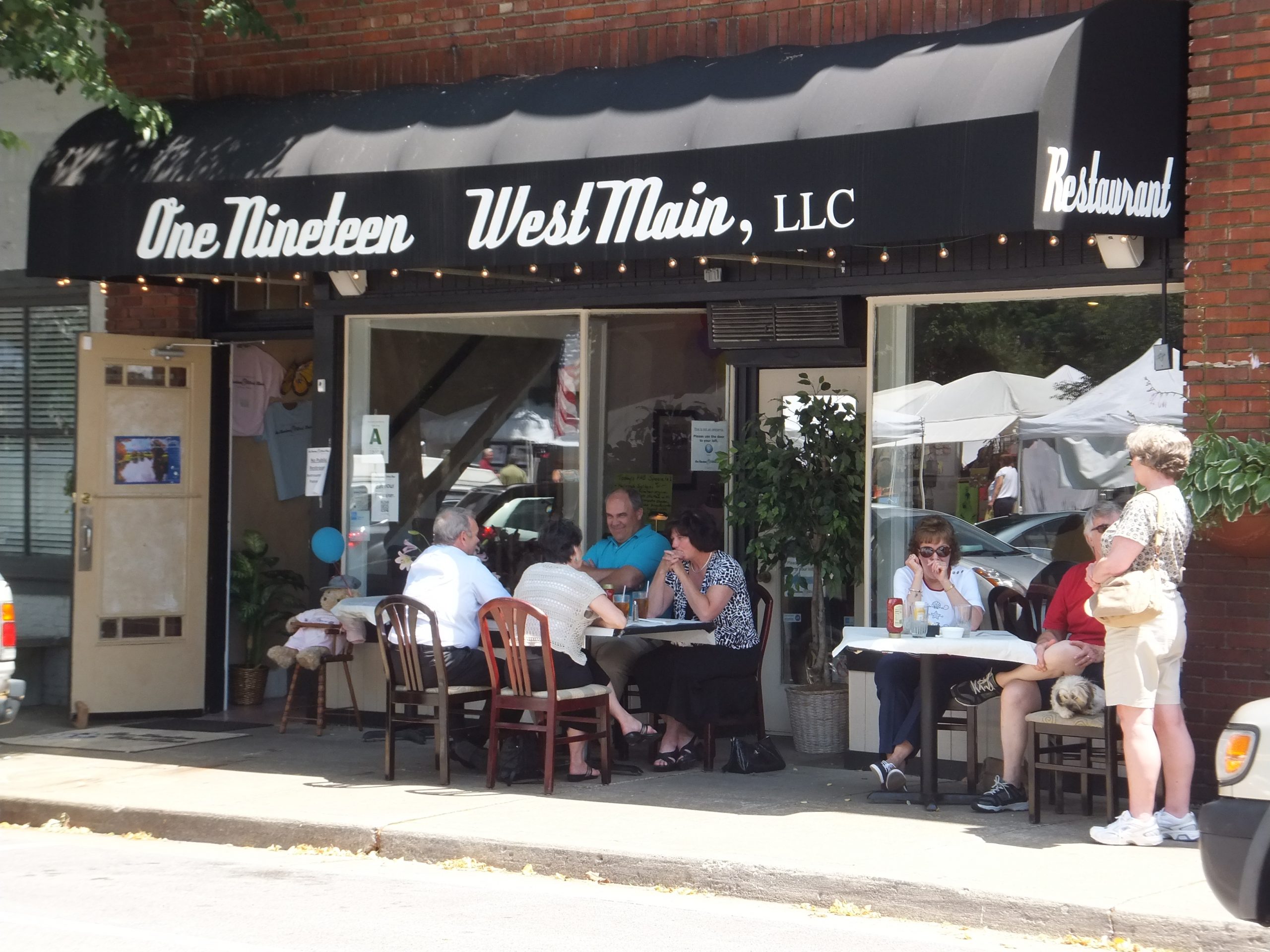 Local tip: Be sure to grab a slice of Kentucky Bacon Pie® from One Nineteen West Main, recently featured on the Cooking Channels show, "The Best Thing I Ever Ate."
While there check out their Trains Trip Idea for even more train info!
Whether you spend the day or spend the weekend you'll leave knowing that some of the best things are found only in Oldham, Kentucky.
Pin Oldham, Kentucky to Pinterest