The Corn Palace, located in Mitchell, South Dakota, a small town in the eastern part of the state, has to easily be one of the best roadside attractions in the state.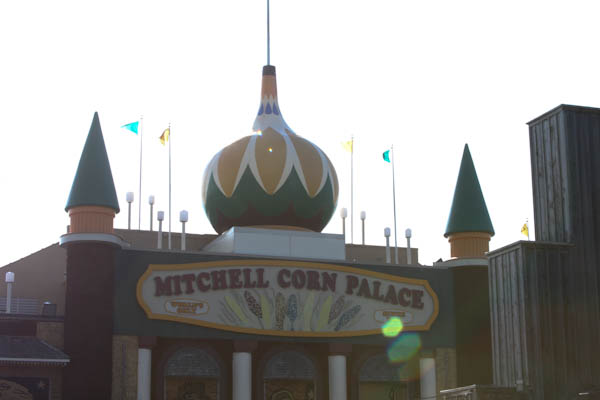 Stopping to see unique things during our road trip is always a must which put this place right at the top of the list.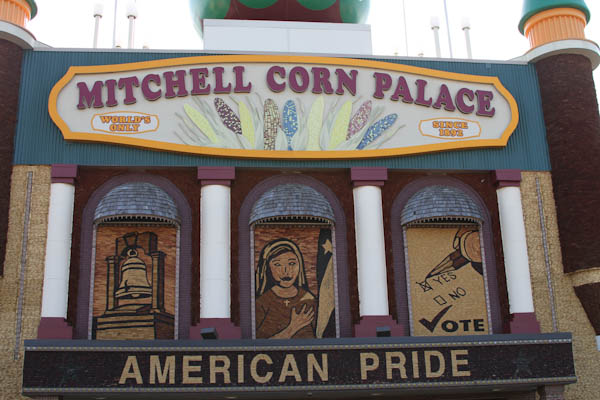 Every year the front displays change to a different scene.
The scenes are decided on by a committee and local artists use corn to create new scenes. All parts of the corn are used in the designs.
The palace is actually a multi-use building for the region and it hosts events throughout the year, including sporting events and stage shows.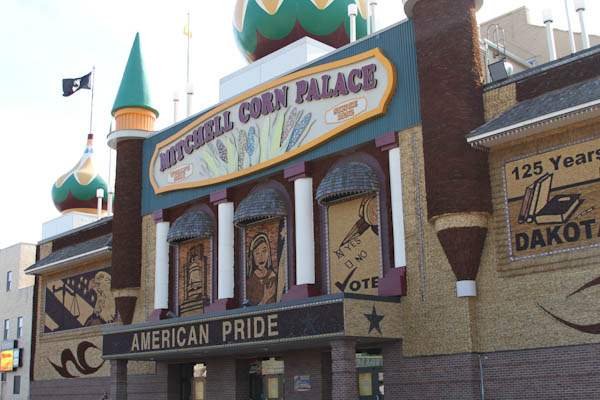 Started in 1892 the palace has quite a long history in the community. Plus, visiting is always free and it's open year round.
There is plenty of parking around the Corn Palace and there are also a variety of shops in the immediate area that are worth a visit.
If you are hungry there are concessions in the palace for purchase.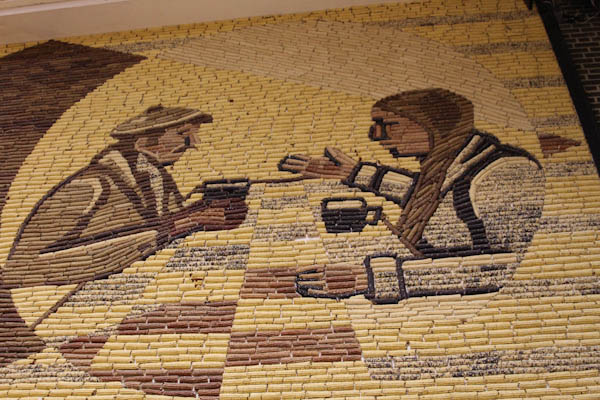 Of course, like any good tourist attraction there is a gift shop available that offers everything from postcards and t-shirts to food items made from corn.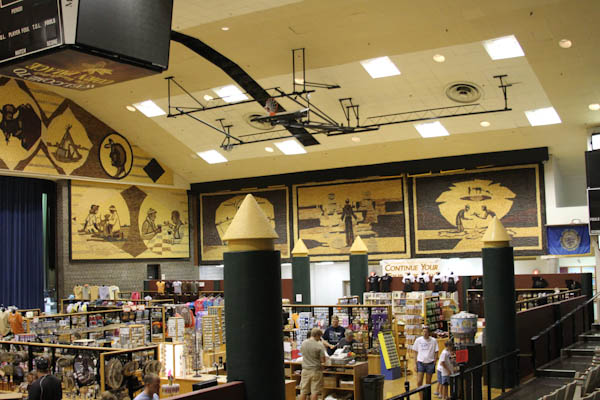 Inside the building, you'll find corn murals so be sure to step inside if the building is open. The intricate art work is amazing.
Over 275,000 ears of corn are used each year to design the palace—that sure helps explain all the corn fields we passed along the way.
Be sure to look close at the murals to see all the different kernel colors used in the designs.
According to the site all the colors of corn are naturally grown with special seed raised just for the Corn Palace. Each color must be planted in separate fields to maintain its pure color.
This is definitely an interesting stop along a South Dakota I-90 road trip and is a great place to get out and stretch your legs.
Check out these other things to do in South Dakota!
Pin the Corn Palace to Pinterest