To truly experience southern Louisiana you have to get out on the water. There are rivers, bayous, and swamps all waiting to be explored in New Orleans Plantation Country.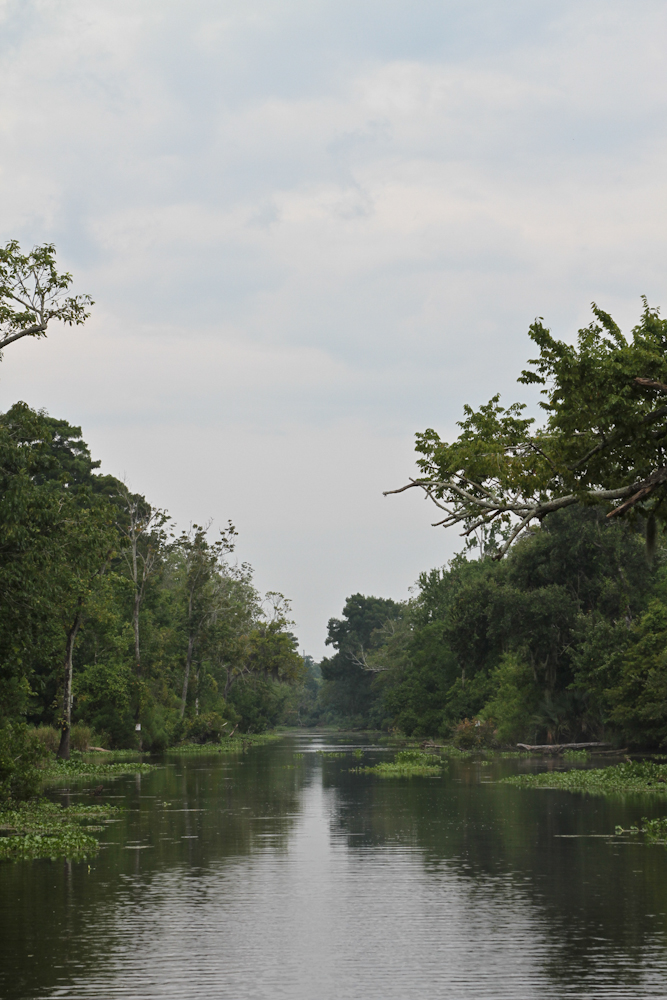 Floating through the swamp with Cajun Pride Swamp Tours of New Orleans Plantation Country was a great way to experience nature up close and personal.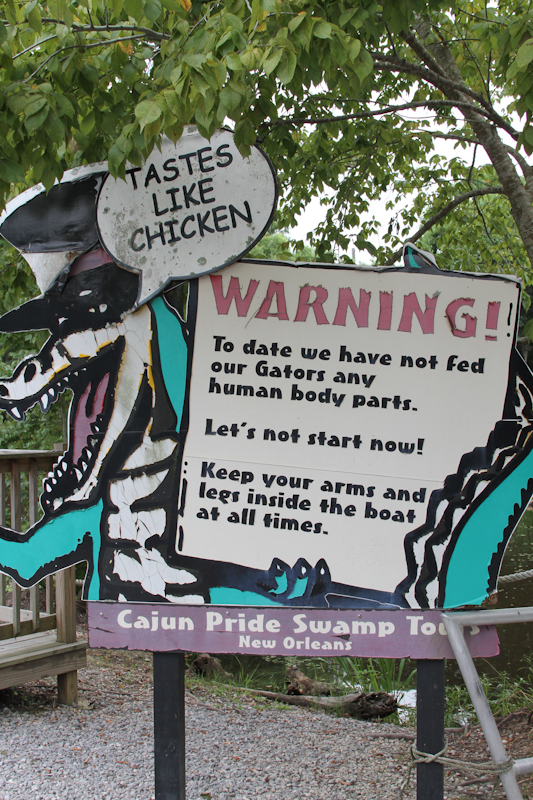 CAJUN PRIDE SWAMP TOUR
Cajun Pride Swamp Tours is located an easy 20-minute drive from New Orleans and is a short 1/2 mile off of US 10.
The dirt parking lot has plenty of free parking. It's a short stroll from the parking lot to the ticket building and boat dock.
If you don't have a car during your NOLA vacation, Cajun Pride Swamp Tours will pick you up from your New Orleans hotel.
We drove and arrived just in time for the tour and were able to sit at the front of the boat.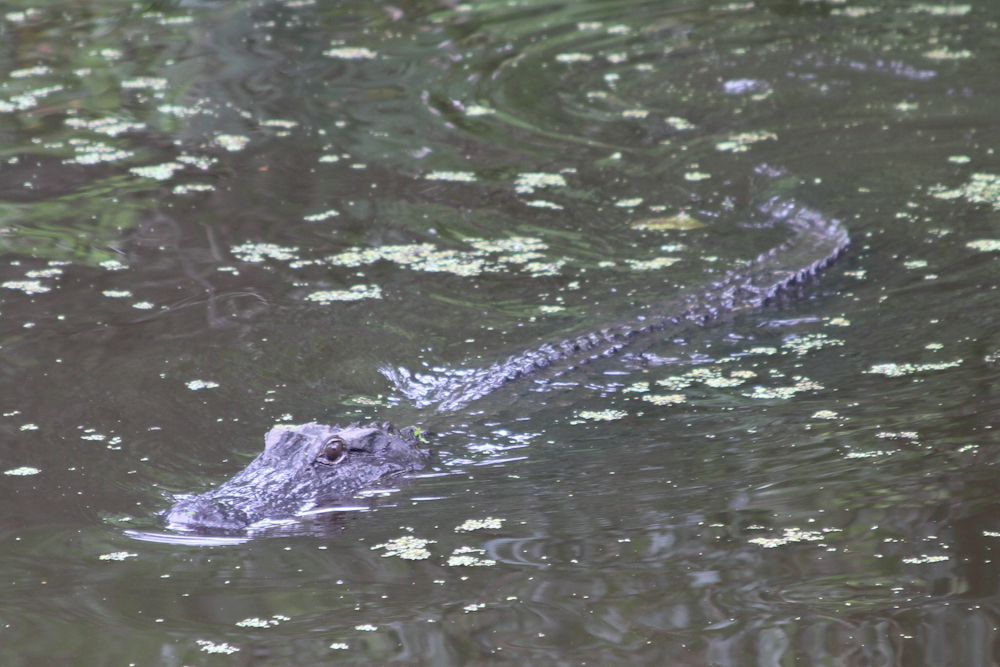 Cajun Pride introduces guests to life on the Manchac Swamp, a privately owned waterway without any other recreational boats in the area.
Nolan, our tour guide and boat captain, had us loaded and underway within a few short minutes.
Quietly gliding through the swamp waters it's not long before we spot our first gator.
As Nolan continue to guide us through the swamp he shares stories of Cajun life in Louisiana and tells us about the wildlife we are seeing all around us.
Alligator Spotting Tip
Look for consistent ripples, like little waves, in the water
and chances are you'll spot an alligator.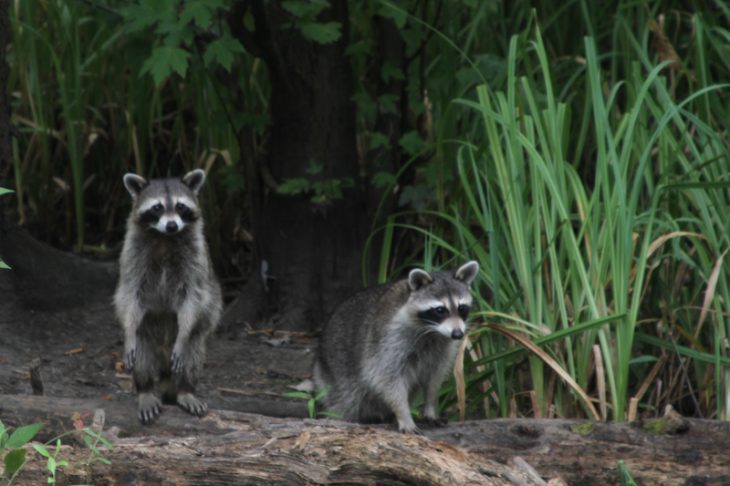 Be sure to watch the shores for masked bandits (aka raccoons). During our tour, these adorable critters watched us from the shore.
Captain Nolan tossed a few marshmallows their way, small bickering ensued until more marshmallows landed nearby and all was peaceful again in the animal kingdom.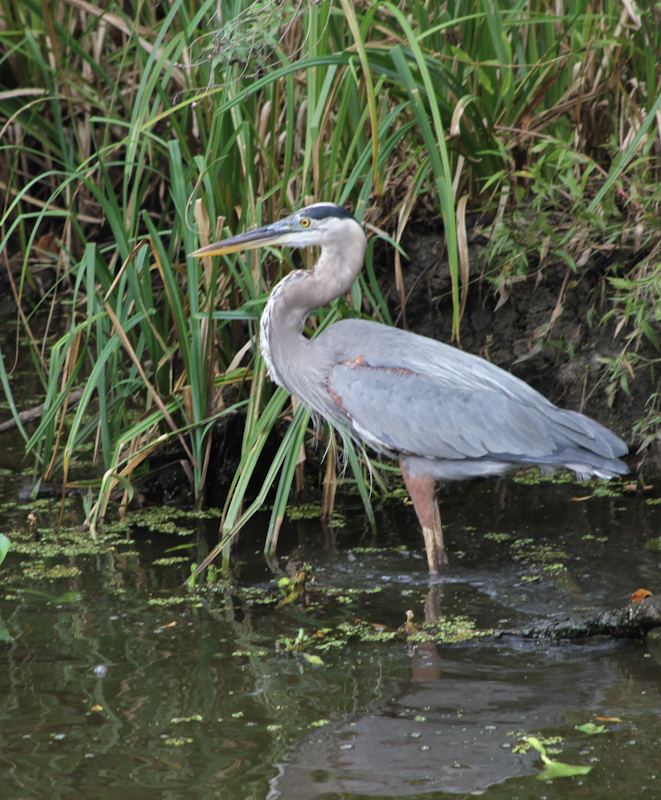 As we continued along the swamp we saw many, many alligators and a few varieties of birds including a snake bird and a blue heron.
Nolan continues his narrative and I finally learn about the origin of Tupelo Honey and how Cypress trees are now a protected tree and can't be easily harvested.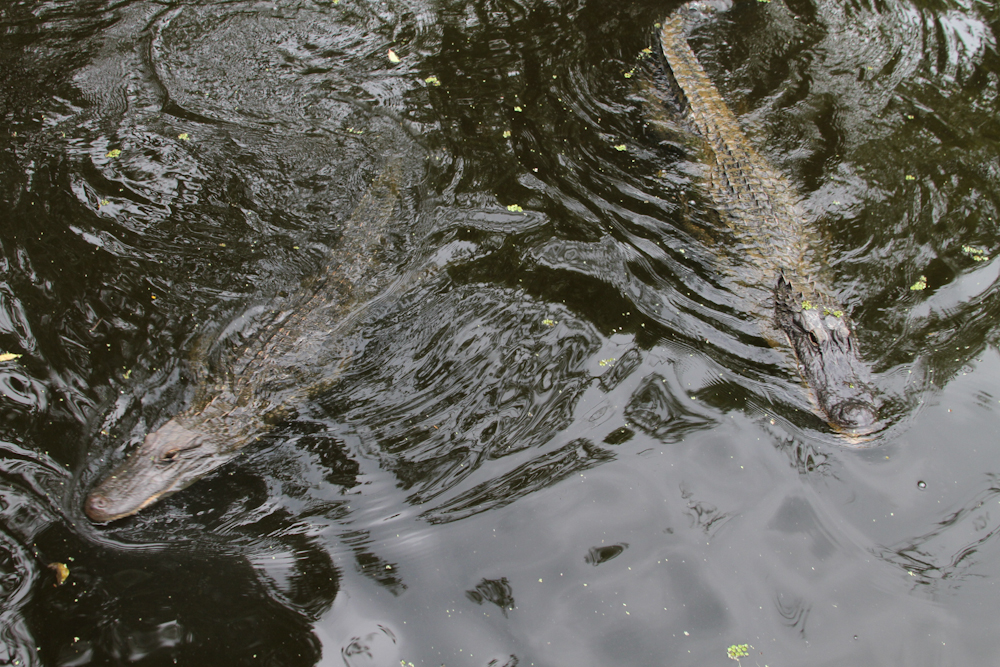 I also learn interesting facts about other critters found in and near the swamp and I'm pretty sure I don't want to jump in the water anytime soon.
Nolan assures us we would be just fine in the water. I'll take his word for it as I don't have any desire to test his theory.
I was pleasantly surprised by the number of alligators and wildlife I spotted during this 1.5-hour cruise. I lost count of the number of alligators, but they were plentiful.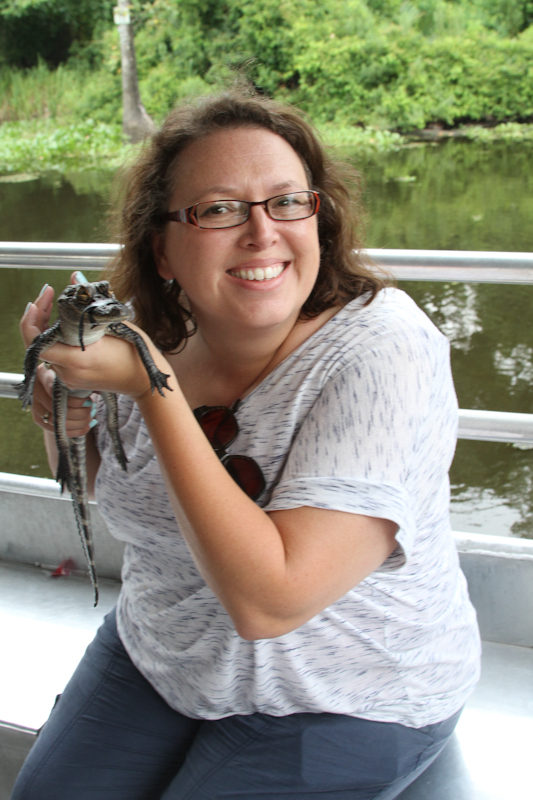 Towards the end of the cruise, Captain Nolan brought out a small alligator for us to hold. It is so cute!!
The best time to visit Cajun Pride is probably Spring or Fall.
In the winter and summer, the alligators tend to stay lower in the water.
I think we were just lucky to be in Louisiana on a day when the weather wasn't unbearably hot which is why we spotted so many alligators during our tour.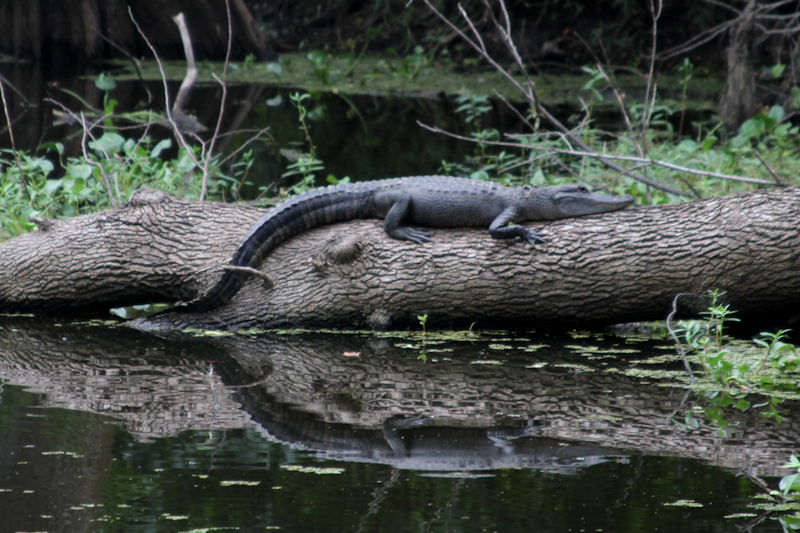 Know before you go:
Website: http://www.cajunprideswamptours.com/
Cost: Tours start at $20, a variety of tours are available.
Parking: FREE
Hours: Open year round, multiple tours offered daily. See site for complete details.
Tip: Guide tip is not included in your ticket price, but are welcome and appreciated.
Disclaimer: Cajun Pride Swamp Tour tickets provided by New Orleans Plantation Country.
Pin Cajun Pride Swamp Tour to Pinterest