In true Delta style, Greenwood, Mississippi is brimming with history, music, and delicious Southern eats.
I soaked up as much of all these things as I could during my quick stop in Greenwood, Mississippi.
As is usually the case there is never time to see and do it all, but we squeezed in as many best things as possible and we don't regret one minute of the time we spent here.
Things To Do in Greenwood, Mississippi
Speaking of good eats, Viking Cooking School is a must when visiting the Greenwood area. Viking, the company that made professional-grade kitchen appliances a thing for homes.
Sign up for a cooking class and have the opportunity to use all of their amazing appliances.
From the novice to the experienced and everyone in between, these classes are so much fun for all!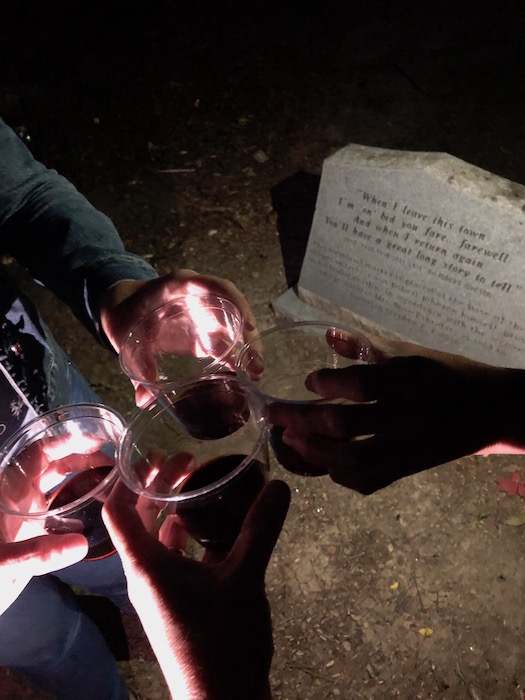 Robert Johnson, the blues legend famous for allegedly selling his soul to the devil for musical talent, met his end in Greenwood, Mississippi.
At only 27 years old, Johnson passed away in a tenant house after being poisoned by a jealous husband, so the story goes.
While there are three different sites where he may have been buried, the most likely place is in the graveyard at Little Zion Missionary Baptist Church just north of Greenwood.
This is an opportunity to grab a drink and toast a famous blues legends who left a lasting impact on the blues world.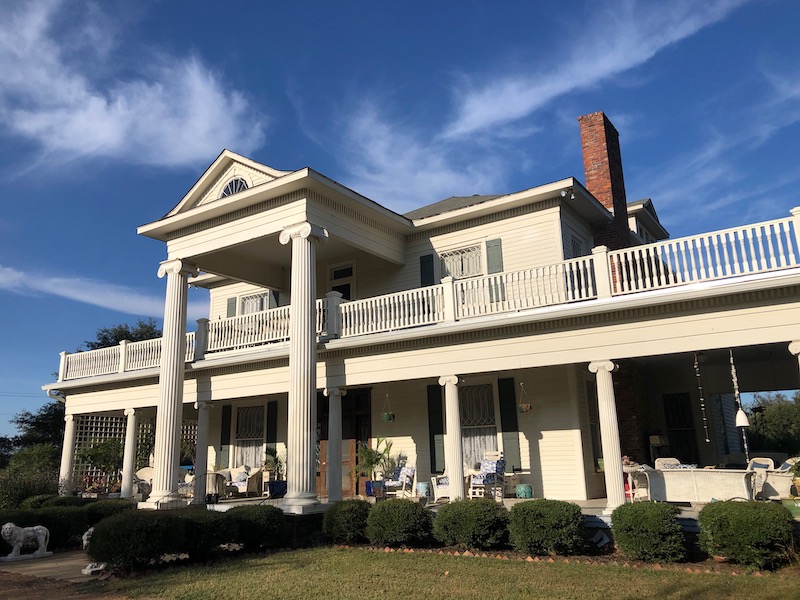 "The Help" Tour takes you on a self-guided driving tour of the film site for the movie "The Help" was filmed in Greenwood.
This movie, based on the novel written by Mississippi native, Kathryn Stockett, brought lots of famous faces to Greenwood.
The tour points out the places where the actors stayed, ate, and played.

A stay in Greenwood cannot be complete without a visit to Turnrow Books.
Often referred to as "the most beautiful bookstore in America," and being voted Greenwood's Favorite Retailer, Turnrow has earned its place on the map.
They often host community events including live music and art exhibits, as well as invite authors of all kinds to speak and sign books. You can find quite a collection of signed books.
The Turnrow Cafe is an excellent place to grab a light lunch and stay awhile. They also offer excellent coffees and craft beers.
In the evenings, the cafe is the place you'll often find author signings and readings, art displays, or local musicians.
You'll also want to swing by the Mississippi Gift Company to take home a piece of Mississippi with you.
If bridges and architecture interest you be sure to check out the Keesler Bridge.
It's a swing bridge the features ornamental railing of steel design on the swing span. The bridge has been rehabilitated and preserved.
Where To Spend Time In the Great Outdoors Near Greenwood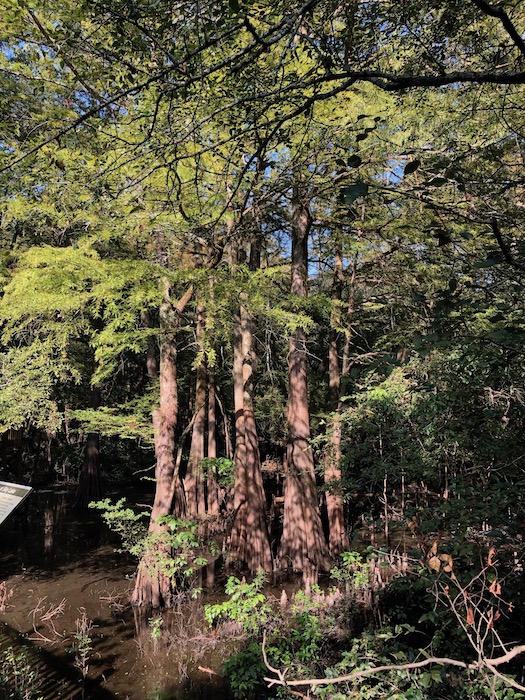 If there's time, take a drive out to Sky Lake for an easy hike or paddle among the ancient Bald Cypress trees.
Many of them are 1,000+ years old. The oldest tree at Sky Lake measures 47-feet around and 70-feet tall. There is a slightly smaller tree 300 yards away from this one and the two of them are the largest trees in Mississippi.
The park is also full of wildlife including birds, mammals, fish, and other small critters.
The boardwalk provides an easy stroll and is 12-feet above the forest floor giving you a great opportunity to photograph wildlife and the Bald Cypress trees.
If you prefer to paddle there is a great 2 1/2 mile paddling trail here. The best time to paddle is late fall to early summer when water levels are higher. Be sure to bring bug spray!
Museums to Visit in Greenwood, MS
Museum of the Mississippi Delta (Formerly Cottonlandia Museum)
A museum about not only cotton and agricultural history in the Delta, but also about so much more.
Nine galleries showcase everything from Mississippi's Native Americans, the Delta Swamp, Local Military History, Fossils, Feathers, and Fur, a Mississippi Art Collection, and Civil War plus a few others.
If you find yourself passing by Leland, MS on your way to/from Greenwood you'll want to check out the birthplace of Jim Henson Kermit the Frog. A small, adorable museum dedicated to all things Kermit the Frog.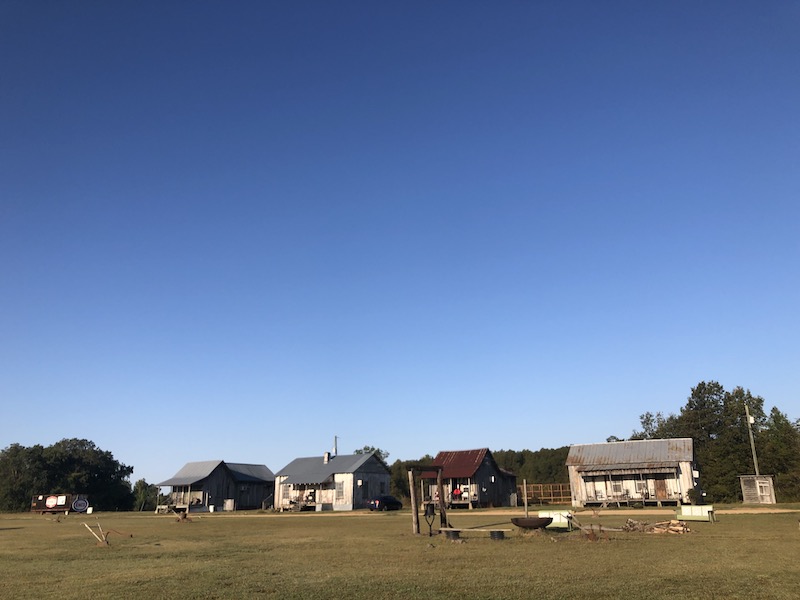 Where to Stay in Greenwood, Mississippi
The Tallahatchie Flats,58458 Co Rd 518, is the perfect lodging for your time in Greenwood.
These "tenant houses" are beautifully preserved examples of the kinds of homes many of our favorite blues musicians spent their lives.
Each farmhouse was acquired from surrounding plantations and settled along a river with cotton fields as a backdrop.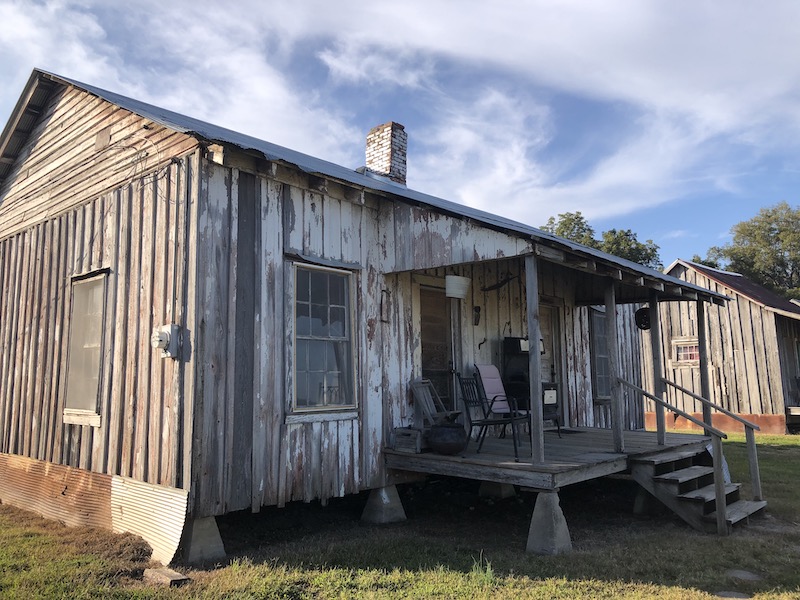 The houses offer modern amenities such as indoor plumbing, a full kitchen, heat, and A/C.
But the antique furniture and rustic nature of the houses ensure an authentic experience.
There is nothing quite like sitting on the porch, under a star-studded sky, surrounded by the silence only this deep country lodging experience can offer.
Named, in part, after the fertile alluvial soil of the Mississippi Delta, the
Alluvian Hotel,
305 Howard Street, is a cosmopolitan boutique hotel in the heart of the Mississippi Delta.
Complete with 45 luxurious guest rooms, 5 suites with plenty of room to relax and enjoy your time in the Delta, the Alluvian Spa, the Viking Cooking School and fine dining options.
Where to Eat in Greenwood, Mississippi
We only had time for one meal in Greenwood and it did not disappoint.
I recommend Fan and Johnny's. They offer authentic southern cuisine, smoking their meat in their own smokehouse behind the restaurant. It is a quaint and adorable local eatery that will not disappoint.
More information about Greenwood, MS
Nearby Cities to Visit in the Delta Region in the Southern United States
Yazoo City, MS: Why You Need To Visit
Cleveland, MS: The Perfect Girlfriend Getaway
Things To Do In Mississippi: The Ultimate Travel Guide to the Magnolia State
Pin 24-Hours in Greenwood, Mississippi to Pinterest