Recently I had the privilege of spending the weekend right in the heart of the Mississippi Delta in the historic town of Cleveland. This beautiful town sits on the Blues Highway and lays claim to being the birthplace of the blues.
As a faithful fan of all things music, I couldn't wait to explore this musical town!
There is so much you can pack into a weekend. I'm sharing some of my favorite things to do. I highly recommend getting to the Grammy Museum if at all possible (they are open on weekends).
Also, grab some take-away lunch at Crave or Delta Meat Market and drive over to Dockery Farms for a picnic. It's an incredible historic site and the refurbished cotton gin is worth the visit. Be sure to watch the video that plays on a loop during your visit. There is also the option to hear some blues music while there. Such a cool stop on my Cleveland, MS visit.
If you can't fit everything into a 2-night, 3-day visit I, personally, think you should stay an extra day or make plans to return. I was there for a 1-night, 2-day visit and can't wait to go back!
Just a note, this also makes a great destination for a girlfriend getaway.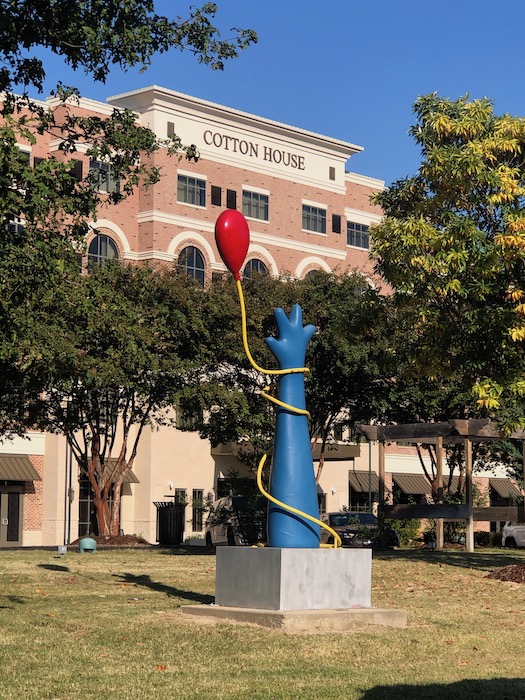 Where to Stay In Cleveland
I enjoyed a comfortable stay at The Cotton House which is right in the middle of downtown. I had easy access to so much that Cleveland has to offer right outside the doors of this modern, Southern hotel.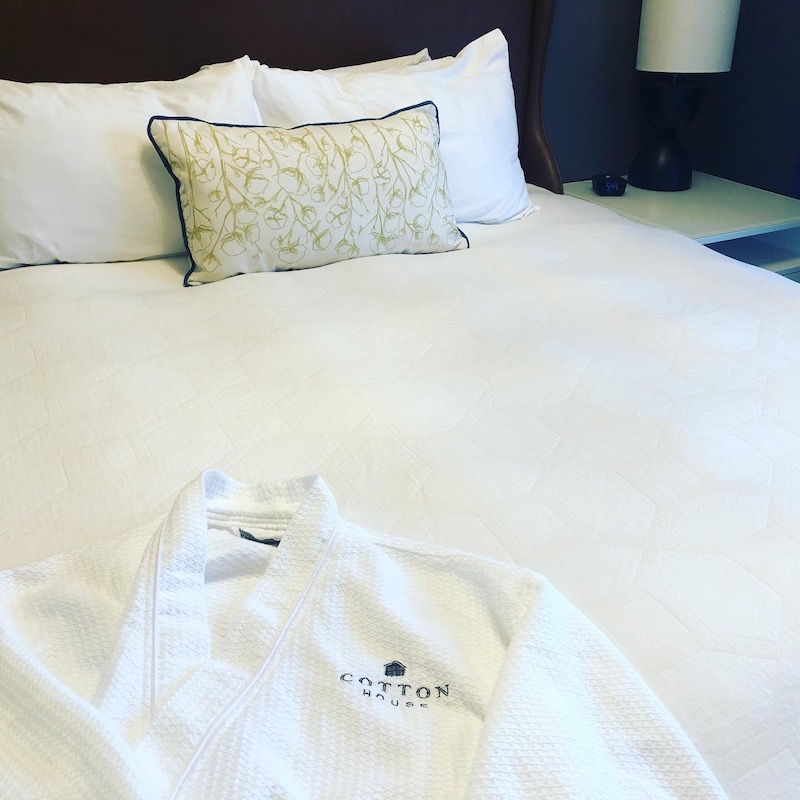 The Cotton House offers free wifi, premium TV channels, and comfortable robes. My favorite bonus amenity was an old-style record player complete with vinyls of some of my favorite blues musicians.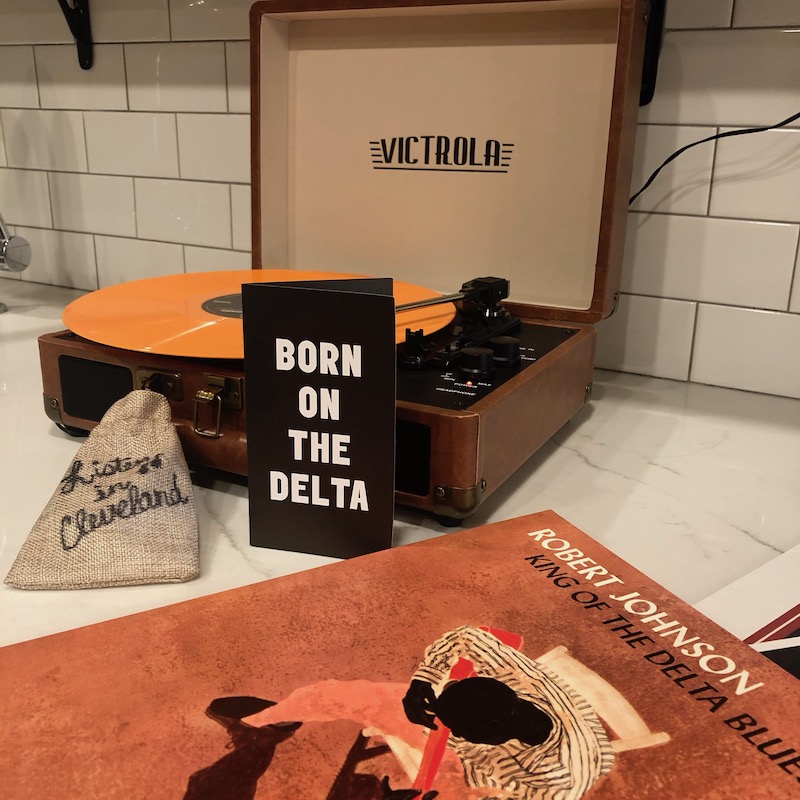 The suite I stayed in had a spacious sitting area where I could snuggle up in my robe and relax to the sounds of the blues.

Where to Eat in Cleveland
You will not have a hard time finding something to eat in Cleveland. The hard part will be deciding where to go. I'm sharing my favorites here and wrote more about Cleveland dining options that you'll want to check out.
Hey Joes & Mosquito Burrito are sister restaurants that are a must-visit in downtown Cleveland. Hey Joe's offers classic burgers, salads, and sandwiches while Mosquito Burrito, obviously, has your tex mex favorites. The open-air, outdoor patio with local, live music made this a favorite stop! This is also the home of Keep Cleveland Boring, which is a non-profit organization on a mission to make Cleveland exciting through unique events throughout the year.
For a light lunch while you tour Cleveland, stop into the Crave Bistro and Espresso Bar. They specialize in gourmet sandwiches, fresh salads, and delicious soups. You can top off your light lunch with a cookie and coffee.
Speaking of coffee, Mississippi Grounds is the place to go for your morning cup o' joe. Once the home of a service station, this unique coffee spot also offers breakfast, lunch, and dessert.
Backdraft is an award-winning restaurant with, as its name suggests, a firehouse theme. They specialize in steaks and seafood, and boast a full service bar.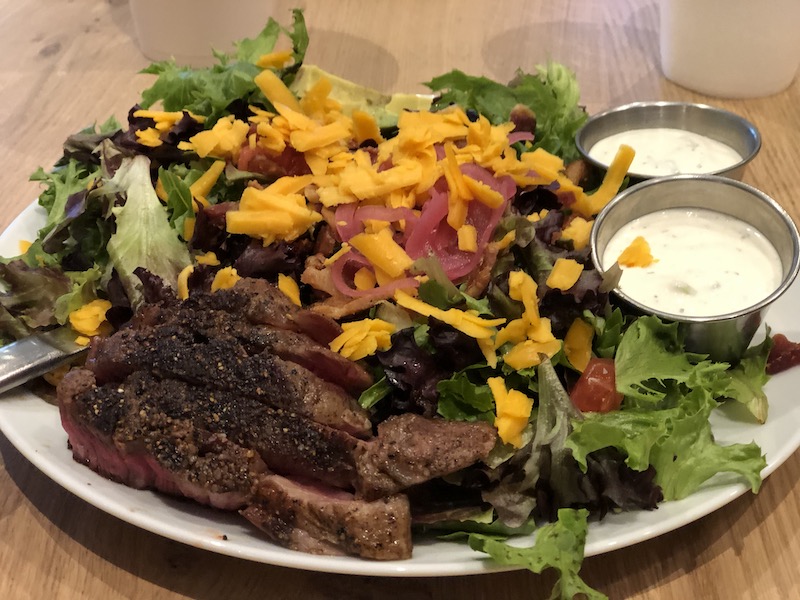 The Delta Meat Market is both a specialty grocer and a full-service restaurant. I didn't even have to leave the Cotton House to enjoy some of their meats and cheeses, to take advantage of their grab-and-go options, or to sit and stay awhile. Whatever you choose to do, you'll be glad you did. Chef and owner, Cole Ellis, is a James Beard award-nominated chef, and it shows in his delectable offerings!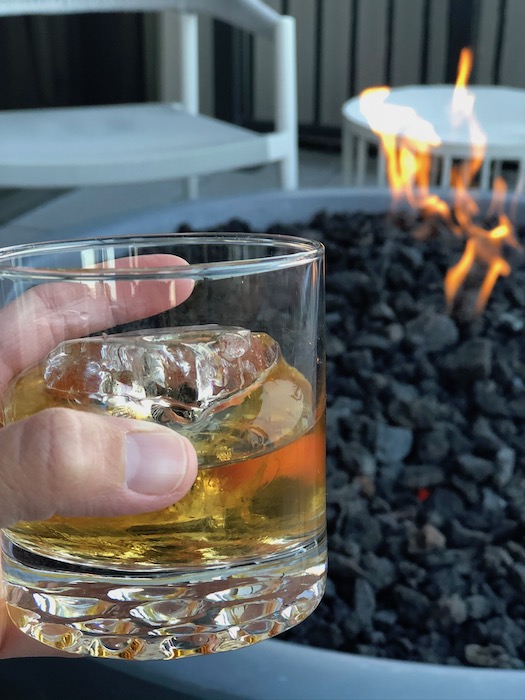 Also located within The Cotton House is Bar Fontaine. Actually, Bar Fontaine is on top of the Cotton House! This rooftop bar and restaurant is not to be missed. Not only does it offer European-style cuisine and an extensive array of wines, cocktails, booze, and draft beer, it also offers a one-of-a-kind rooftop view of Cleveland.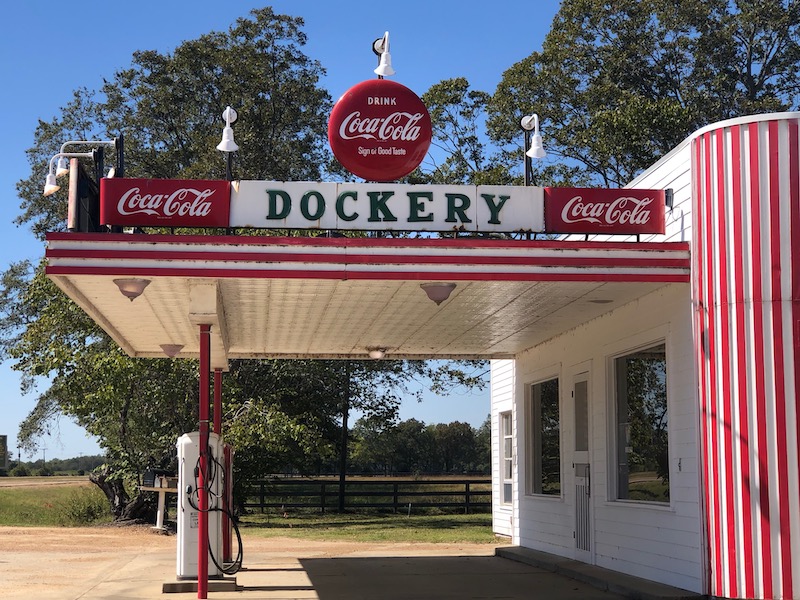 Things To Do In Cleveland
Cleveland is a beautiful town, with meticulously manicured landscaping, brick walkways, and victorian lighting. There is nothing quite like strolling along the historic downtown walking trail. I could have spent my entire weekend shopping, visiting art galleries, admiring antiques, and enjoying the unique dining. And, well, I did just that! And so much more.
The Sculpture Garden, located in the front of the Bologna Performing Arts Center, is unique and fascinating. Born of a vision to draw noteworthy attention to Delta State University, the Sculpture Garden is home to both temporary and permanent sculptures. You'll find some of the sculptures scattered about downtown, as well.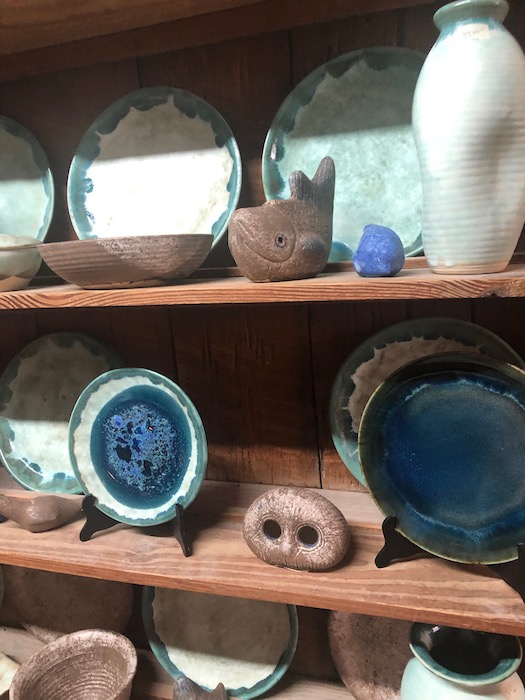 McCarty's Pottery is a stunning collection of handmade pottery. Offering one-of-a-kind pieces that range from artistic to functional, McCarty's is the ideal place to pick up something to remember Cleveland by. Be sure to stroll through the gardens and grab a bite to eat at The Gallery Restaurant. I ended up buying a number of gifts while here. There are so many great options you'll have a hard time deciding which ones to take home.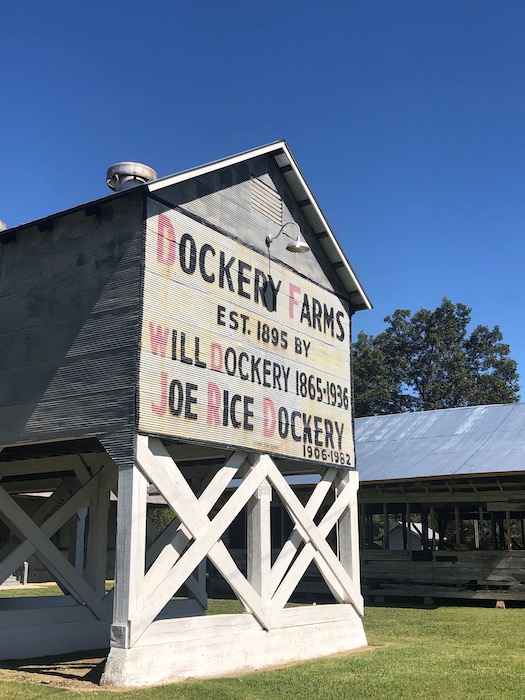 Dockery Farms is a must-see stop in Cleveland! It was once a thriving cotton plantation, widely considered the birthplace of the blues. Check out the newly refurbished Cotton Gin and be sure to watch the video there, as well as the video located underneath the service station. I enjoyed exploring Dockery Farms at my leisure and also enjoyed a picnic lunch. I was there mid-week and had the entire place to myself.
At the Delta Center for Culture and Learning, an entire wall displays face casts of blues legends both living and deceased. These incredible plaster castings were created by a blind artist named Sharon Mcconnell. The Delta Center for Culture and Learning is also the home of the Mississippi Delta National Heritage Area.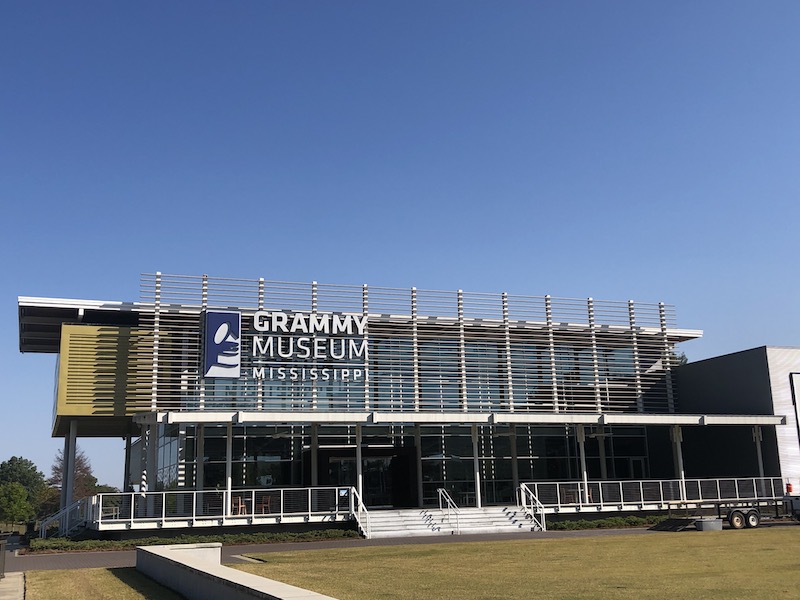 The Grammy Museum is 26,000 square feet of interactive and exciting exhibits celebrating the power of music. You will also find some sculptures that made their way to the grounds of the Grammy Museum from the Sculpture Garden. This was closed when I was in town, but I've heard so many great things about this museum. I'll be sure the go back when the museum is open.
The Railroad Heritage Museum celebrates the fact that Cleveland owes its existence to the railroad. Thousands of artifacts, photographs, and documents bring the significance of the railroad back to life. Walkthrough the 1941 Illinois Central caboose and admire the largest O gauge model railroads in the Southeast.
Pin The Perfect Cleveland, MS Weekend Getaway to Pinterest