The first thing that pops to mind when we think of Utah are usually images of vast deserts and Mars-like landscapes and not small towns to visit, but there's a lot more the Beehive State has to offer visitors!
Home to tons of natural landscapes that range from deserts to sky-high mountains, the Beehive State is also home to lots of small towns and villages that are worth visiting.
Many of these small towns are actually gateways to national parks and ski resorts, but they each hold their own charm and are worth lingering a while in, especially for those who are into history, arts, fine dining, and vintage vibes.
Below is a list of amazing small towns to visit in Utah that absolutely need to make it into your itinerary through the state.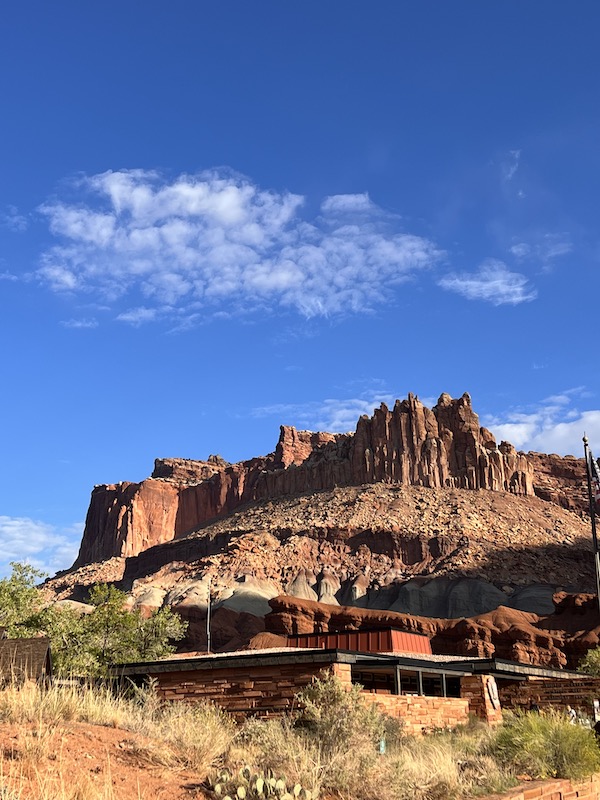 9 Of The Best Small Towns to Visit in Utah
Torrey
Torrey is home to only two hundred residents, making this small town more like a village than anything else.
Torrey acts as the gateway to Capitol Reef National Park, but there's a lot more to it than meets the eye.
Aside from exploring Capitol Reef, Torrey is home to a glorious Southwestern charm.
During the summer months, this small town bursts into life as it hosts the Cowboy Music festival!
Moreover, Torrey has plenty of natural destinations worth checking out aside from Capitol Reef, including canyons, verdant forests, and Thousand Lake Mountain, where you'll find plenty of hiking trails and alpine lakes.
Brigham City
Located on the skirts of the Wellsville Mountains, Brightman City is a quaint alpine locale that homes beautiful historical buildings backdropped by snow-capped peaks.
Aside from exploring the historical goodness at Brightman's downtown, a must-see attraction nearby is the Bear River Migratory Bird Refuge, where you can observe hundreds of different bird species, including American White Pelicans during the summer and Tundra Swans in the fall.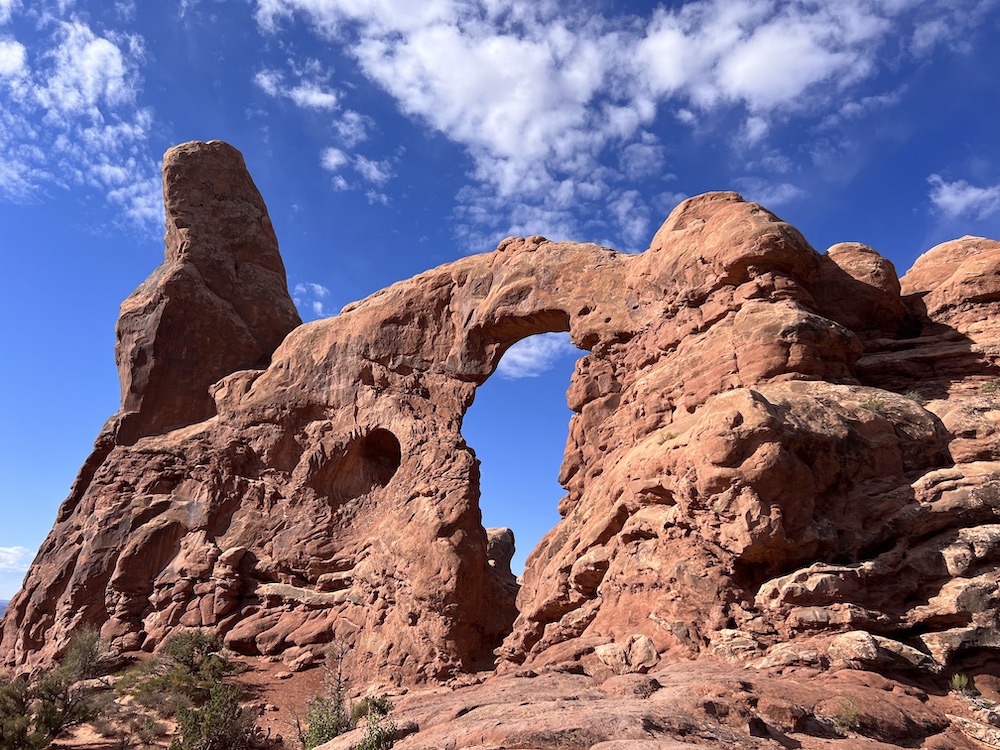 Moab
Moab is Utah's gateway to the desert and a fantastic place to feel Western vibes like you never have before (in fact, it has been the setting of many Western films over the decades!)
Located close to Canyonlands and Arches national parks as well as the lesser-known Dead Horse Point State Park, desert landscapes reign supreme in and around Moab.
Aside from exploring the nearby parks, make sure you linger in Moab for a while in order to experience its foodie scene as well as check out its fabulous museums.
Panguitch
Founded by Mormon pioneers amid towering mountains and idyllic lakes, a visit to Panguitch will make you feel as though you traveled back in time.
During your time here, you'll get to spend your days walking amid historic red brick buildings, many of which now host antique shops, cozy cafes, local art galleries, and boutique craft stores, making it a dream for those who love all things creative.
Midway
Tucked away in the Wasatch Mountains, Midway is a perfect destination in Utah to visit no matter the time of the year.
During the winter months, Midway is a go-to for winter sports, including cross-country skiing and snowboarding. In fact, the 2002 Salt Lake City Winter Olympics was held here!
Summer brings in tons of other activities, including scuba diving in Homestead Resort, boating at Deer Creek Damn, golfing, swimming, fishing, and more!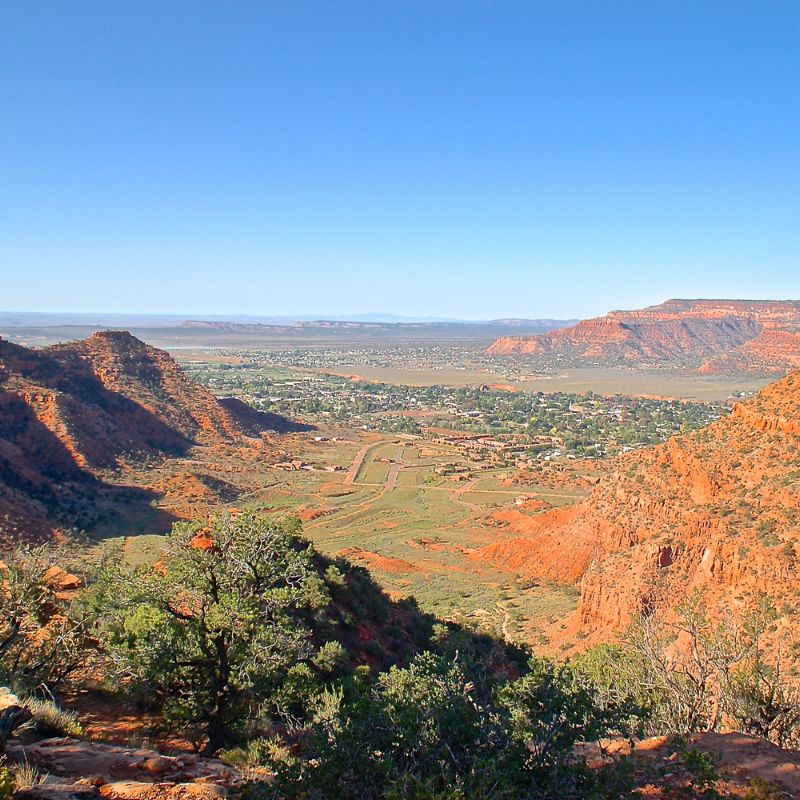 Kanab
Set right on the Arizona border, Kanab is often nicknamed "Little Hollywood" because it's been the setting of many movies, including The Lone Ranger, Planet of the Apes, and Stagecoach.
Moreover, Kanab acts as the perfect place to base yourself in order to explore some of Utah's most beautiful slot canyons, including Buckskin Gulch and The Wave.
Huntsville
Founded during the 19th century by Jefferson Hunt, a member of the American Mormon Battalion, Huntsville is a gorgeous historic small town that sits amid pristine nature.
To the east of Huntsville, you'll find a rolling valley that turns into glorious red and yellow tones as fall arrives. To the west, you'll find the Pineview Reservoir, a place where watersports and recreational activities are held almost year-round.
Moreover, Huntsville is also home to the Snowbasin Resort, the oldest ski resort in Utah and a perfect place to head to during the winter months for some serious fun in the snow adventures!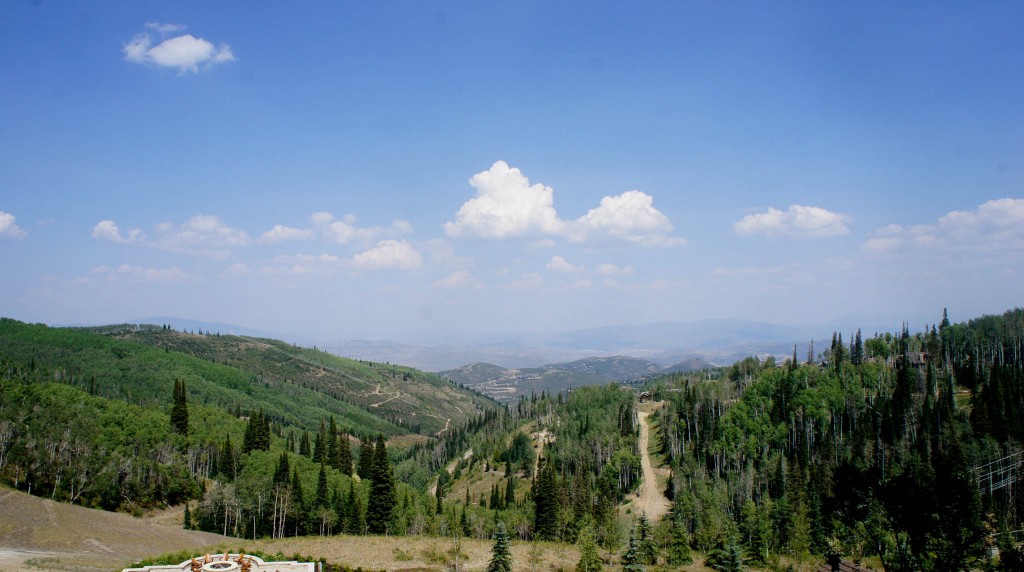 Park City
Located close to Salt Lake City, Park City acts as the perfect getaway for locals and visitors alike.
While the main attractions at Park City are its ski resorts during the winter months, this small alpine town offers a ton of other interesting things for visitors to do year-round, including fine dining, hotels perfect for staycations, hiking trails galore, and tons of classy bars to spend the night in.
Moreover, Park City is also host to the Sundance Film Festival, the largest independent film festival in the United States.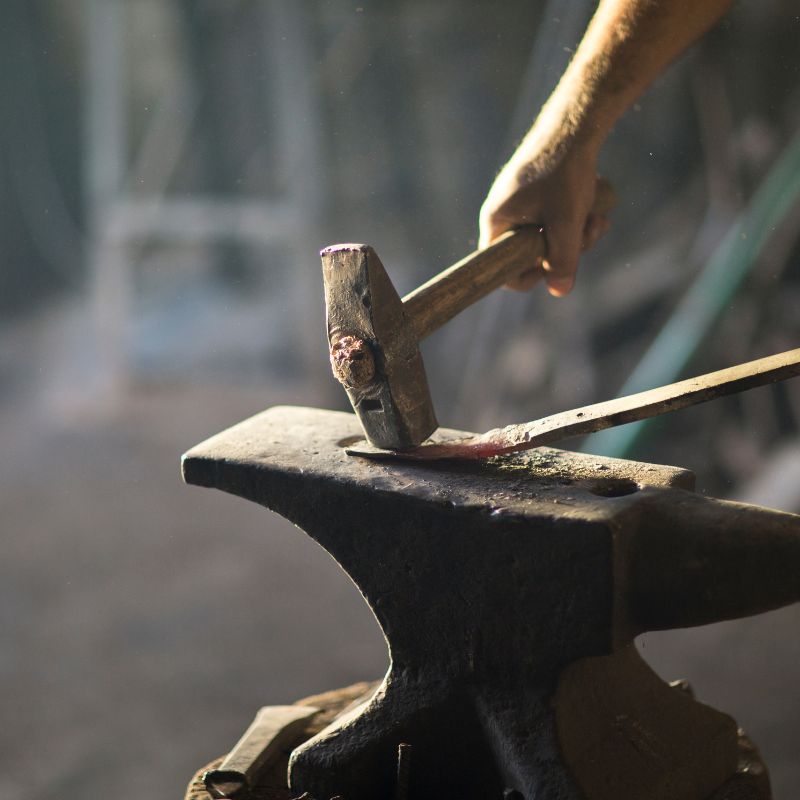 Mount Pleasant
Mount Pleasant remained isolated until the very end of the 19th century, when a railway was built to connect it with the rest of the country.
Up to today, this small Utah town has managed to preserve its historical vibes, with tons of centuries-old buildings still dotting its streets.
As you explore its downtown, make sure not to miss out on visiting the Blacksmith Shop and Relic Building, where you'll get to feel as though you traveled back in time to the town's golden era!
Do you know of any other small towns in Utah worth checking out? If so, please leave any recommendations you might have in the comment section below!
More Ideas For Your Next Utah Adventure:
Pin 9 Of The Best Small Towns to Visit in Utah to Pinterest