Sharing 8 tips first time visitors to the Las Vegas Strip should know. If you've never been to the Vegas Strip before it can be quite the experience.
Maybe a little overwhelming at first, but all in all it can be a really good time. Just asked the millions of people that descend up this 4-mile entertainment district every year.
It must be a good time because most make the trip again and again.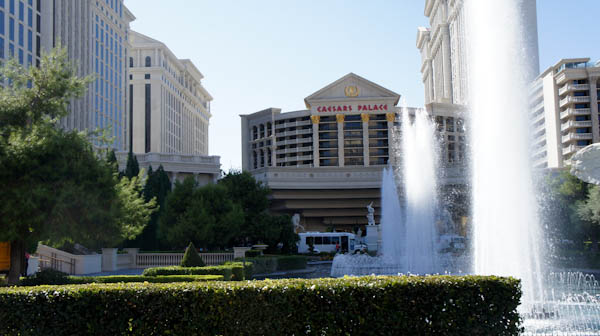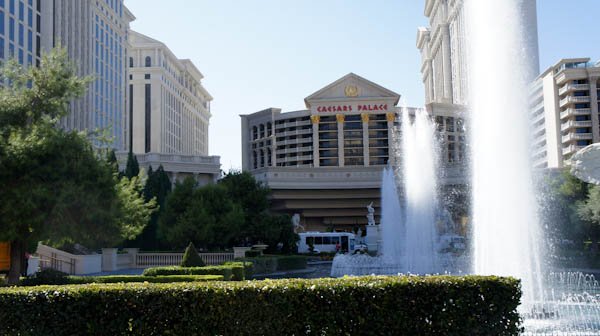 If you've been to Vegas you'll know all this already, but if you haven't it's worth a read.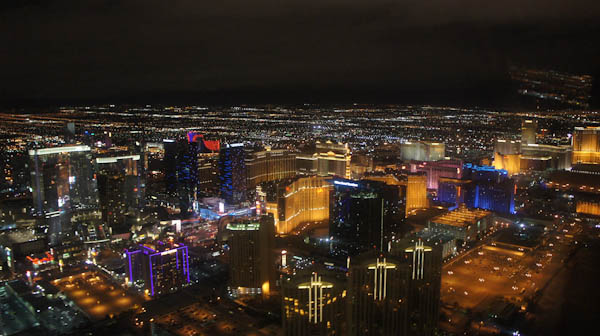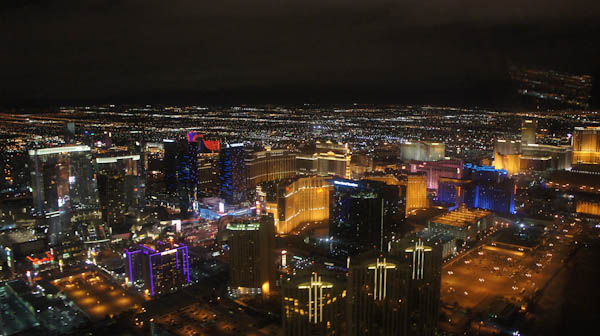 8 Tips First Time Visitors Need To Know About The Vegas Strip
#1. Vegas is bright and loud…..all.the.time.
It will give you instant sensory overload. It is all bright, flashy lights and noise. Lots of lights, lots of noise. Thankfully our room at Cesear's Palace blocked everything out so I could rest my brain and eyes.
#2. Always pack a party dress
You just never know when you'll be invited to a really cool party. I received an invite to a nightclub, but I didn't have any nightclub wear with me.
Quite honestly, I don't even own party clothes….sigh. I live in the middle of nowhere, no fun nightclubs here. Just good ole bars that require jeans and t-shirts.
#3. The Vegas Strip is expensive.
A couple decades ago this was THE place to go for cheap fun, that is no longer the case. It's a giant resort on steroids, plan your budget accordingly.
#4. Pack comfy shoes.
Distance in Vegas is an illusion. Buildings appear much closer than they really are.
I think it has something to do with the tremendous size of them, but I'm not really sure.
If you don't have comfy shoes you are going to be miserable because when you visit Vegas you walk a lot!
Example: We could see the Venetian from our room. It looked like it was just 2-3 blocks away. The reality is that it was right around 1 mile. Comfy walking shoes are a must.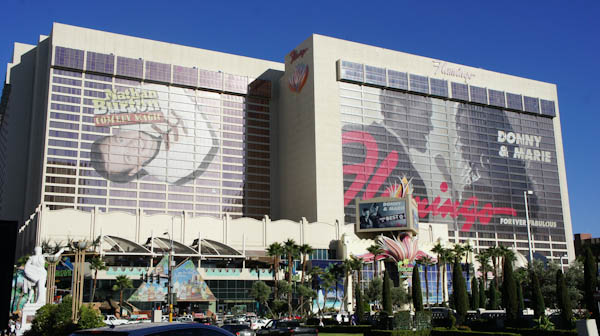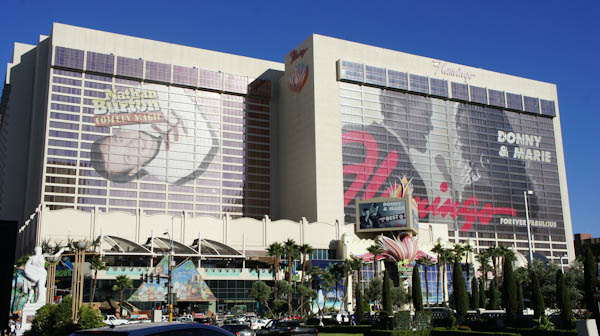 #5. This is where music can live forever.
The music shows in Vegas..oh, my, my, my. Music icons are everywhere. From Jimmie Buffet and Pink to Adele and Bruno Mars. Additionally, there are tribute shows for just about any famous musician, past or present.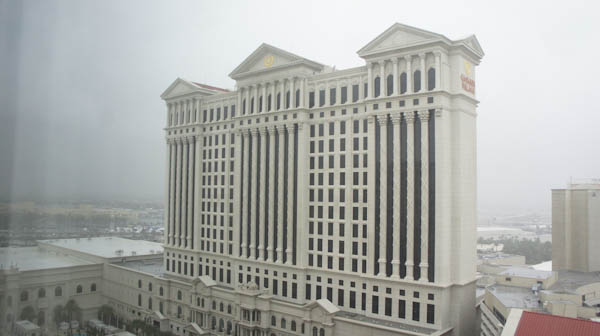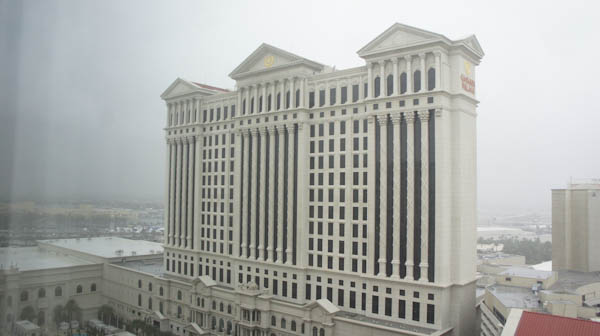 #6. Prepare for the unexpected.
There was a massive thunderstorm and lots of rain on the last day of our stay. The news was all fired up about flash flood warnings.
The rain just didn't want to stop. It did, however, stop long enough in the evening for a helicopter flight over the strip, but that is a different post. Note, pack an umbrella for the next visit.
#7. Smoking is still allowed in all the casinos.
The smoke smell wasn't completely awful, but it was enough to let you know it was there. The casinos must have phenomenal ventilation to keep it from being overwhelming.
#8. Every casino is unique
Each casino has their own unique attraction to get you through the door. Some are free and some you pay for. There are some free shows nightly (Bellagio fountains at night are awesome!) that you won't want to miss.
Also, the shopping is off the charts in the casinos. High-end brands line the hallways.
TWO MONEY SAVING TIPS FOR VEGAS
Stay midweek. It's about 50-75% less for hotel rooms during the week.
Two-nights in sin city is plenty, in my opinion. Shorter stay = less expense.
If you have time be sure to check out some of the great places to visit in Utah!
Pin 8 Tips First Time Visitors Need To Know About The Las Vegas Strip to Pinterest