Appling, GA is a little spot on the map, but has a big job as being the county seat of Columbia County, GA.
I really enjoyed this quaint stop on my road trip through Georgia and found some fantastic historical spots that are fun to visit.
3 Ways To Visit The Past in Appling, GA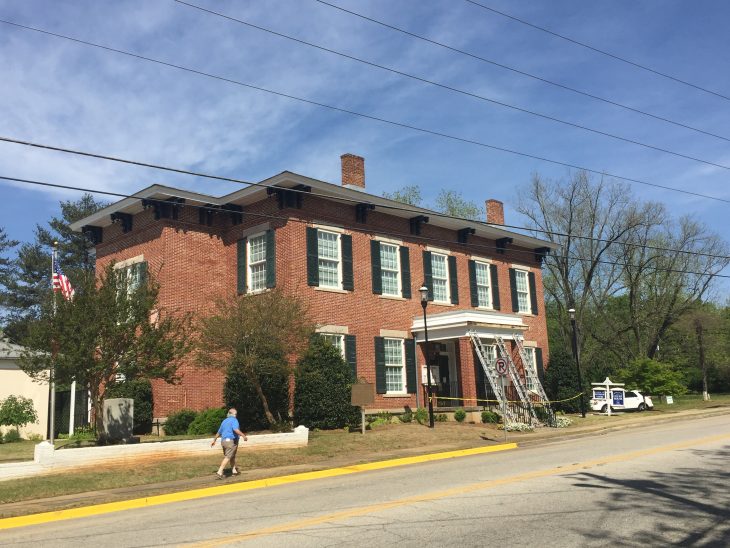 Explore The Oldest Courthouse in Georgia
Built in 1812 the courthouse in Appling, GA still serves as Columbia County's county seat and continues to serve as a courthouse.
The courtroom has been beautifully restored, but my favorite part of the visit was stopping at the records vault next door to the courthouse.
Inside the vault I found hand written records that went back to the early 1800s.
My heart may have skipped a beat or two when then said I could actually flip through the books.
I do have this thing for old books so this was a highlight of my visit.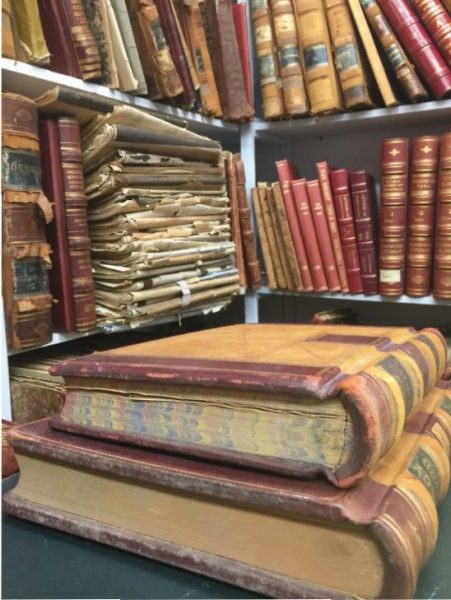 The inventory of an estate, complete with values, was completely fascinating to read.
The handwriting is gorgeous, but takes a few minutes to figure out. "Twenty head of hogs including pigs….45",
I wonder what 20 heads of hogs including pigs would be worth today.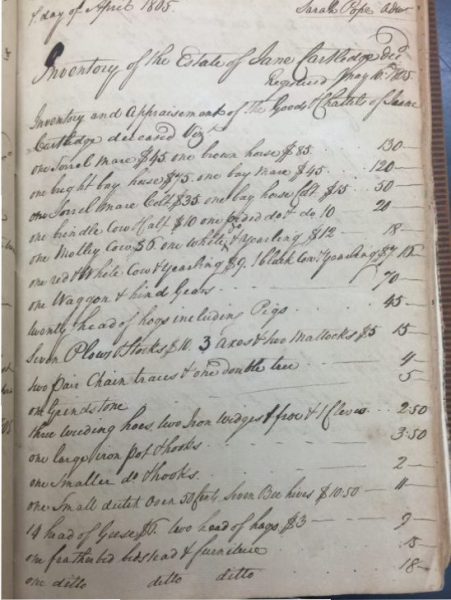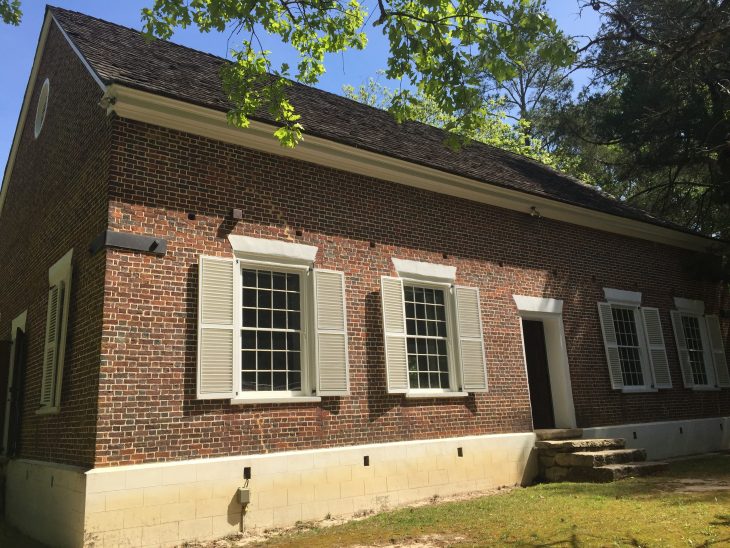 The congregation dates back to 1772 in Appling, GA, but during the late 1700's and the 1800's buildings came and went.
For most of the 1900's the church used the same building and it is now on it's seventh building which was completed in 1995.
If the doors are open go inside and take a little peek around.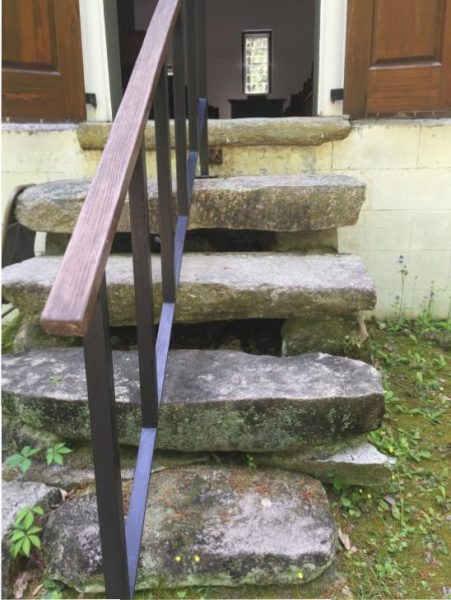 These stone steps are ok to use going into the building, it's feels a little steeper on the way out.
Plus, the first step down is a doozy. Doesn't look like a big difference, but you'll want to be paying attention.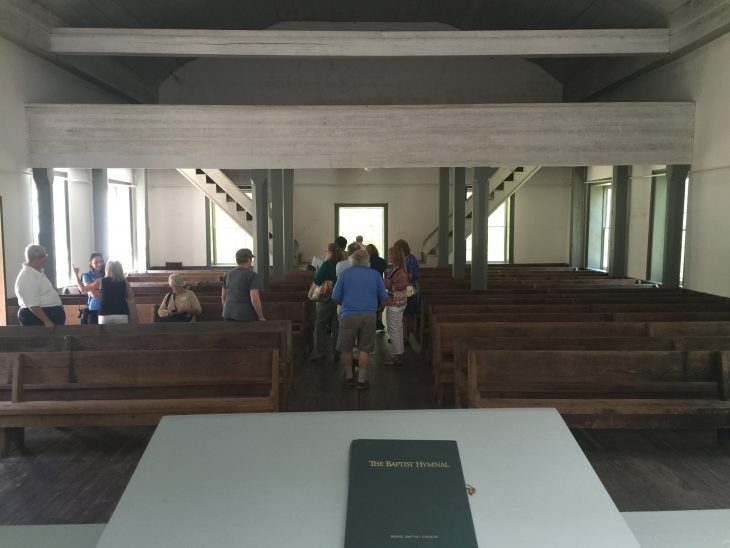 Inside of the church from the podium. There is a balcony for additional seating.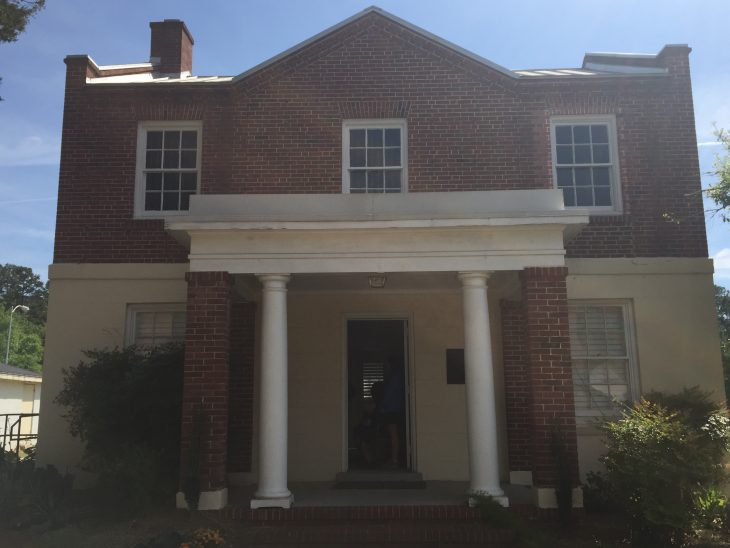 Restored Old Jail
Located in Appling, GA right across from the oldest courthouse the old jail currently serves as the meeting place for the historical society.
I couldn't find information on tours, but if you contact the historical society you may be able to work out a time to visit. It's an interesting look at an old time jail.
Contact them through their FB page.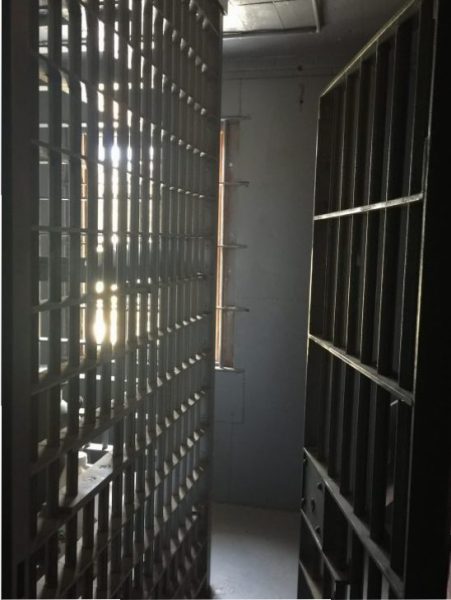 Want to learn more? Visit the Columbia County Visitor Bureau website here.
Pin 3 Ways To Visit The Past In Appling, GA