It feels like we were on our way to nowhere as we passed by endless acres of farm fields. Ever so slowly the flat land begins to heave itself up from the ground and provides us with rolling green hills.
Soon, the Mississippi River is windy alongside the road and I know we are getting close to our destination.
This is the first day of our 9-day Laura Loopers road trip to visit Laura Ingalls Wilder sites in Iowa, Minnesota, and South Dakota.
We decided to start our trip in Galena, IL (a completely non-Laura related town) based solely on all the great things I'd been hearing about it and it's proximity to our first stop in Burr Oak, IA.
Needless to say, I wasn't misled and I ended up falling just a little bit in love with this small midwestern town.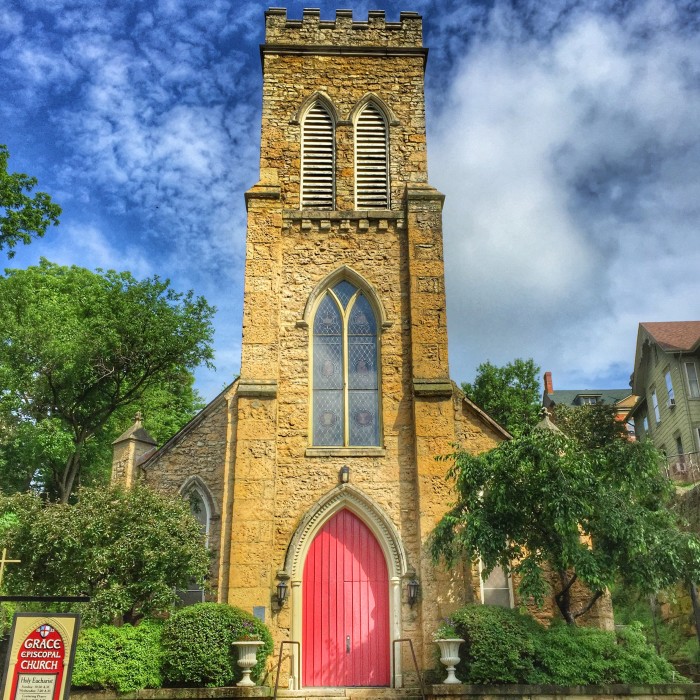 Back in the day, Galena was a booming lead mining town and steamboat hub. 10s of 1,000s of people settled here to make their fortunes including the Grant family, who gave us one of the greatest military leaders in the American Civil War, Ulysses S. Grant.
Today, the town has fewer than 4,000 residents, but has fully embraced tourism and does their utmost best to welcome you.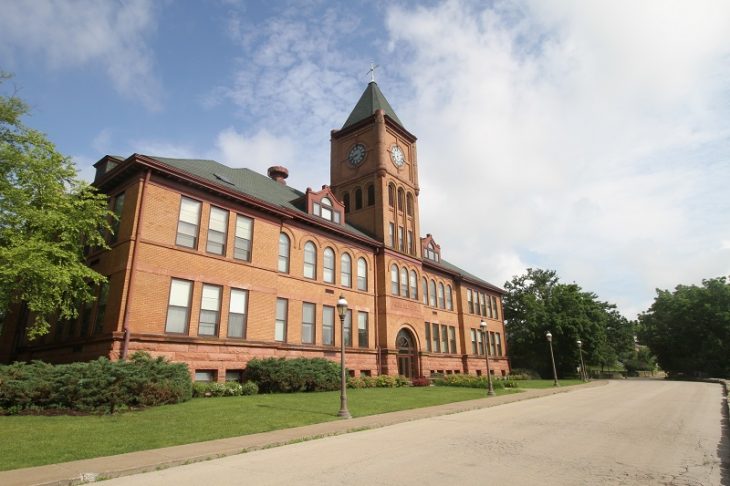 The Grant family store building still stands on Main Street and the architecture along the curvy road is reflective of an era gone by.
Now, the street is lined with boutique shops, restaurants, antique stores, and hotels.
The history, architecture, great food, and walkability make Galena the perfect place to play for a day or three.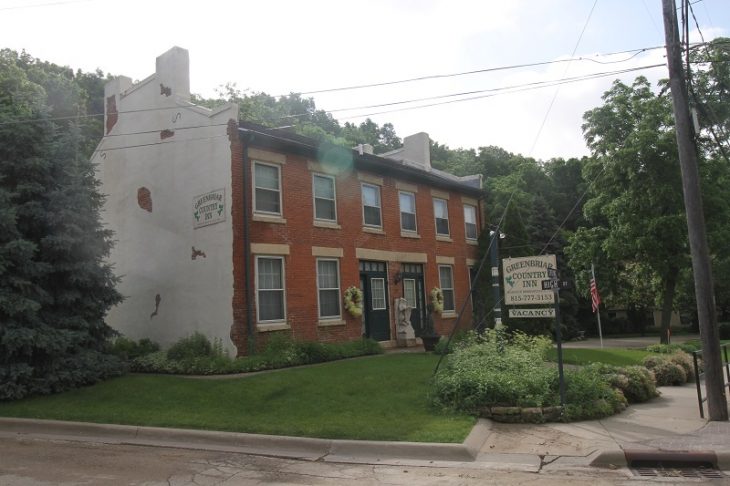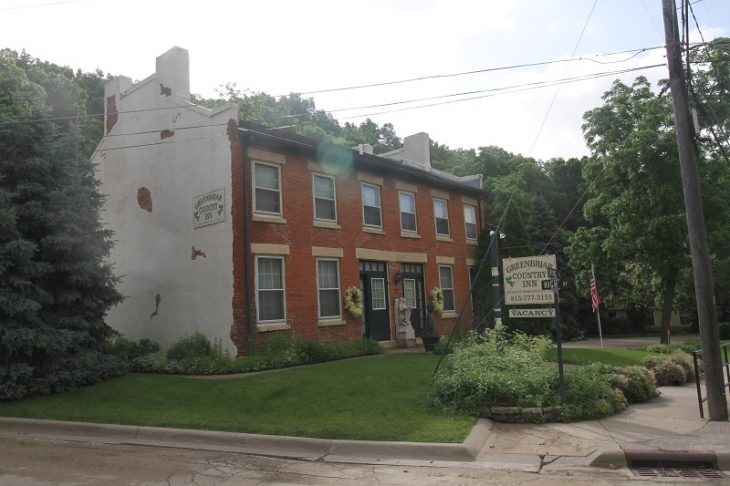 WHERE TO STAY IN GALENA, IL
I was fortunate enough to stay at the Greenbriar Country Inn.
Housed in a recently renovated 1838 historic home the Greenbriar is warm and welcoming with gracious hosts that make you feel at home.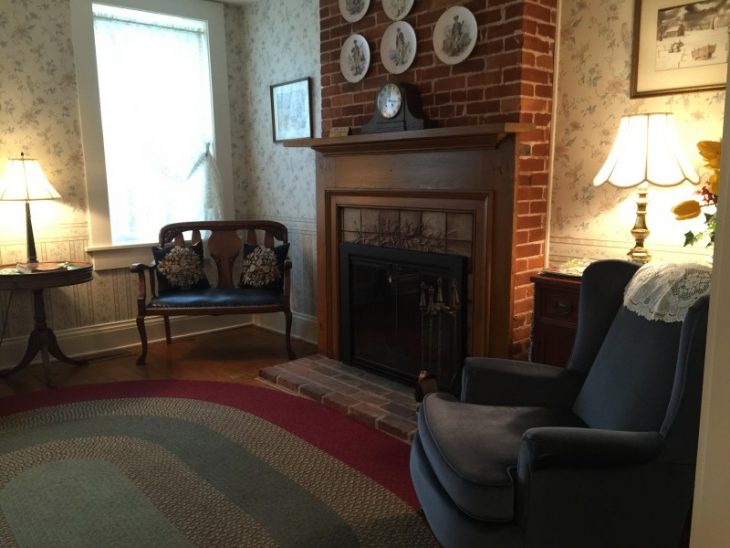 The inn offers a screened-in porch and inviting sitting room.
Books and games can be found throughout the inn if you prefer a night in.
A hearty continental breakfast is included with your room and is served buffet style at your leisure.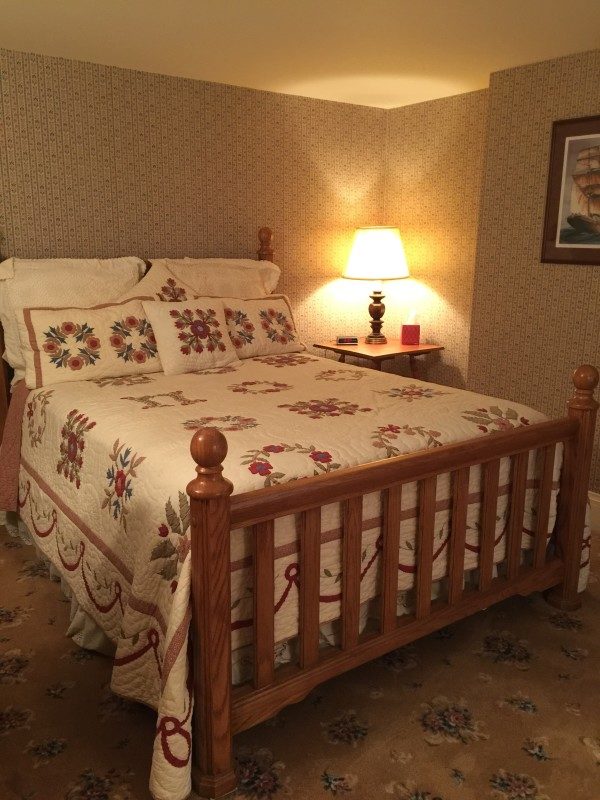 Each room at the Greenbriar offers an en-suite bathroom and the privacy you expect. The rooms also offer a small tv, but there is no WIFI (shudder).
Honestly, that was the only downside of the inn. It's perfect for those that are really wanting to get away from it all, not so good for a travel writer with deadlines (yikes!)
Seriously, though, the inn is so adorable and in such a perfect location that I can forgive them this small trespass 😉
I wouldn't hesitate to stay at the Greenbriar on a future visit and hope to do so again soon.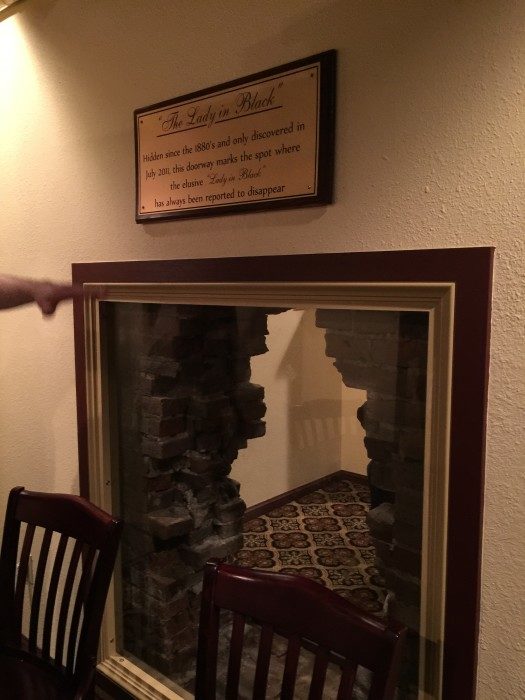 There are many other hotels, inns and guest houses in the area. We passed many during our walks and drive around town. The DeSoto hotel on Main St is the oldest hotel operating hotel in Illinois.
If you have time, walk in the main doors, past the reception desk, and into the next room and take a look at the old photos adorning the walls.
Peek in the downstairs restaurant to see where the Lady in Black is seen passing through the wall.
Yep, the DeSoto is reportedly haunted and the perfect place to stay for all my ghost loving friends.
When you are in Galena I highly recommend staying in a historic inn or hotel to fully experience the historic value that the area offers.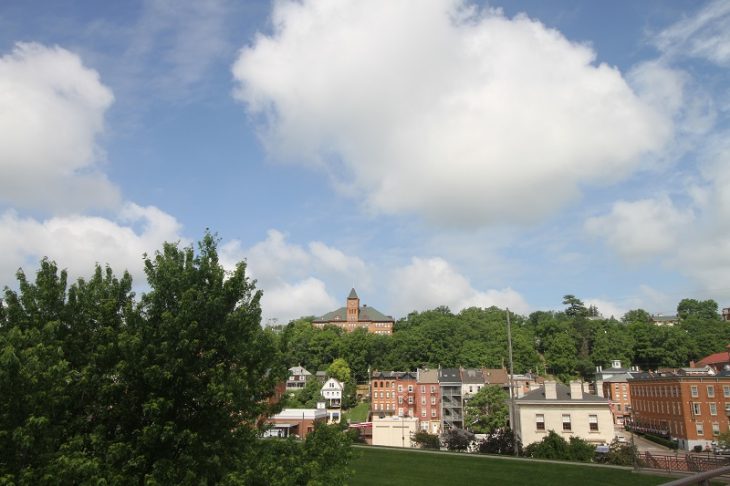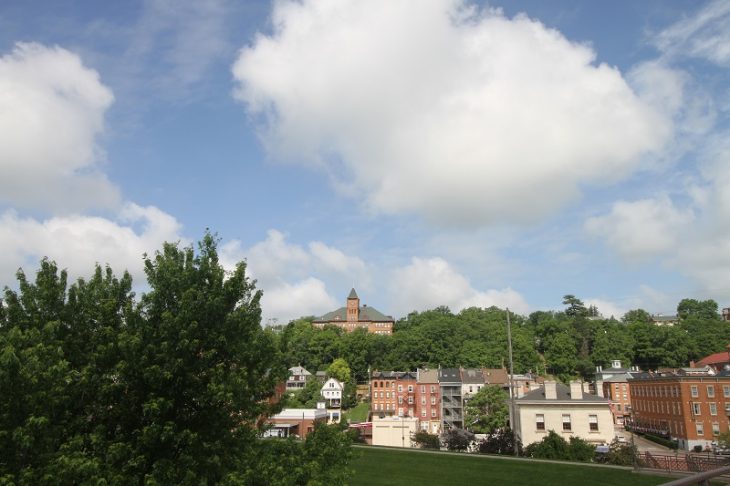 WHERE TO PLAY IN GALENA, IL
We had a short visit to Galena and focused most of our attention on the historic downtown.
I love the curves of Main Street with its historic storefronts and great architecture.
I could spend another day just wandering up and down this street and exploring all its nooks and crannies.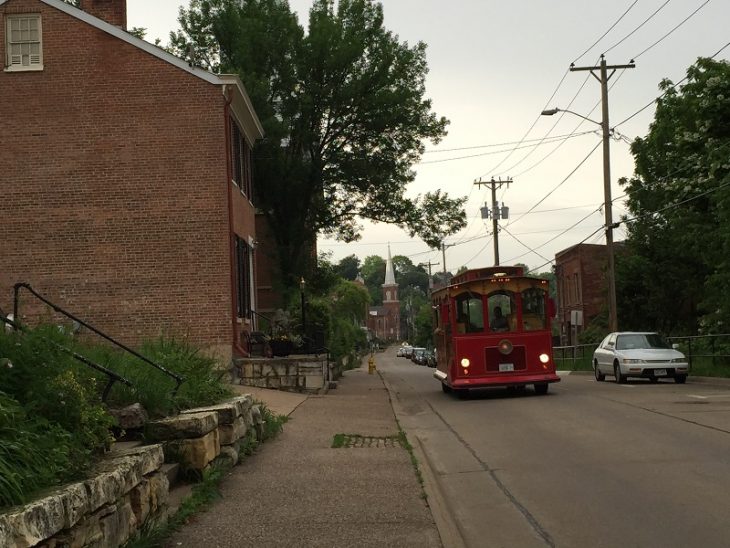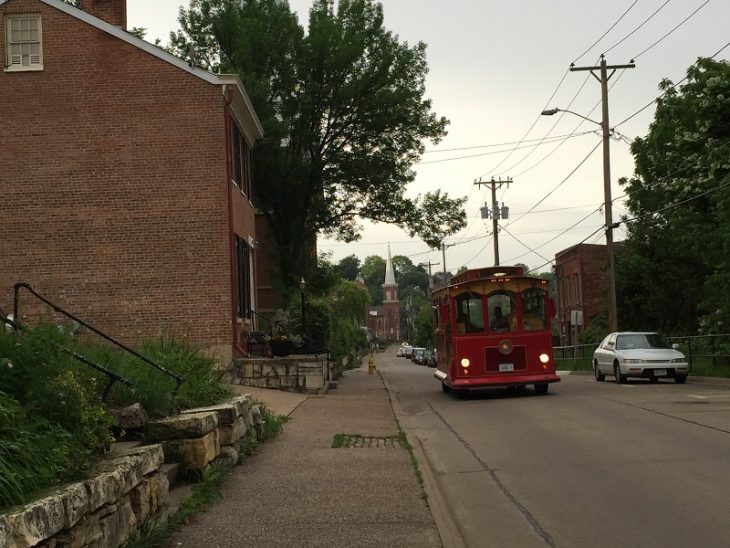 After wandering around Main Street take a ghost tour, Main Street walking tour or trolley tour.
We ended up on the All About A Ghost tour with local historian, Steve. It was more history tour than ghost tour.
If you want to know more about the beginnings of Galena and famous visitors than take the All About A Ghost tour (not sure why it's called this since there really isn't much talk about ghosts).
For more ghostly stories, I've heard that Amelia's Galena Ghost Tours is the one to take.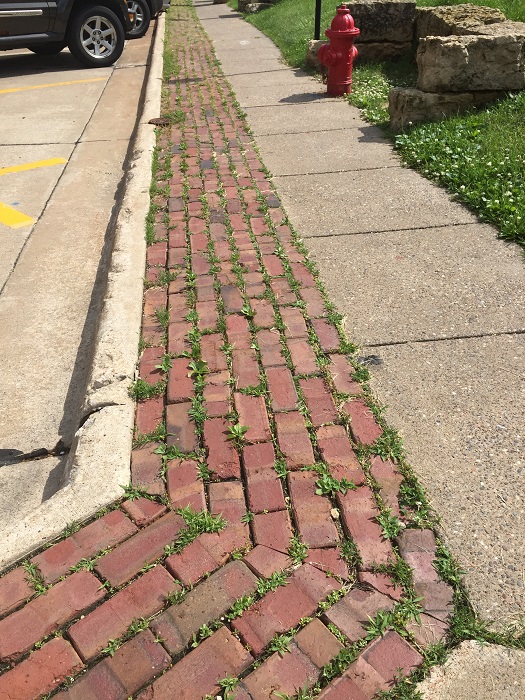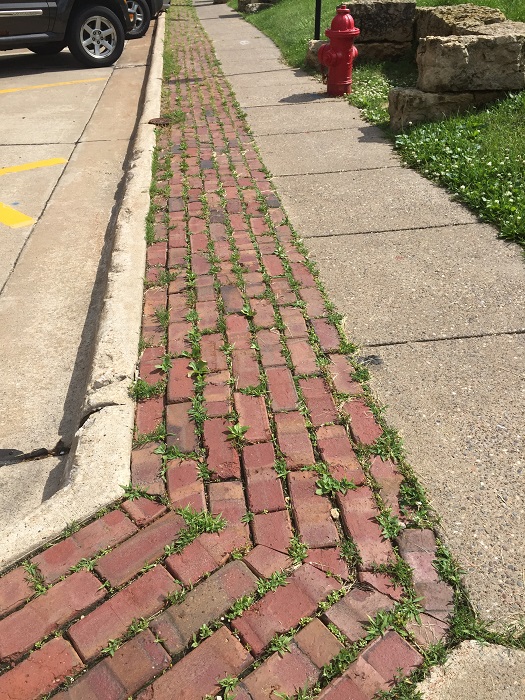 While walking around Main St. be sure to look down and check out the bricks lining the sidewalk.
These are the original bricks that paved the road.
They have repurposed them into sidewalk edging which I think is a great way to keep the town's history alive.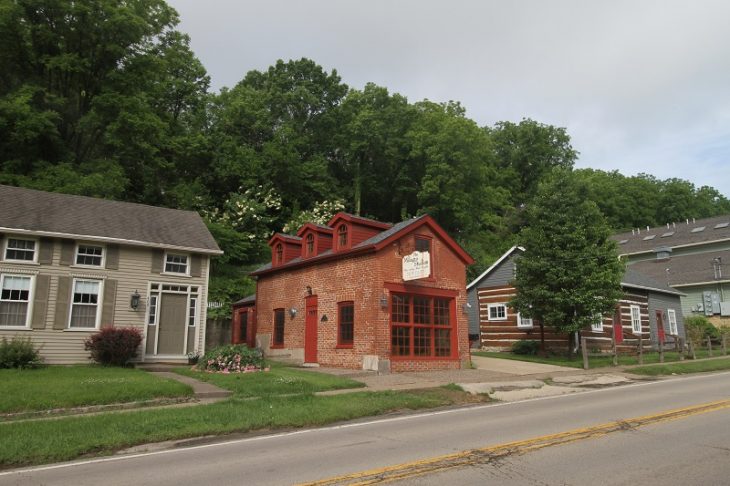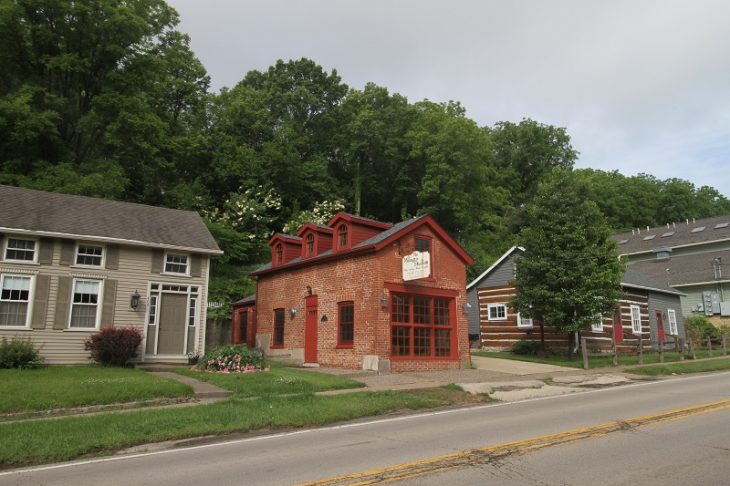 Galena offers a number of historic sites and museums.
Tour the home of Ulysses S. Grant, an old stockade, Galena's oldest home, Dowling house, and many others.
For those who want something more quirky stop by the Belvedere House, an Italianate 1857 mansion.
View Victorian furnishings, Liberace's estate items, 'Gone with the Wind' green drapes and a number of other interesting artifacts.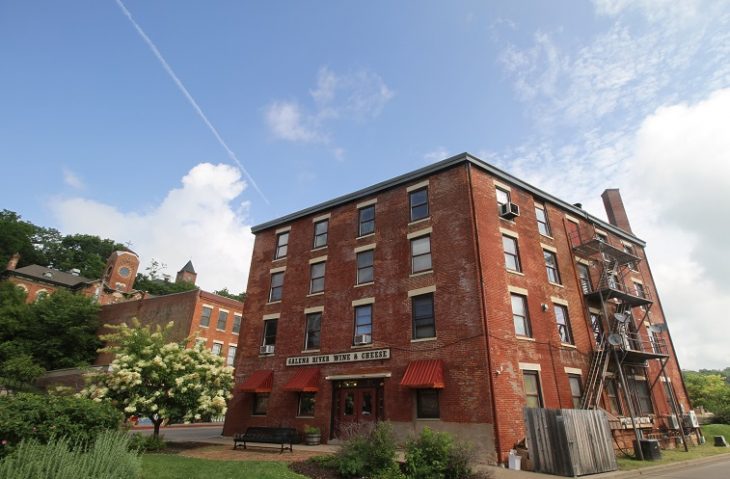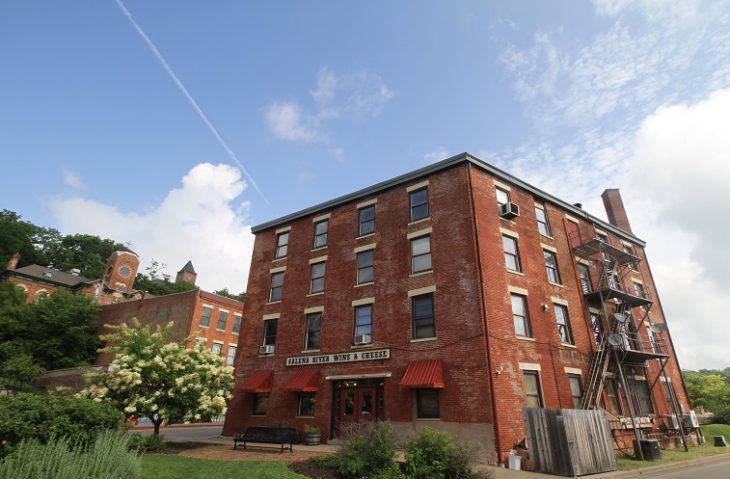 There is no shortage of wineries, breweries or distilleries in the area. Sadly, we didn't have time to visit any (it's my excuse to go back), but you can find a list of places to visit here.
Be sure to go to Blaum Brothers Distilling Co and report back. I really meant to buy a bottle of their whiskey before I left, but it didn't happen.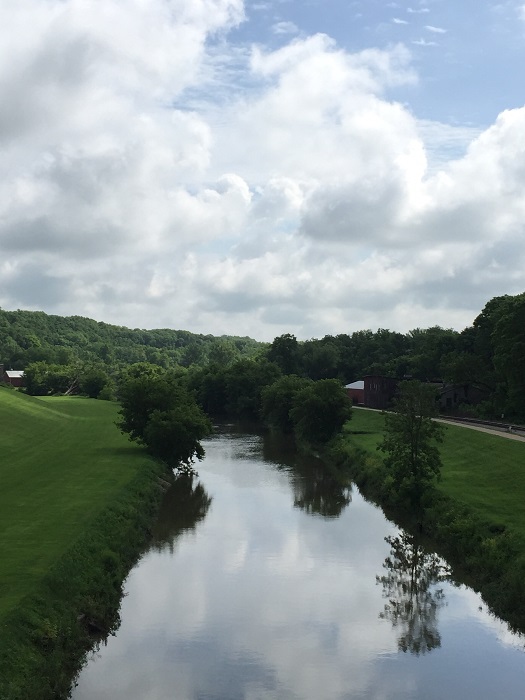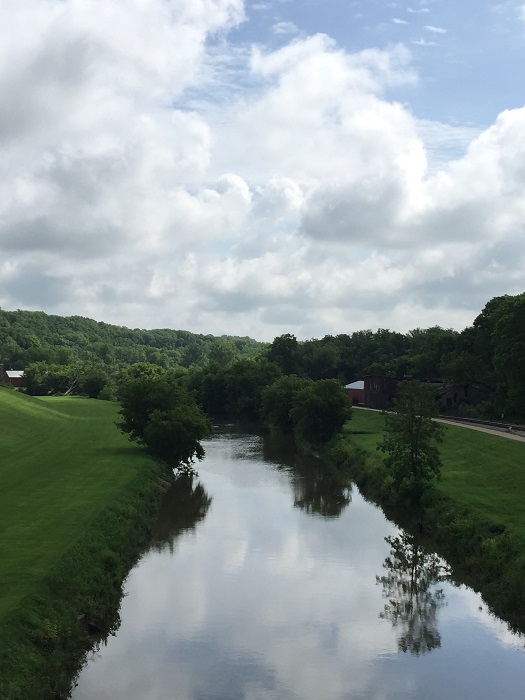 Spend time outdoor along or on the Galena River which runs along downtown.
There is a nice paved pathway that winds its way along the top of the river embankment providing scenic views of the river as well as the town.
The Galena area provides a number of outdoor activities including hiking, camping, paddle boarding and more.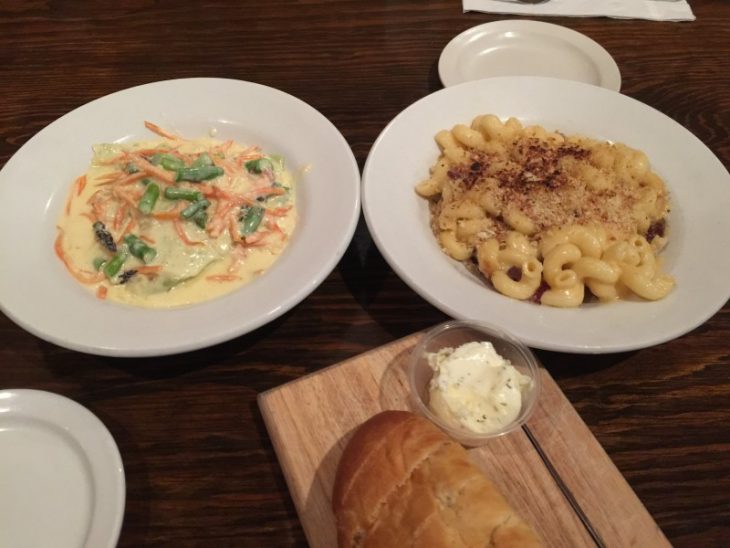 WHERE TO EAT IN GALENA, IL
According to Chris Hamilton, president of VisitGalena.org, there is "more eclectic dining than you can enjoy in a week."
If you are visiting on the weekend you'll want to make a reservation for dinner or be prepared to wait a while for a table.
There are so many great restaurants in the area. It really can be considered a foodie dream destination. In addition to restaurants, you'll find bakeries, markets, and specialty food shops. Stop by a few places and pick up everything you need for a picnic or grab a table at a sidewalk cafe.
During the summer, it is nice to dine outdoors, but even during the winter months, Galena is a culinary delight.
Pin What to Do in Galena, IL to Pinterest