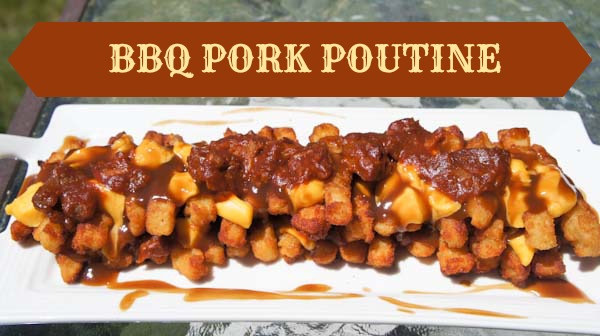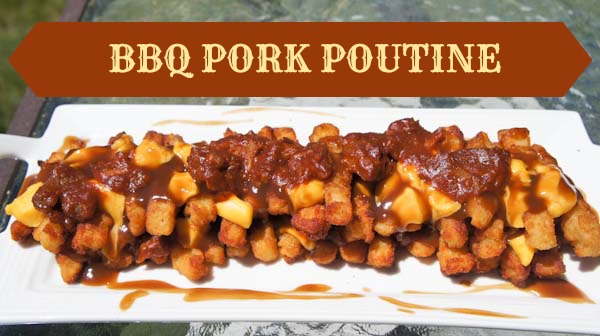 Years ago I was in Toronto and came across a delicious food called poutine.
At the time, I was completely clueless about poutine and that left me puzzled since I'm Canada's neighbor.
Needless to say, poutine and I have become well acquainted over the years.
Still not sure how something like poutine escaped my notice?
Be sure to quickly Pin this BBQ PORK POUTINE recipe to Pinterest or bookmark this page for future reference: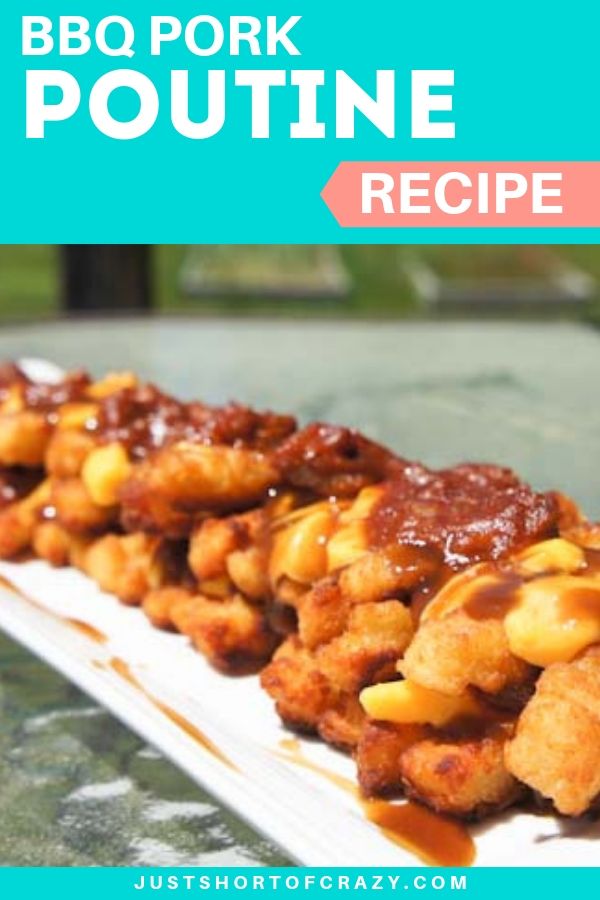 Although, after discovering poutine I'm wondering what other yummy foods I'm missing out on.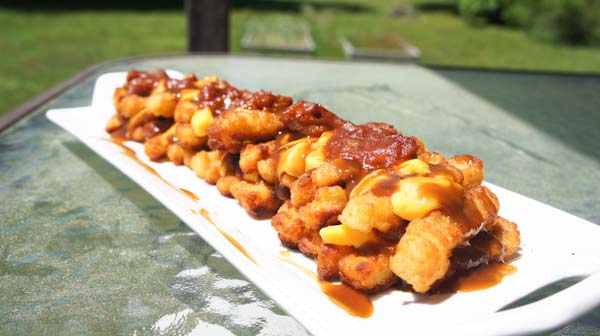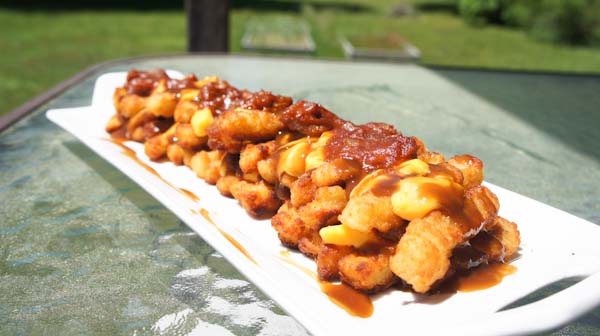 For those that have no idea what I'm talking about  poutine, in its most basic form, is french fries with cheese curds and brown gravy. They can, however, be served with other toppings. I like topping them with  bbq pork, but I bet bacon would be tasty as well.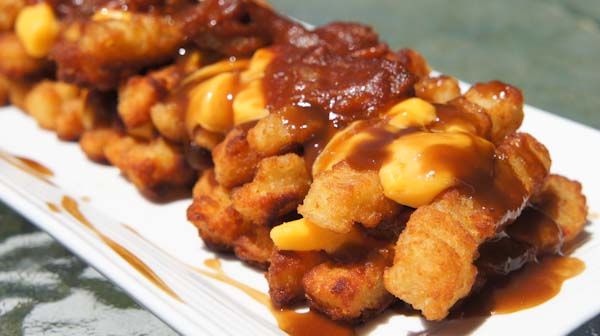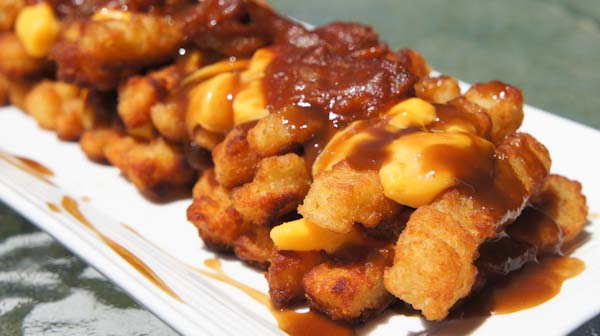 I knew I was going to have to try making these at home. It really isn't difficult I'd just never thought about putting these ingredients together.
Velveeta cheese (because it melts beautifully and can be chopped into a curd size)

French fries

Beef gravy

Ready to eat bbq pork (because some days I'm lazy like that)
Making poutine was a lot easier than I thought!
I kind of wish it would have been terribly time-consuming so I would never want to make it again.
Poutine is definitely NOT diet-friendly, but it's so good it's worth indulging in the extra calories on occassion.
BBQ PORK POUTINE INGREDIENTS
2-4 ounces of Velveeta cheese, cut into bite-size pieces
1/2 bag of frozen french fries
1/2 cup of brown gravy
1/2 cup of bbq pork
BBQ PORK POUTINE DIRECTIONS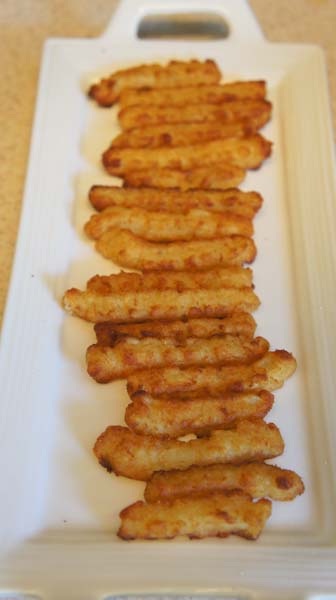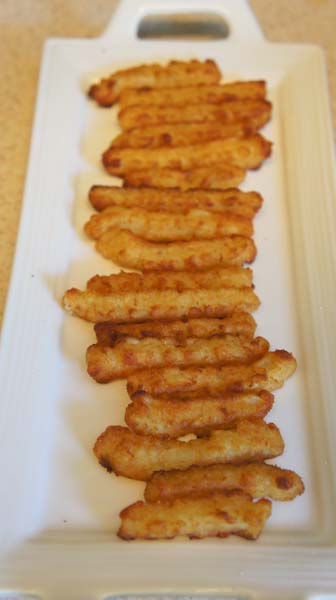 Bake french fries according to package directions. While french fries are baking cut Velveeta into bite size chunks, heat gravy and bbq pork according to package directions. Place a layer of fries on an oven safe plate.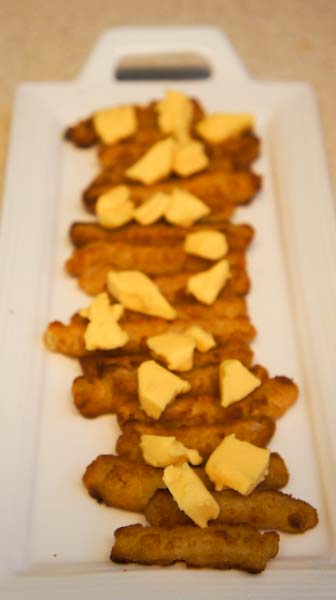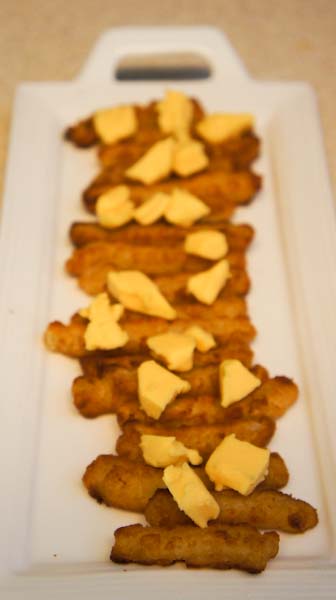 Top with cheese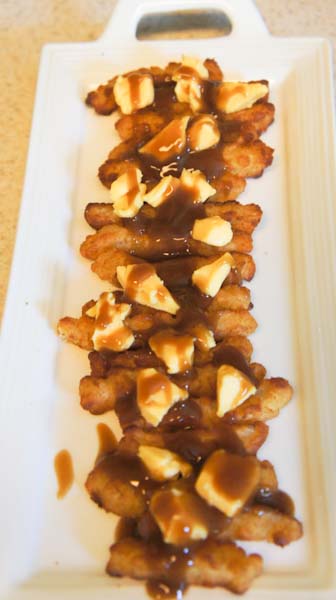 Then top with gravy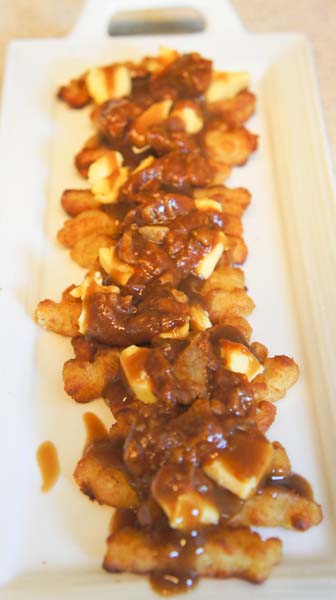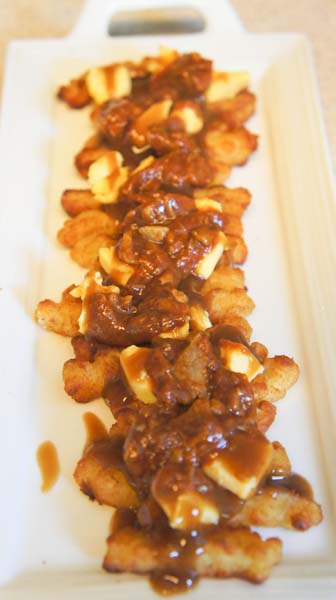 Finally, add bbq pork
Repeat. Place back in 300 degree oven for just a couple of minutes to melt the cheese.  Remove from oven and enjoy.