The holidays are a great time to bake up our favorite Christmas cookie recipe, Snickerdoodle Cookies! In addition to these we bake other cookies to share with family and friends.
We love to show love by baking up some goodness to share with others.
Cookie recipes don't have to be time consuming or elaborate. I have plenty of cookie recipes on the site and since I'm a pretty simple baker the recipes are easy, peasy.
You may need to make multiple batches of these to share, but thankfully the twist on these cookies is easy to whip up and bake in no time at all.
Check out another one of our favorites, Quick and Easy Sour Cream Cookies!!
Make sure to have a holiday cookie tray or serving dish. Our faves are from Mud Pie!!
Snickerdoodle Cookies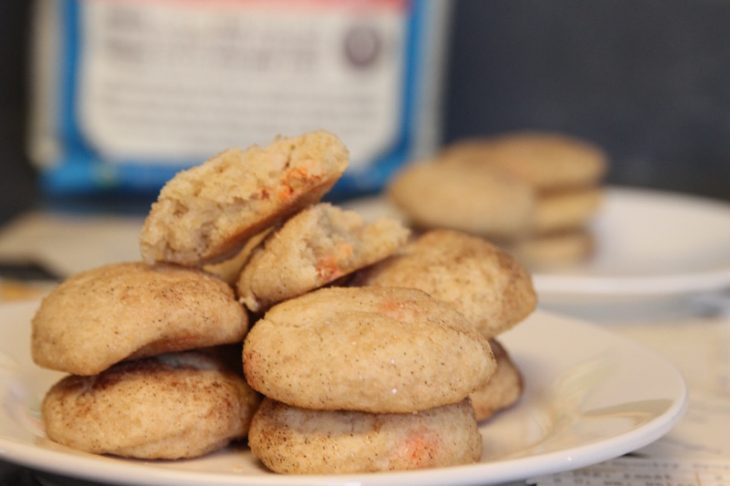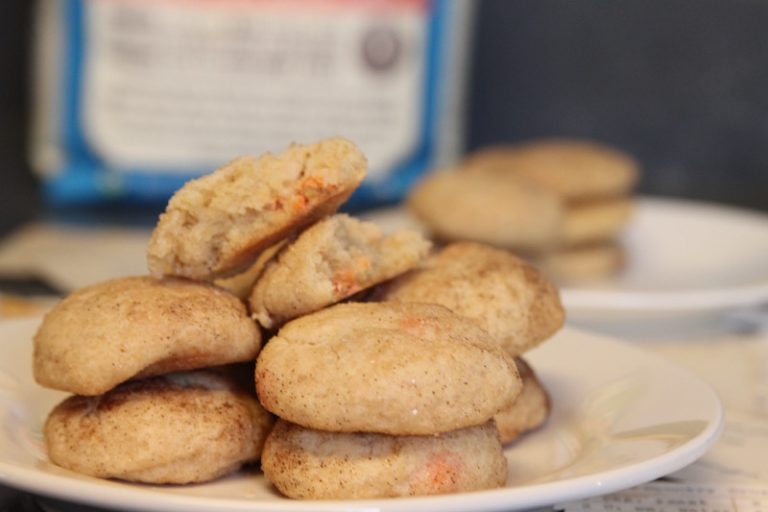 THE TWIST
Grandma's snickerdoodle cookies have been my favorite cookie since childhood.
I love the cinnamon flavor of the cookie but decided to add a little something to take the cookies up a notch.
I debated on adding caramel, which would be delicious, but didn't have the ingredients to make caramel in the house and running to the store wasn't an option.
So, I settled on my next favorite cookie ingredient, peanut butter. I used a bag of mini peanut butter candy in a crunchy shell and had a light bulb moment.
Just when I thought snickerdoodles couldn't get any better the peanut butter candies take it up one big delicious notch.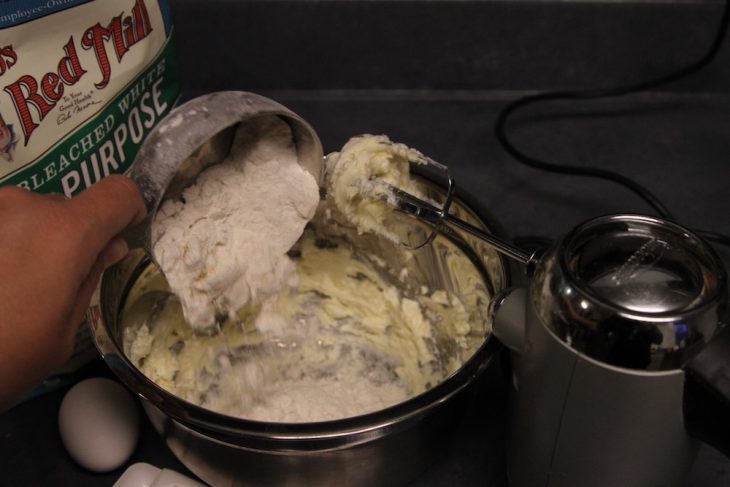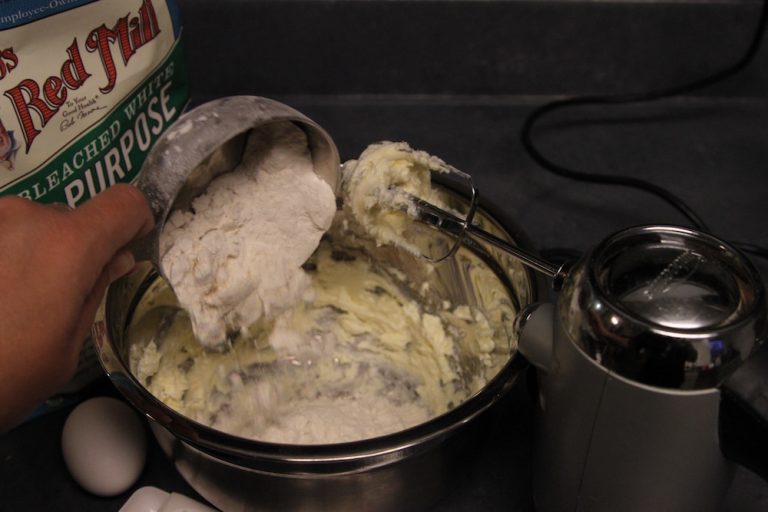 GRANDMA'S SNICKERDOODLE COOKIES INGREDIENTS
1/2 cup of butter, softened
1 1/4 cup of All-Purpose Flour
3/4 cup sugar
1 eggs
1/2 teaspoon vanilla
1/4 teaspoon baking soda
1/4 teaspoon of cream of tartar*
1/2 cup of candy-coated peanut butter baking chips
2 tablespoons sugar
1 tablespoon cinnamon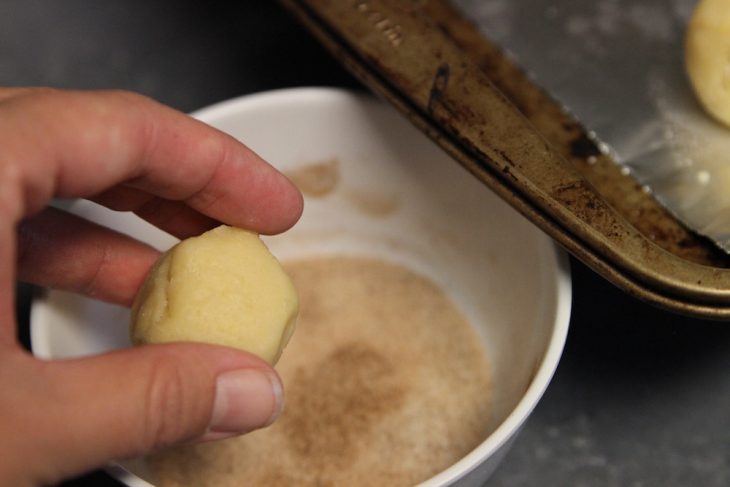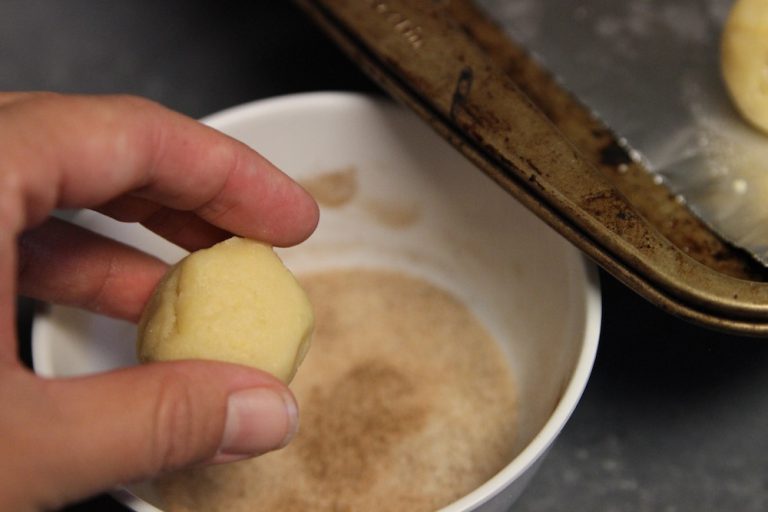 *Note: If you see a snickerdoodle cookie recipe that does not include cream of tartar you simply have a cinnamon cookie recipe and not the awesome snickerdoodle cookie recipe.
Cream of tartar is the ingredient that makes this cookie great!
Quick science lesson: the acid in cream of tartar is what stops the sugar from crystallizing when baked giving snickerdoodle the soft, chewy cookie we all love.
It is also responsible for that bit of tangy flavor in the cookie.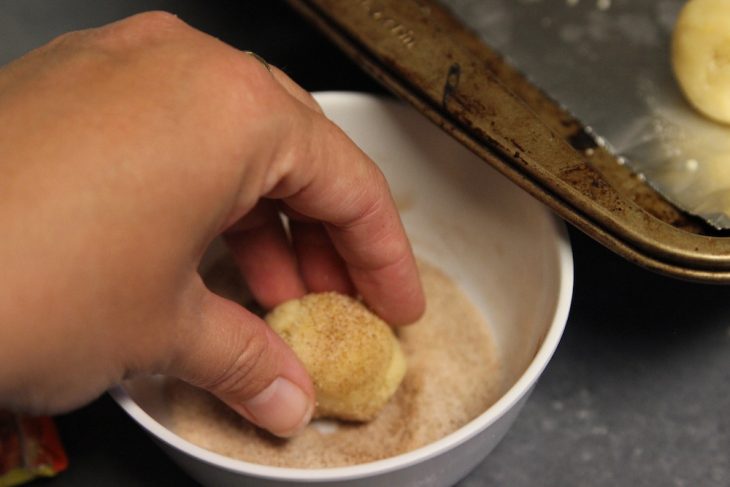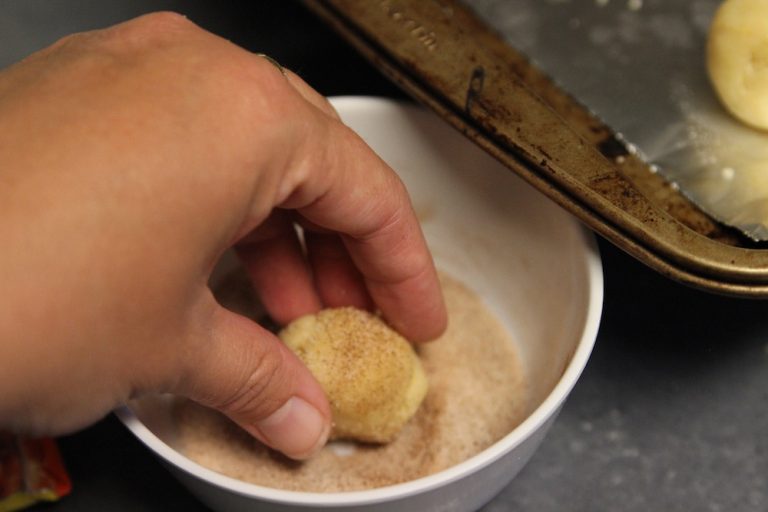 GRANDMA'S SNICKERDOODLE COOKIES DIRECTIONS
In a medium mixing bowl whip the butter with a hand or stand mixer for about 30 seconds. To the butter bowl, add 1 cup of flour, sugar, egg, vanilla, baking soda, cream of tartar and peanut butter chips. Mix until all ingredients are well blended together. Add remaining 1/4 cup of flour and mix it in.
Cover with plastic wrap and pop it in the fridge for about an hour to chill it.
Combine the 2 tablespoons of sugar with the 1 tablespoon of cinnamon in a small bowl.
When the dough is chilled, roll dough into one-inch balls then rolls in cinnamon sugar mixture. Place on ungreased baking sheet. Cookie balls should be placed roughly two-inches apart.
Bake at 375 degrees for about 8-10 minutes (I check the cookies at 8 minutes, if the edges are turning brown I pull them out, otherwise I let them cook for 2 more minutes or until edges are a pretty brown color).
Cool cookies on a wire rack.
Makes approximately 22 small cookies.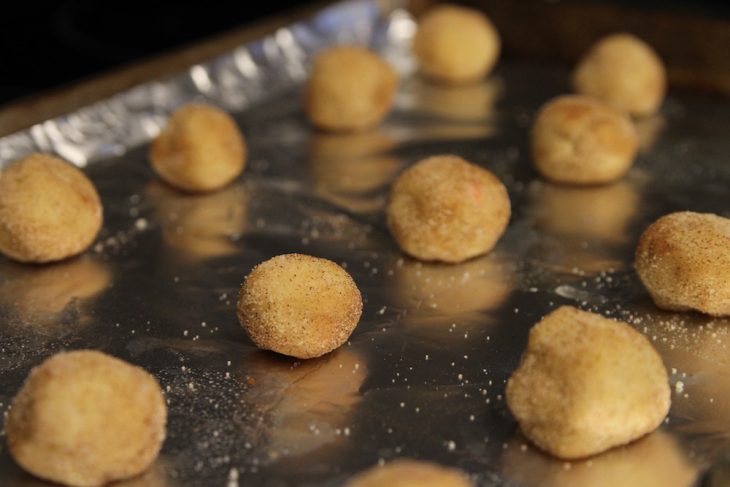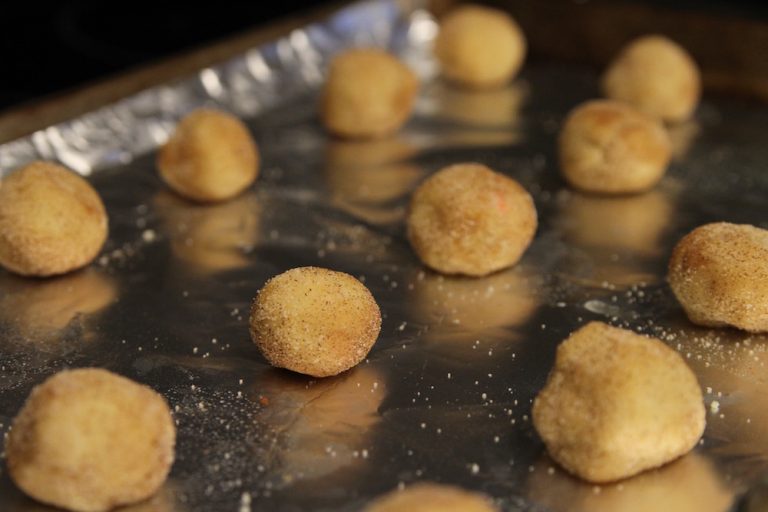 PIN TO PINTEREST