The holiday season is a time for celebration, and what better way to do that than by hosting a festive holiday cocktail party for your friends and family?
With a little planning and these helpful tips, you can create a truly merry and bright experience for your family and friends.
How To Host The Perfect Holiday Cocktail Party

Set The Mood With Music
Choose a mix of festive tunes that will get your guests in the holiday spirit. Think classic Christmas carols, jazzy renditions of holiday songs, and upbeat pop hits with a holiday twist.
Create a playlist ahead of time and make sure to have enough music to last the entire party.
If you're feeling a little extra you could hire a DJ or a live band.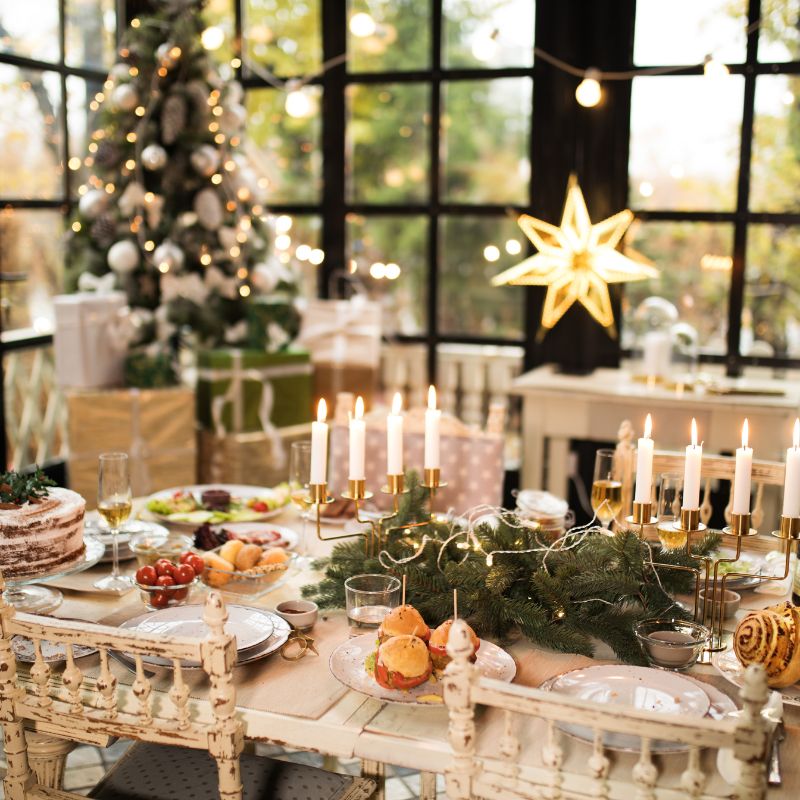 Deck The Halls
Start by choosing a color scheme and stick to it throughout your decorations.
Traditional holiday colors like red, green, and gold are always a safe bet, but feel free to mix it up with some fun, colorful accents.
Decorate your space with twinkling lights, garlands, and wreaths to add a touch of sparkle and cheer.
Set the tables with holiday-themed tablecloths, napkins, and centerpieces.
And don't forget the mistletoe!
Need ideas…be sure to visit This Worthy Life for beautiful holiday decorating ideas.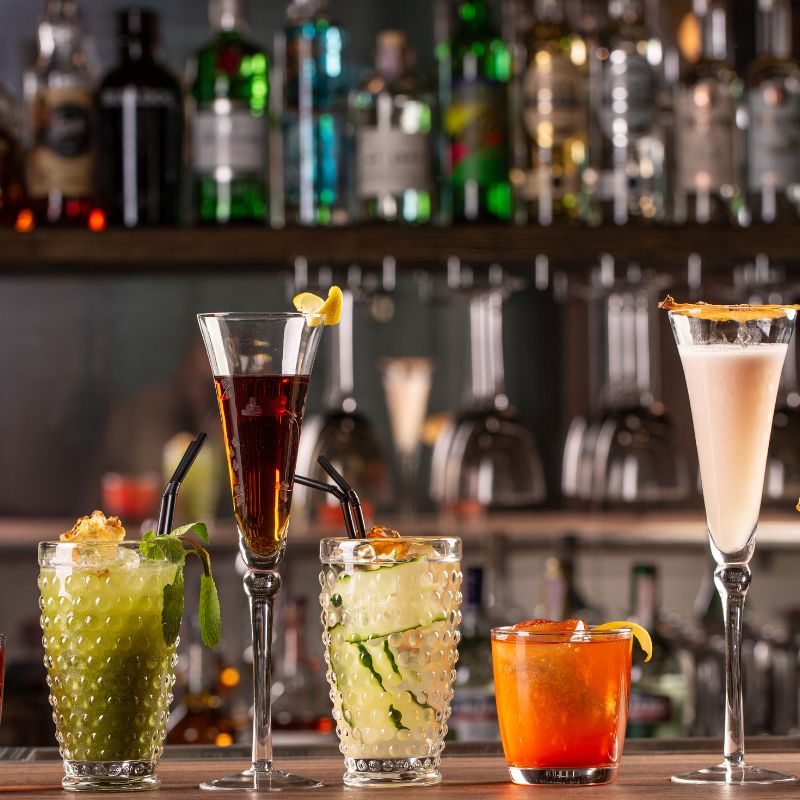 The Guest of Honor: Cocktails
Classic holiday cocktails (don't forget the cocktail glasses) like eggnog, hot buttered rum, and mulled wine are always a hit. But don't be afraid to get creative and offer some unique options like a cranberry mojito or a gingerbread martini.
To make things easier on yourself, set up a self-serve cocktail bar where guests can mix their own drinks (our favorite shaker)
Provide a selection of spirits, mixers, and garnishes, and let your guests have fun creating their own festive concoctions.
10 Holiday Cocktail Ideas
Here are some recipe ideas for holiday cocktails to serve at your party.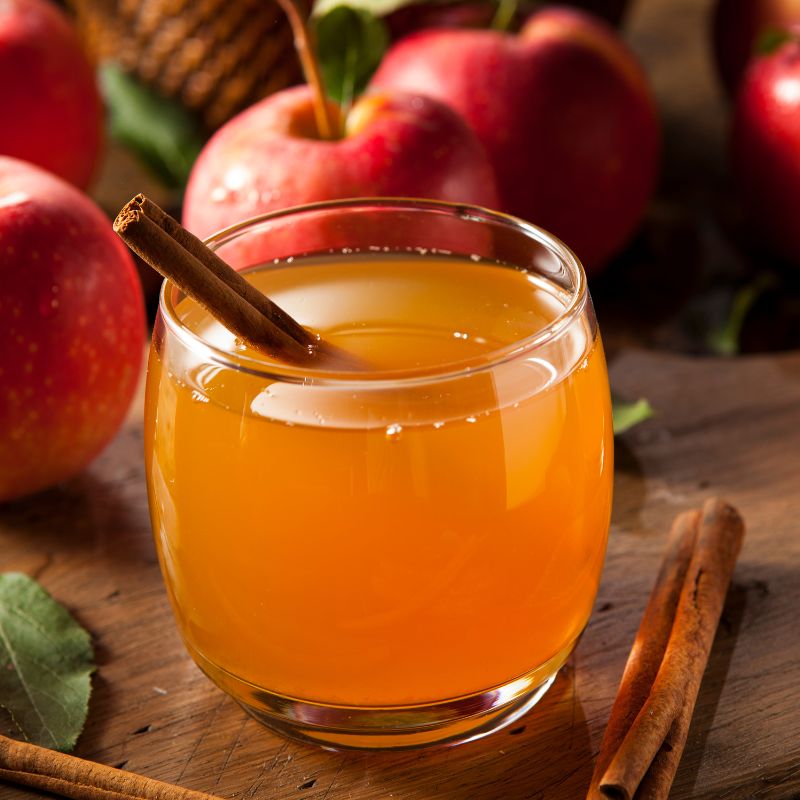 Bourbon Apple Cider Punch (for a crowd)
2 cups of apple cider
1 cup of bourbon
1 cup of orange juice
1 cup of ginger ale in a large pitcher filled with ice.
Stir well and garnish with sliced apples and cinnamon sticks.
Peppermint Eggnog
1 oz rum
1 oz eggnog
1 oz peppermint schnapps
1 oz cream
Ice
In a shaker, combine rum, eggnog, peppermint schnapps, and cream. Shake to combine. Strain into a glass filled with ice. Garnish with a sprinkle of nutmeg or a candy cane.
Maple Bourbon Old Fashioned
1 oz bourbon
1 oz maple syrup
3 dashes of orange bitters
1 orange peel
Ice
In a shaker, combine bourbon, maple syrup, and orange bitters. Shake to combine. Strain into a glass filled with ice. Garnish with a twist of orange peel.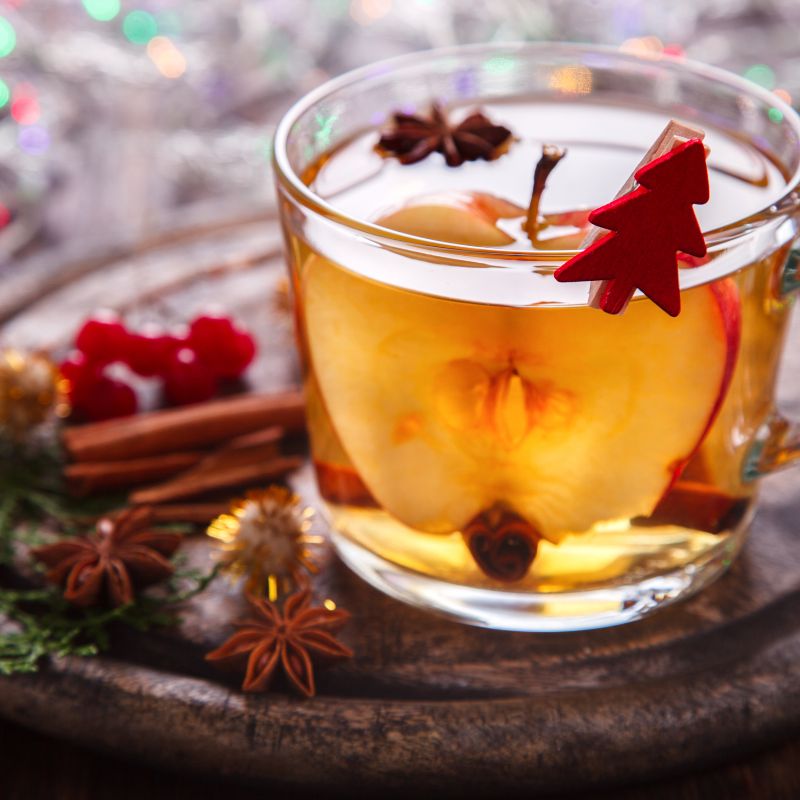 Spiced Apple Cider
1 oz dark rum
1 oz apple cider
1 oz ginger ale
1 oz lemon juice
Ice
In a shaker, combine dark rum, apple cider, ginger ale, and lemon juice. Shake to combine. Strain into a glass filled with ice. Garnish with a cinnamon stick or apple slice.
Cranberry Pomegranate Fizz
1 oz gin
1 oz cranberry juice
1 oz pomegranate juice
1 oz lemon juice
1 oz club soda
Ice
In a shaker, combine gin, cranberry juice, pomegranate juice, and lemon juice. Shake to combine. Strain into a glass filled with ice. Top with club soda. Garnish with a sprig of cranberry or pomegranate seeds.
Love cranberry cocktails? Be sure to enjoy these delicious options as well:
Spiced Eggnog Martini
2 oz. spiced rum
1 oz. eggnog
1 oz. vanilla syrup
Dash of nutmeg
Cinnamon stick and sprinkle of nutmeg for garnish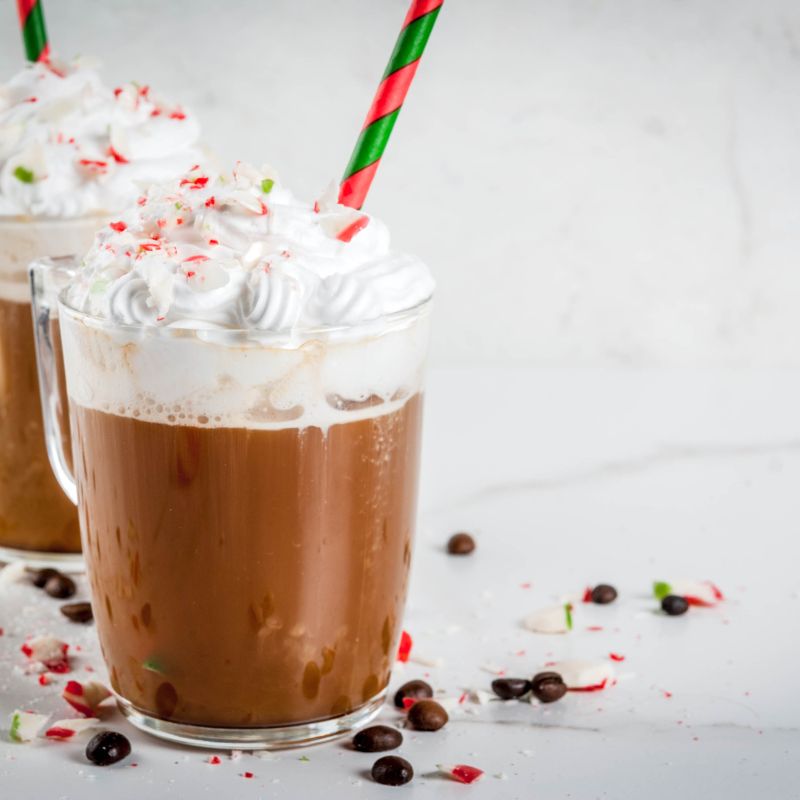 Peppermint Mocha Martini
2 oz. peppermint liqueur
1 oz. Kahlua
1 oz. chocolate syrup
Splash of heavy cream
Candy cane and cocoa powder for garnish
Gingerbread Old Fashioned
2 oz. bourbon
1 oz. gingerbread syrup
Dash of angostura bitters
Candied ginger and ground cinnamon for garnish.
Mulled Cider Margarita
2 oz. tequila
1 oz. apple cider
1 oz. cranberry juice
Splash of lemon juice
Cinnamon stick and apple slice for garnish.
Cranberry Pomegranate Spritzer
2 oz. vodka
1 oz. cranberry juice
1 oz. pomegranate juice
Splash of club soda
Rosemary sprig and cranberry slice for garnish.
PIN HOLIDAY COCKTAIL IDEAS + PARTY TIPS TO PINTEREST