The moscow mule cocktails seems to be one of the most popular drinks lately. I can't walk through a home good store without being bombarded by moscow mule mugs. There is a good reason for this. The Moscow Mule cocktail is delicious and combines some of the best flavors: vodka, cranberry juice and ginger beer…what's not to love? This holiday you can take the classic moscow mule up a splash and mix up a cranberry moscow mule that transforms this classic cocktail into a new holiday favorite. If you enjoy the warm gingery flavor of a traditional Moscow Mule, you will definitely want to give this one a try!
Yield: 1 cocktail
Total Prep Time: 5 minutes
Cranberry Moscow Mule Ingredients
3 oz. premium vodka
1 oz. 100% cranberry juice
1 T. fresh lime juice
8 oz. ginger beer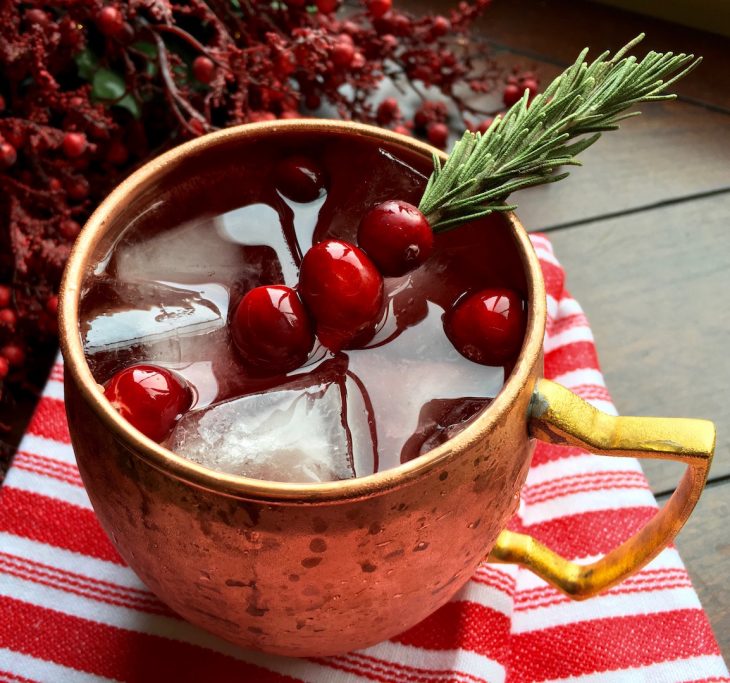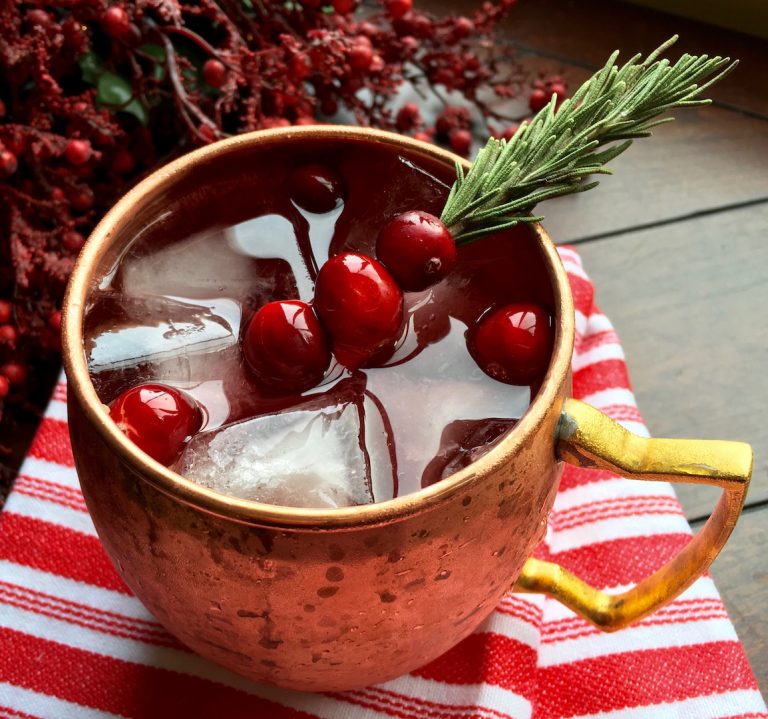 Cranberry Moscow Mule Garnish: (optional)
fresh rosemary sprigs, bottom leaves removed, approximately 2-3" long
fresh cranberries
fresh lime wedges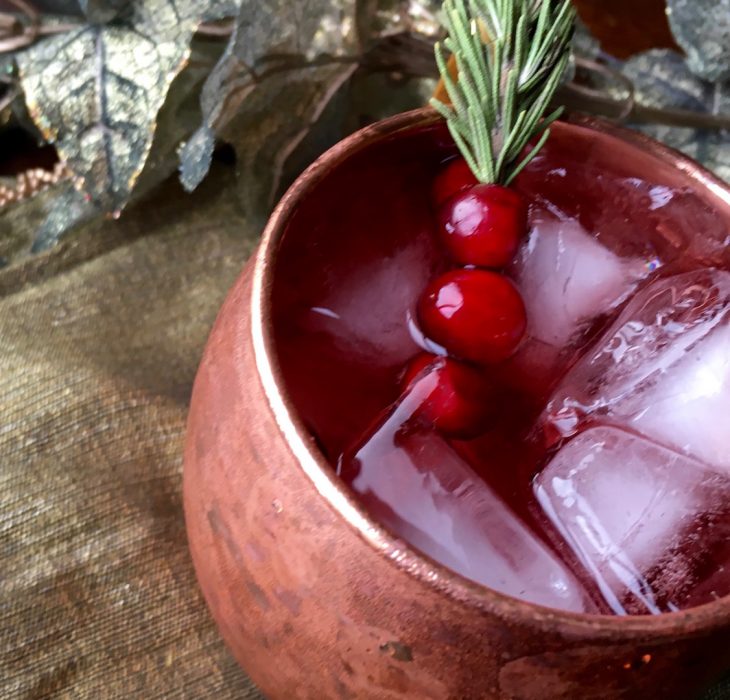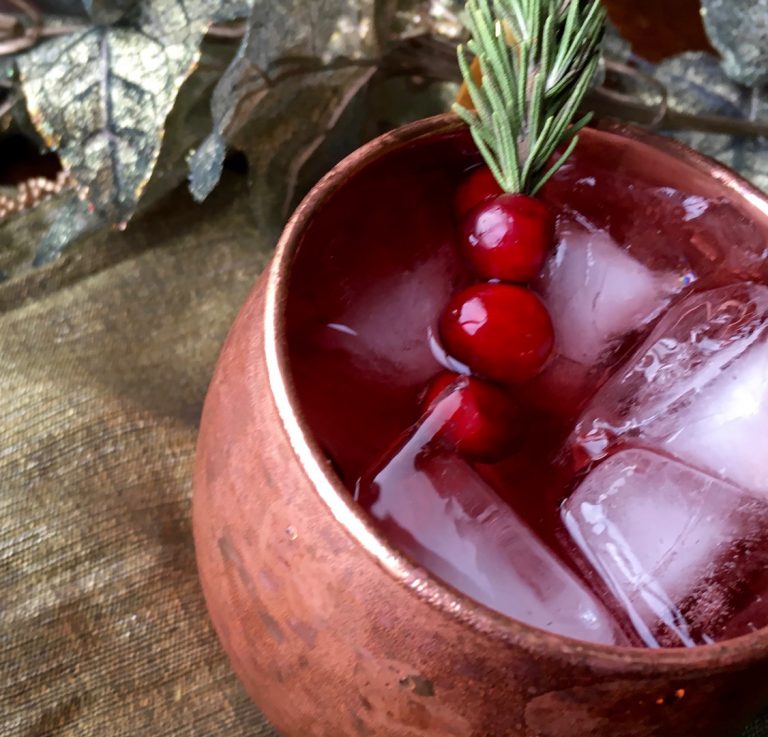 Cranberry Moscow Mule Directions
To make cranberry sprig garnish, carefully thread 3 fresh cranberries onto the bottom of each rosemary stem.
Fill cocktail shaker with ice and add vodka, cranberry juice, and lime juice. Shake well and pour into ice-filled copper mugs. Top off mug with ginger beer and stir to combine.
Garnish with rosemary sprigs and lime wedges, if desired. Serve immediately.
Moscow Mule mugs are readily available at online and brick and mortar stores. Amazon is usually my go-to shopping place and I found a variety of mugs that works great for this cocktail.
Set of 4 Copper Moscow Mule Mugs
Set of 2 Copper Moscow Mule Mugs
Set of 4 Copper Moscow Mule Mugs Gift Set<<--Think Christmas shopping! Set of 4 Copper Moscow Mule Mugs Gift Set with Copper Straws, spoon and jigger!
All good choices for yourself or someone on your holiday shopping list!