Although our winter hasn't been that bad it still has me dreaming of warmer temps and sunsets. Of course, to battle the cold temps, lack of sun and everything looking bland I decided to make my own Zodiac Sunset Cocktail to blast away the winter blues.
Zodiac was kind enough to send me a bottle of their Black Cherry Vodka to sample, which I willing agreed to do.
I gave it a sniff test first and it has a strong black cherry scent, which I knew meant it would have a pretty good flavor.
Next up, I gave it a taste and was pleasantly surprised to have the burst of black cherry flavor without the harsh bitterness that can sometimes come with vodka.
Mixing it into the Zodiac Sunset cocktail is a complete win in the cocktail department.
Zodiac Vodka is an all-natural, true craft spirit.
It employs a Single Source Distillation® method, as the potatoes are regionally sourced and the entire distillation and bottling process occurs at the company's Rigby, Idaho-based distillery.
The water for Zodiac is drawn from the Snake River Aquifer which runs beneath the distillery. The product is produced using 4-column fractional distillation and is filtered using hand-cut Canadian Birch Charcoal.
Zodiac is distilled once – by design, allowing the vodka to retain a naturally sweet, distinctive taste.
Zodiac is produced from non-GMO ingredients and as a 100% potato vodka, is gluten-free.
ZODIAC FruityVodka Cocktail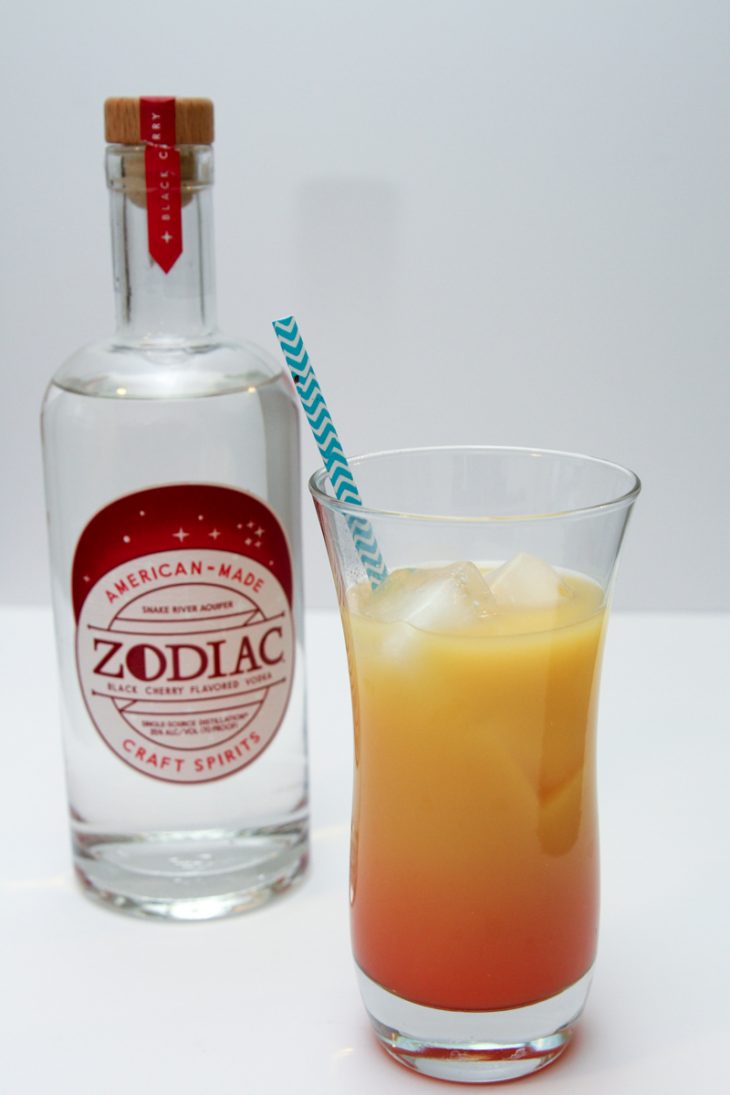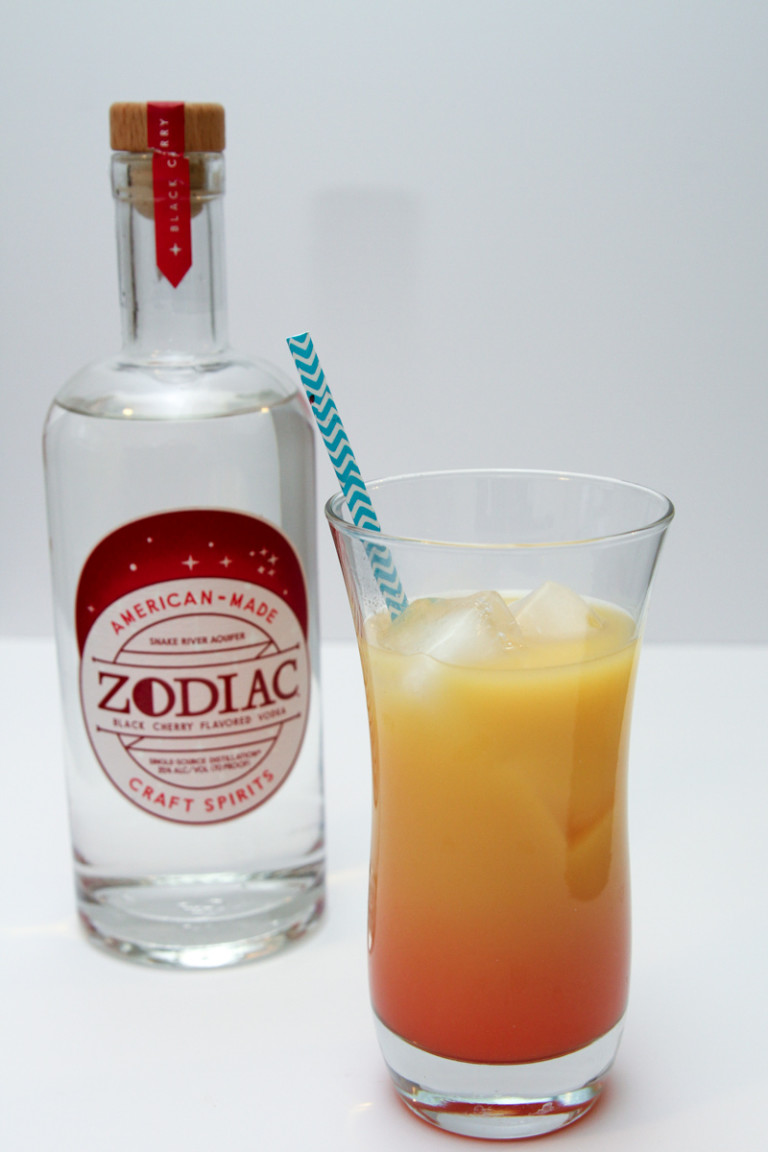 Zodiac Fruity Vodka Cocktail
1 1/2 ounces Zodiac Black Cherry Vodka
1 Tablespoons Grenadine
1 Cup Orange Juice with Pineapple
In a cocktail shaker mix together the vodka and orange juice. Pour into cocktail glass filled with ice. Add grenadine. Enjoy!
Here are some food pairings to enjoy with this fruity vodka cocktail:
**PIN TO PINTEREST**