I scream, you scream, we all scream for ICE CREAM!!! We probably drove my mom nuts with this chant as kids. Lord only knows how she survived raising three girls, but survive she did. I'm pretty sure she was probably sliding some mudslide ingredients into her ice cream to get through those long days of summer.
This is also a tasty drink to serve for outdoor movie night or your next girlfriend get together. If you love chocolate you can replace the vanilla ice cream in this mudslide for chocolate ice cream. You can also adjust the amount of ice cream by how creamy you want your drink. I know, I know, too many choices, but I want you to know that you have options!
Reese's Peanut Butter Cup Mudslide Recipe
Play around with the flavors, but I don't recommend changing the liquor types or amounts unless you change amounts equally. For example: if you don't want a shot of each you could do a 1/2 shot of each, keep it consistent and the drink will be good!
This recipe makes one large mudslide or two small. Double or tripe the recipe for large groups.
Ingredients
1 individual bag of mini Reese's Peanut Butter Cups frozen
3 generous scoops vanilla ice cream
1 shot vodka
1 shot Bailey
1 shot Kahlua
1 cup ice cubes
Hershey chocolate syrup, for garnish
Directions
Toss all ingredients, except Hershey's Chocolate Syrup, in a blender. Blend until smooth. Drizzle Hershey chocolate syrup on inside of the glass, pour Reese's Peanut Butter Cup Mudslide into cup.
Enjoy!
***PIN THIS MUDSLIDE RECIPE TO PINTEREST***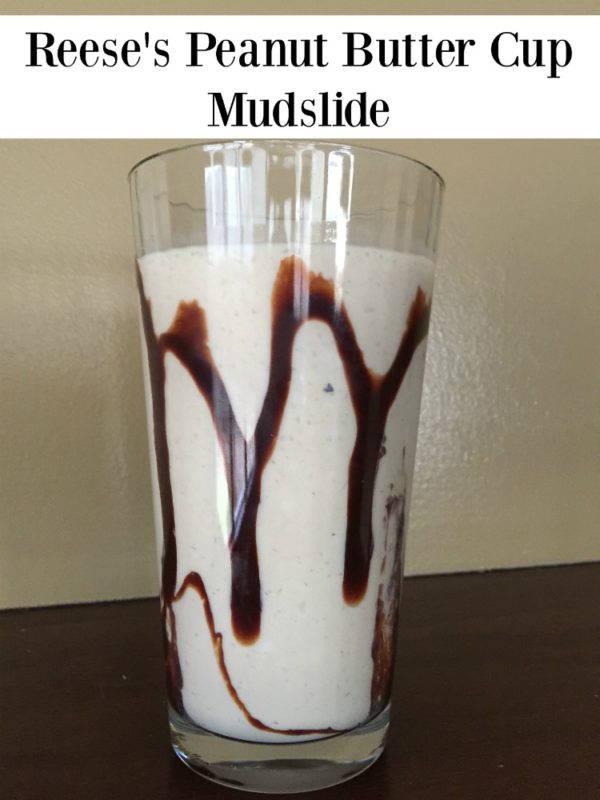 Here are some other delicious cocktail recipes:
Georgia On My Mind Peach Cocktail
YOU ARE ALSO GOING TO LOVE
Studies have shown that if you loved this post you'll enjoy these posts as well.