Never one to back down from a challenge when Shari's Berries asked me if I wanted to create a cocktail inspired by their new line of Champagne inspired chocolate covered strawberries I jumped at the chance.
Of course, anytime it includes a cocktail I'm usually a sure thing. Dylan and I tossed around some ideas and after much debate came up with a Champagne Dessert Cocktail that is perfect for New Year's Eve.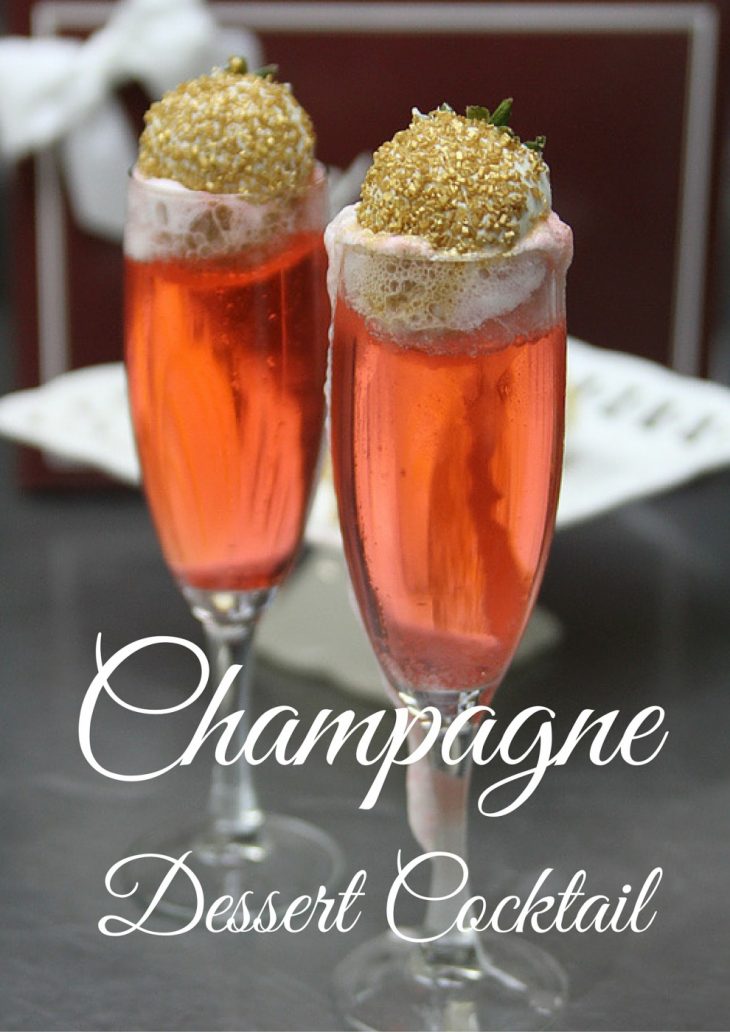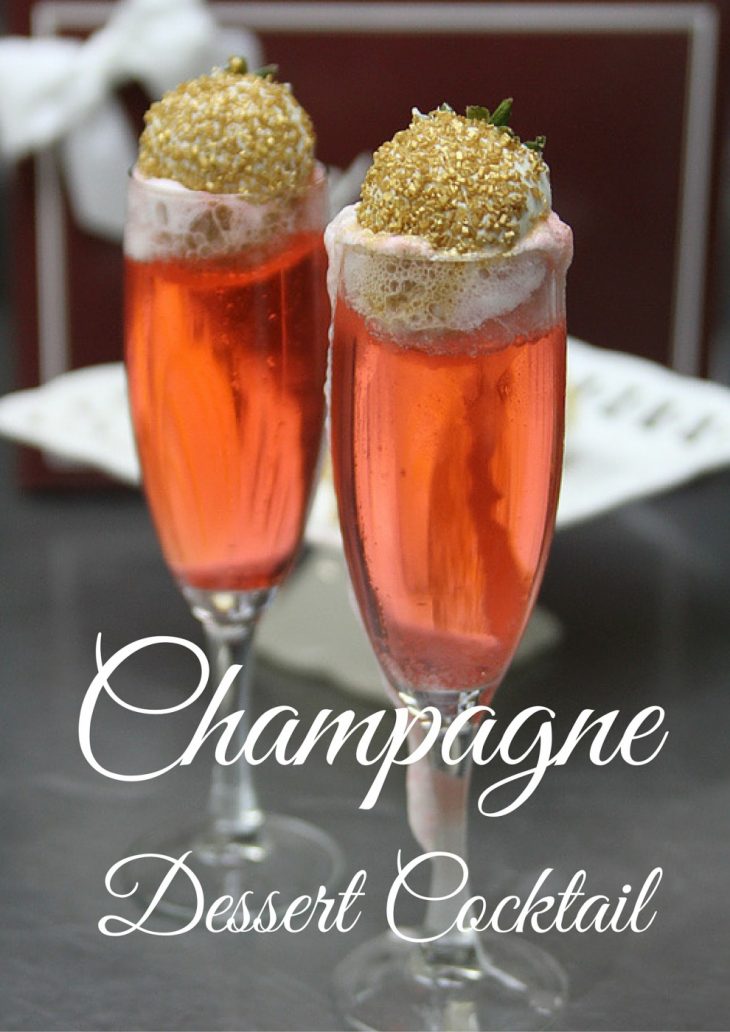 If you don't want to use Champagne you can use the American version, Sparkling Wine.
We have a winery in northern Michigan that makes an excellent Sparkling Wine that people rave about.
Of course, one of their Champagne varieties is called sex so that might have something to do with why people love it.
If you can find a local vinter to buy your Sparkling Wine that would be a fun way to add a local element to your holiday parties.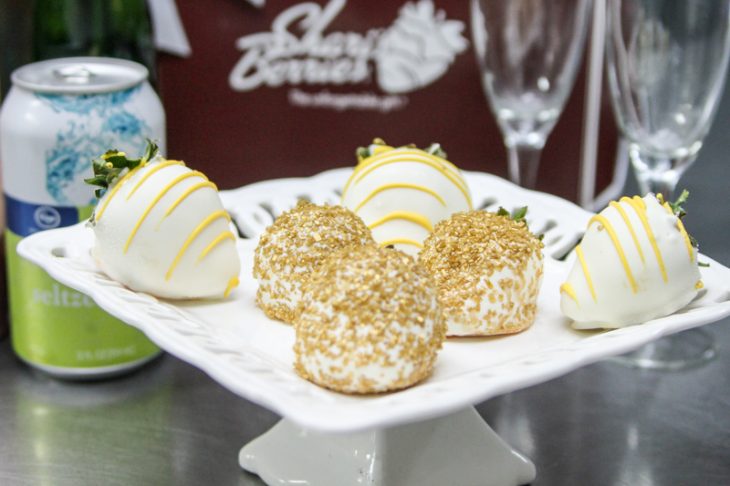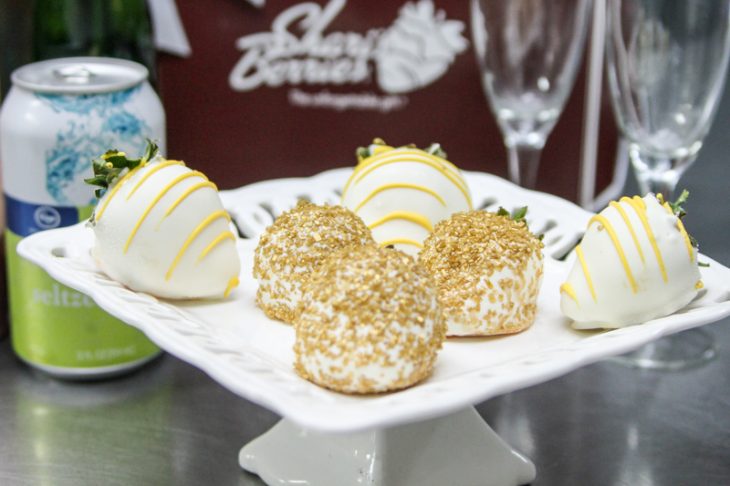 I'm always after cocktails that are easy to make, but still, have a unique twist.
I think we met that with this cocktail.
Champagne Dessert Cocktail Ingredients
Champagne (your choice)
Seltzer water
Strawberry simple syrup
Vanilla ice cream
Hand-dipped champagne strawberries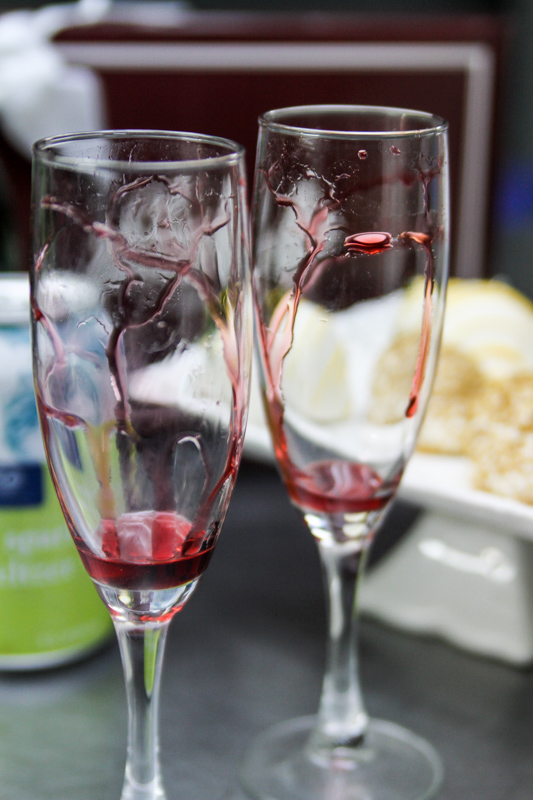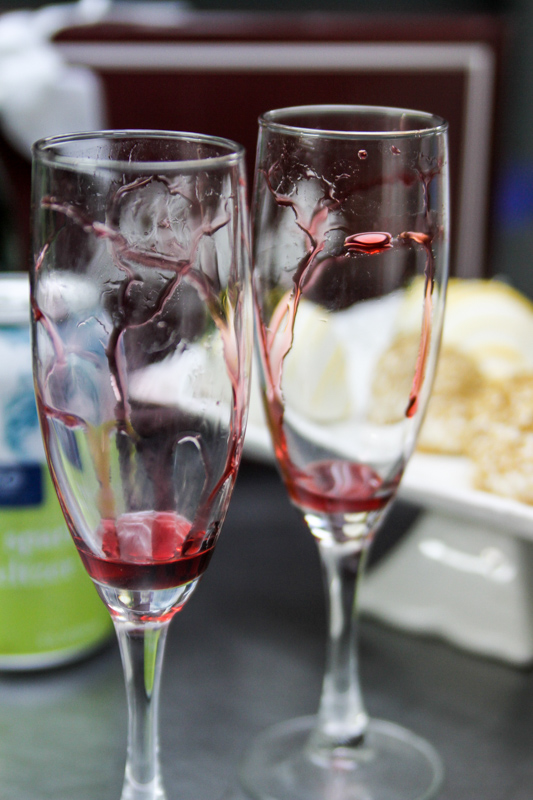 Champagne Dessert Cocktail Directions
Drizzle the strawberry simple syrup inside the glass.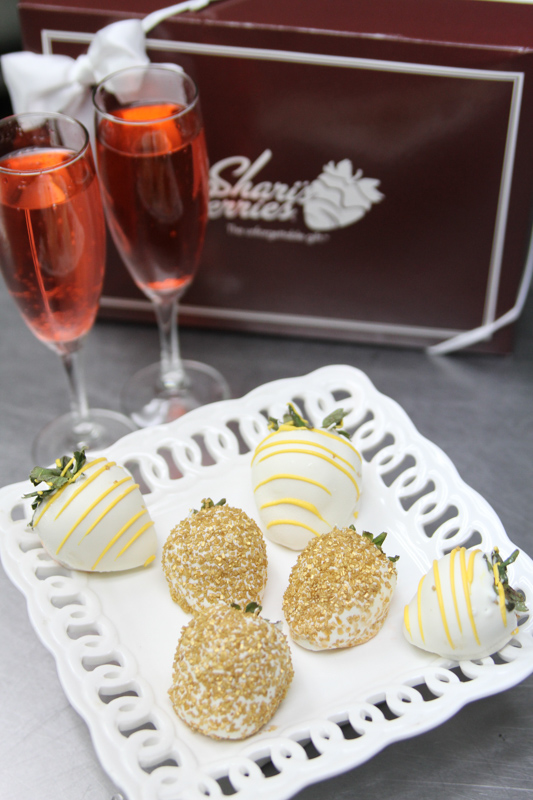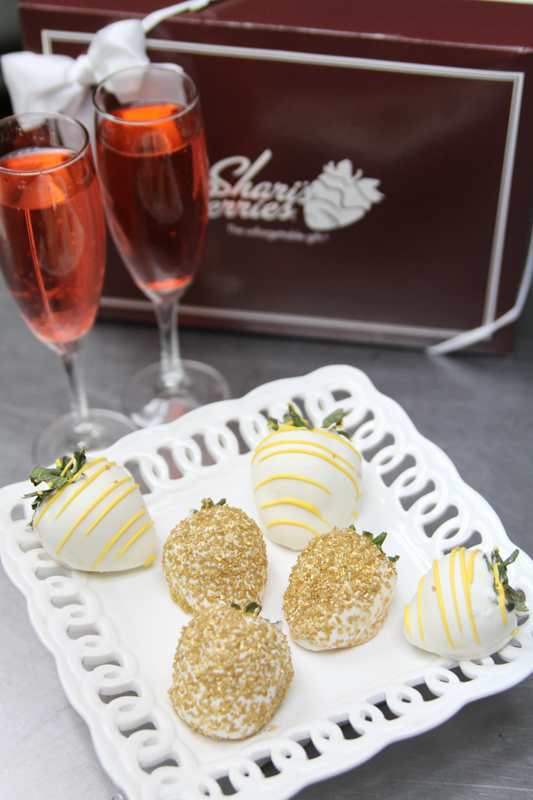 Add 3 parts Champagne and 1 part seltzer water.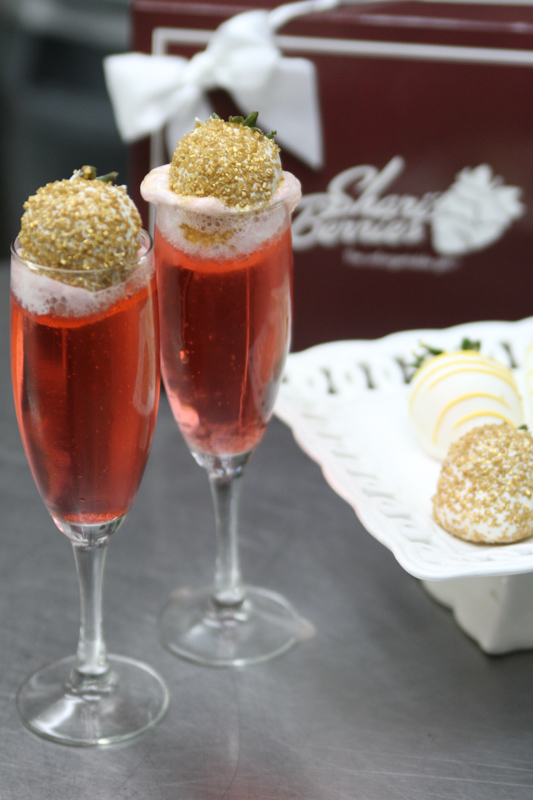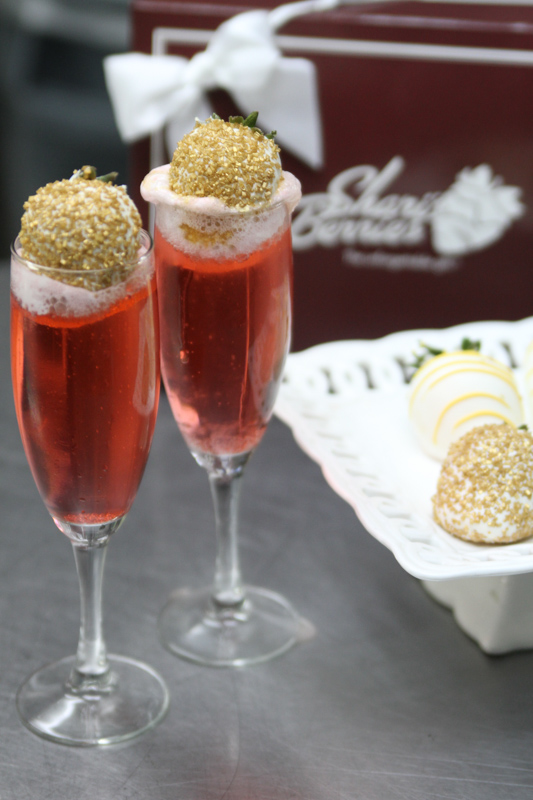 Top with a small dollop of vanilla ice cream.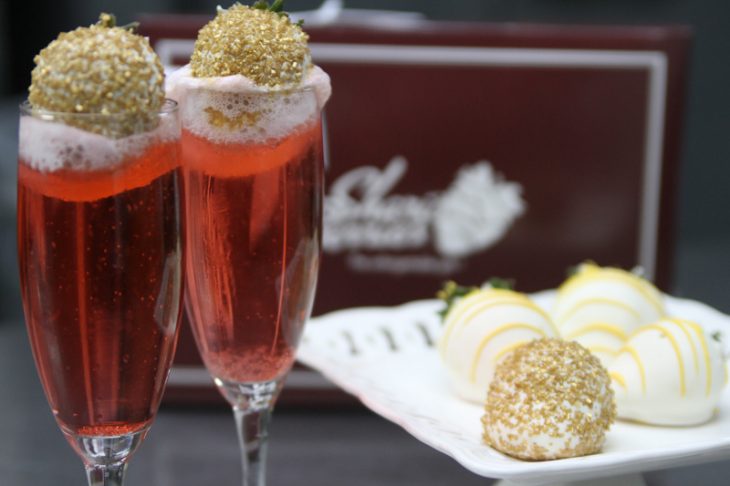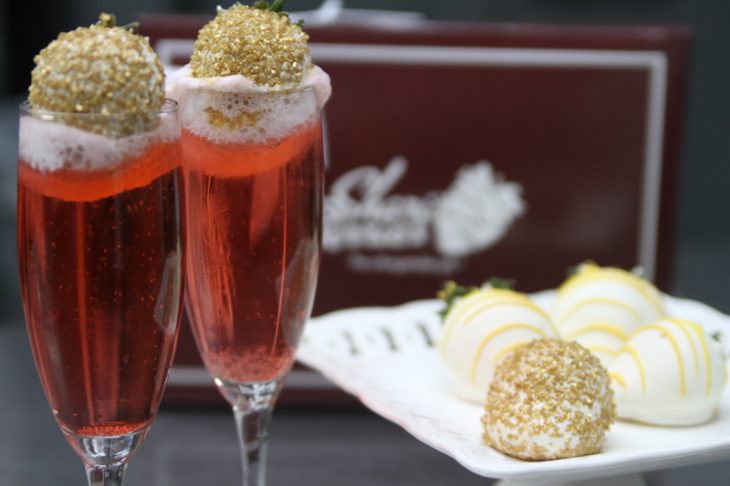 To really jazz it up, add a beautiful Champagne hand-dipped strawberry to the top of the glass.
How beautiful is that and how much would your guests love to have that served up to ring in the New Year?
By the way, I absolutely LOVE how gorgeous these strawberries look.
They are going to be great for all my upcoming holiday parties.
After seeing these berries I think we are going to have many gold studded holiday parties this year.
I love how the gold just sparkles.
More Dessert Cocktails
Must-Have Cocktail Making Resources
Cocktail Shaker & Bartender Kit
Pin Champagne Dessert Cocktails to Pinterest