In a fit of fancy, I decided to try my hand at making Red Wine & Chocolate Ice Cream. I seldom make ice cream so I wouldn't say I'm a pro at it, but I do ok.
Not a fan of red wine? I have another simple ice cream recipe that also only takes 3 ingredients – Lemon Honey Ice Cream Recipe, check it out.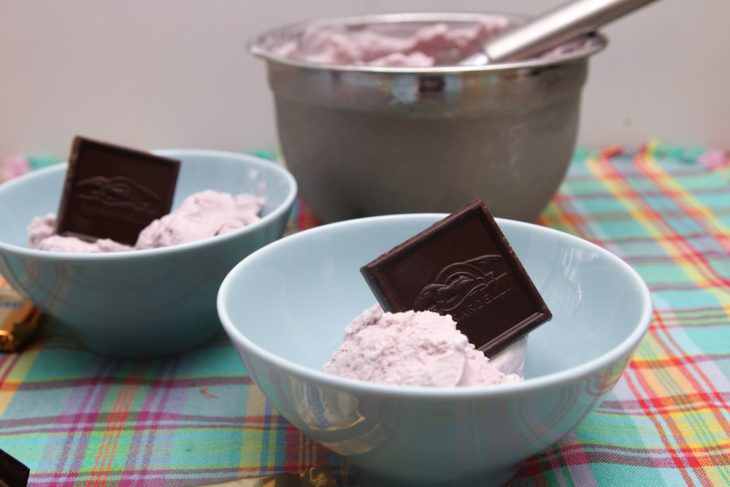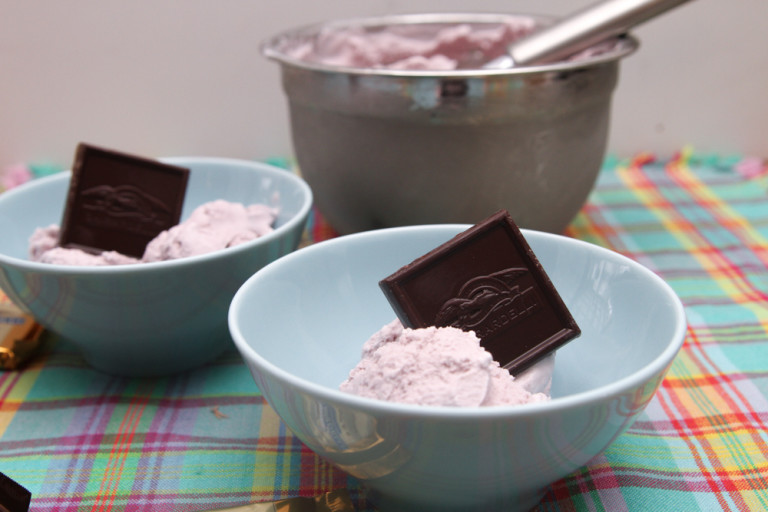 I'm not sure why I don't make homemade ice cream more often.
It's so incredibly easy to make and only takes a handful of ingredients. If you have an ice cream maker you really need to give this recipe a try.
The next time you are at the store grab a bag of Ghirardelli Valentine chocolate and a bottle of Josh Cellars Cabernet Sauvignon wine.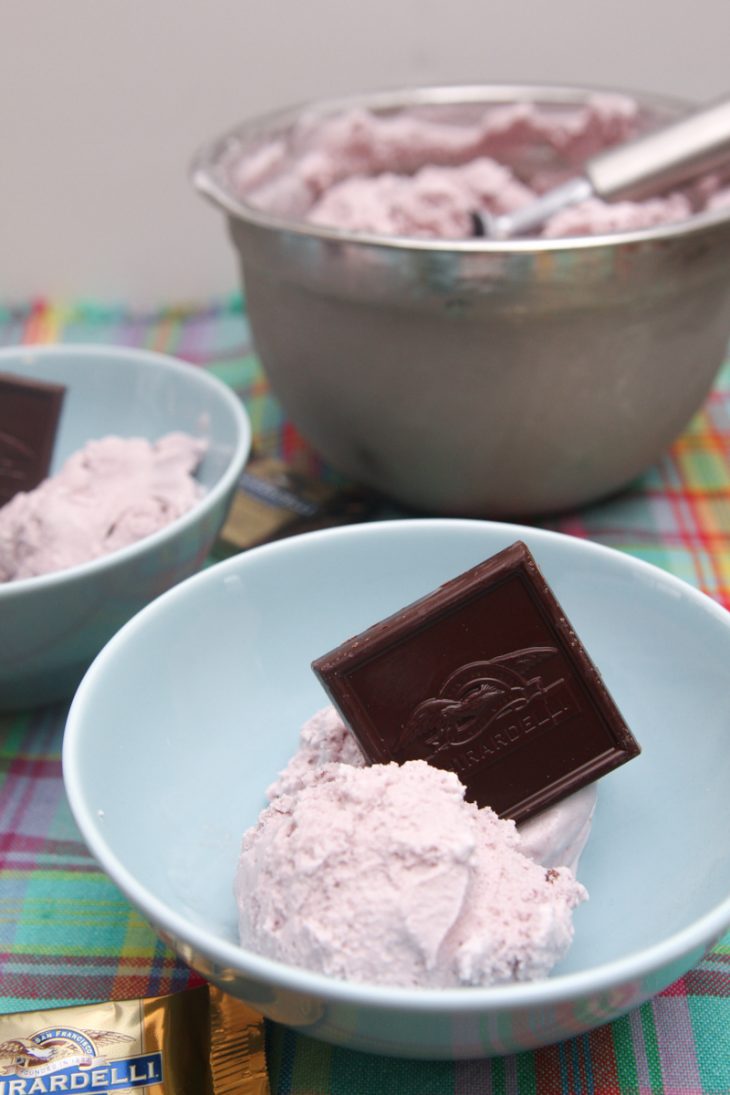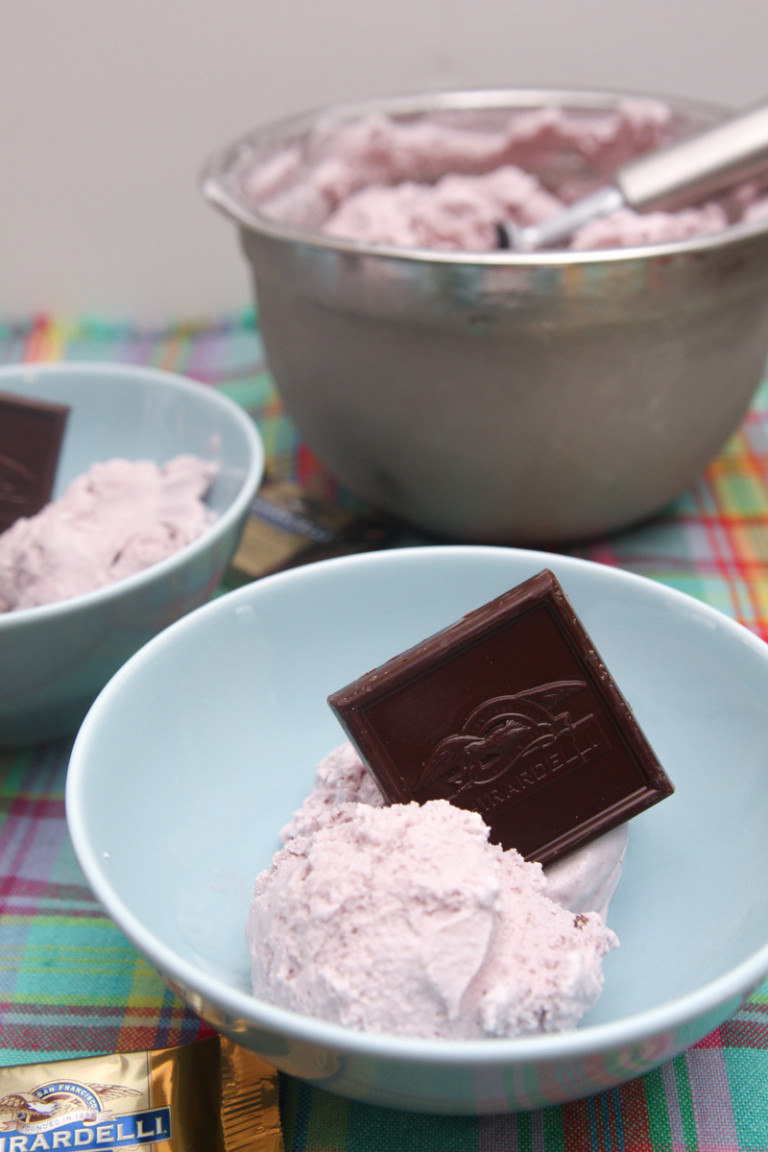 I reduced a cup of the wine by half and used Ghirardelli Valentine Squares both in the ice cream and on top.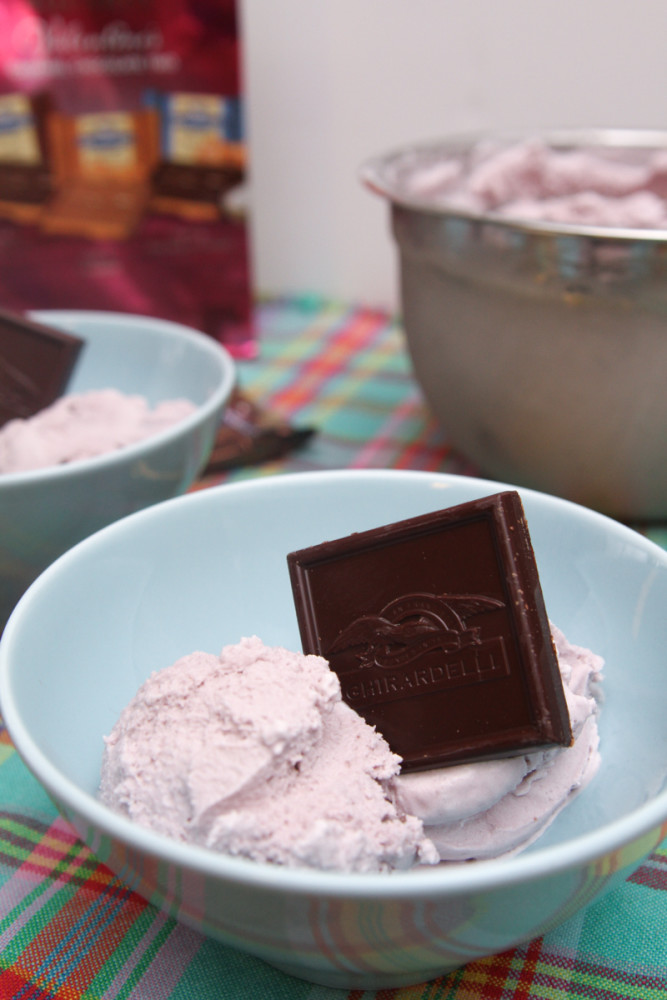 Of course, I wasn't going to wait for Valentine's Day to let Alan give this a try. I sampled while making it and it is delicious! Alan agreed.
This might be our new favorite ice cream and gives me so many ideas for other flavors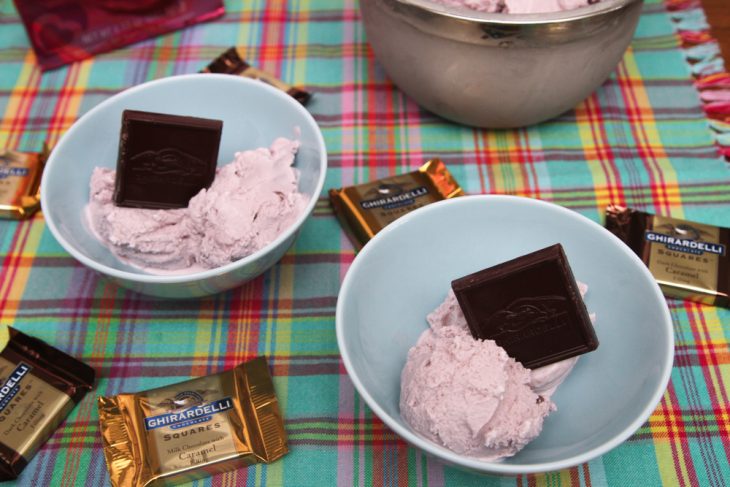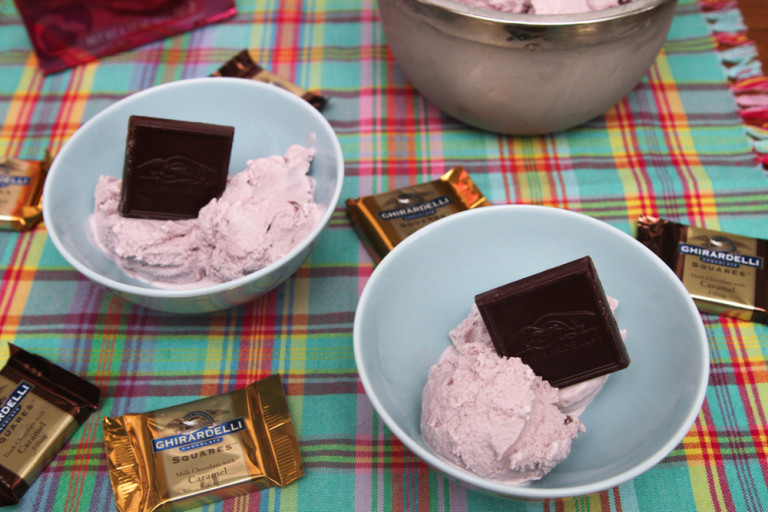 Needless to say, we both enjoyed a bowl before dinner, because life is short….eat dessert first.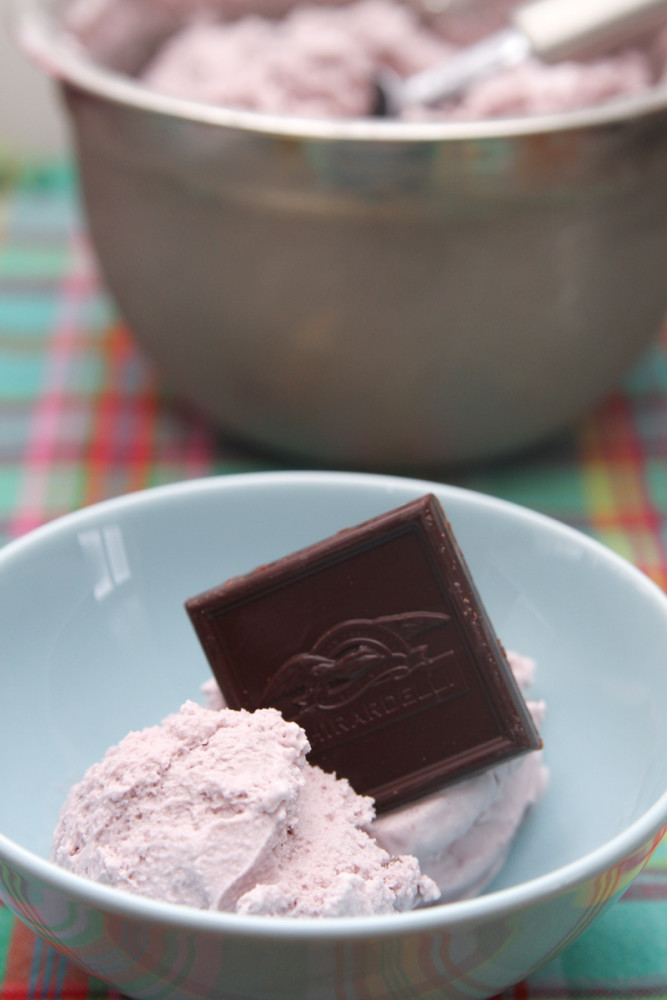 RED WINE & CHOCOLATE ICE CREAM ICE CREAM RECIPE
Red Wine & Chocolate Ice Cream Ingredients
1 cup Whole Milk
3/4 cups Cane Sugar
2 cups Heavy Cream
1/2 Cup of Josh Cellars Cab Sauv reduced wine
4-6 Ghirardelli Chocolate squares, unwrapped and finely chopped
Red Wine & Chocolate Ice Cream Directions
In a medium-sized chilled bowl whisk together the milk and sugar. When sugar is dissolved whisk in the heavy cream. Once combined, add the Josh Cellars Cabernet Sauvignon and Ghirardelli chocolate.
Cover and place bowl in the refrigerator. Chill for 2 hours.
Remove from fridge and prepare the mixture using your ice cream makers manufacturer's directions.
For me, I placed the mixture in the ice cream maker and let it run for 20 minutes.
After ice cream is done, pour into a freezer safe bowl with lid and freeze for 24 hours.
NOTE: you can eat it before 24 hours, but it will be soft, still good, but soft.
Pin to Pinterest