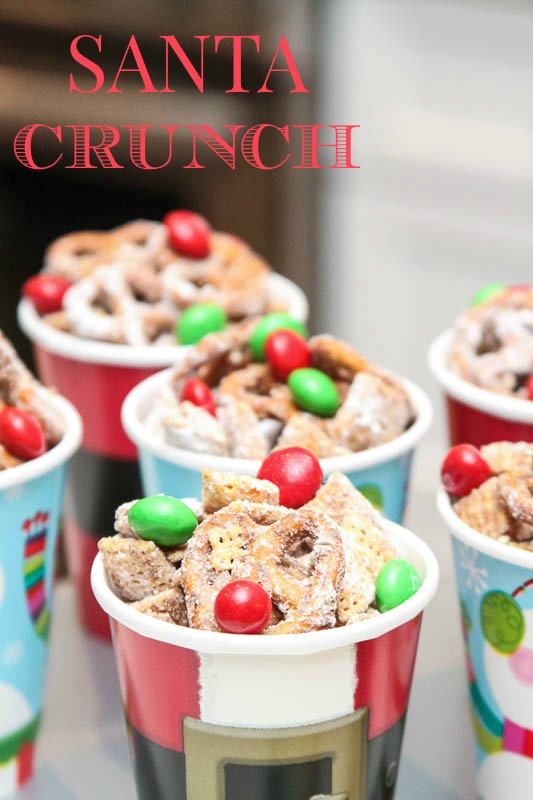 Santa Crunch makes a perfect snack for the holidays. Great for parties or an after school snack. Its easy to put together and is a great recipe for the kids to help make. Serve in cute holiday cups at your next party. I love using the red & green M&M's to make this treat more festive.
This also makes a great traveling snack. After its completely cooled store in zip-lock bags and pack in the road trip snack bag. Surprise the kids with it when the "Moooooom, I'm booooooored" chanting gets to be too much.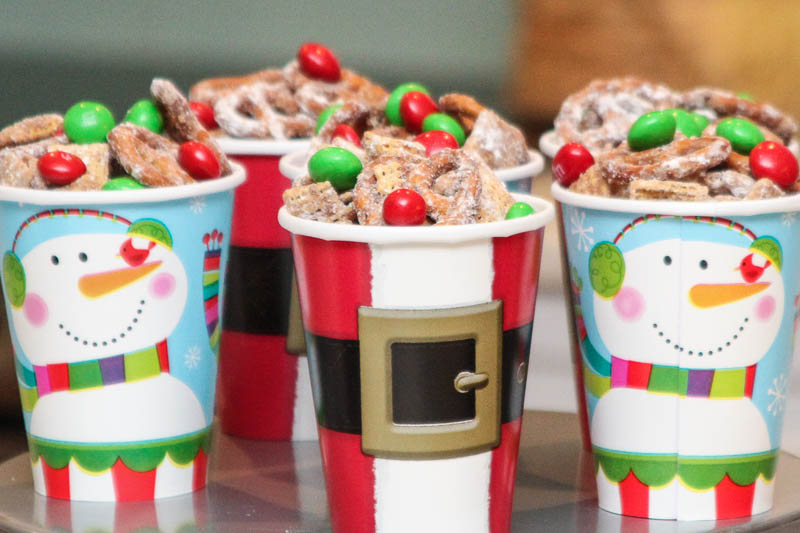 Santa Crunch Recipe
2 Cups Chex Mix
1 cup mini pretzels
1 cup peanut butter m&m's
2 ounces peanuts
6 Resee's peanut butter cups, chopped
2 tablespoons butter
1/4 cup peanut butter
1/4 cup powdered sugar
In a medium-sized bowl combine chex mix, pretzels, peanuts and peanut butter M&M's.
In a medium sized microwaveable bowl combine peanut butter cups, butter, and peanut butter. Microwave in 30 second increments, stirring at end of each 30 seconds until fully melted. Pour over chex mix combination.
Spread onto cookie sheet, sprinkle with powdered sugar and let cool.