One of my favorite cookies has always been sour cream cookies. Of course, these are right behind snickerdoodle cookies, which, as far as I'm concerned win for best cookies ever.
However, these cookies are a really close second.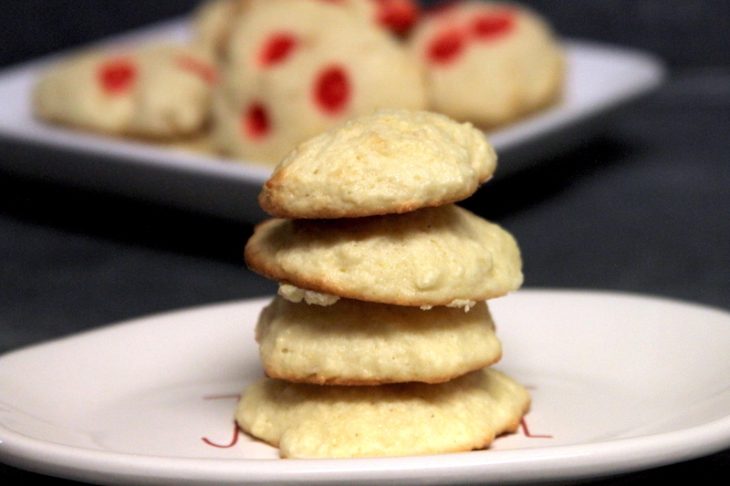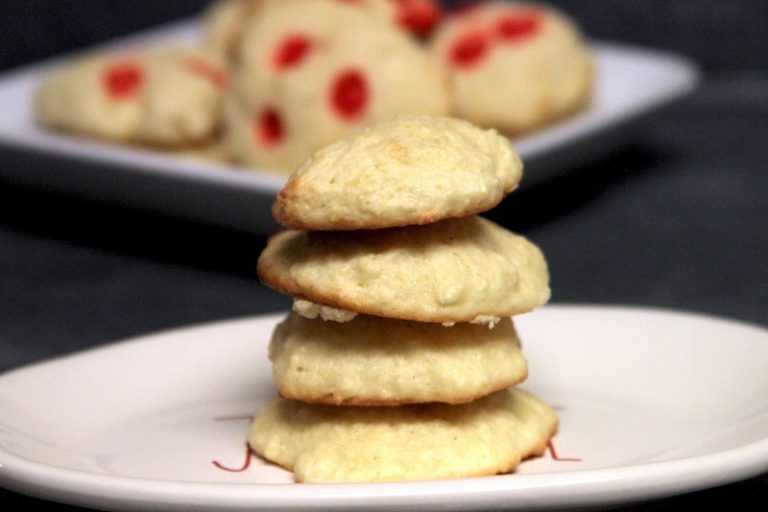 For as long as I can remember I've used my Grandma's sour cream cookies recipe.
For years I've had a gallon-sized ziplock bag packed with Grandma's handwritten recipes bumbling around the house.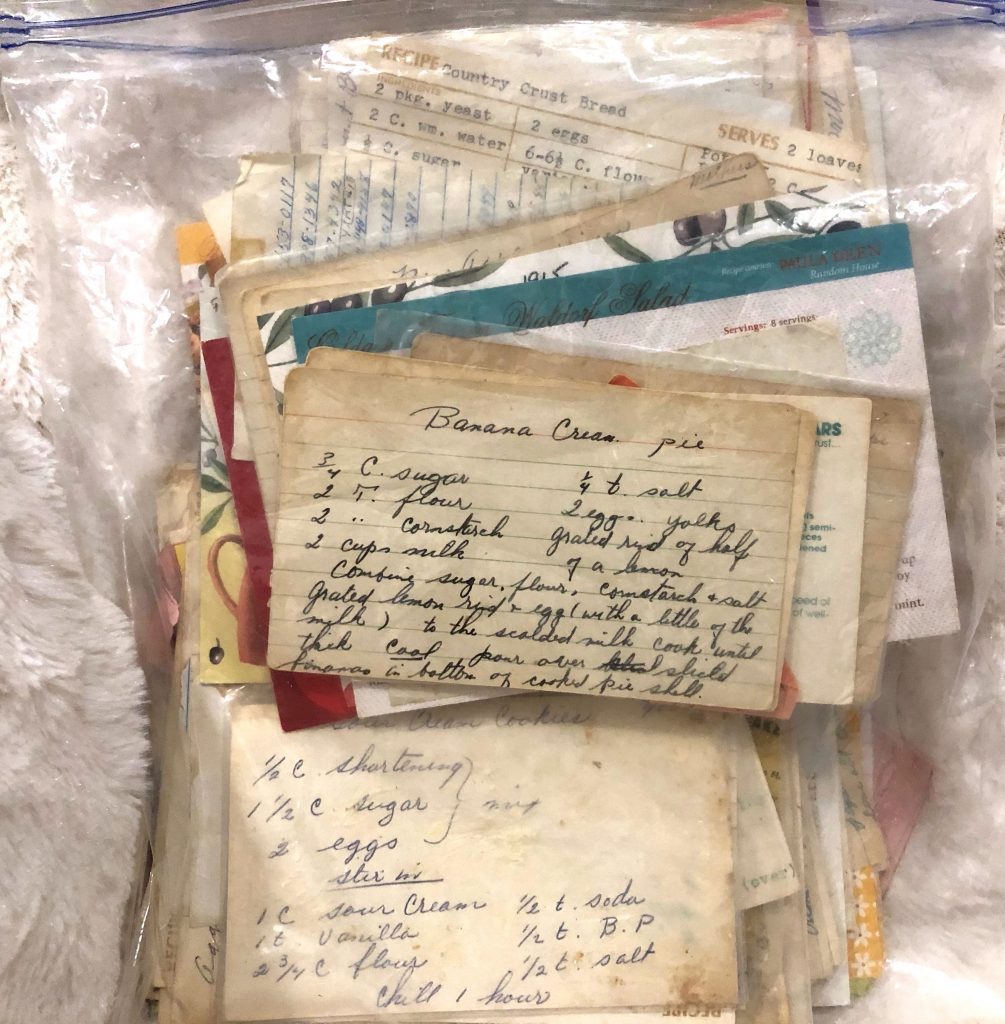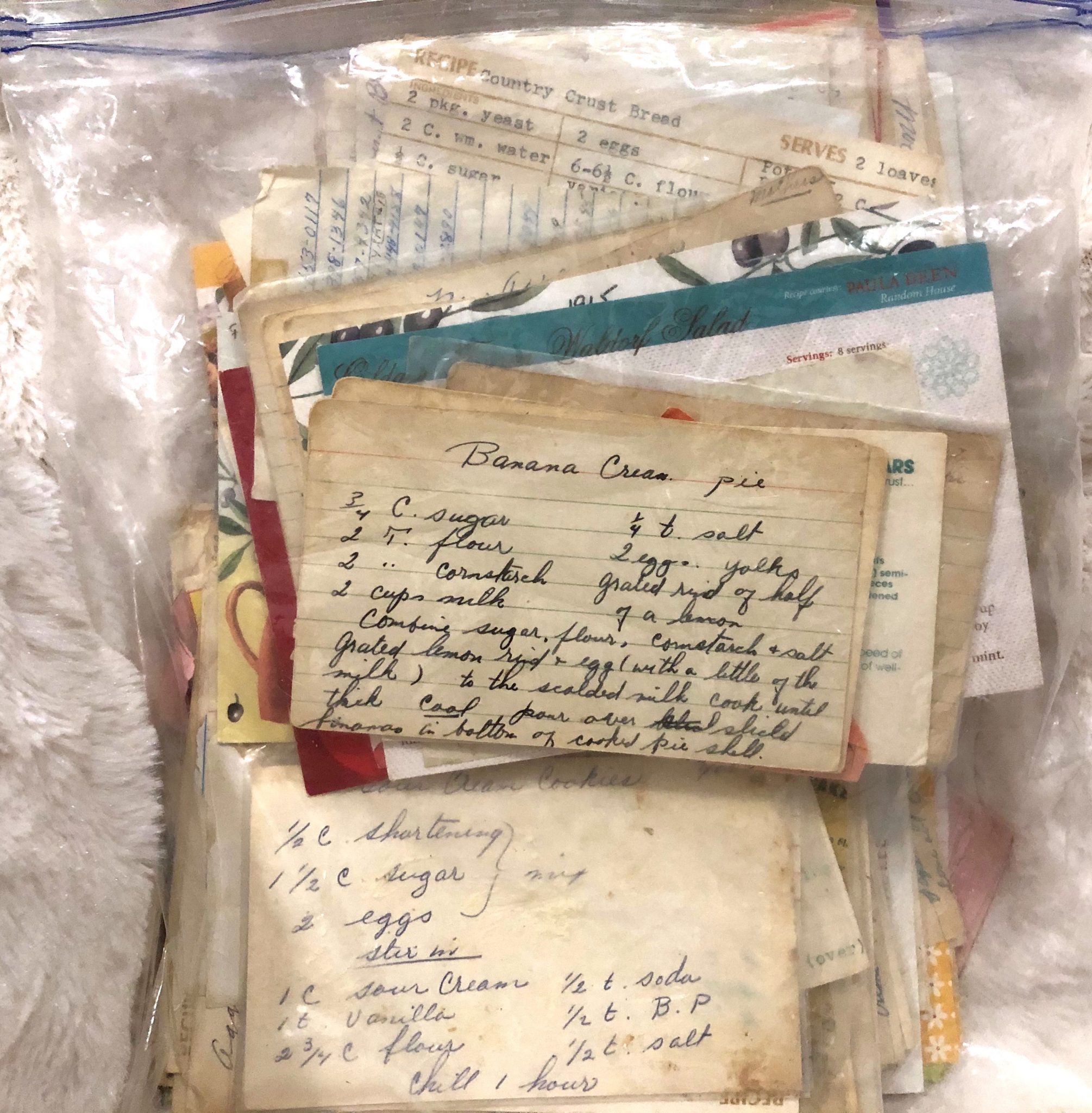 Sometimes I'll find the bag in the pantry, another time forgotten and buried under piles of paper on my desk, other times tucked in an available spot on the bookcase.
It never fails when I want to dig through her recipes I have to first find where I last left that gallon-sized bag.
I always think that someday I'll get them all transferred to digital or put them all in a cookbook.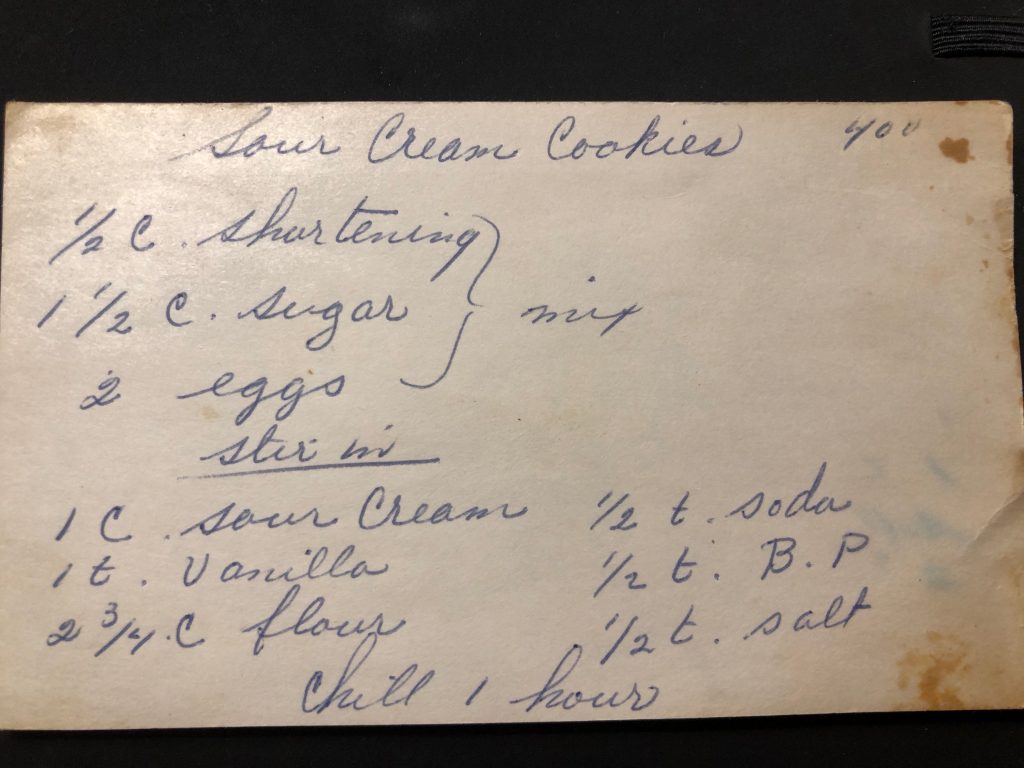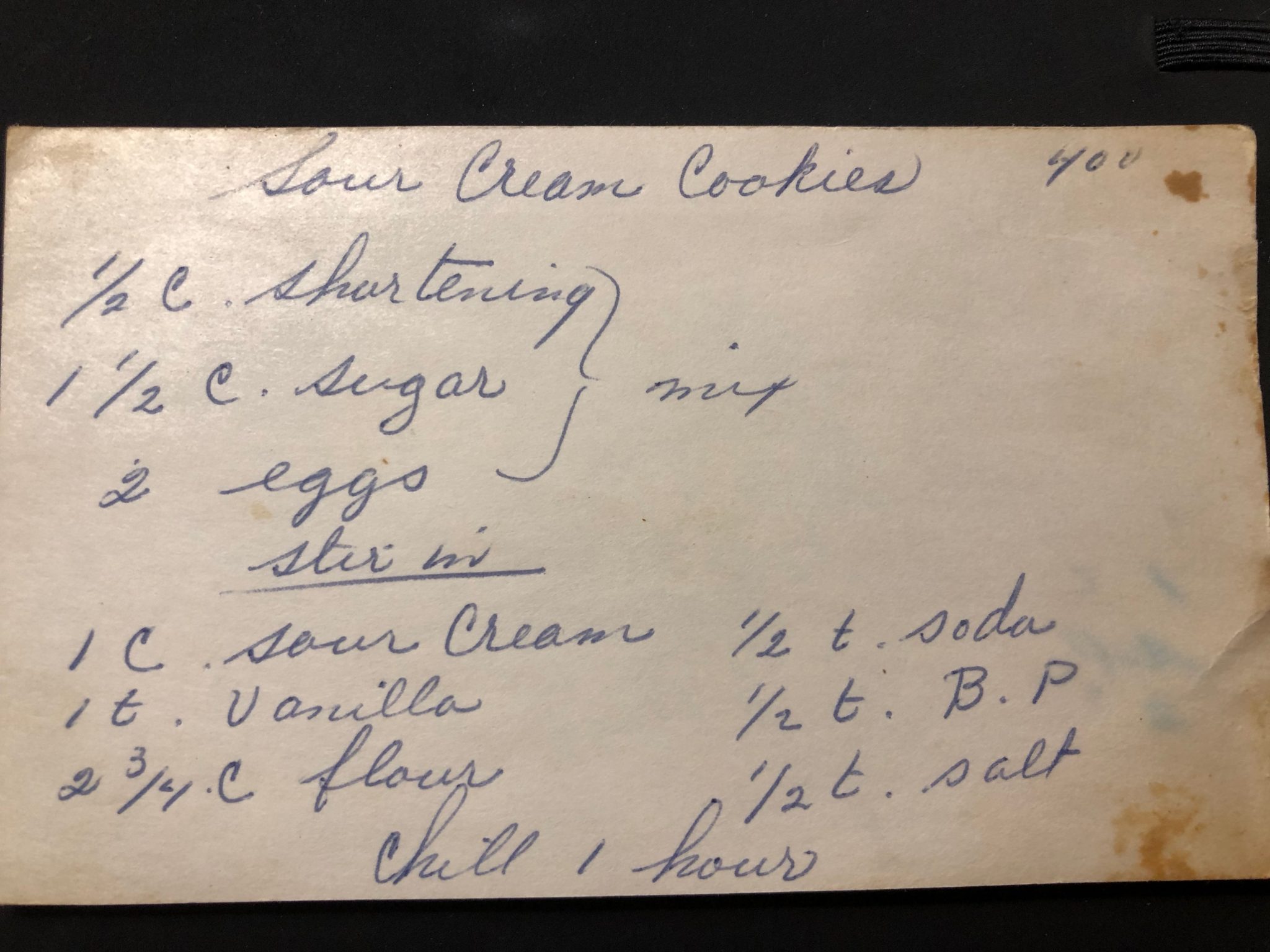 However, I kinda like holding the stained and slightly beaten recipe cards in my hands.
It's a bit like holding onto the past and remembering the good times with Grandma.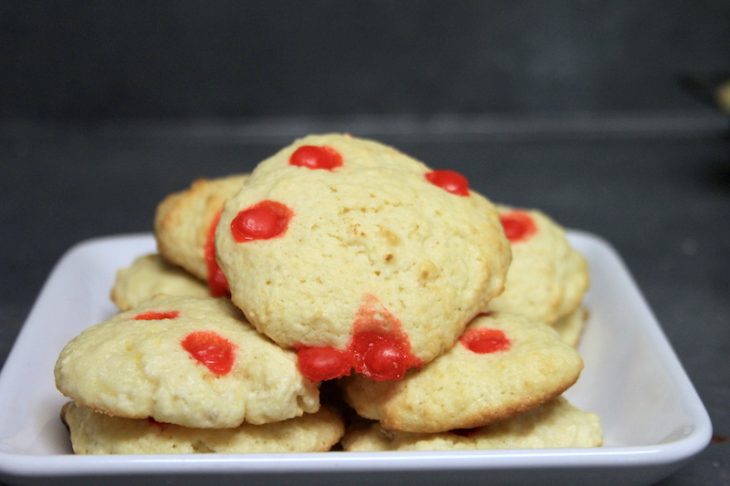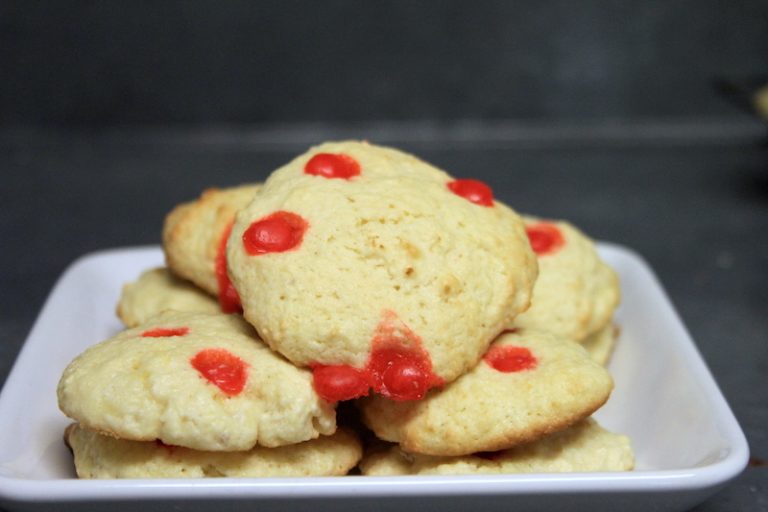 This recipe never disappoints. I make it a couple times a year and the only thing I've ever changed is reducing the sugar by about a 1/4 cup. I may reduce it another 1/4 cup, but I'll have to give that a try before officially changing up the recipe.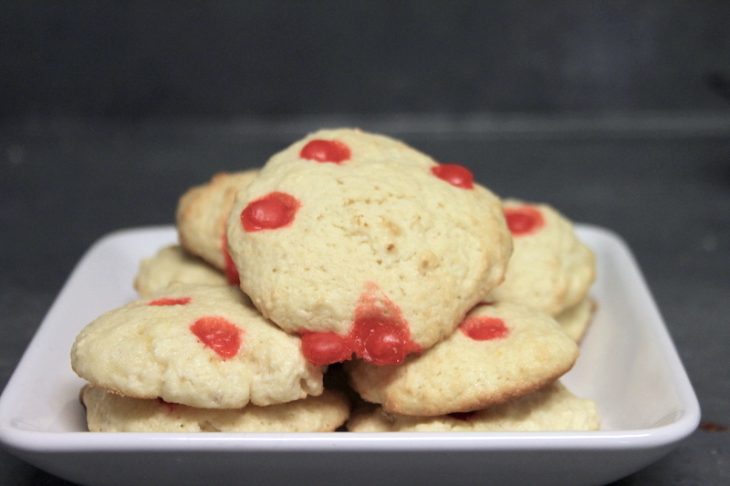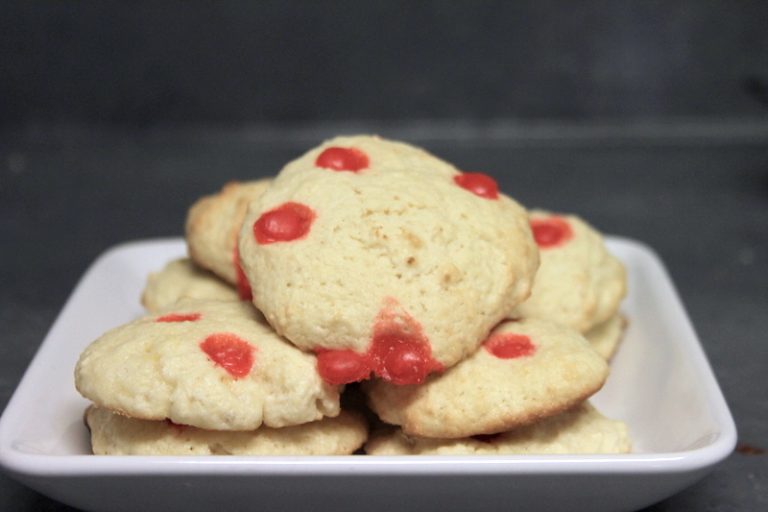 For now, here is Grandma's Quick and Easy Sour Cream Cookies Recipe. I hope you enjoy them as much as we do.
Note we use Prairie Farms sour cream. Now available in a squeeze pouch that makes it easy for little hands to measure out.
Yield: 18
Quick and Easy Sour Cream Cookies Recipe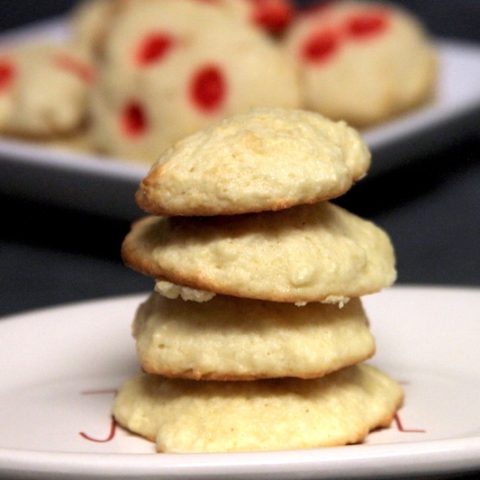 Quick and easy old fashioned sour cream cookies are oh so delicious.

Prep Time 10 minutes

Cook Time 10 minutes

Additional Time 1 hour

Total Time 1 hour 20 minutes
Ingredients
1/2 cup butter
1 1/4 cup sugar
2 eggs
2 3/4 cups flour
1/2 teaspoon baking soda
1/2 teaspoon baking powder
1/2 teaspoon salt
1 cup Prairie Farms sour cream
1 teaspoon vanilla
Optional: Red Hot Candies
Instructions
In a medium bowl mix together butter, sugar and eggs. Set aside.

In another medium bowl mix flour, baking soda, baking powder and salt. Once combined add sour cream and vanilla. Mix.

Add flour mixture to butter and sugar mixture. Mix until just combined. Do not over mix. Cover and chill in fridge for 1 hour.

Preheat oven to 400 degrees. Drop by teaspoonful on cookie sheet. Add Red Hot candies to top of cookies, if desired. Bake for 10-12 minutes.

Cool and enjoy.

Miss S enjoying the cookies she helped bake. She loves the red hot candies in her sour cream cookies, me not so much.
Pin Sour Cream Cookies to Pinterest