Curb your cravings for deep-fried potatoes or other salty snacks with these delicious, spicy sweet potato fries air fryer style.
An airfryer makes fries nice and crispy without any added points from using oil or from deep frying.
To make these fries even more taste whip up this refreshing herbed yogurt dip (ZERO POINTS).
The yogurt dip is the perfect complement to the spicy seasonings used in this recipe.
Keep scrolling because there are 7 additional sweet potato recipes included in this post!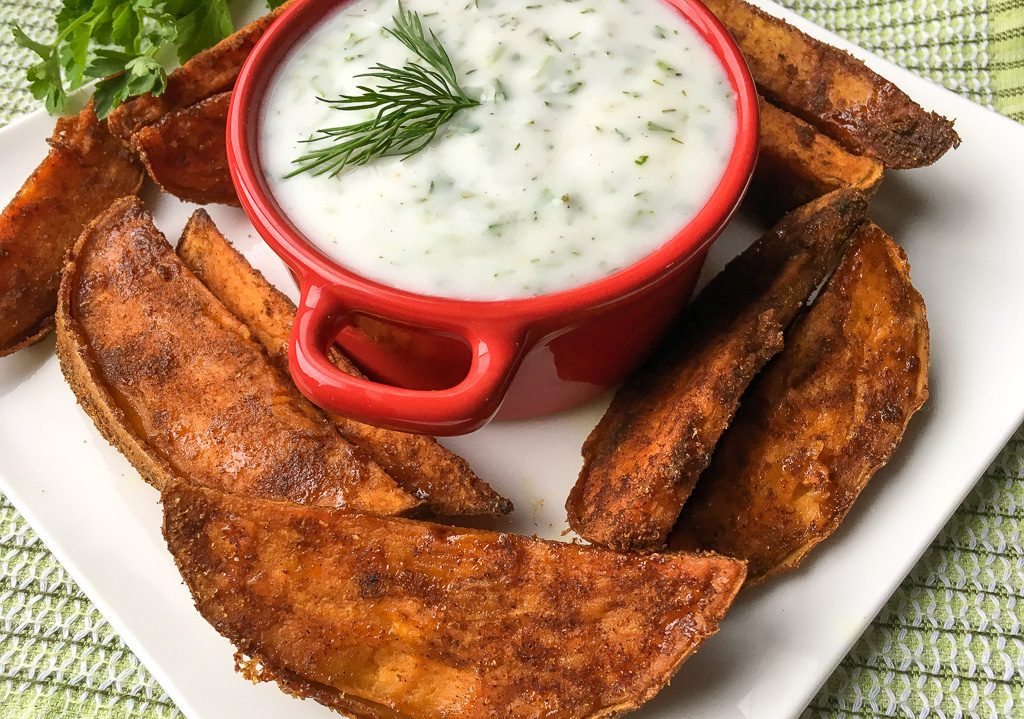 For even more flavor, mix up the herbed yogurt dip the night before to give the flavors more time to combine and develop.
And, guess what, this comes in at only FOUR FREESTYLE POINTS per serving.

Need more Freestyle Recipes? I have all the tasty ones here.
Sweet Potato Fries Recipe
Prep time: 10 minutes
Cook time: 30 minutes
Serves: 4
Tip: For crispier sweet potato wedges, do not salt them until they are done roasting.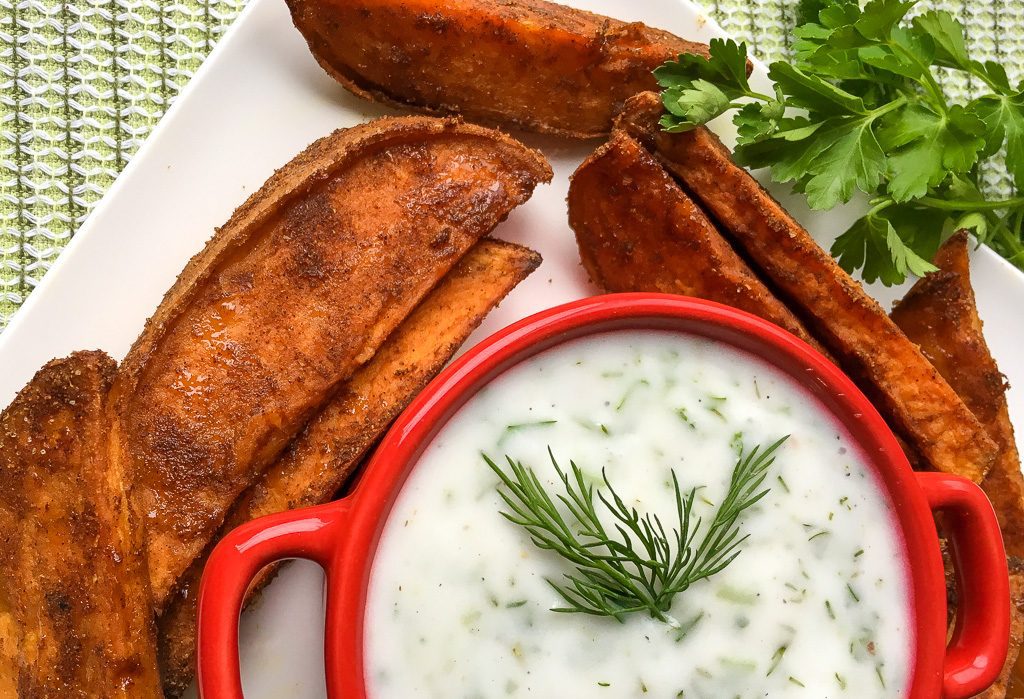 Ingredients
2 large sweet potatoes, sliced into wedges
1 t. ground cumin
1 t. curry powder
1 t. smoked paprika
½ t. cayenne pepper
½ t. ground cinnamon
1 c. 0% Fat Free Greek yogurt
2 t. fresh lemon juice
3 T. fresh dill, minced
3 T. fresh parsley, minced
Sea salt and black pepper to taste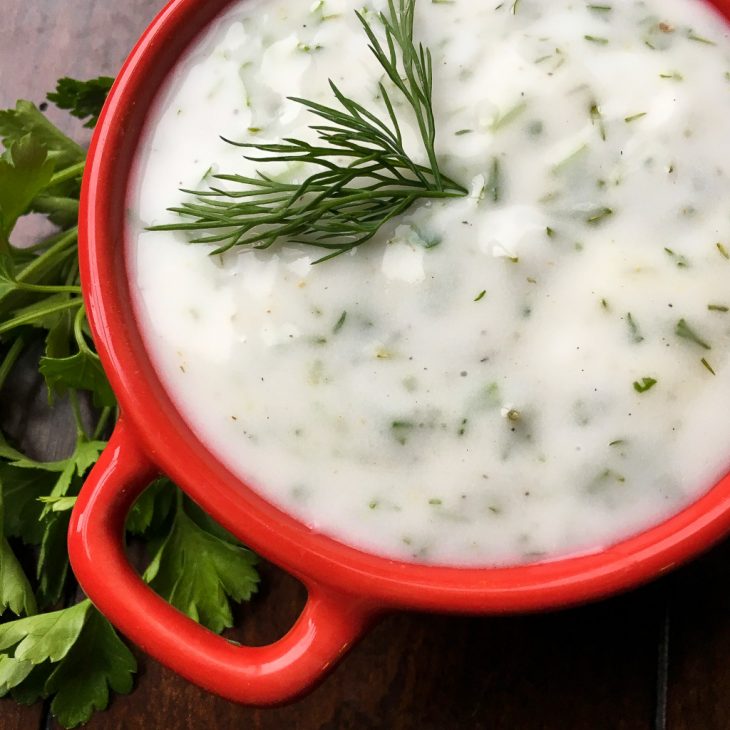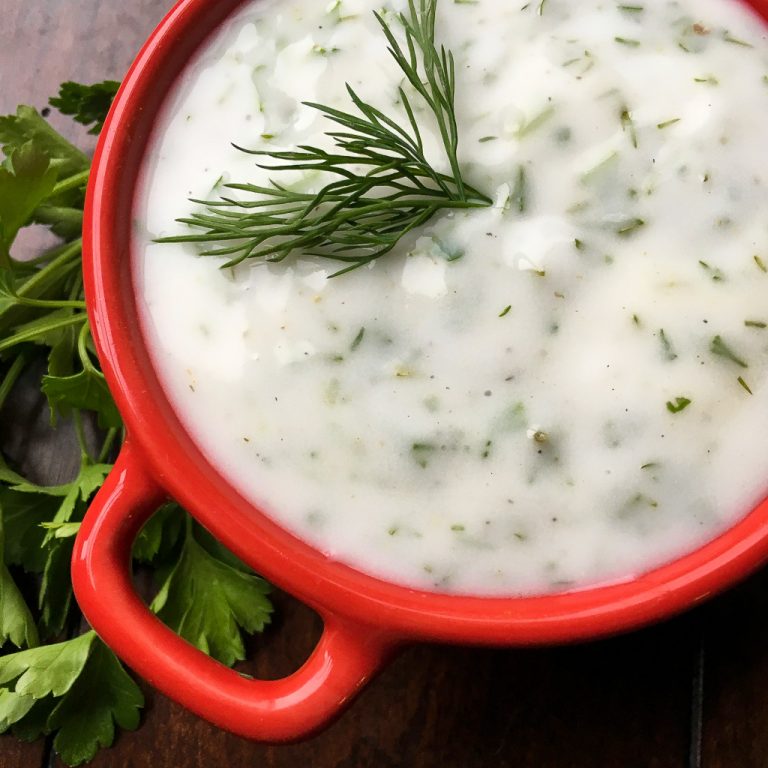 Directions
Preheat the airfryer to its highest temp.



Place the sweet potatoes in a large bowl.

In a small bowl, combine the cumin, curry powder, smoked paprika, cayenne pepper, and cinnamon. Sprinkle spice mixture over the sweet potato wedges and toss until all wedges are lightly coated.


Arrange the sweet potato wedges in a single layer in the air fryer. For crispier wedges, do not overcrowd and work in batches. Cook for 10 minutes, toss and continue to cook until done.



While the sweet potatoes are frying, mix the 0% Fat Free Greek yogurt with the lemon juice, dill, and parsley in a small bowl. Season with salt and black pepper, to taste, and place in the refrigerator to chill.


Once browned, remove the sweet potato wedges from the airfryer and sprinkle generously with salt. Let cool slightly before serving with the herbed yogurt dip. Enjoy!
More Sweet Potato Recipes
PIN SWEET POTATO FRIES TO PINTEREST