I stumbled upon a BLT Dip recipe and made it my own by eliminating some of the extra calories without sacrificing flavor. I think it's a winner.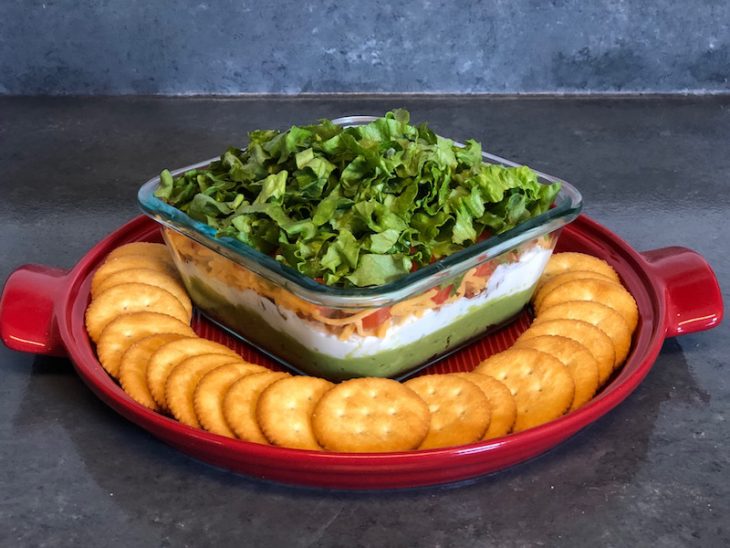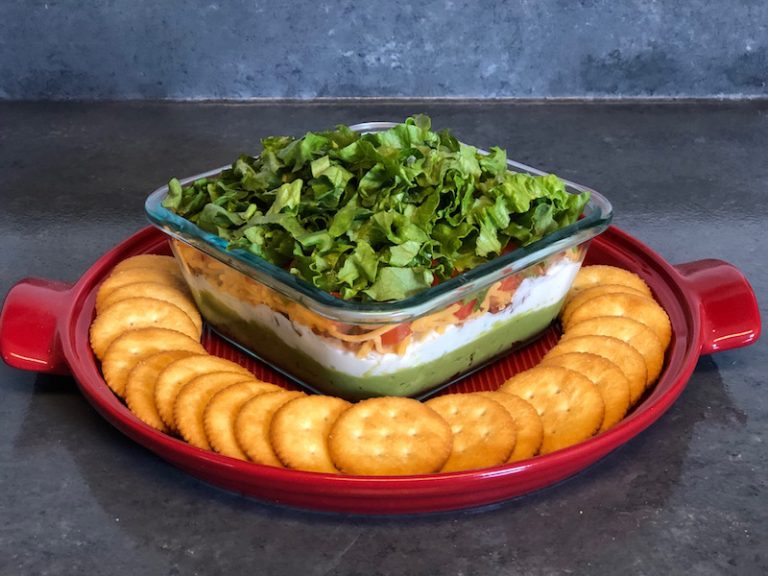 About The BLT Dip Recipe
This recipe takes less than 15 minutes to put together.
I layered it in a Snapware container for easy storage and display.
I served the BLT dip with a side of crackers but you could also use tortilla chips or chunks of baguette.
This is the perfect recipe when you are on the go, forgot to make something for the family get together or it's simply too hot to cook.
Don't let it sit in the sun, but it should do well in the shade sitting on top of an ice pack long enough for everyone to eat.
BLT Dip Ingredients
6 ounces, reduced fat cream cheese, softened to room temperature
1 cup of FAGE fat-free Greek yogurt
1/2 package of Hidden Valley Ranch Dip Mix
1 cup guacamole
9 strips center cut bacon, cooked crisp and crumbled
1/3 cup reduced fat, shredded cheddar cheese
1 small Roma tomato, diced
A handful of lettuce, chopped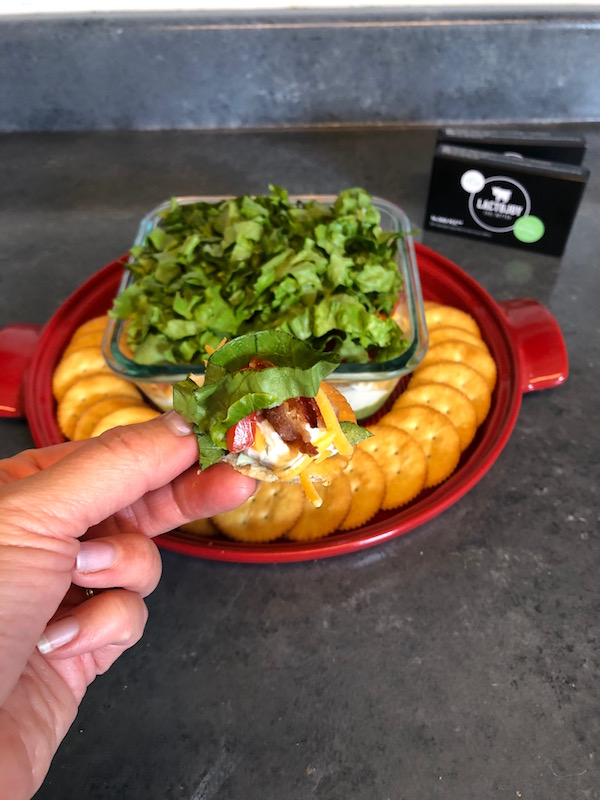 BLT Dip Directions
In a small bowl combine the cream cheese, yogurt and ranch mix. I used a spatula to mix it up well but you could use a spoon or a fork.
In a 1-1 1/2 quart glass dish layer in the following order: guacamole, yogurt/cream cheese mixture, bacon, cheese, tomato, lettuce. As you add each layer be sure to spread it evenly across the dish. Serve with crackers, tortilla chips or baguette chunks.
Serves 8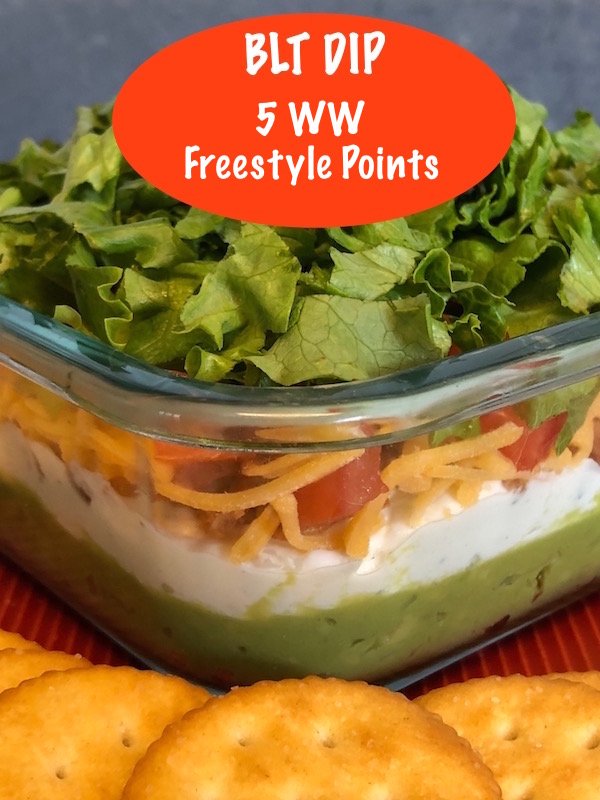 Note for my Weight Watchers Readers
I tried to keep the BLT Dip recipe to a decent point value. I'm basing this recipe on serving 8. It's a pretty hearty appetizer so I think most people would be satisfied with a couple bites. The BLT dip itself comes in at 5 points per serving. If you create tortilla chips from an Ole Extreme Fitness Wrap (simply cut into small triangles and bake at 350 until crisp) you only add 1 more point.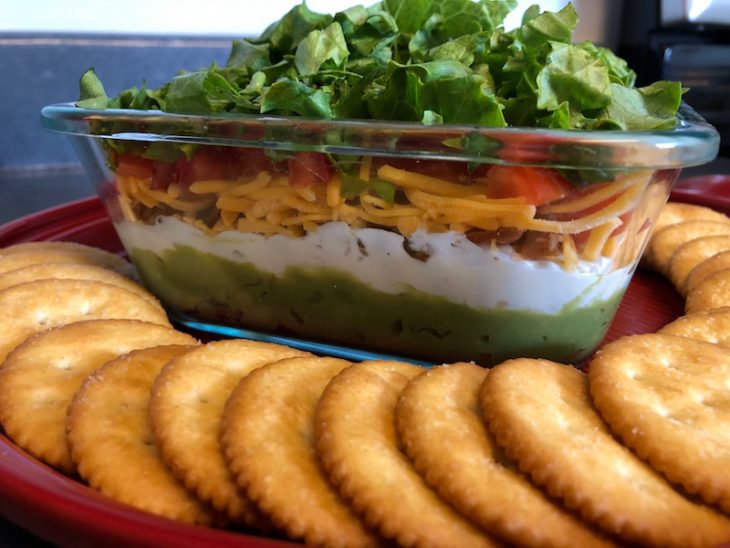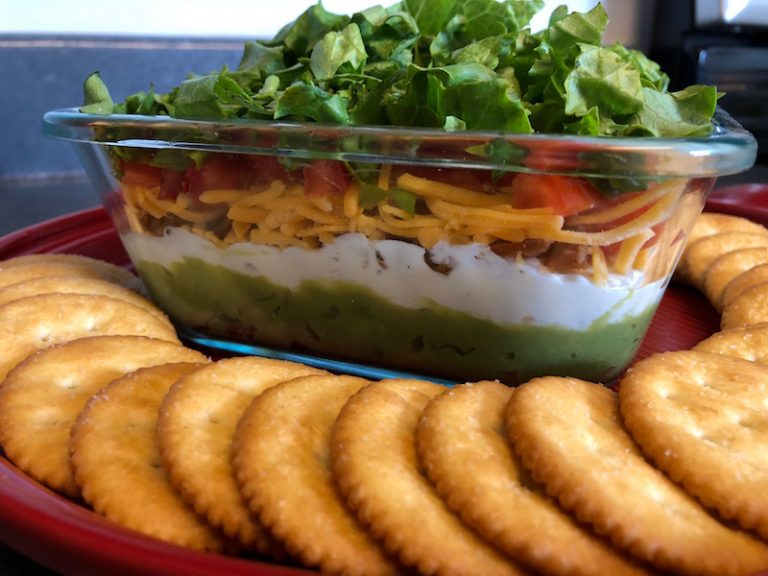 Thankfully, those that are lactose intolerant can also enjoy the BLT Dip thanks to LactoJoy.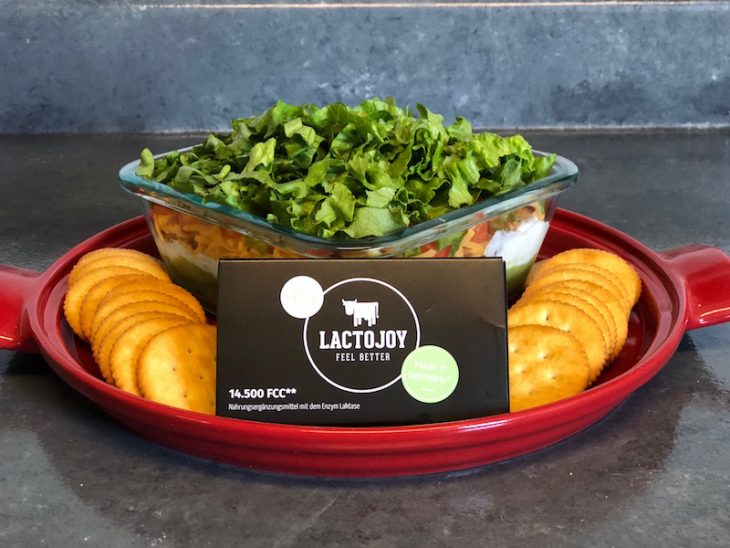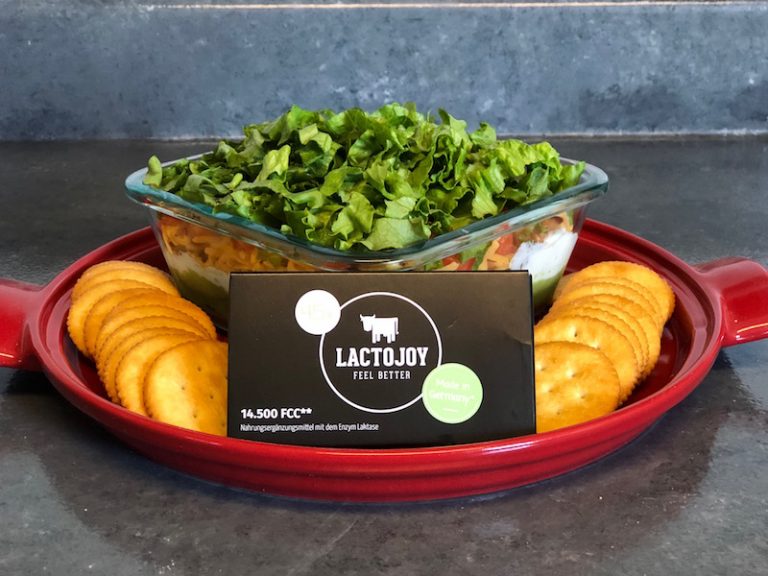 Why LactoJoy?
What we LOVE about LactoJoy is that it is Vegan, Histamine Free, Gluten Free, Fructose Free, Lactose-Free and, most importantly, it works!
Plus, it comes in probably the sleekest medicine packaging I've ever laid eyes on.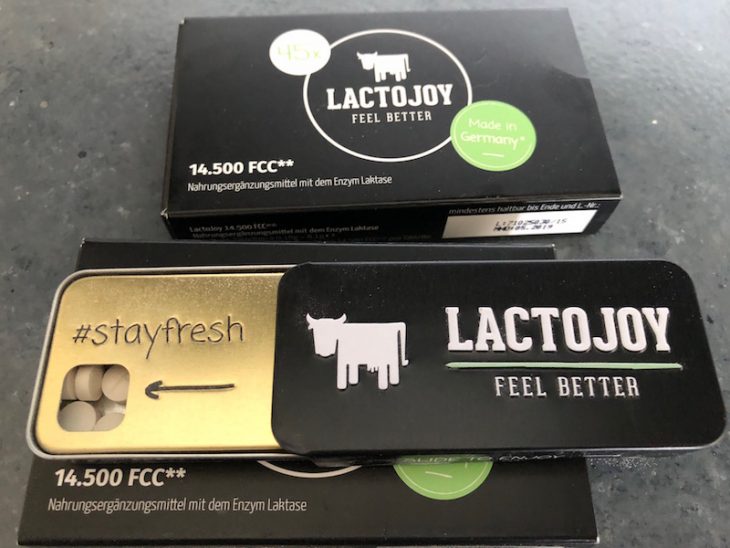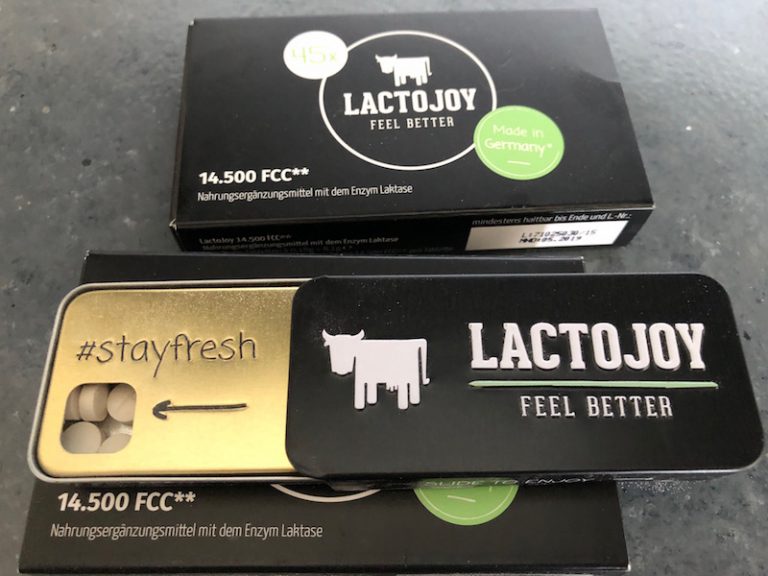 LactoJoy Packaging: Because Pretty Packages Make Us Happy
Arriving in a black box with green and white print I feel like its a quality product before we even try the lactose intolerance pills.
The box slides out of the sleeve and we find an adorable matte black metal container with an embossed cow and logo on it.
Plus, it reminds me to feel better and when I slide the top open their hashtag, #stayfresh, has been stamped on the inside.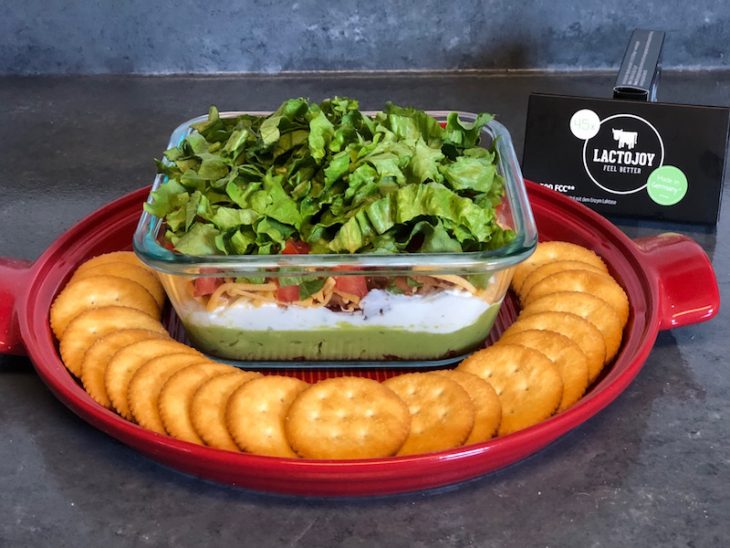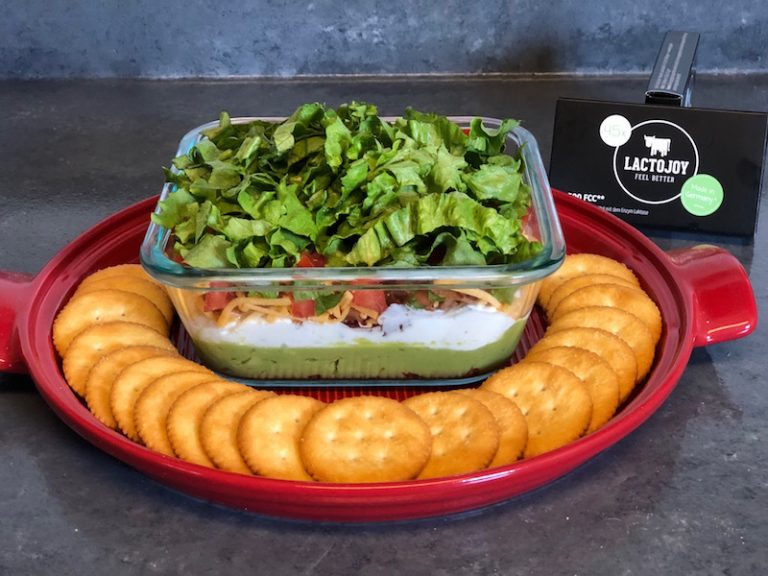 PIN BLT DIP TO PINTEREST