Who knew that in the farthest corner of southwest Virginia there is a town that would have everything an outdoor lover could possibly want plus more to fill their culture, music, and food side. Thank you Abingdon VA!
Seriously, this may just be the perfect vacation destination for those looking for a bit of an escape from the everyday. My 2-night visit was way too short and I find myself making plans to return this fall.
Usually, I try to gather all my story ideas during a two-night stay and then write as much as I can from that experience.
There are simply too many places to go and share about to usually return to a destination regardless of how much I love it.
However, there have been exceptions over the years; Lake Charles, LA, Hatteras Island, NC, and northern Georgia come to mind.
Now I'm adding Abingdon, VA to that shortlist.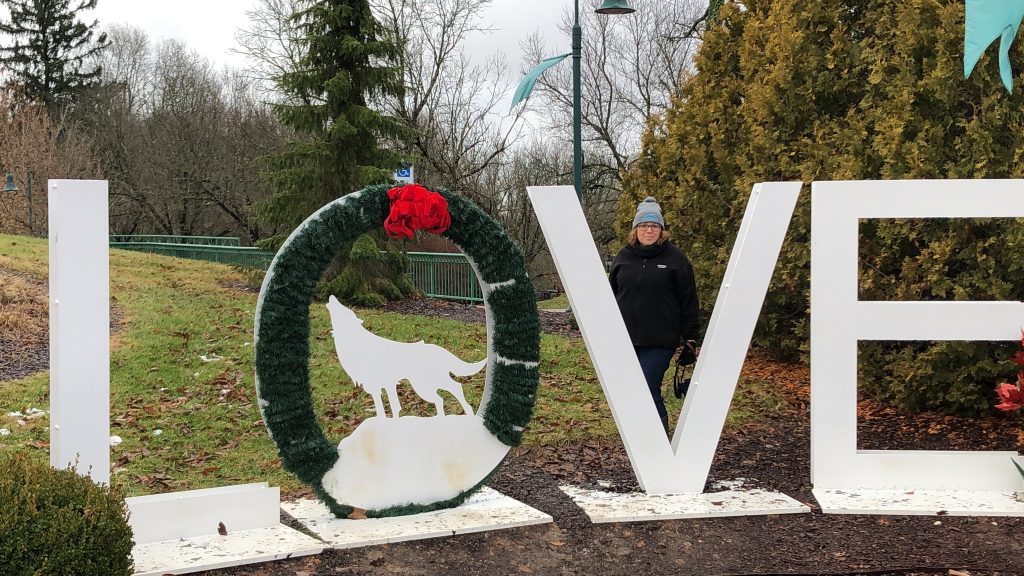 There is simply too many one-of-a-kind experiences to not return and give them a try.
Our first visit was in December and while that is a great time to visit it's not really conducive to playing outside.
I want to go back during the summer so we can check as many of these epic adventures off our list as possible.
Seriously, there is everything here: culture, outdoor fun, music, art, and food.
Pull out that calendar and find some dates because you are going to want to check these adventures off the list.
Here's 8 Epic Adventures To Have In Abingdon, VA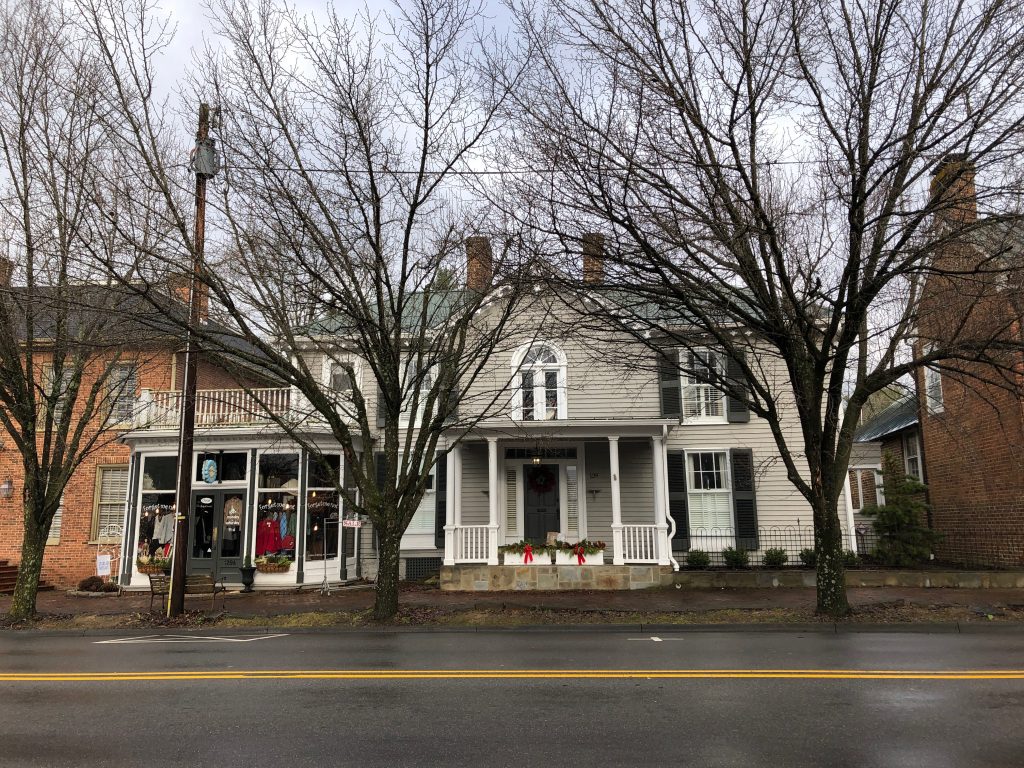 1. Take a Ghost Walk
It's probably no surprise that this is first on my list. Honestly, a good ghost walk usually gives a really great history of the area, lets you chat with a local to get an inside scoop, and if you're really lucky maybe bump into the things that go bump in the night.
Abingdon VA does not disappoint with its ghost stories.
We lucked out and took a tour with the Haint Mistress herself, Donnamarie, from Abingdon Spirit Tours.
She is a master storyteller and knew so many great historic and haunted stories from the area.
We walked through historic downtown as she told stories about different buildings and possible hauntings.
When you take a tour with her be sure to ask her about her ghostly ,experience at the Barter Theater.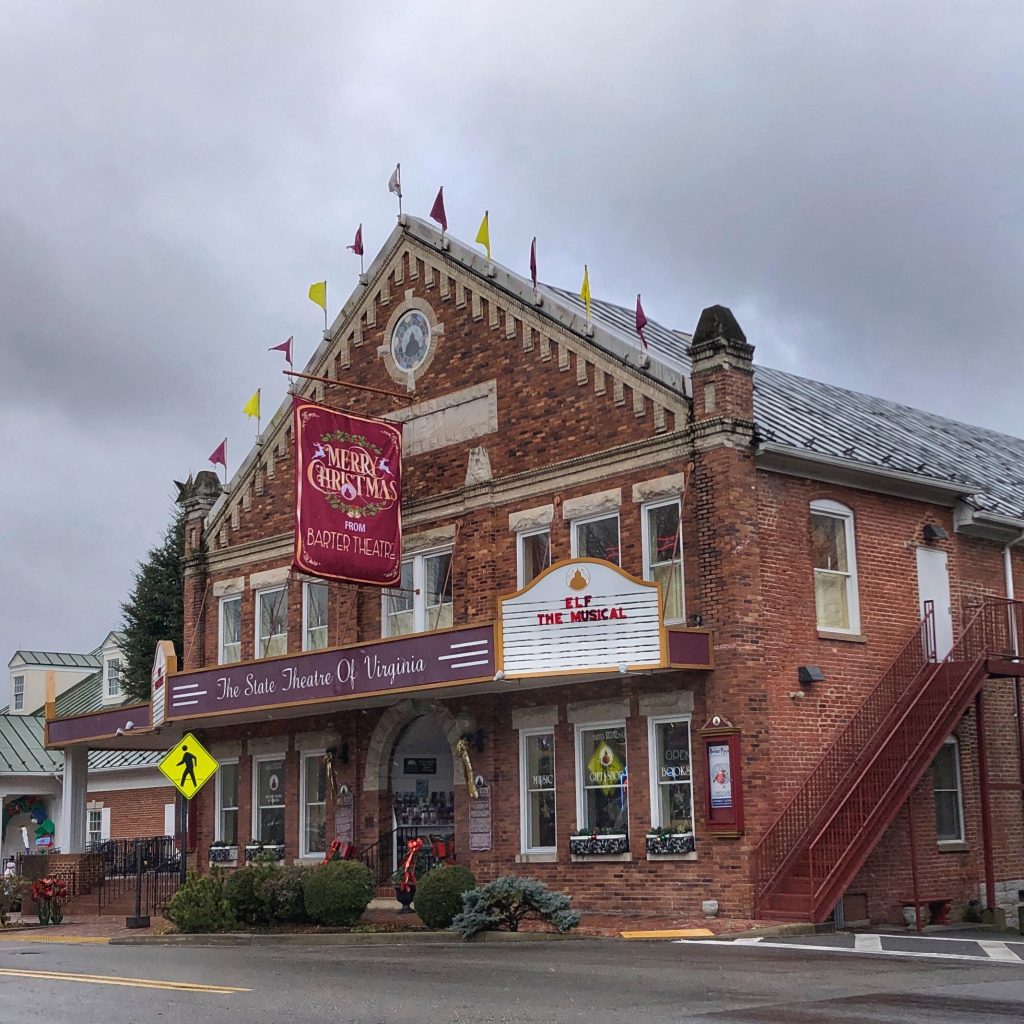 2.Barter Theater
Speaking of the Barter Theater, it's not something that would typically make my epic adventure list, but just wait until you read more about the Barter.
The Barter Theater started in the 1930s and was called the Barter Theater because people would barter food in exchange for entrance into the theater.
The cost of entry was 40 cents or the equivalent in produce. This method is still used at least one time each year when theatergoers can barter (donate to an area food bank) for admission.
In 1946 the Barter Theater was designated the State Theater of Virginia and today has over 160,000 annual visitors.
The Barter Theater now includes the Barter Theater 2, a small, intimate setting for smaller production.
The good thing is that the Barter doesn't have a theater "season."
There is ALWAYS something happening at the theater ensuring that when you visit you can experience a production.
If you visit the Barter be sure to keep a watch for actors that may have never left and still reside there today.
3. Bike the Virginia Creeper Trail + Whitetop Station
The Creeper Trail is just over 34 miles long with 47 travel bridges that starts in Abingdon Virginia and ends near the Virginia and North Carolina border at Whitetop Station.
The coolest part of this trail is that you can rent a bike in Abingdon, they'll transport you to Whitetop Station where you can then coast and maybe peddle 17 miles downhill to Damascus, VA.
Wait? WHAT?!?!? Coast or peddle DOWNHILL.? I'm so totally a go for that!
Start at Whitetop Station and coast downhill to the town of Damascus. Once there simply call the bike rental company and they will pick you up and transport you back to Abingdon.
For those that have more energy, you can bike the additional 17 miles back to Abingdon. The trail ends right next to the bike rental shop for convenience.
The bike ride can take anywhere from 2-4 hours from White Top to Damascus depending on your pace and the number of stops you make along the way.
There are historic sites, hiking trails and places to stop for a snack. This trail is so epic that it's been inducted into the rail to trail hall of fame for its scenery, history and trailside amenities.
Why it's called the Creeper Trail?
It's said that the name was inspired by the steam engines that slowly crept up the mountainside while others will argue that it comes from the native Virginia Creeper vine found along the trail.
I'll leave it up to you to determine why it's called the Creeper Trail. I just call it FUN and I can't wait to bike from White Top to Damascus.
4. Go Fly Fishing
There are a number of award-winning rivers to fly fish in the Abingdon area. Whitetop Laurel Creek is a favorite among fishermen and women.
Whitetop Laurel Creek is one of the state's largest and most beautiful wild trout streams. There are regulated sections of the river that are stocked with brook, brown, and rainbow trout making it an excellent choice for fly fishing.
Some sections of the Whitetop Laurel Creek are accessible from the Creeper Trail, just saying.
5. Hike the Great Channels of VA -A One Of A Kind Experience
This natural 20-acre labyrinth is located in the Channels State Forest. This is the only place in Virginia you are going to find something like this.
People say that is reminiscent of the slot canyons and gorges of the Southwest. It's definitely a place you're going to want to hike and see. There are two trails that take hikers to the top of Middle Knob where the Great Channels are located.
Both hikes are not for the casual walker. The shortest of the hikes via the Brumley Mountain Trail is a 6.6-mile hike round trip with a 1,219-feet of elevation gain.
The longer hike via the Channels Trail is an 11-mile round trip hike. Regardless of which trail you pick, plan to make a day of the hike to account for travel time to the trailhead and playtime in the Channels.
Be sure to take note of where you enter the Channels so you don't get turned around or lost within the labyrinth.
6. Look for Wild Ponies at Grayson Highlands State Park
I can't wait to do this. We love seeking out wildlife and find wild ponies simply intriguing. We tried to see the wild horses in Corolla, NC and completely had no luck.
I'm hoping that when we go to Grayson Highlands State Park we'll be really fortunate and see the wild ponies. More than 100 wild horses roam the area so I feel like our chances are pretty good of spotting them.
Even if we don't see the wild ponies I know we'll enjoy hiking this scenic stretch of land in Southwest Virginia.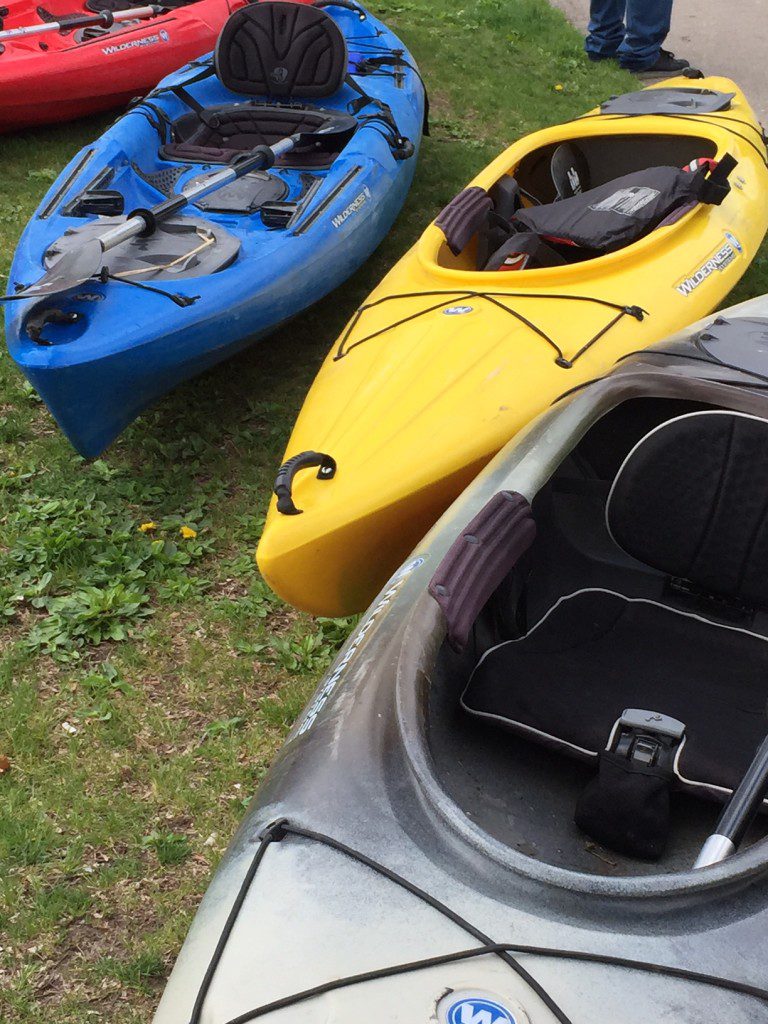 7. Float the North Fork of the Holston River
What I love about the Holston River is that its flat water with no white water. Some of you may remember my white water experience and are laughing right about now. you're welcome :).
Taking a float on the Holston River is my kind of nirvana. It's perfect for beginner kayakers and there are many places along the river to pull over for a picnic. If you've never kayaked before this is the perfect place to give it a try.
8. The Crooked Road: Virginia's Heritage Music Trail
The headquarters for the Crooked Road is located in Heartwood: Southwest Virginia's Artisan Getaway which is a great place to start your Crooked Road tour.
After leaving Heartwood, head out along Route 58 and follow the road along the area's music history and see how it's woven into the culture and traditions of Southwest Virginia.
In addition to music history, you'll find Appalachian crafts and coal mining heritage.
More information is available at https://visitabingdonvirginia.com/
More Adventures in Virginia
How to Spend a Day in Winchester VA
Best Weekend Getaway to Shenandoah Valley
Pin 8 Epic Adventures to have in Abingdon, VA to Pinterest