It's a fast-paced, chaotic world with an endless stream of information and news being thrown at us. The constant influx, I think, is making us all a little nuts. What we need is a chance to disconnect and decompress from the world around us. One of the best ways to do this is to leave your gadget and car behind and get outside. Fort Valley Ranch in Fort Valley, Virginia provides guests the perfect opportunity to escape from the digital world, if only for a little bit.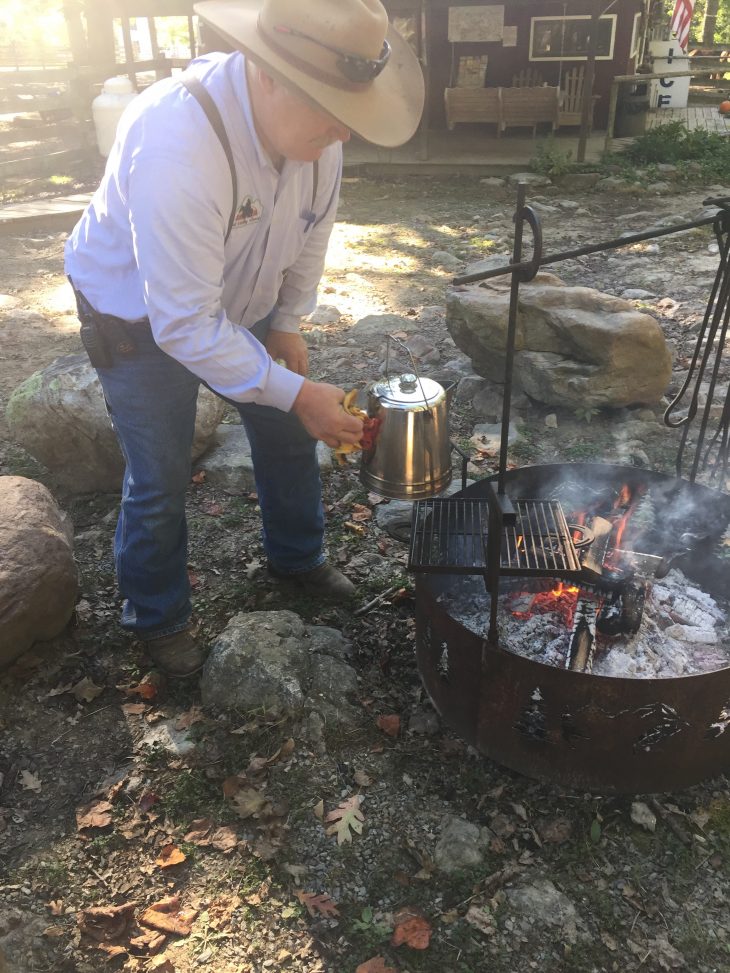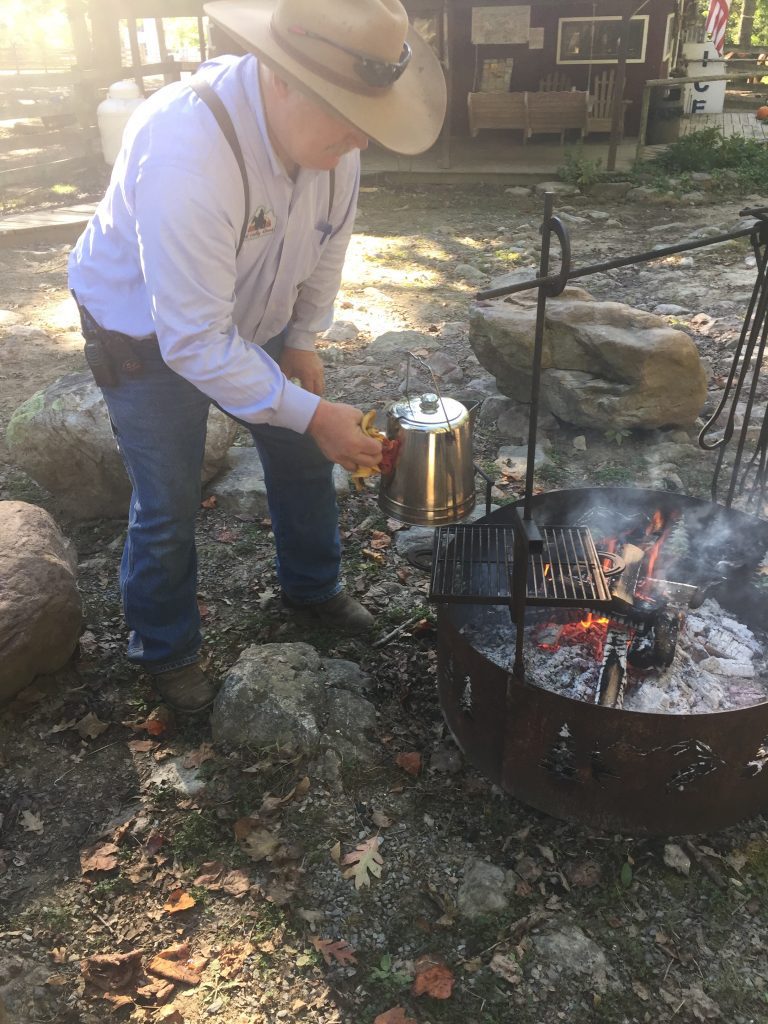 Fort Valley Ranch Location
Located in the Massanutten Mountains of the National Forest and centrally located in the Shenandoah Valley, minutes from Luray Caverns in Luray, VA Fort Valley Ranch is your home for horseback riding, covered wagon rides, and bunkhouse stays. They even offer horse and mule boarding.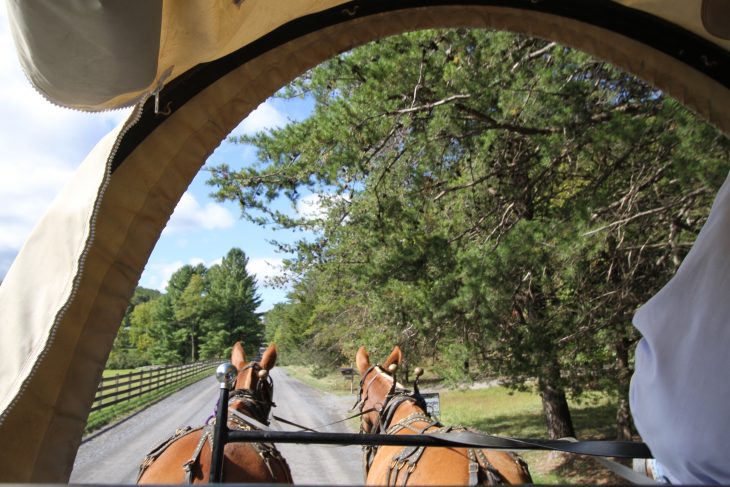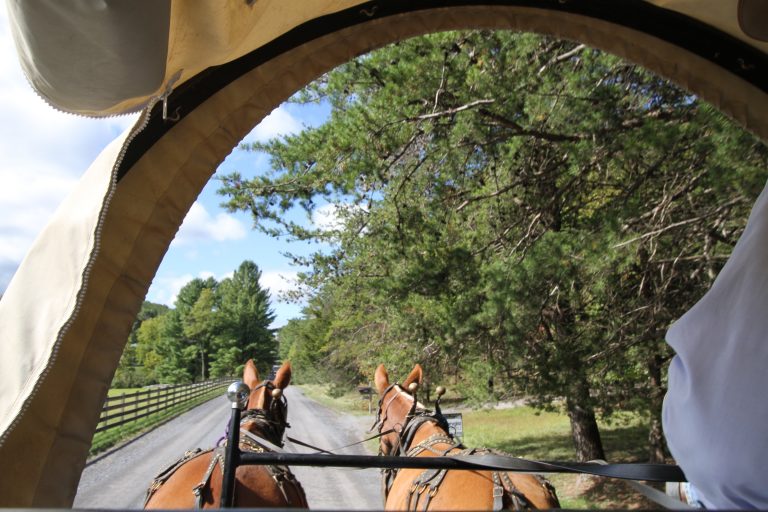 Fort Valley Ranch Covered Wagon Ride
Arriving at Fort Valley Ranch we're greeted by weathered cowboys and coffee percolating over an open campfire. We start our adventure sipping a hot cup of coffee, enjoying the view and easy conversation. Before long we are loading up in the covered wagon and riding along trails and country roads.
The jingle of the reigns and clopping of mule hooves provide the perfect background music for our scenic journey. There is something very soothing about slowly watching nature pass by while having absolutely nothing else to do. No ringing phones, no social media notifications and no emails to check.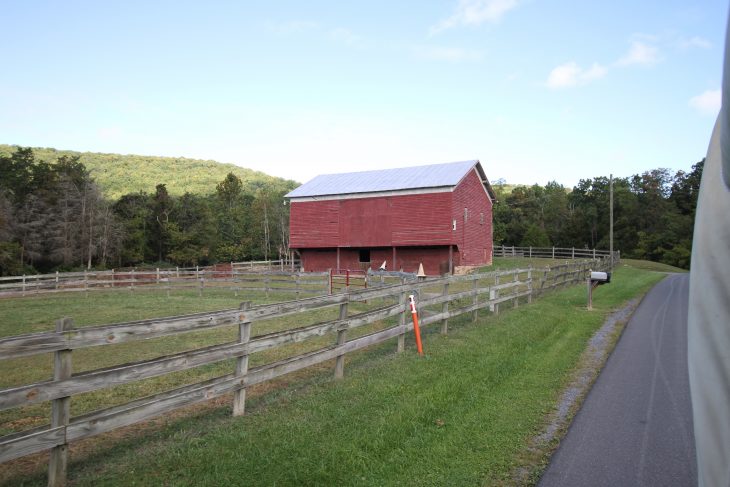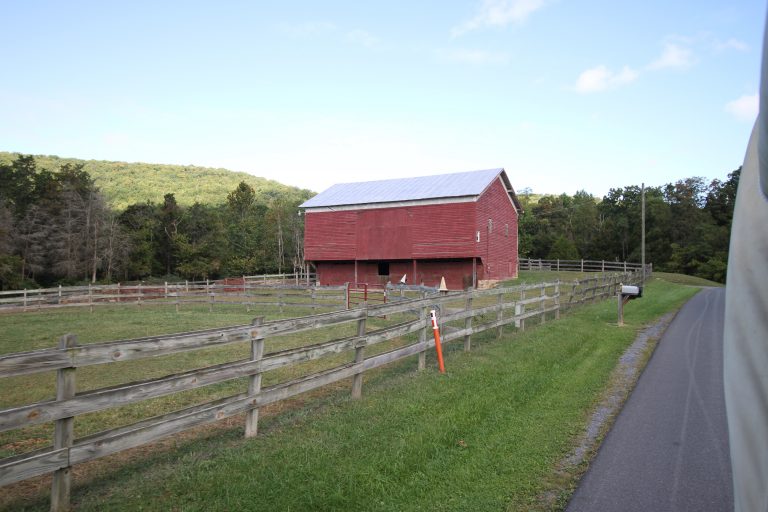 Fort Valley Ranch Horseback Ride
For those that would rather opt for horseback riding, there are miles of marked trails on the ranch and there is also direct access to the trails in George Washington National Forest.
Overnight at Fort Valley Ranch
Since your already there treat yourself to an overnight stay in one of the bunkhouses. No worries, there is indoor heating and plumbing (lol) as well as a full kitchen (yep, fridge, micro, toaster, coffee maker, pots/pans), picnic table and fire ring. You'll need to bring your own linens and if you can't handle the disconnect there is Directv and wi-fi.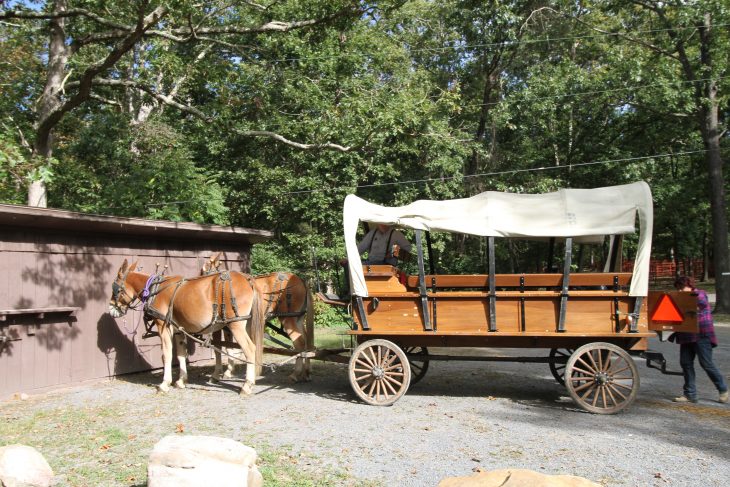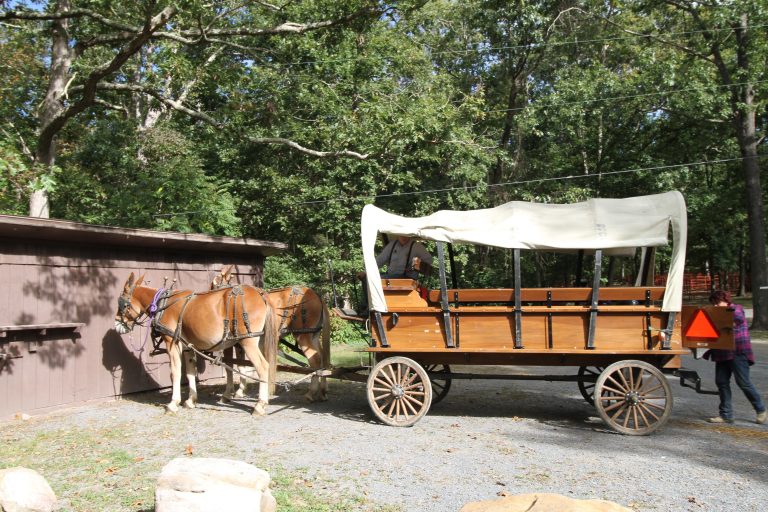 More Information about Fort Valley Ranch