Let's admit, these crazy times are an incentive to reconnect with the ones we love. It's time to set aside the stress and responsibilities and indulge in a romantic escape at Foxhall Resort in Georgia.
This is the perfect opportunity, just outside of Atlanta, to connect with nature and reconnect with each other. I can't think of any better place to do that then at the stunning Foxhall Resort.
Close enough to the hustle and bustle of city life yet far enough away to relax and decompress in the quiet of nature.
Located on 1,100 sprawling acres you'll find over 40 outdoor adventures, delicious farm-to-table cuisine and luxurious lodging that will help you relax and unwind.
Take a weekend and unplug from this current crazy life at Foxhall Resort. A few days to decompress and recharge is going to leave you feeling refreshed and ready to face whatever else 2020 tosses out.
Natural Adventures at Foxhall Resort
Take aim! Whether an experienced marksman or trying a hand for the very first time, Foxhall has one of the world's top shooting grounds and sporting clays courses for every skill level.
Get the adrenaline pumping on a guided ATV Riding trail or feel the thrill of hitting the bull's eye on a traditional archery range and 3D course.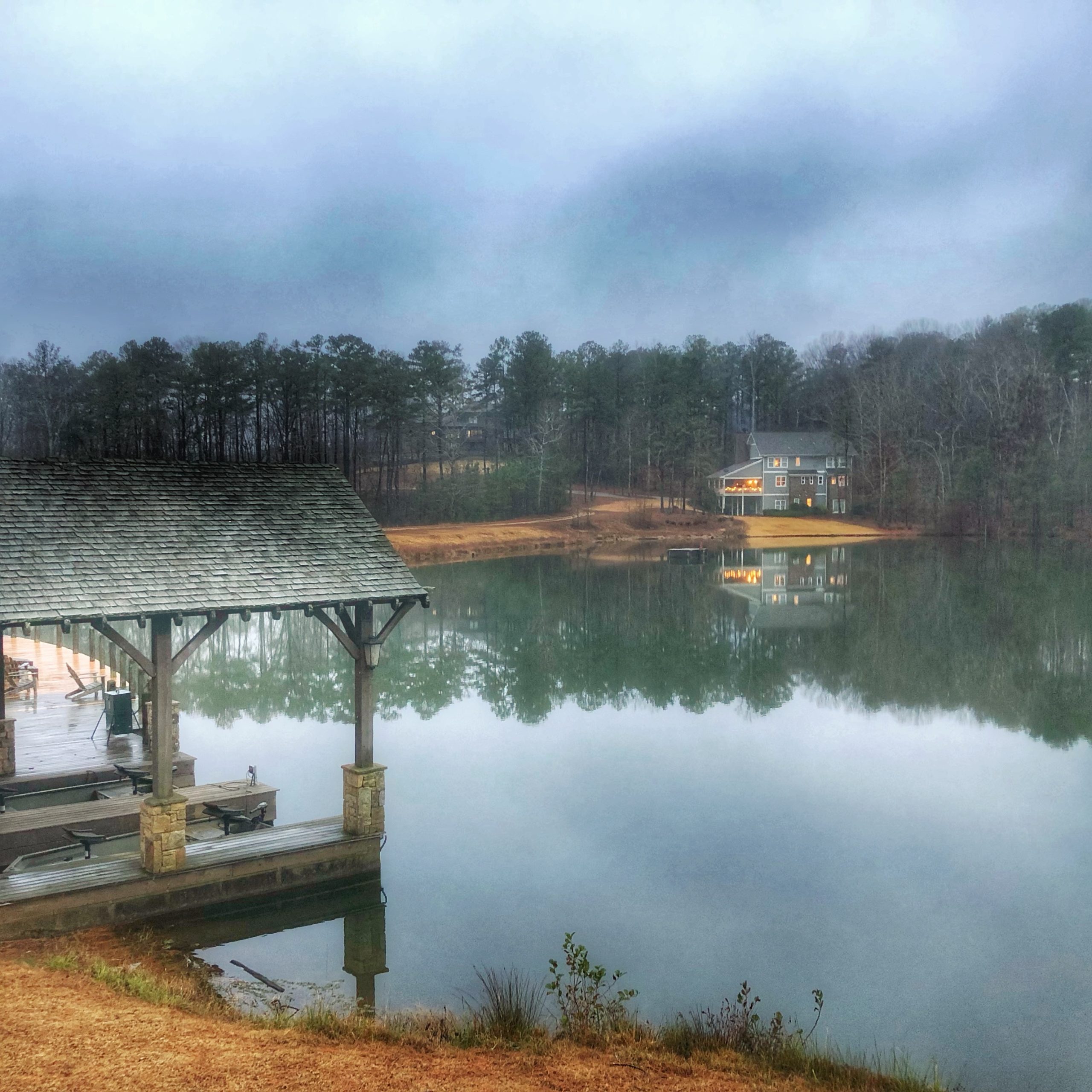 Make a splash together by dropping a line in one of the 16 spring-fed lakes, including a professionally managed trophy bass lake.
Couples can also glide into a romantic day by way of canoe, kayak or paddleboard on the pristine waters.
Or, simply sit and soak in one of the four pools sitting atop a bluff overlooking Lunker Lake.
Stroll along the peaceful Chattahoochee River Walk or take it up a notch on one of the many hiking trails.
Get playfully competitive on one of the four tennis courts or take it one swing at a time at the driving range.
Foxhall also boasts traditional lawn games like croquet, bocce ball, horseshoes and volleyball.
From serene to extreme, Foxhall Resort has all the equipment, safety gear, trail maps, clothing, and accessories needed for couples to enjoy more than 40 onsite recreational activities with guides available.
Indoor Luxuries at Foxhall Resort
When hunger pangs set in, take a seat indoors or out at The Paddock.
This farm-to-table restaurant overlooks the Foxhall polo fields. Surrounded by warm Georgia pine and stacked stone, The Paddock sets the mood for a relaxed and distinguished dining experience.
Sip beautifully handcrafted cocktails, or make selections from the extensive beer and wine list.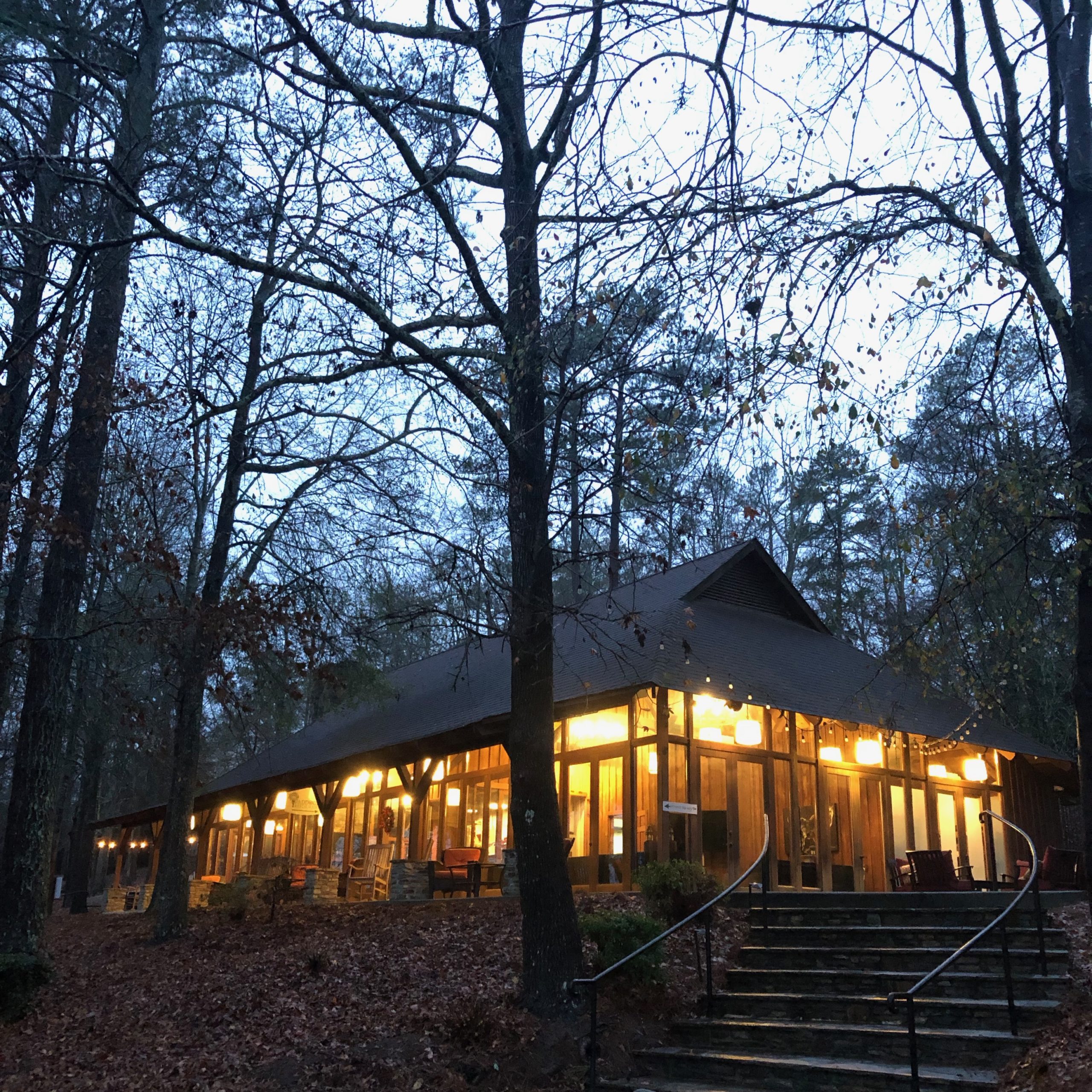 Pair varietals or suds with the season's best locally sourced vegetables and game such as bison, boar, and duck. Savor favorites like the Confit Duck Legs, Seared Scallops, and Ribeye.
After a day full of adventure and a satisfied appetite, retreat to an elegant Southern-styled room or cottage.
In addition to cozy lakefront accommodations, Foxhall Resort has a collection of stone and timber lodges and luxe lakeside villas, all elegantly furnished, some with full kitchens and covered porches for maximized comfort.
Wherever couples choose to lay their heads, they will sleep soundly surrounded by Foxhall's plush amenities.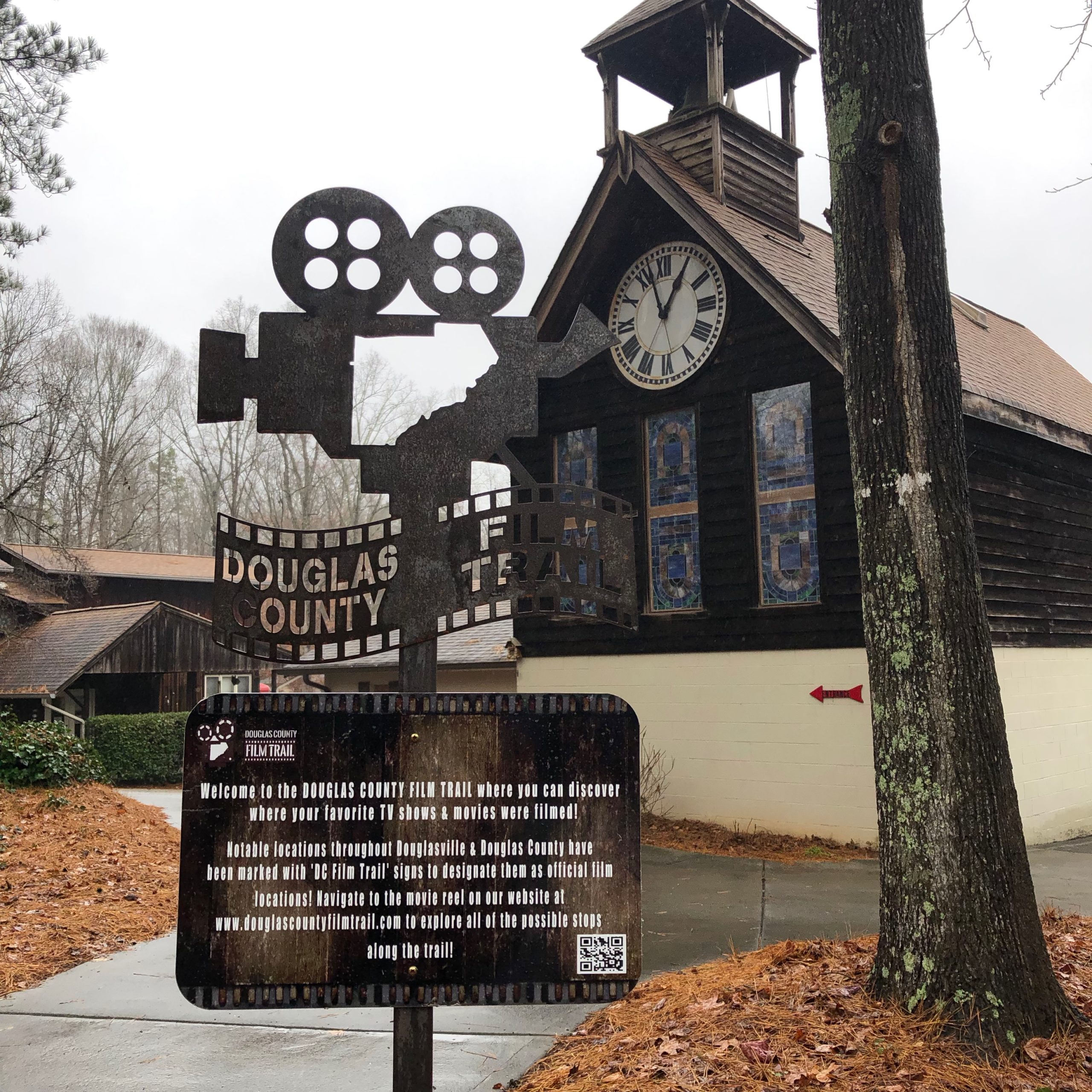 Things to do Beyond Foxhall Resort
With one-of-a-kind pursuits throughout Douglas County, stretch legs, hand-in-hand, and hit the town. For a historic outdoor getaway, head to nearby Sweetwater State Park.
This oasis offers 15 miles of hiking trails, fishing docks and a 215-acre lake. A wooded trail follows a steady stream to the ruins of the New Manchester Manufacturing Company, a textile mill burned during the Civil War.
Lights, camera, action! Use the free, self-guided Douglas County Film Trail and delve into more than 700 significant sites where productions have taken place throughout the area, including "Stranger Things" and "Driving Miss Daisy," DouglasCountyFilmTrail.com.
Then set the GPS for an adventure to Champ's Clock Shop. In addition to their thousands of chiming clocks in every shape and size, Champ's Clock Shop is also the home of the "World's Largest Real Cuckoo Clock," ChampsClock.com
Whether couples are the get-up-and-go type or prefer to sit back and take in the views, Foxhall Resort in Douglas County provides the perfect backdrop for a romantic escape,
Pin FOXHALL RESORT to Pinterest