As crazy as this sounds, I did it!! I WROTE A BOOK! I know, shocking. Not only did I write it but Reedy Press published it. I'm still a bit stunned that I'm officially a published author. Plus, I was able to write a book that is smack dab in the center of my wheelhouse. The full title Secret Cleveland The Weird, Wonderful & Obscure. All the things I love.
Note: Pair this with 100 Things To Do in Cleveland… for the PERFECT combination!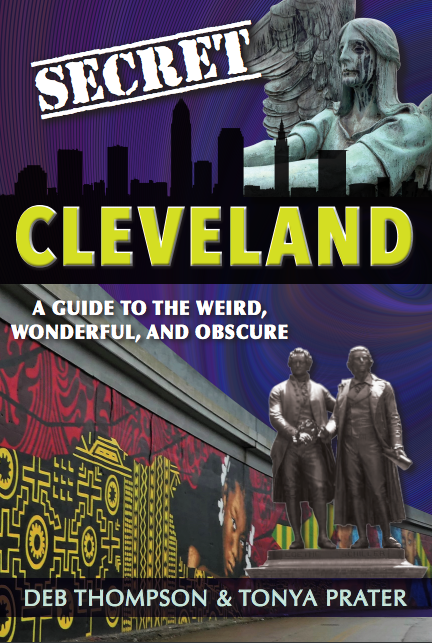 ALL ABOUT SECRET CLEVELAND THE BOOK
The book was written for locals, visitors, and the curious. We shared many of the hidden gems found in and around Cleveland. Some were obvious to locals, others not so much and for those not familiar with the city be ready to have your mind expanded as you see why Cleveland is becoming a favorite destination for travelers.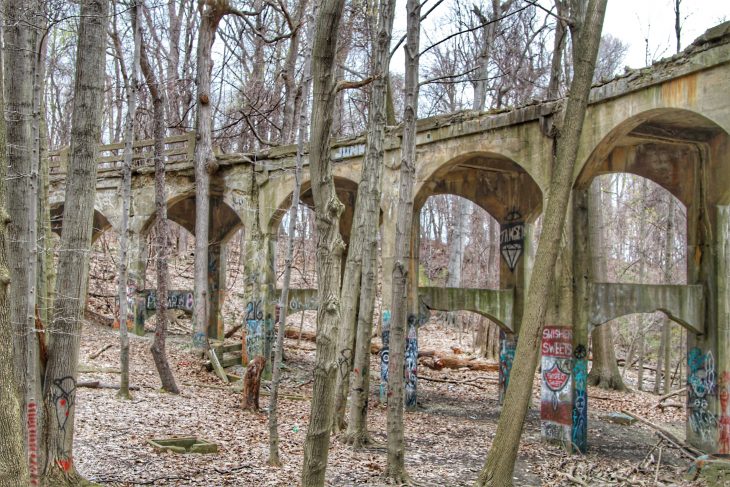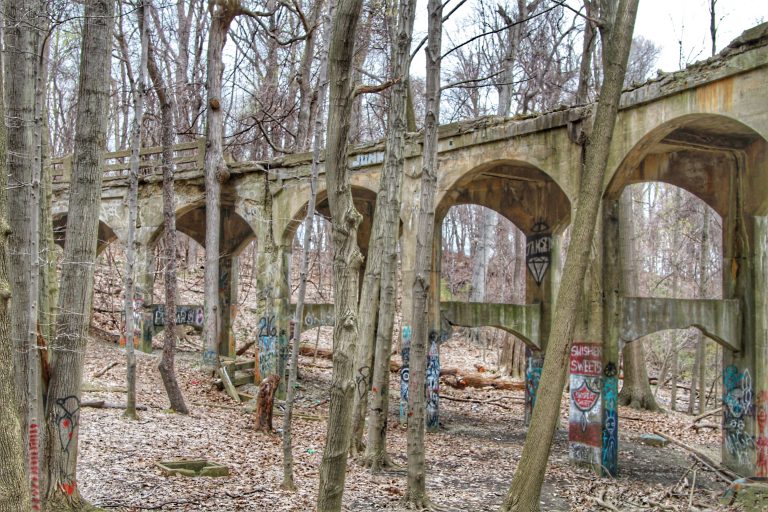 Secret Cleveland takes readers on a journey to explore hidden nooks and crannies in Cleveland. These are places that you might never know existed if it wasn't for this book.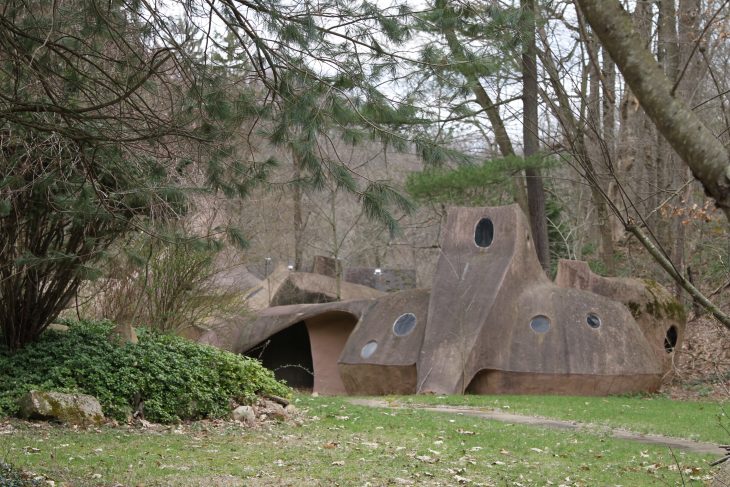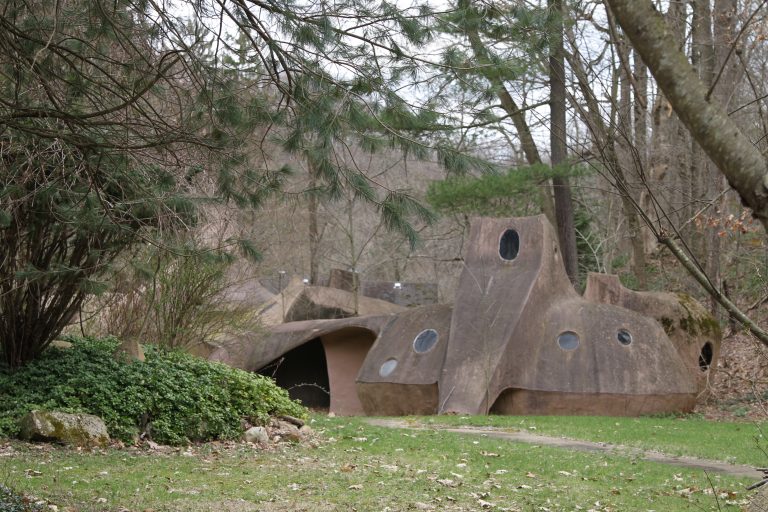 We share about haunted locales, world's largest items, odd sights you'll see, noteworthy inventions you never knew were from Cleveland, and unique foods to name a few.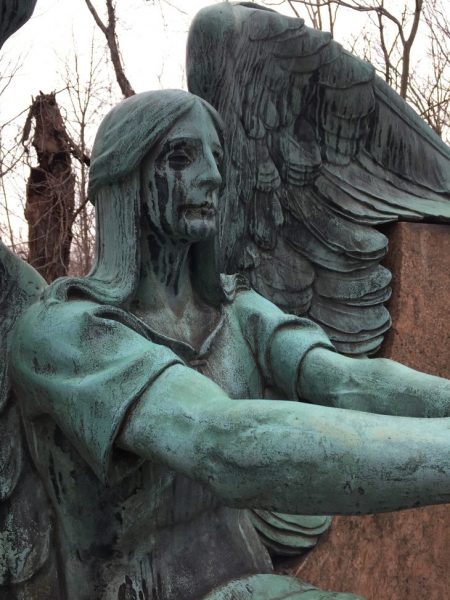 You'll also discover where you can find a cure for your cravings, see a weeping angel that cries black tears, visit Lake Erie whales (yes, WHALES!) and take a bridge to nowhere. There may also be mention of a misplaced historical marker.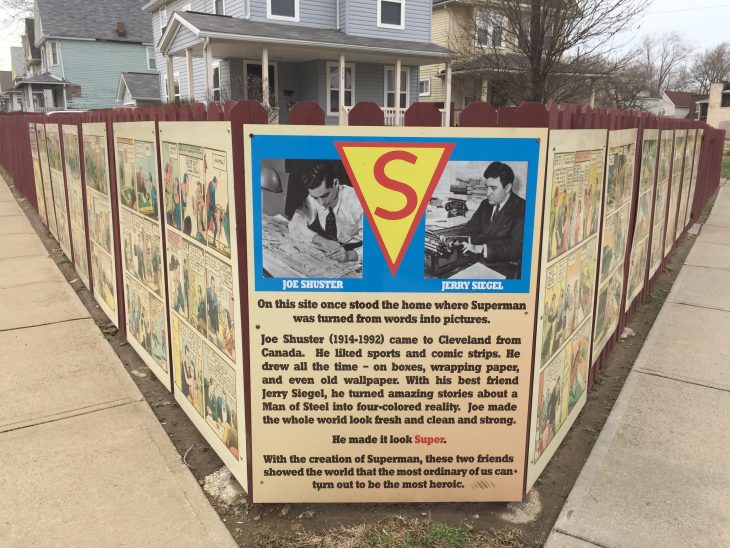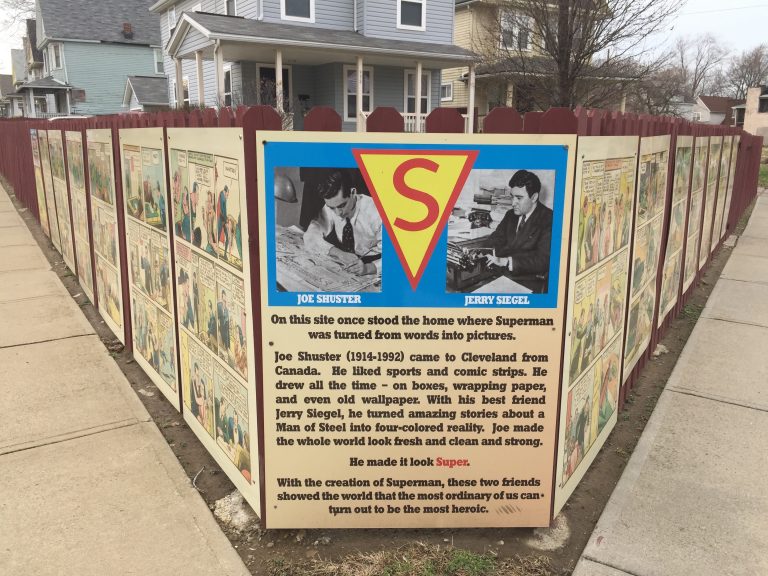 If you are up for the challenge, take a leap down rabbit holes you never knew existed as you tour through 90 often overlooked gems in the greater Cleveland area.
From bizarre, to funny, to surprising you'll learn what makes Cleveland such a diverse and interesting destination to visit or call home.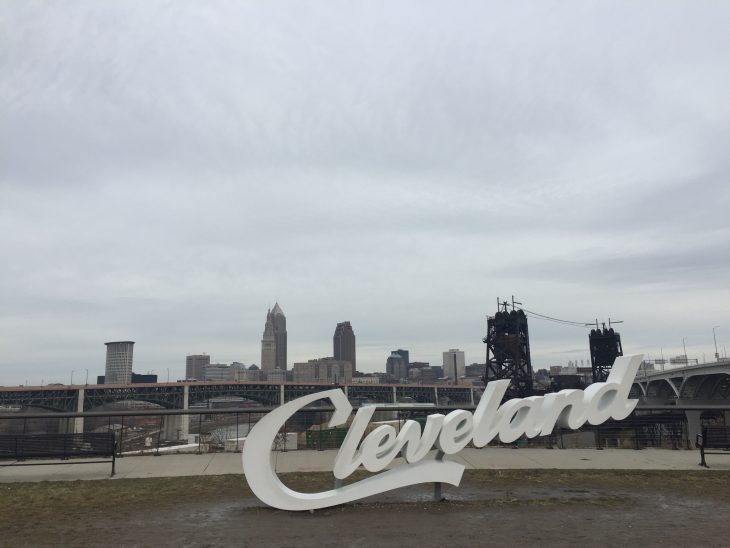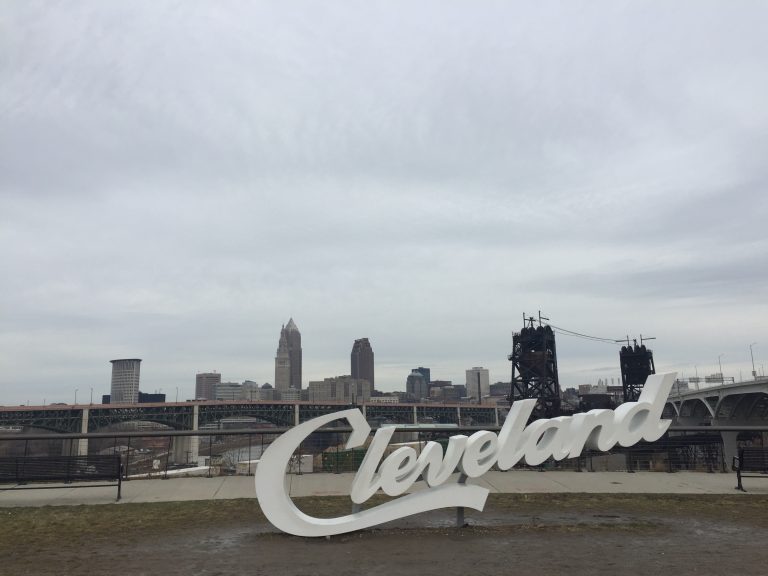 One thing I will say, there is never a boring moment in Secret Cleveland. It was definitely a fun book to research and write and I think it's safe to say it is a literary trip that will keep you wondering what you'll discover on the next page.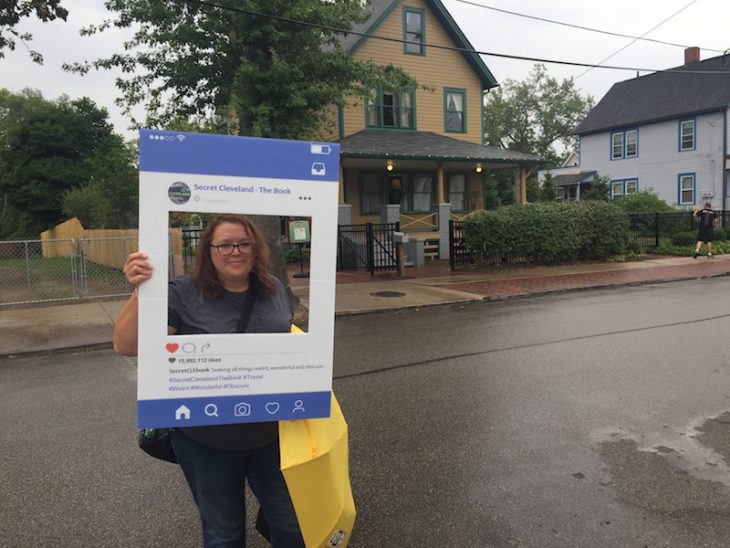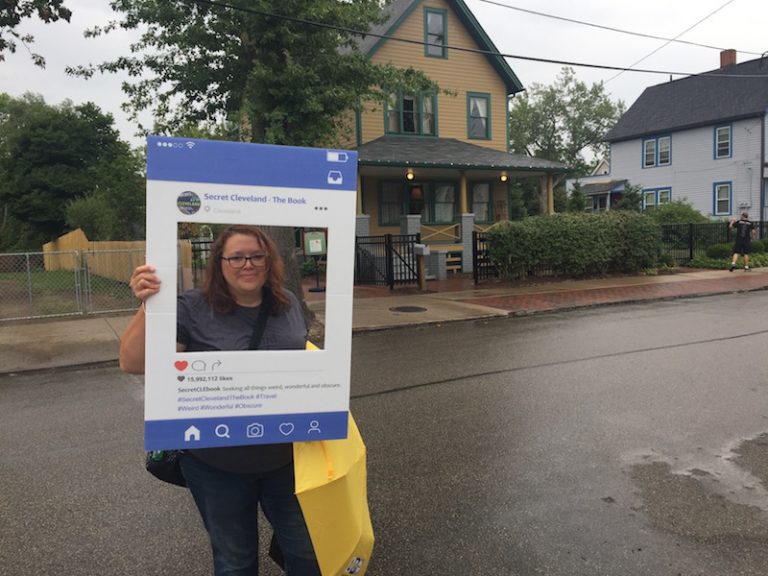 SECRET CLEVELAND EVENTS
Our first event was at the Rowley Inn, located directly across the street from the Christmas Story House. Any event that includes drinking is usually one of my faves. I only sipped on one beer though because I was driving.
Here's a PSA kids….if you are driving one drink is the MAX, I don't care how long you are at an event, stay SAFE, the world needs you!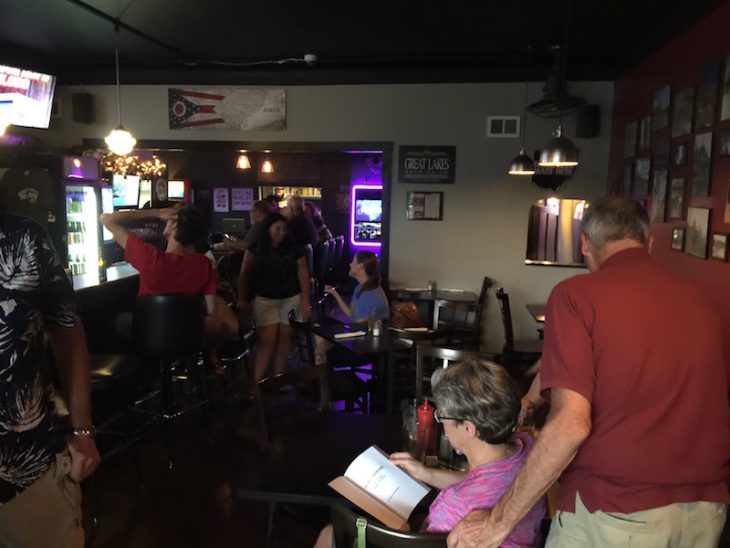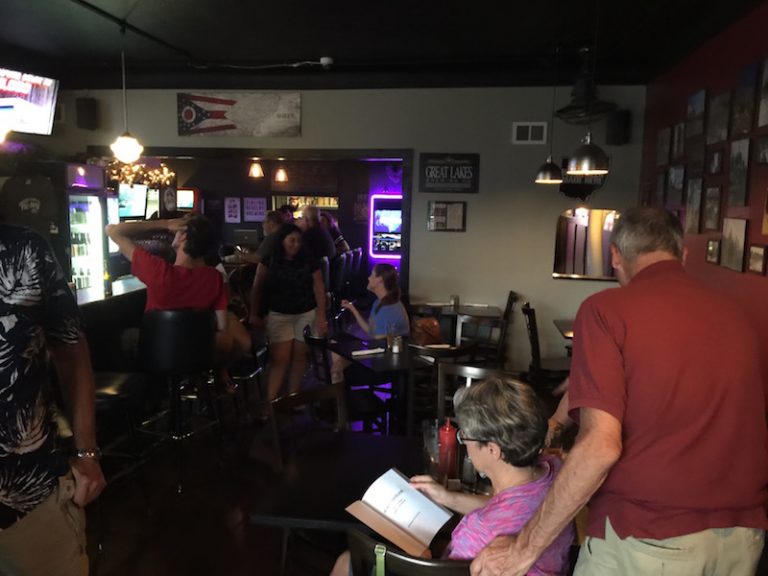 We were thrilled to have people show up to our first event. I honestly didn't think anyone would show so BIG HUGE THANKS for those that joined us.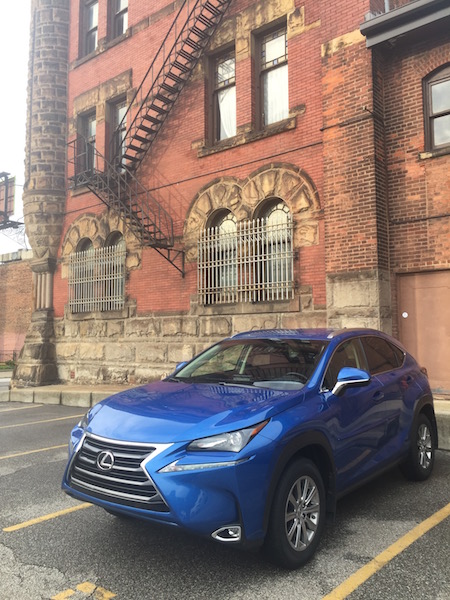 Our next event took us into the heart of Cleveland to the Grays Armory building. Supposedly haunted, it has a long history of protecting the people of Cleveland. Both the inside and outside of the building is fantastic.
Another group joined us at the Armory (THANK YOU) as well as a furry friend, a 7-month old Irish Wolfhound, who I quickly fell in love with. The Armory is open once a month for FREE tours! Be sure to schedule your Cleveland visit around those dates because you wont want to miss it.
Our last event was held at the Brunswick Historical Society Farmers Market. This was a lot of fun as well. It is always enjoyable talking to people about the book and their favorite Cleveland Secrets.
At each event, we played a trivia game and chatted about what makes a great secret.
DRIVING THE LEXUS NX 200t
The Lexus was a joy to drive. I'm a fan of cars that let me sit a little higher so I can easily see the traffic around me and it helps me navigate the roads better. It was a comfortable ride and I never felt cramped or sore after driving for hours. My only ding against the Lexus is I couldn't get the head rest in a very good position so it felt like it was always pushing my head forward. Quite honestly, probably user error and not taking time to figure it out.
It is a sharp looking car with plenty of room for all my luggage and Secret Cleveland books. Plus, and this is important, the gas mileage is great at about 24mpg. When road tripping, good gas mileage is usually in my top 3 requirements along with safety and comfort.
If you get a chance to test drive the Lexus NX 200t I highly recommend it. The back seat has plenty of leg room for growing kids and the storage space has plenty of room for numerous suitcase and/or sporting gear.